Believe Punch The Air when we say there is nothing better than live music at a wedding reception, birthday party, function or corporate event. It's all very well hiring a DJ but what would be better than having all your favourite songs performed live by a professional live band?
Imagine being at a concert where you get to feel and hear:
The Showmanship
The Raw sound
The Talent
The High energy performances.
This is something you and all your guests will remember at your special event for the rest of your lives.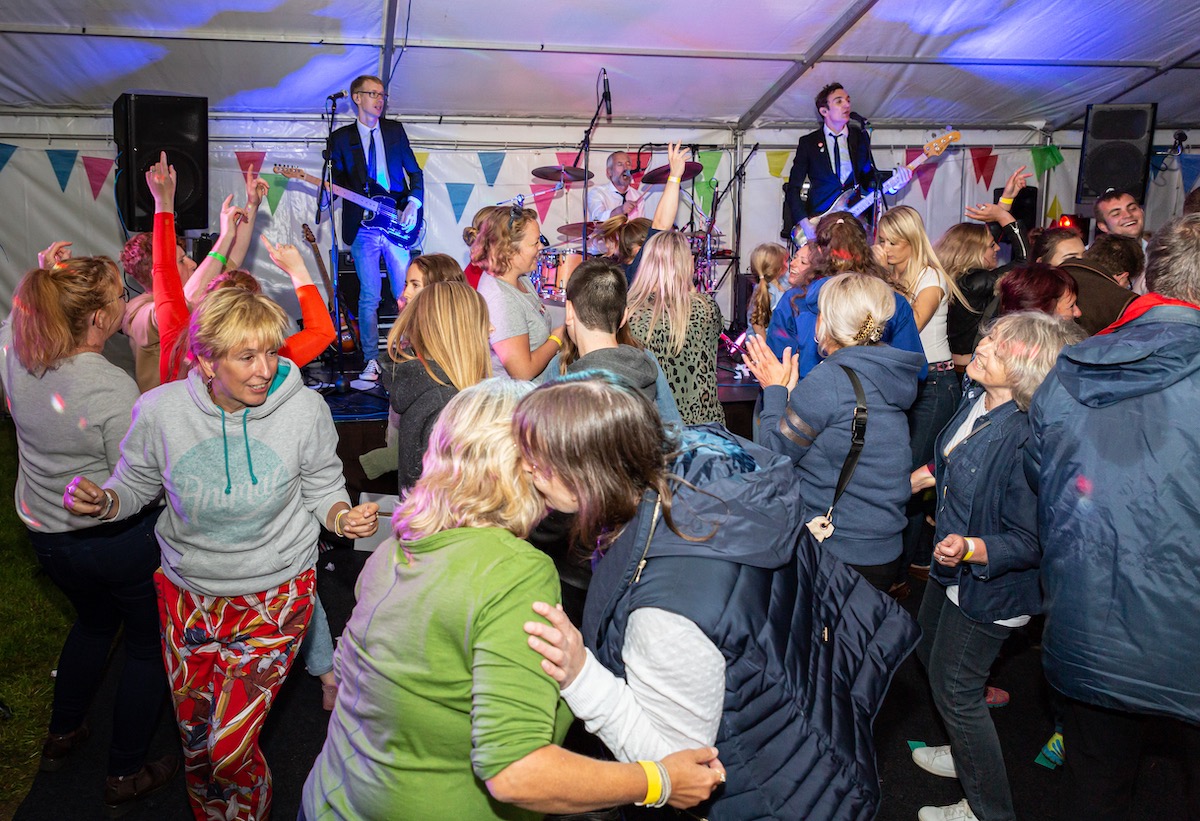 It's often overlooked, but live music is very important.
The three most important things for your wedding as far as your guests will remember is:
The Wedding Ceremony
The Wedding Breakfast meal
The Live Music from a wedding band
Punch The Air repertoire is loaded on the side of indie rock mixed with chart pop from all decades. So you'll hear songs by The Killers alongside The Beatles and Stereophonics next to George Ezra. Also Blink 182 alongside Amy Winehouse and Beastie Boys next to Florence & The Machine. This is all tried and tested live music that always goes down brilliantly at wedding receptions and other types of functions since we formed in 2013.
Why book a live band?
Everyone at your wedding or party will love our high energy performances, even Grandma & Grandpa and kids too. Live music really is a fantastic talking point at a wedding or event. Guests get into the swing of things and let their inhibitions fade away much quicker with live musicians on stage. Punch The Air will encourage your guests to sing and also dance along and enjoy themselves. There are no empty dance-floors with Punch The Air's amazing sets.
All wedding and most party bookings come with:
Two live performances.
PA for sound.
Lighting for the dancefloor and stage area.
DJ Services from when we're set up until midnight.
Hard Copy Contract.
No Agency Fees (Saving you at least £200+)
Music clearly means a lot to you and of course also means just as much to us as a professional function band. Book live music for a wedding, party, corporate event. Also for a festival, charity fundraiser or any type of event. Have 'Punch The Air' handle all your live entertainment. Contact for price and availability.