Midlands Wedding Band
'Punch The Air' – Your Midlands wedding band
We are 'Punch The Air' a Midlands wedding band that specialise in weddings, birthdays, corporate events, fundraisers and parties. We make sure everyones up off their seats singing, dancing and partying all night long. 'Punch The Air' have many years experience performing live to all sizes of crowds at various different types of events. All of our full band packages come with 2 x 45 mins of live performances (a fantastic mix of music from all decades – So thats modern back through to the 1950s), PA and lighting. We even include DJ services, consequently you don't need to spend extra money on booking a separate DJ.
8th January 2019 – Happy New Year everyone. We trust you all had a great Christmas and New Years Eve? Its now time to get booking us for your special events throughout 2019. We perform at weddings, birthdays, corporate events and much more, so get in touch with us here and let us know what you need.
2nd November 2018 – Andy's outdone himself again, now we have an EPIC MEGA VLOG of what we get up to over a full weekend while out performing four gigs in three days. Grab a cup of tea, coffee or a glass of gin or a bottle of craft ale and settle in to watch 17 minutes worth of a "Weekend in the life of a professional musician".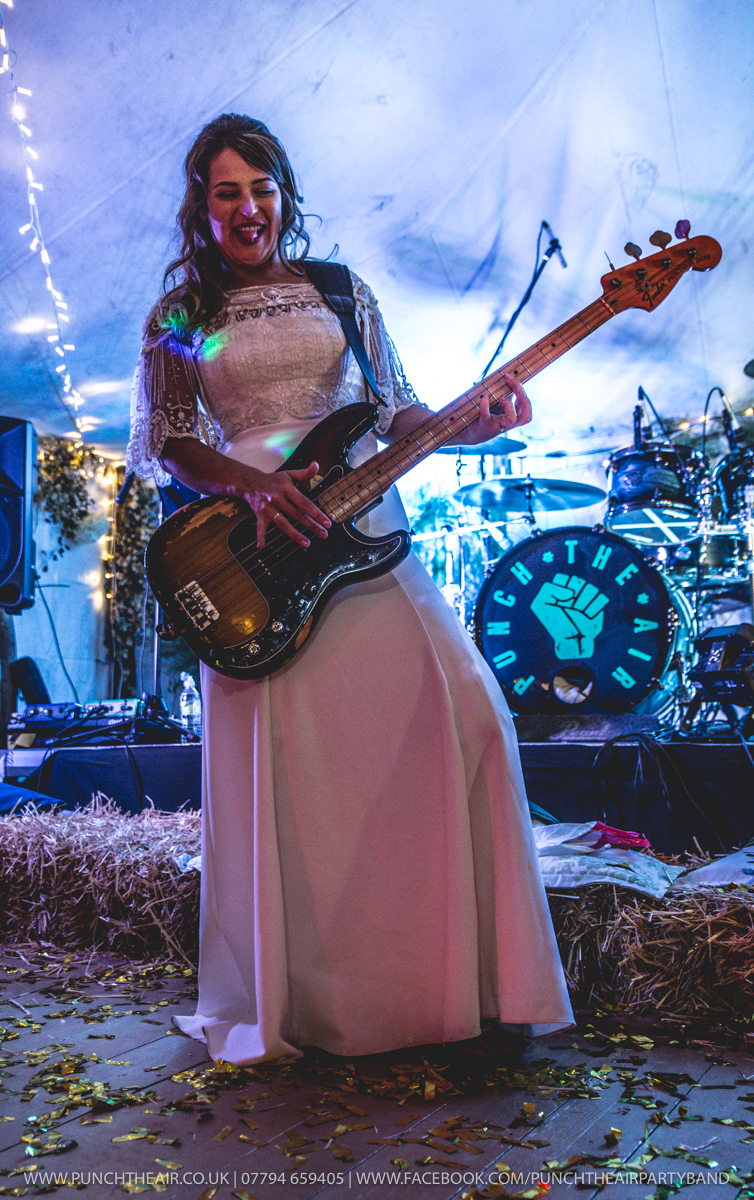 Below you will see lovely video testimonials from Vicky & Ashley and Sarah & Charlottes weddings from August 2018 and also Vicky & Ashley live on stage with us too performing 'Roll With It' by Oasis. All completely live as ever.
Videos.
We pride ourselves on producing professionally shot live videos and Vlogs. All our videos contain 100% fully live audio and video. They are the exact sights and sounds of what you'll get when you book 'Punch The Air. We don't add studio recorded audio over the top of studio shot videos. What you see is us 100% live performing in front of audiences in real party scenarios.
Testimonials and reviews.
Check out the lovely things previous clients and guests have said about us on our testimonials page here, then head on over to our repertoire page to see what kind of music we perform (Hint: Its very well know pop music from the last 60 years that all your guests will know and love).
Find out more.
We don't want to blast you with too much info on our home page, so if you haven't come here via a recommendation from someone whose seen us previously or if you've not heard of us before then head on over to our about page to find out more.
Why not check out our Facebook page here for updates and photos from many of our latest performances and to hear more about our Midlands wedding band. Get in touch here now to book us.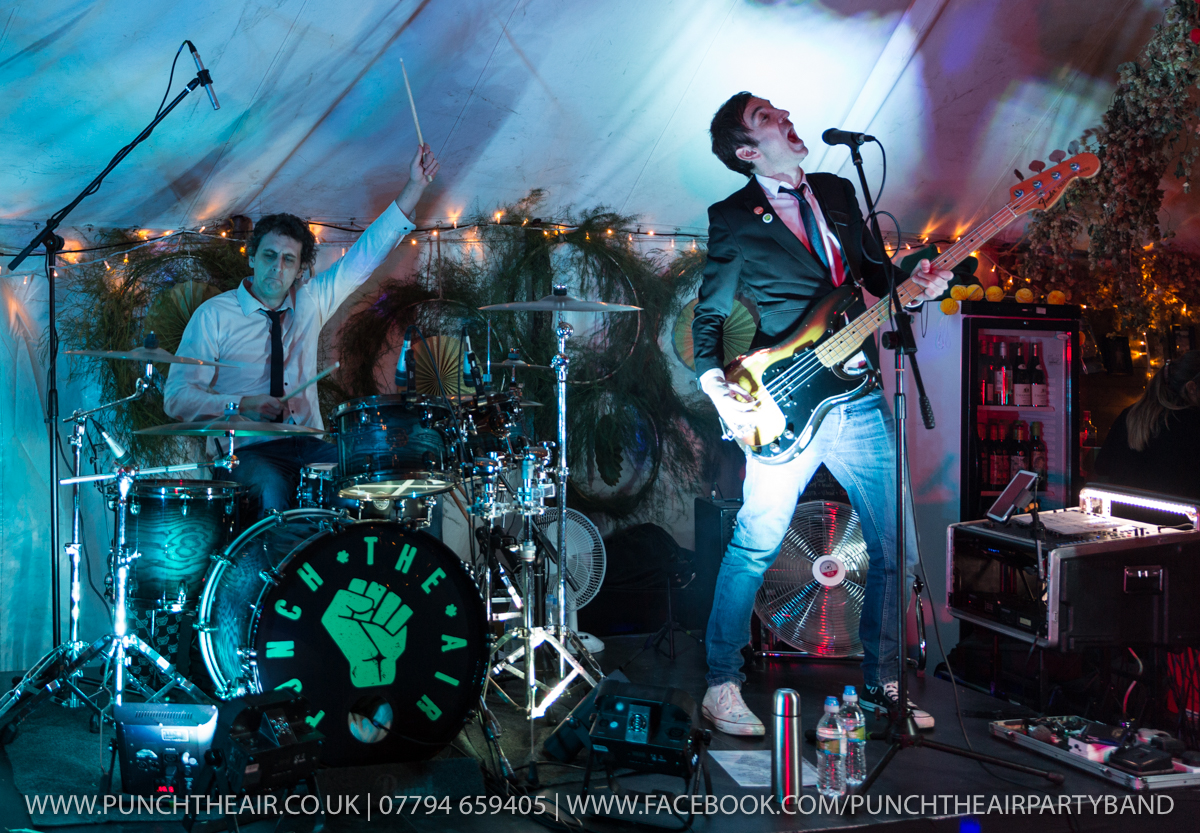 'Punch The Air' – Your Midlands Wedding Band