'Punch The Air' recently performed as a mini festival cancer remission party band for Garry & Sam. Sam had some fantastic news recently, she was finally cancer free so they wanted to celebrate with all their friends, family and loved ones. And why not eh? So they booked indie rock cover band 'Punch The Air' having been recommended our party band by a nearby wedding venue. They then checked out our videos, liked what they saw and booked us within 24 hours of contact. Garry & Sam left us instant glowing feedback the day after our performance.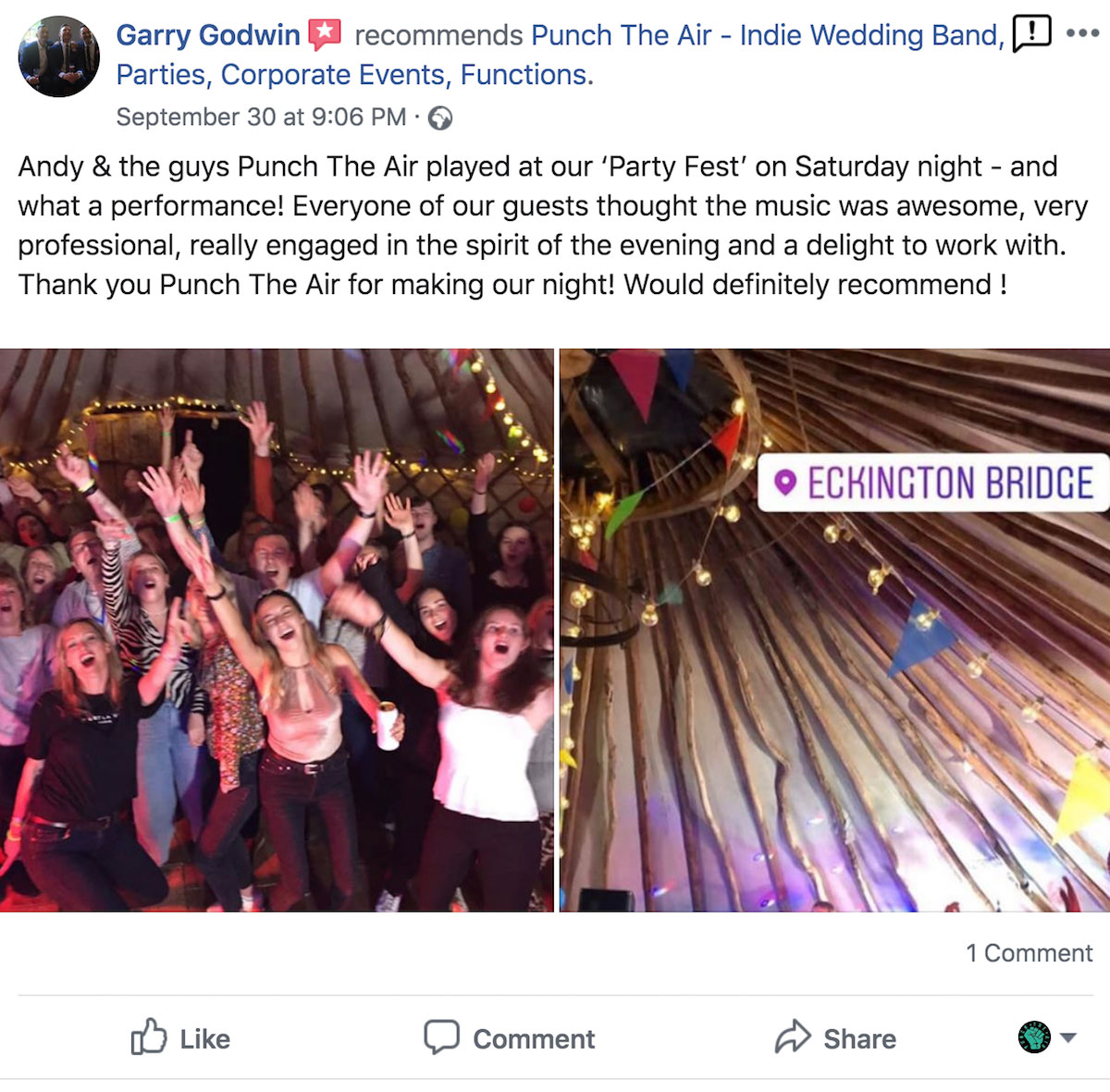 Go on, do it, throw a Cancer Remission Party
While at Sam's cancer survivor party we shot this video of their guests going wild to our version of Valerie by Amy Winehouse and Mark Ronson. Watch as guests bounce along, singalong and dance along with us. This is the kind of party band you want to hire to celebrate your fantastic news isn't it. "Why don't you come on over Valerie".
What you get when you book 'Punch The Air' for your cancer awareness party.
'Punch The Air' are a Classic Indie Rock covers band, Britpop and party band also performing a repertoire of huge chart pop hits from modern day all the way back to the 1950s. The Killers, Coldplay, Oasis, Blur, George Ezra, Kaiser Chiefs, Beatles, Florence & The Machine, Kings Of Leon and everything in-between. Everyone will have an amazing time at your cancer survivor party with us handling your live entertainment. You get two live performance sets (Or one long one if you prefer), PA, speakers, lighting and DJ services all included in the price. Sit back and let us handle your cancer free party celebration while you dance your hearts out to us. It's most definitely time to celebrate.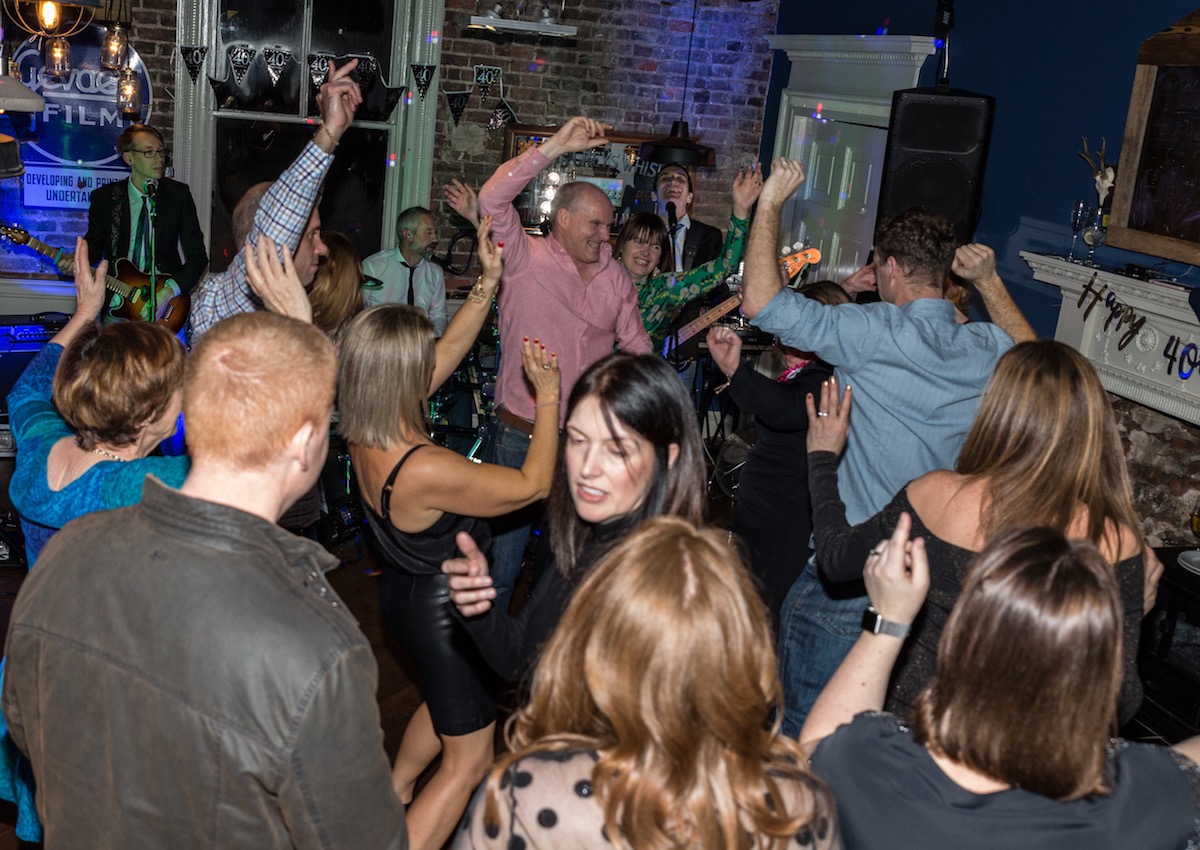 Prices start from £999
Book the band from £999 within and counties nearby to Staffordshire. If outside these areas or if you require 'Punch The Air' to arrive early then extra costs for time, travel and in some cases overnight accommodation may be incurred. But we'll always do our best to give you a really competitive price.
Cancer in our bands family.
Lead singer and bass player Andy Starkey recently lost his father to prostate cancer, which unfortunately is a common issue in his family. So this is something that is very close to his heart. Very early on in the bands career we performed as a charity band on a moving truck for Teenage Cancer Trust through a city centre and helped to raise over £800 for this very worthy cause. You can watch us performing live on the truck in the below video.
Are you a survivor?
Are you a breast cancer, lung cancer, colorectal cancer, melanoma, bladder cancer and non-Hodgkin lymphoma survivor? Have you recovered from kidney cancer or any other type of cancer and are looking to celebrate with a small or large party? Life really is very short isn't it so make sure you spend your time doing the things you love. Spend it with the people you love and enjoy yourself with a good shindig. You really do deserve it.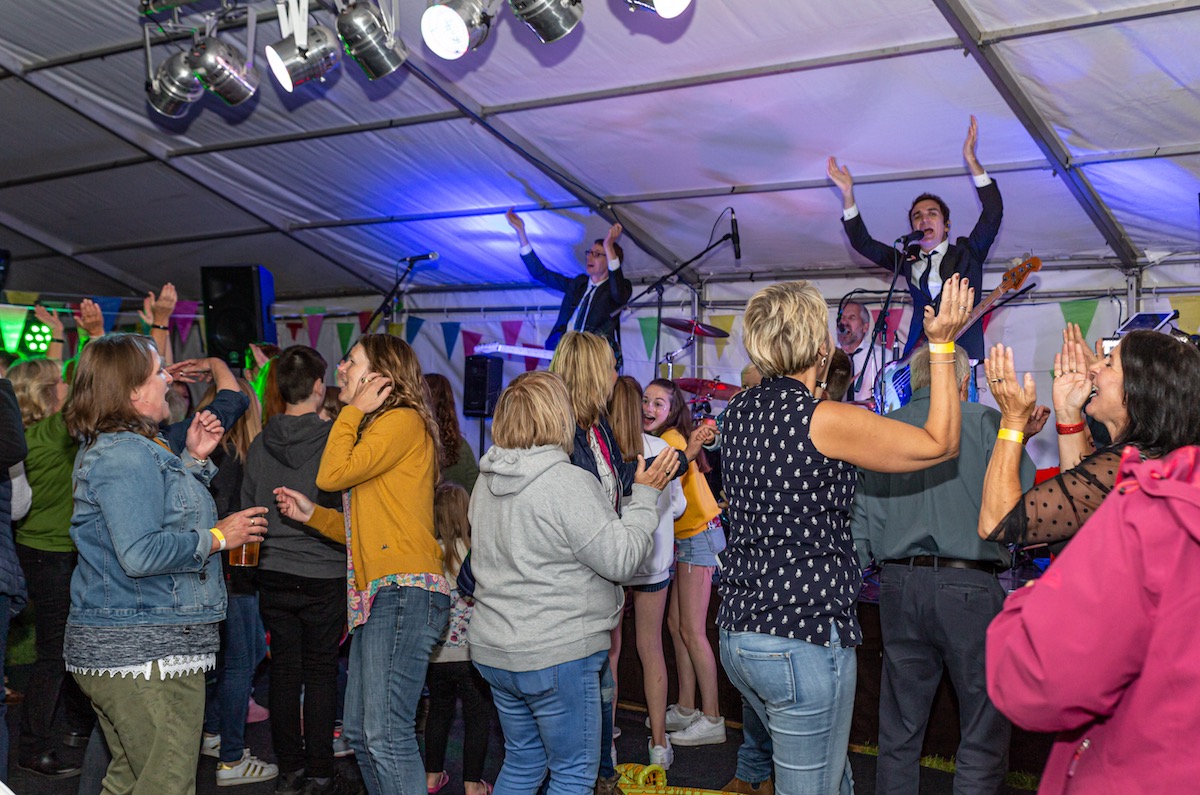 See how we put on a fantastic & professional show with lots of audience interaction in a high octane show in the live video below.
Cancer Remission Party Band Contact Form
Are you having problems with the above form? If so you can email punchtheairband@gmail.com or call UK 07794 659405.
Celebrate your fantastic news in style and hire a party band 'Punch The Air' . We'll handle all your live entertainment.