Fog Machine Hire
One thing that can really set your party apart from other wedding receptions corporate events and parties is the addition of fog or haze with our fog machine hire service. Since the smoking ban came into affect in 2007 live parties have been ever so slightly lacking something. And that something is the additional atmosphere brought on by smoke and fog. By taking advantage of our smoke machine hire service you too can bring back the feeling in your event. It's like being back at a proper concert by your favourite artist again. Contact 'Punch The Air' indie rock party band to check on availability at your live entertainment party.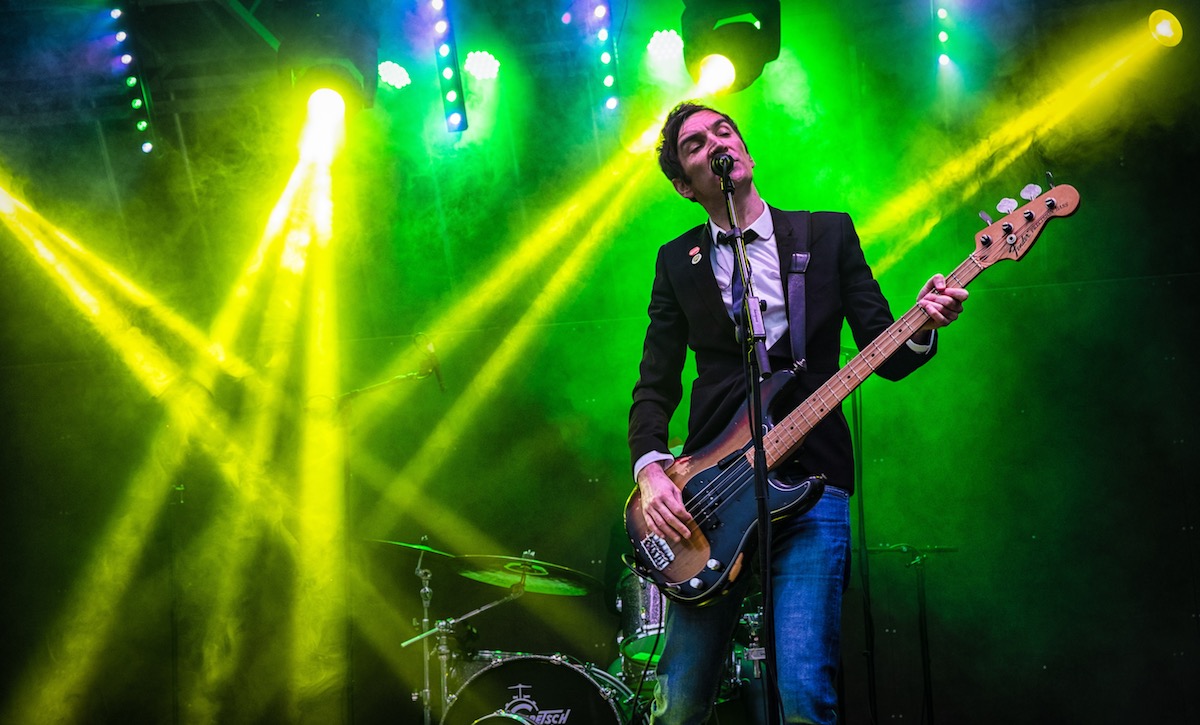 Why take advantage of our fog machine hire service?
By using fog you can see the beams that our fantastic state of the art lighting rigs create. It adds a more three dimensional mood & spectacular effect to the stage and dance-floor area. It's not a case of fogging the whole venue though so no one can see where they are going. It's more of a very light haze to add that additional atmosphere back into your event.
We really would recommend this option as it helps get everyone in the mood to dance much earlier on in the evening. Guests don't feel quite as self conscious and nor do they need to ply themselves with alcohol as much. Honestly, hiring a fog machine for an event really does work.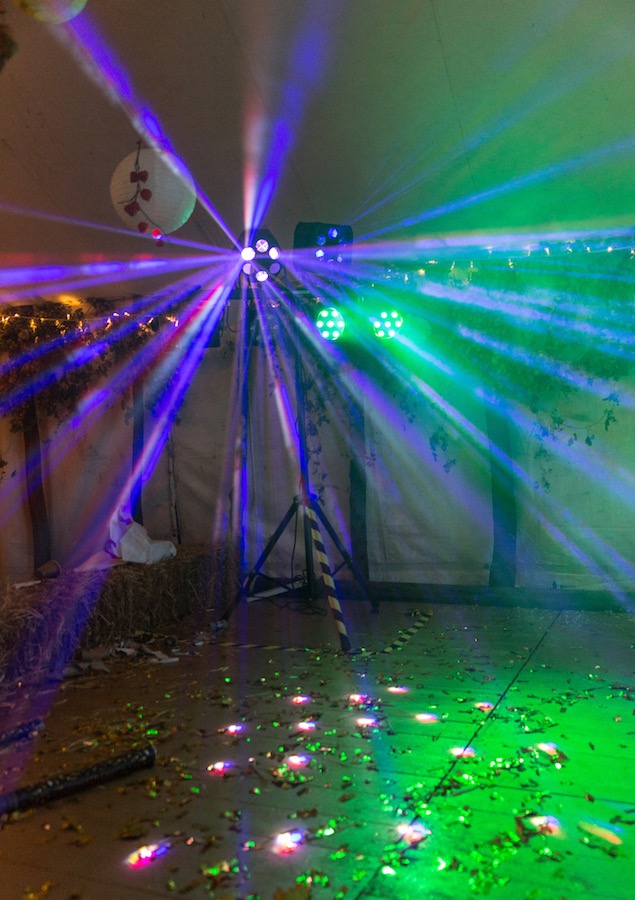 Cost of fog machine hire
Fog machine hire is from £30 including the liquid that produces the fog. Band leader Andrew Starkey will set the machine up at the staging area and operate it himself throughout your event. The use of smoke and fog works fantastically at weddings, parties, corporate events and birthdays. You can book our fog machine hire at the same time as booking your live music from us. Otherwise you can book up to 30 prior to your event. Contact to arrange as soon as you're ready.
Note: Please check that it is OK to use a fog machine with your venue before ordering.
Myths of using smoke machines.
"It's making Auntie Edna cough" – Auntie Edna has mistakingly started coughing because she sees smoke in the room. She thinks that smoke is "Oil based", when that simply isn't true. All liquids in fog machines are "Water based" which will not make you "Cough and splutter" naturally.
"They set off smoke alarms" – This can be true when far too much fog is used in very small venues. Which is why we will endeavour to control the amount of fog used during our live performances to prevent this from occurring.
Our other chargeable extras include: