Party Band Social Media
Indie rock cover band 'Punch The Air' are a superb high energy live party band. And we're also massively into our social media. It's a very quick and simple way of showing you just how often we're out performing live on a regular basis. Also you can interact with us over there a lot easier than on our website. When thinking about which band to book for your wedding or event we advise looking back on their social media history. You can easily see if your band really have been together as long as they claim they have (We can tell you some bizarre stories involving blatant lies from other bands). Also you can check if your function band are actually out performing as much as they claim to be. Don't forget though make sure your band actually has a website too. Because anyone can claim to be a business on Facebook with just a few short clicks. A website takes a lot more work to impress potential clients but is well worth the effort.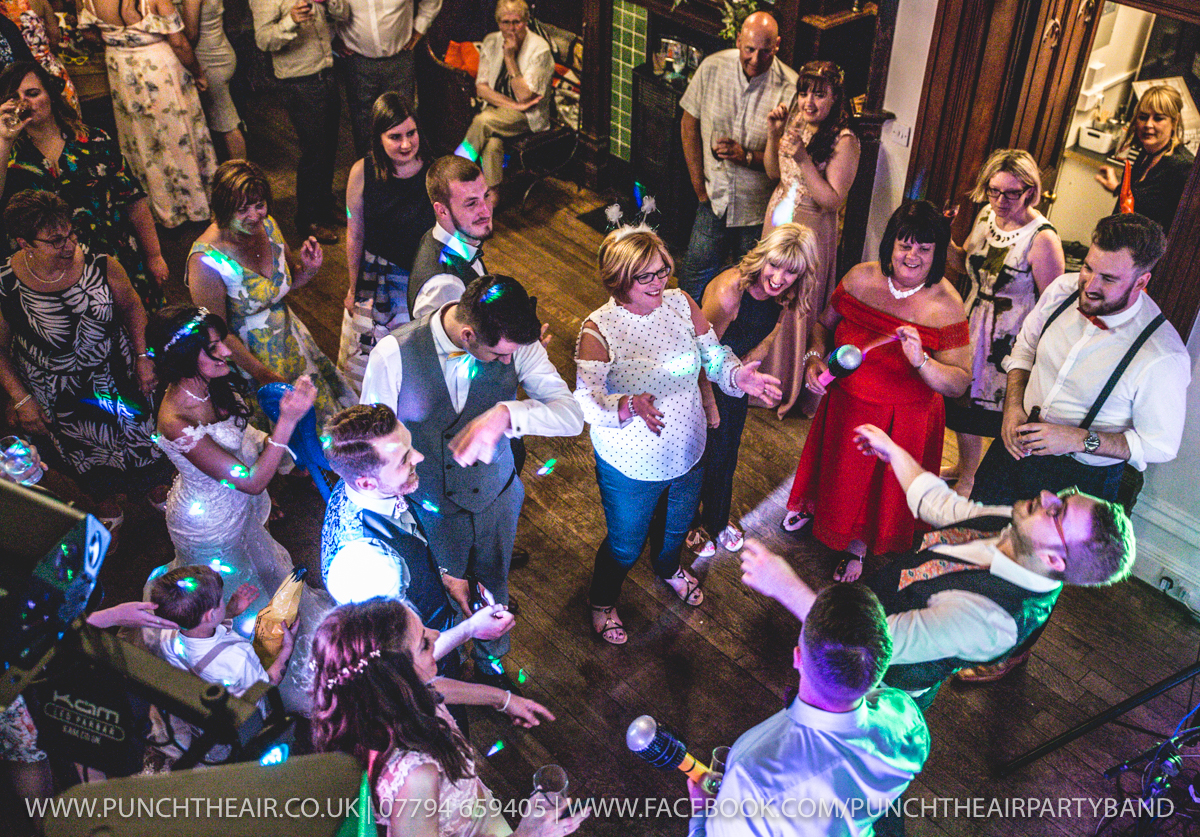 Social media for our party band with a purpose.
Our party band are very proud of how often we regularly update our social media profiles. Proving what we do week in week out with real live testimonials and comments from clients and guests. You can check us out and follow us on our various social media profiles above. We don't post anything that isn't related to the band. So you won't see pictures of our pets or what we've had for dinner. Unless it's possibly from a party we've performed at that was a rather special affair.
We also love it when clients and guests tag us in their social media pictures and videos when we've performed for them. It doesn't matter to us how blurry or wonky the image is. It's helping us to prove to you our experience in live entertainment scenarios. We'd love to connect with you so do please get in touch.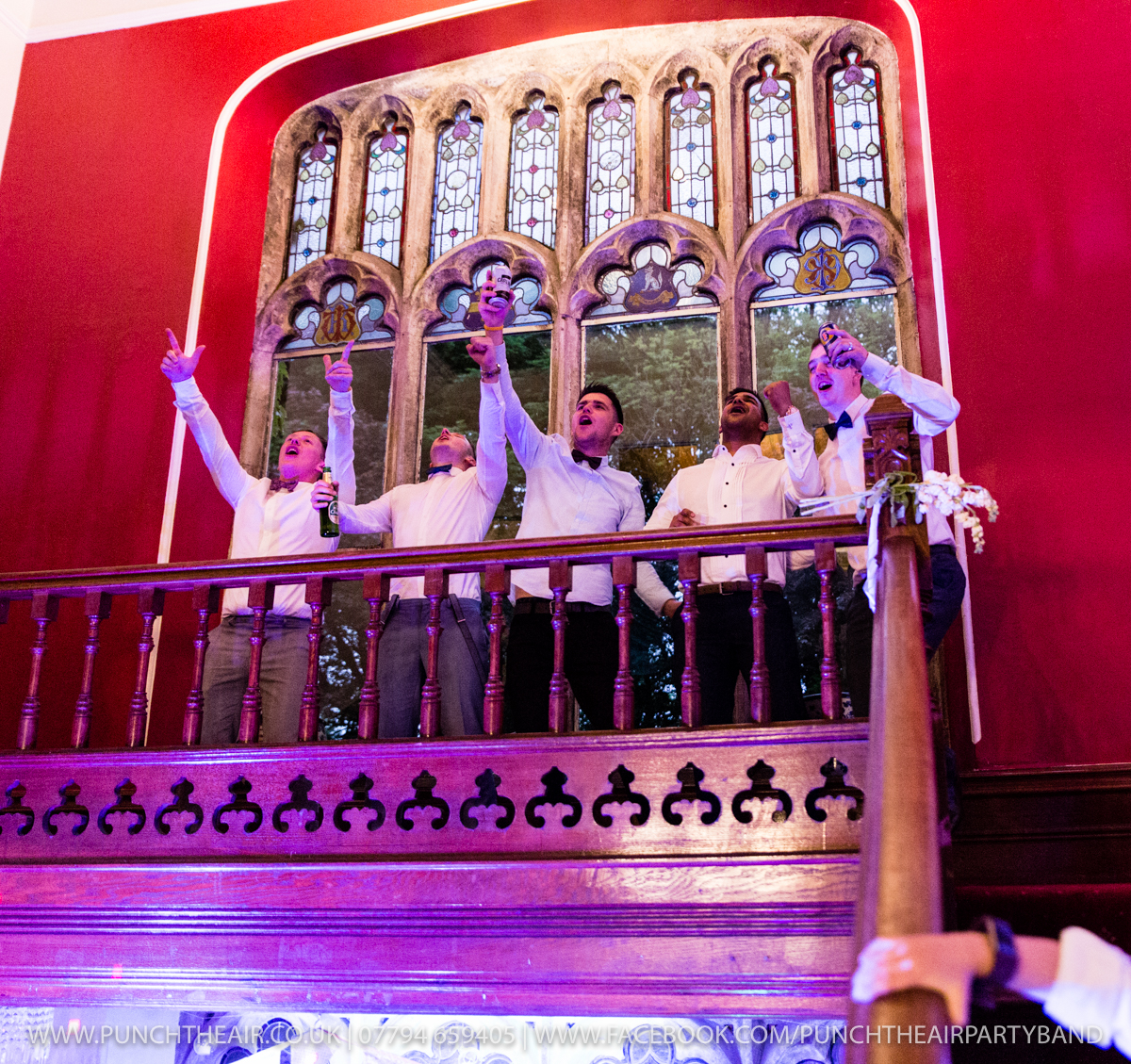 If you're looking to find details of when and where we occasionally do wedding band public performances then our social media profiles are a good start. We strongly encourage you to connect with us other there. This way you can always be kept up to date with all our musical adventures. Maybe you might get some interesting ideas for your event from our previous parties too?

Please fill out this contact form with all your live entertainment requirements or email at punchtheairband@gmail.com or call UK 07794 659405.
'Punch The Air' – Proving our experience through our Party Band Social Media