Christmas Party Band
We
are
'
Punch
The
Air
'
……..
your
2022
Christmas
Party
band.
Why not celebrate the most wonderful time of the year by hiring a Christmas Party band and let 'Punch The Air' provide you with live music for your Christmas works party or Christmas corporate event. Or your own private Christmas party. Prices start from just £999 within and counties nearby to Staffordshire, but don't worry, we perform all over the UK too. We'll come to you no matter where you are, it's really not a problem for us. Contact a Christmas band right now before it's too late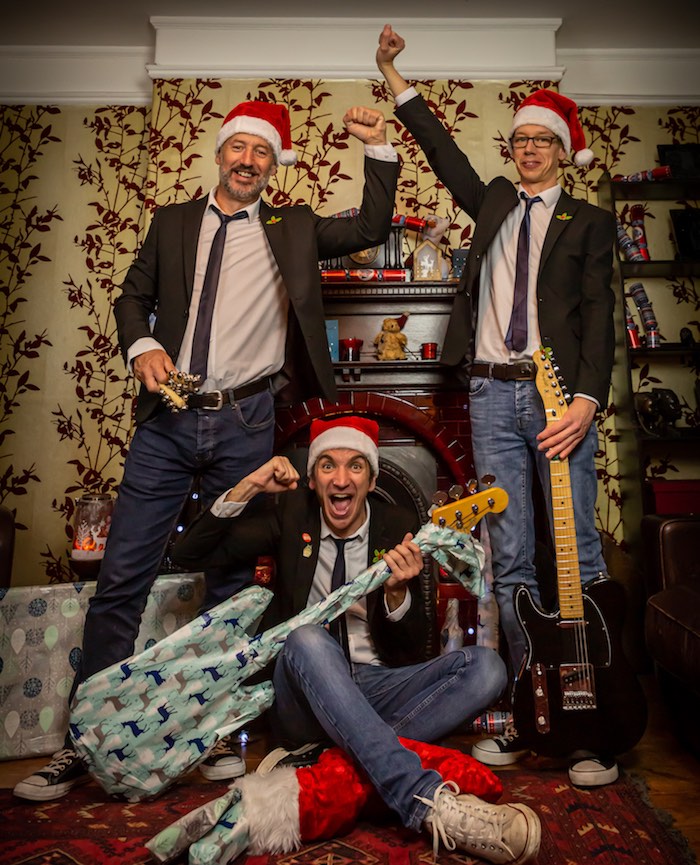 Hire a Christmas Party Band
If you're going to choose an Xmas party band for 2022 then choose one with actual live Christmas performance videos. Here's Punch The Air performing lots of festive tunes at Lichfield Christmas Lights Switch On. The proof's really in the (Christmas) pudding. Just look at how we can entertain any amount of guests and have them eating out of the palms of our hands. That's what you want from your live band isn't it?
Also here we are performing the classic 1970's Wolverhampton band Slade track 'Merry Xmas Everybody' live for SSP Limited at The Custard Factory, Birmingham.
Who have we performed for before?
We've performed at many, many Christmas parties over the years we've been together for some very distinguished clients (Coca-Cola, Apple, BBC, Lexus, Walkers, Nonsuch Toffee). We've played X-mas parties in marquees, tents, tee-pees, massive halls, open air festivals and even in tiny-tiny function rooms. It doesn't matter what size Christmas Party your holding we can provide you with the complete package for your event. We play all over the UK so it doesn't matter where you're based……..We'll come to you.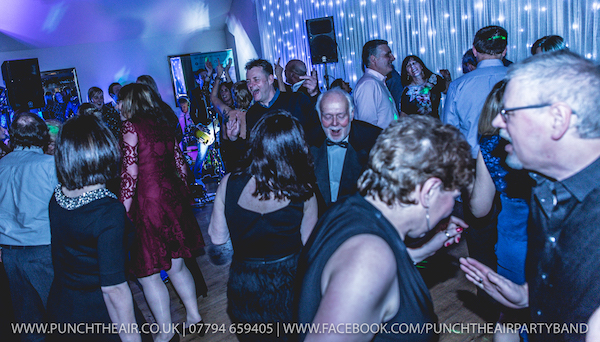 Whats included when you book 'Punch The Air' as your Christmas party band?
Huge Christmas hits played live – Live chart pop and Indie Rock in an upbeat & high-octane style (Plus encores).
Massive singalong/dancealong hits from the last 60 years by:
60s – Beatles, Van Morrison, The Monkees.
70s – Queen, Lynyrd Skynyrd, Undertones, The Undertones
80s – Human League, Rick Astley.
90s – Oasis, Blur, The Rembrandts, The Mavericks.
00s (And onwards) – George Ezra, Kings Of Leon, Amy Winehouse, Coldplay, The Killers.
Full repertoire
Professional, 'Hard Copy' Contract
A professional experience from your initial contact right through to when your event ends.
State of the art high end PA system, sound desk and lighting rig.
DJ services before, in-between and after live performances so you can continue to dance the night away. (Including Christmas themed music)
Public liability insurance and PAT certification.
A very competitive price that you'll be hard to beat.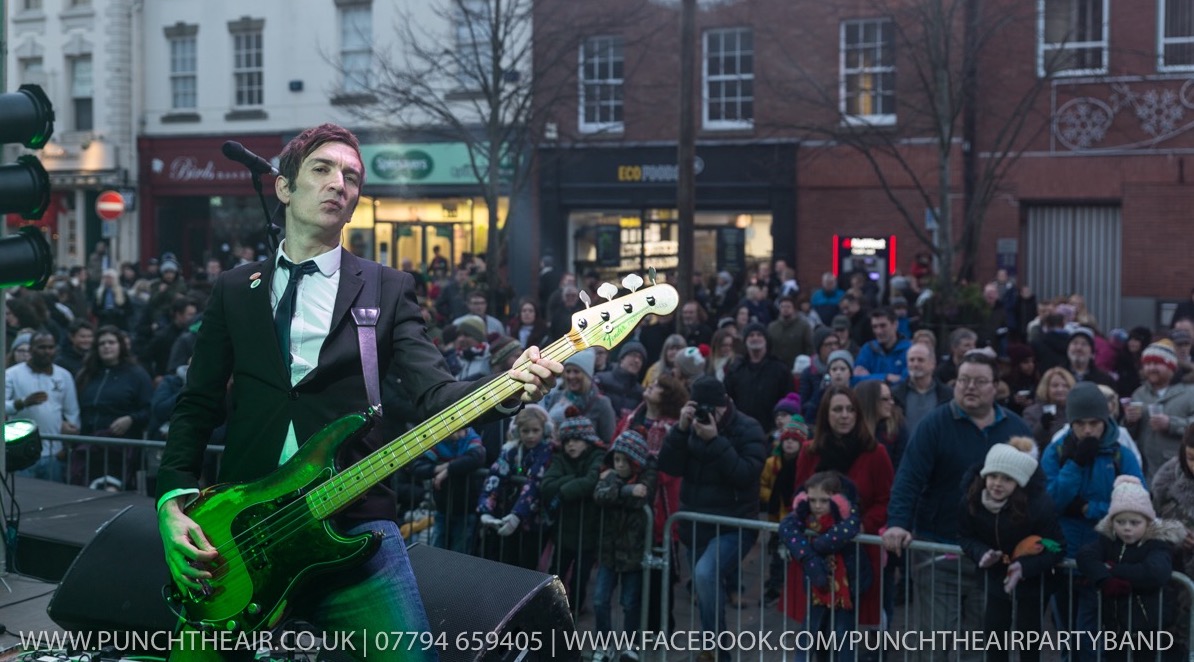 We'll provide you with everything you'll need entertainment wise (both audio and visual) in the price so you won't need to organise anything else yourself. Let us handle all the live entertainment for your Christmas Party while you sit back and take all the credit. Go on…..we don't mind honestly.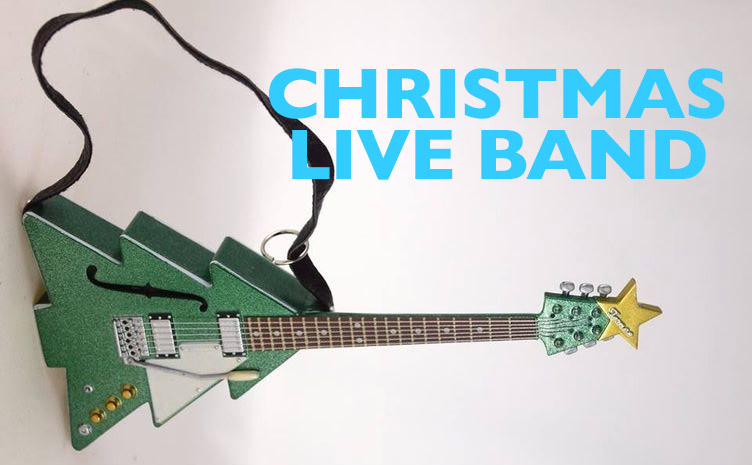 What songs will you hear?
We perform massive live Christmas tracks like Last Christmas, Santa Claus Is Coming To Town, Merry Xmas Everybody and lots more. The rest of our brilliantly poppy party repertoire is an indie rock cover band haven and then a "Something for everyone" style live sets from modern day chart tunes all the back to 1950s Rock & Roll. All your guests will know & love all the songs we'll play live for your party. We'll have a right good old knees up together.
Did you know that band leader Andy Starkey reshot a Home Alone parody music video for Punch The Air? It features our very own indie version of Rockin' Around The Christmas Tree by Brenda Lee. Have you ever seen another Christmas band put this much effort into their videos?
Still not convinced? Then why not check out the lovely reviews previous clients have left us on our reviews page.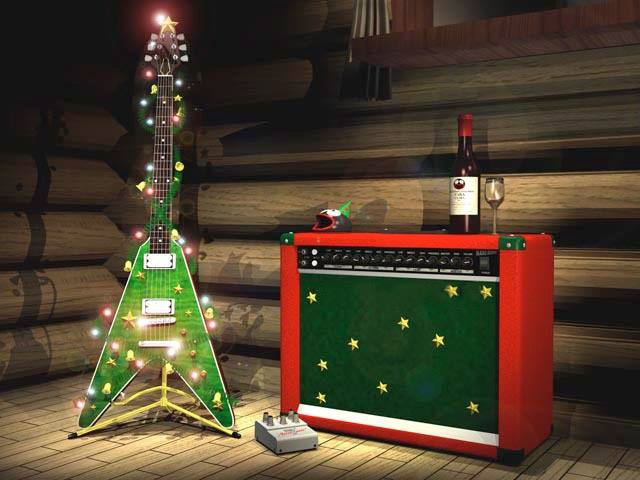 Christmas Party Band Contact Form
So now all you need to do now is get in contact with us below for a quote on your 2021 Christmas party or email punchtheairband@gmail.com or call UK 07794 659405. We're sure you'll be pleasantly surprised at our competitive prices.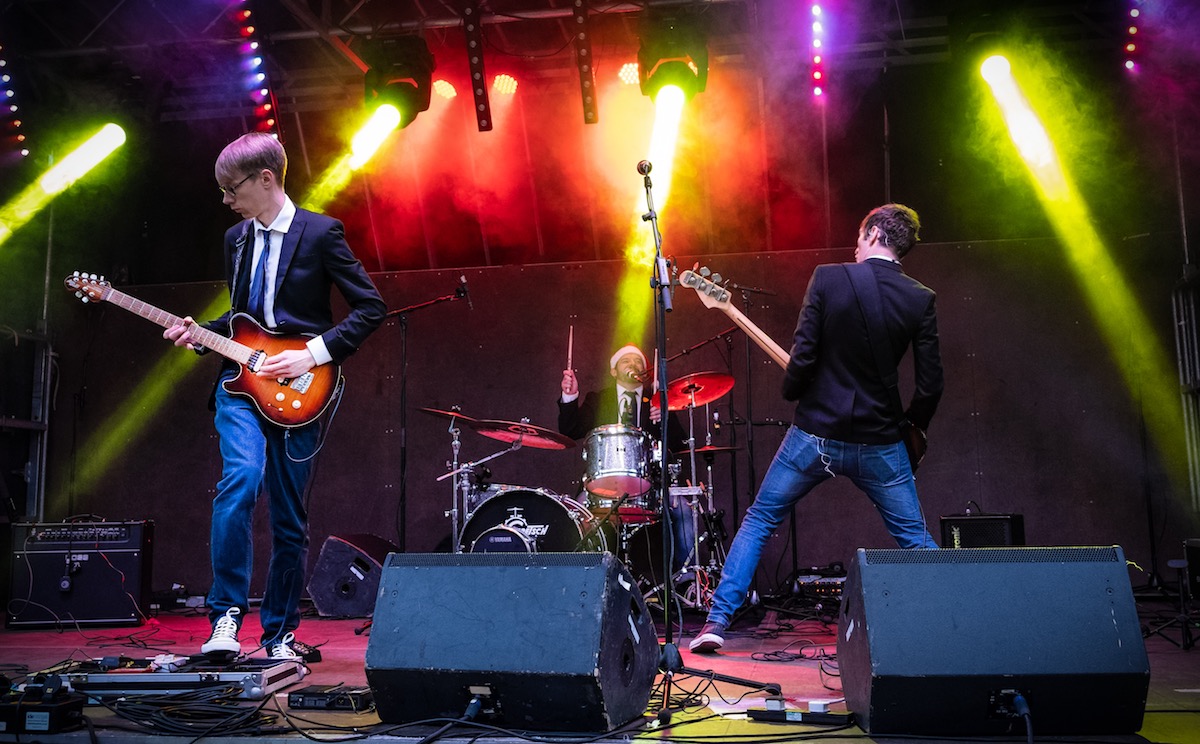 'Punch The Air' – Your Christmas Party Band