Audio
If you wanted to book a birthday party band would you still bother listening to the audio by an indie rock party band studio recordings? Since the dawn of multitrack recording bands have been able to re-record guitar, drum and vocals parts. Over and over until they are correct……but can they pull it off live?
Did you know that with modern studio audio recording applications you can set them to automatically correct all the guitarists and singers incorrect notes and even correct the drummers rhythm problems? Modern tech sure can pull the wool over your eyes eh. This is what most bands are up to with their audio on their websites. But this is NOT how Punch The Air work.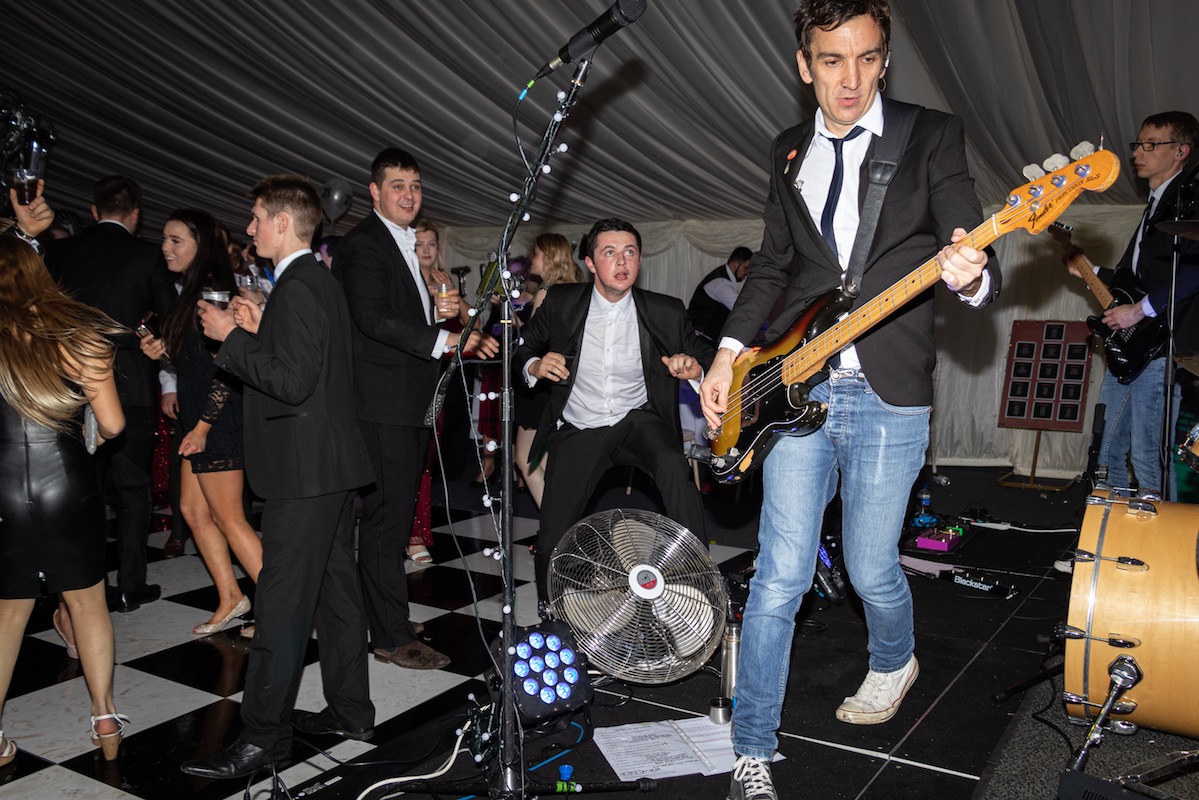 See or hear our birthday party band music
This is why 'Punch The Air' believe you'd rather hear and see your potential band performing everything 100% live in front of actual audiences like in our professionally shot videos here. We don't use backing tracks in live scenarios or overdub extra guitars and vocal parts afterwards when we mix the audio. It's all as you'll hear and see it when you book us for your special event.
If you'd still like to hear what we can do in the studio then that's fine. We have many professionally recorded upbeat recordings below that prove we're knowledgeable in much more than just live music production. These are some of our most requested songs when we perform live as a birthday party band or live elsewhere.
Now that you've had a good listen to all of our recordings why not contact for a quote to hire a birthday party band. Otherwise let us know what type of event you're planning. Hire a party band for a venue or group of any size with everyone up and dancing their hearts out all night long.
'Punch The Air' come fully equipped with everything you'll need for your party. This includes PA system speakers, lighting for the stage and dance-floor. Plus iPad DJ services too. You don't need to book anything else entertainment wise when you hire a party band.
---
If you have any questions then you can head on over to our Frequently Asked Questions page