Wedding Projector Hire
Wedding services we offer include wedding projector hire and wedding projector screen hire for your special event. Imagine having all of the many fantastic pictures you've taken together over the years displayed by indie wedding band 'Punch The Air' for all your friends and family to see on your special day. Wouldn't that be absolutely amazing?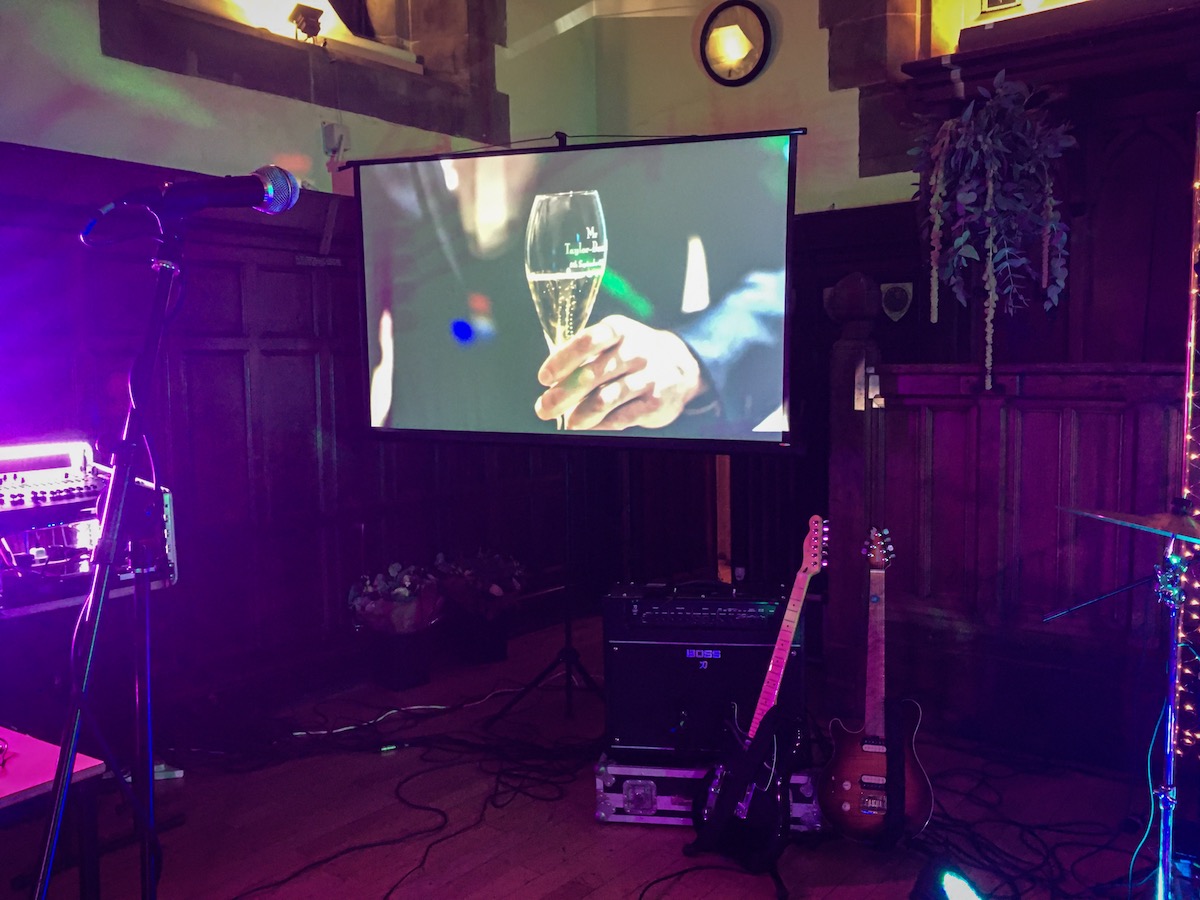 We are also able to show a movie or any video of your choice on our projector screens. If you're crazy into sports we can also show important sporting events on our projector screens so no one will miss the Olympics Games, Wimbledon, Rugby or Football World Cup.
Our hire service is also perfect for conference projector rental, presentation projector rent, birthday party projector loan or any event projector hire.
With our wedding projector hire option we can display all your wonderful photos like
Photos of you and your other half
Old family photos from your childhood
Photos of guests who are unfortunately no longer with you
Photos from stag and hen parties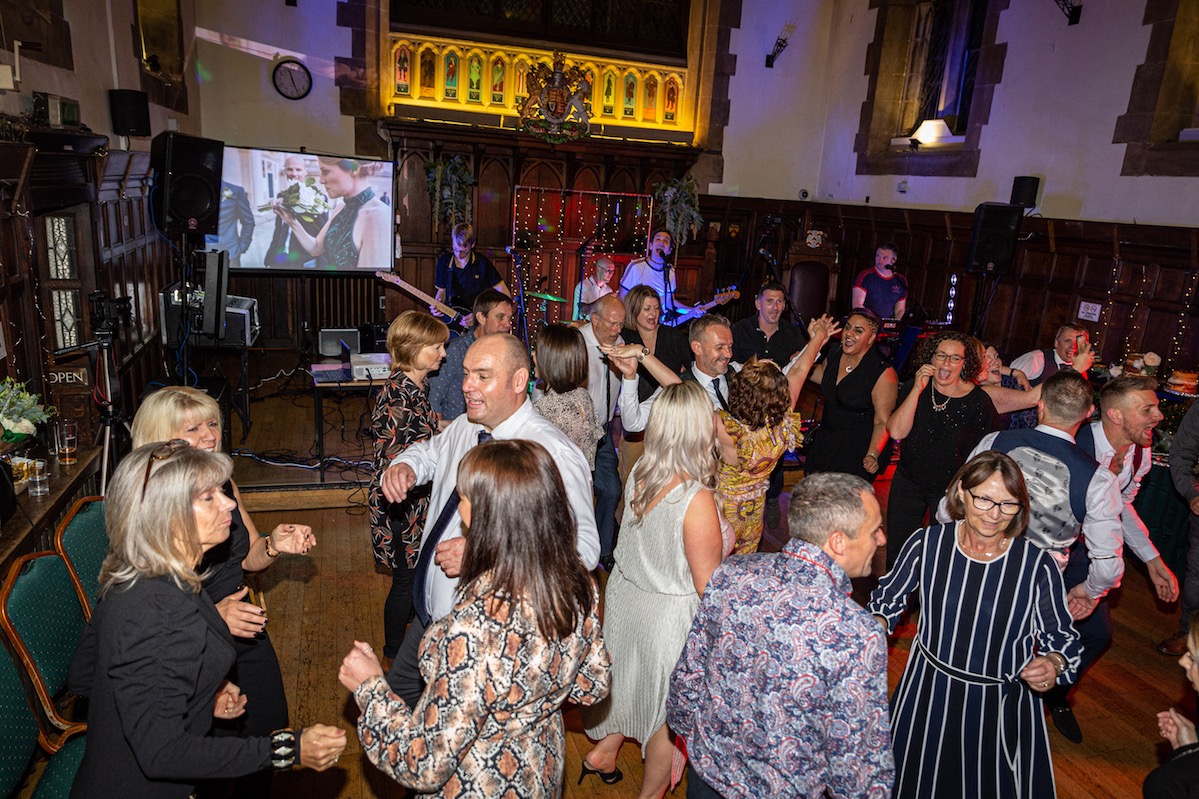 How we work with your files
All you have to do is send us over your images via an online file sharing service before the event and we'll handle everything else. We'll load them onto our laptop and have them on constant repeat throughout the time we are at your event. If there's enough room we can even have the projector up on stage with us too.
Whats included in the basic package
Projector hire
Projector screen hire
Laptop hire
All power and connection cables
Starting from £75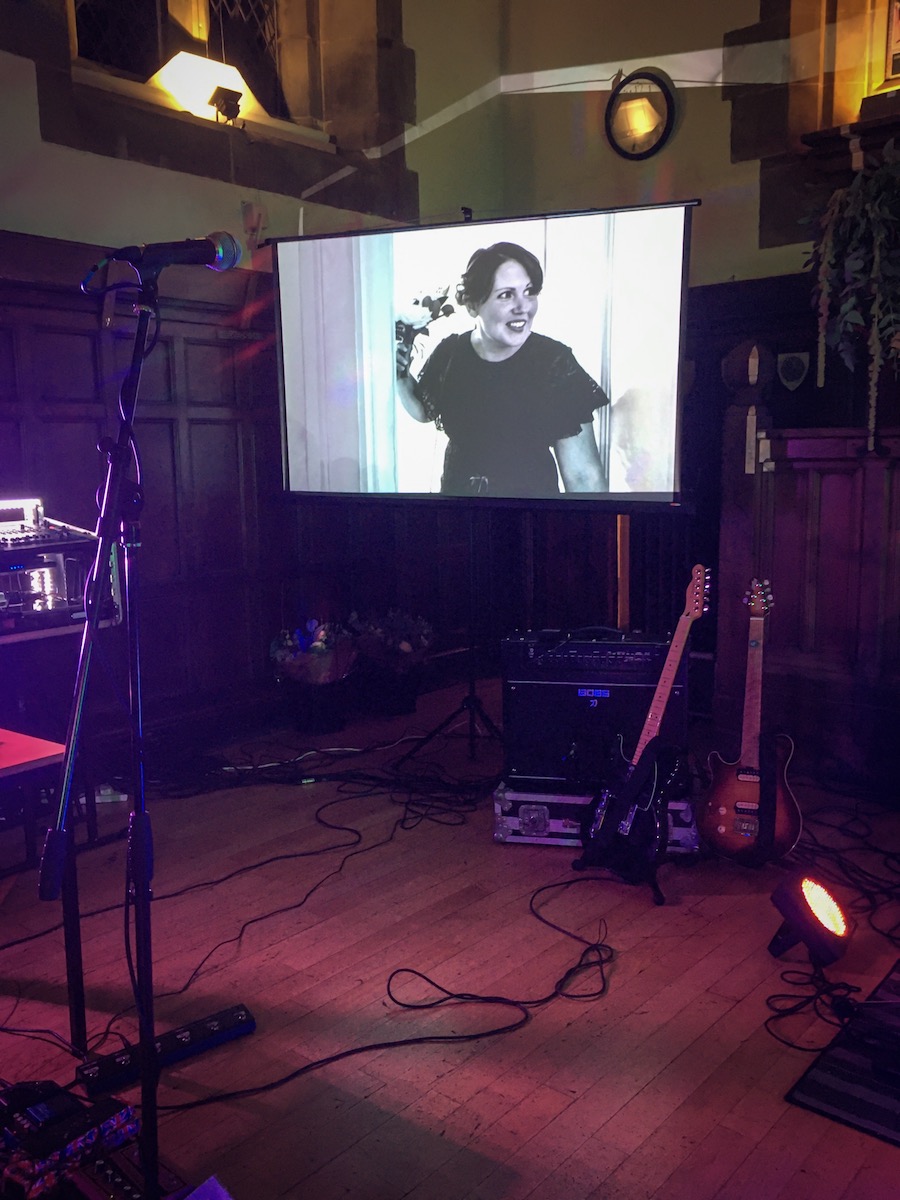 Additional extras
"Early hire"
Have the projector throughout your entire wedding reception, day & night.
"Display the wedding photographers photos from throughout the day"
We will work with your photographers photos that they have taken throughout the day and display them in the evening so all your evening guests can see what you got up to throughout the day. Andy is able to develop your photographers images straight from the photographers camera's SD card.
"Display your wedding guests photos taken throughout the day"
We can display all the kooky photos taken by your wedding guests on our projector hire.
"Negative conversions"
We can convert your old negatives into digital format. Maybe there's an old picture of your parents or grandparents you'd like displayed? You simply send us them in the post before the event and we'll do all the work for you.
"Hard copy conversions"
We'll convert your actual hard copy photos into digital format. You simply send us them in the post and we'll do all the work for you.
We are based in West Midlands wedding band but you can hire our projector with or without our party band throughout the UK. Contact indie wedding band 'Punch The Air' for a price on:
Wedding projector hire.
Conference projector hire.
Presentation projector hire.
Birthday party projector hire.
Event projector hire.
Our other chargeable extras include:
Find out more about a your favourite Indie Rock wedding band 'Punch The Air'