Male and female vocals party band
Superb news, you can also hire your favourite function band Indie Rock party band 'Punch The Air' with both male and female vocals party band lead singers by booking our additional girl lead singer vocalist. We've teamed up with an old pal of ours Nina and produced this video of the Florence + The Machine smash hit 'You've Got The Love'. Therefore you can book this dual vocal line up for your wedding, corporate event, function, party or birthday party throughout the UK and beyond. Contact now to avoid disappointment to check on availability and price.
Promotional male & female singers band video
We had tonnes of fun recording and editing the above video all by ourselves in all its slow motion glory. I'm sure we don't have to point out to you that its a studio recorded track which we then mimed to outdoors. The video was shot on a filled in canal during a cold Sunday afternoon in Lichfield, Staffordshire, UK. (Did you know that Lichfield & Hatherton Canals Restoration Trust are currently putting the canal back in all over again? Cool eh)
If you're more about seeing what we're like live then check out our cover of 'I Love Rock 'n Roll' by Joan Jett and The Blackhearts.
We even produced a 'Making Of' video so you can see what it's like behind the scenes.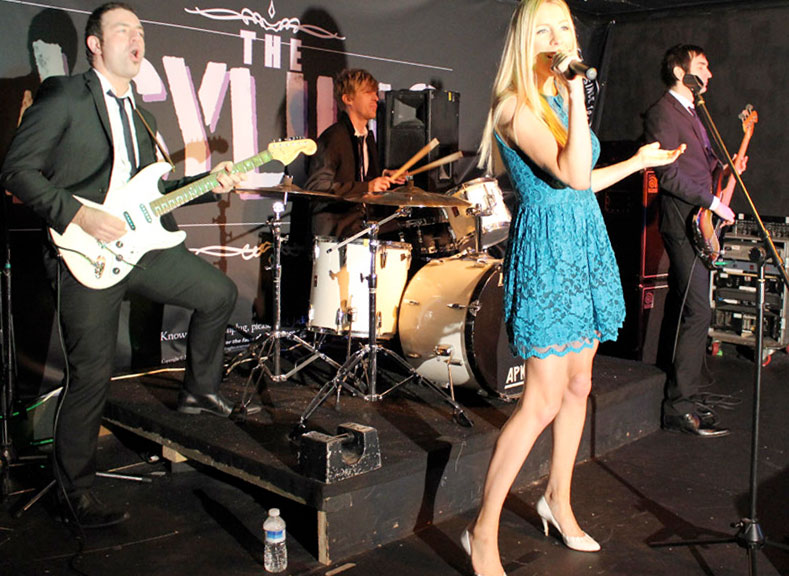 Female vocals
Nina has a plethora of live music experience fronting The Tarantinos, Women Of Rock band, an ABBA tribute and a Pink tribute. Likewise she has also performed with many other male and female vocal party bands over the years. So you've no doubt seen her performing at festivals all over the country with her various bands. Probably you've also heard her music unknowingly on many occasions on advertisements on TV or in shopping centres.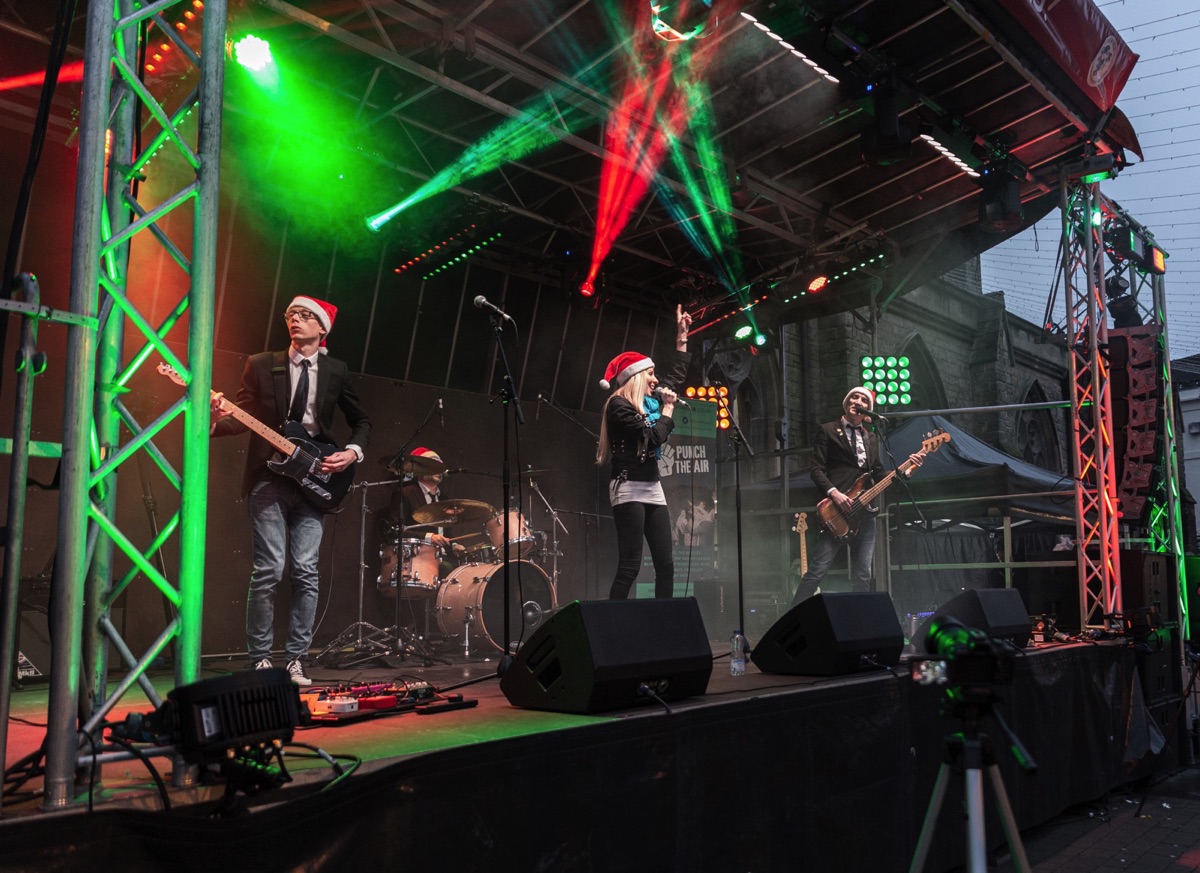 Imagine hearing all your favourite female lead singer vocal tracks like:
Valerie – Amy Winehouse
So What – Pink
Ironic – Alanis Morissette
Sound Of The Underground – Girls Aloud
Don't You Want Me – The Human League
Sk8er Boi – Avril Lavigne
You've Got The Love – Florence + The Machine
I Love Rock & Roll – Joan Jett & The Blackhearts
I Think We're Alone Now – Tiffany
and tonnes more awesome female lead singer rock & pop chart music from modern day all the back through to the 1950's.
You've also got all our great Indie function band songs from Arctic Monkeys, Kings Of Leon and The Killers. Also Oasis, Kaiser Chiefs, Blink 182 and more. We are a highly recommended wedding band by many clients.
Male and female vocals party band – How it works
Andy & Nina singing in harmony together create beautiful rich sounding melodies. As a result highlighting the vocal ranges of our male and female vocals party band. Sometimes they will sing a back and forth or call and answer. Furthermore male or female lead singers will take a step back so the other vocalist can shine clearer. Consequently this option is fantastic addition for your wedding, corporate event, birthday or party.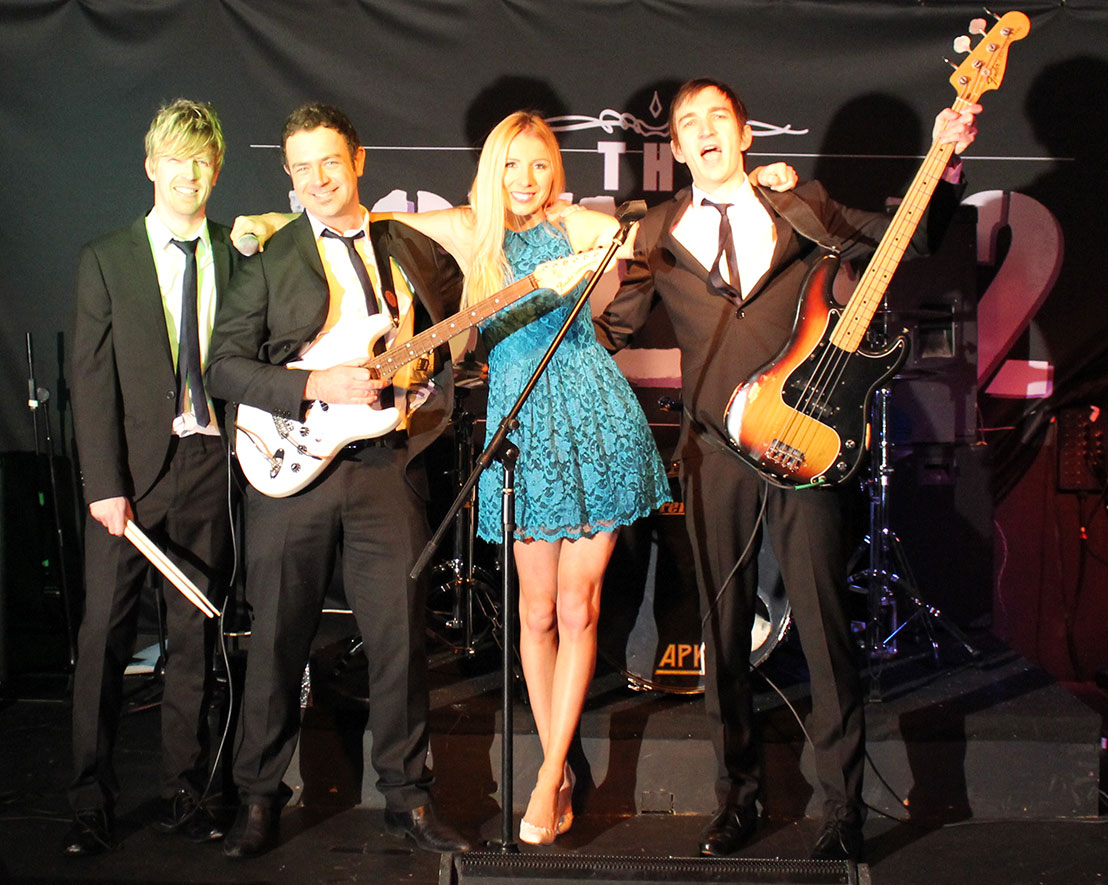 Female singer party band – What you get
First of all you'll get 'Punch The Air' as a four piece rock & pop band, two live performances, PA system, speakers. Furthermore all the bands backline. Also iPad DJ services included in the fee. As a result you wont need to order in any extra third party bits & bobs. So you can relax knowing we can handling everything thats required for your wedding, corporate event, function or party.
Our other chargeable extras include:
Above all contact 'Punch The Air' function band with extra female singer below ASAP to check on price and availability.