Indie Rock Wedding Band & Indie Cover Party Band
Indie Rock Wedding Band 'Punch The Air' Live Entertainment for any party or function starting from £999.
We are 'Punch The Air' an Indie rock wedding band that specialise in weddings, birthdays, corporate events, fundraisers, New Years Eve parties and parties. We make sure everyones up off their seats singing, dancing and partying all night long. Now in our 8th year, formed all the way back in 2013 by professional musician Andrew Starkey 'Punch The Air' have become a massively recommended wedding band due to our high energy performances and 100% client satisfaction. Our function party band has many years experience performing live to all sizes of crowds throughout the country at various different types of weddings and events.
Our prices start from £999 within Staffordshire and then the counties nearby such as Derbyshire, Leicestershire, Shropshire. Also Nottinghamshire, Warwickshire, West Midlands, Worcestershire and then very competitively beyond. This is what we do for a living so can always give your event 100% of our attention from initial contact to the end of the live performances. Whether you're looking to book a Summer, Spring, Autumn or Winter band we can handle all your live music needs.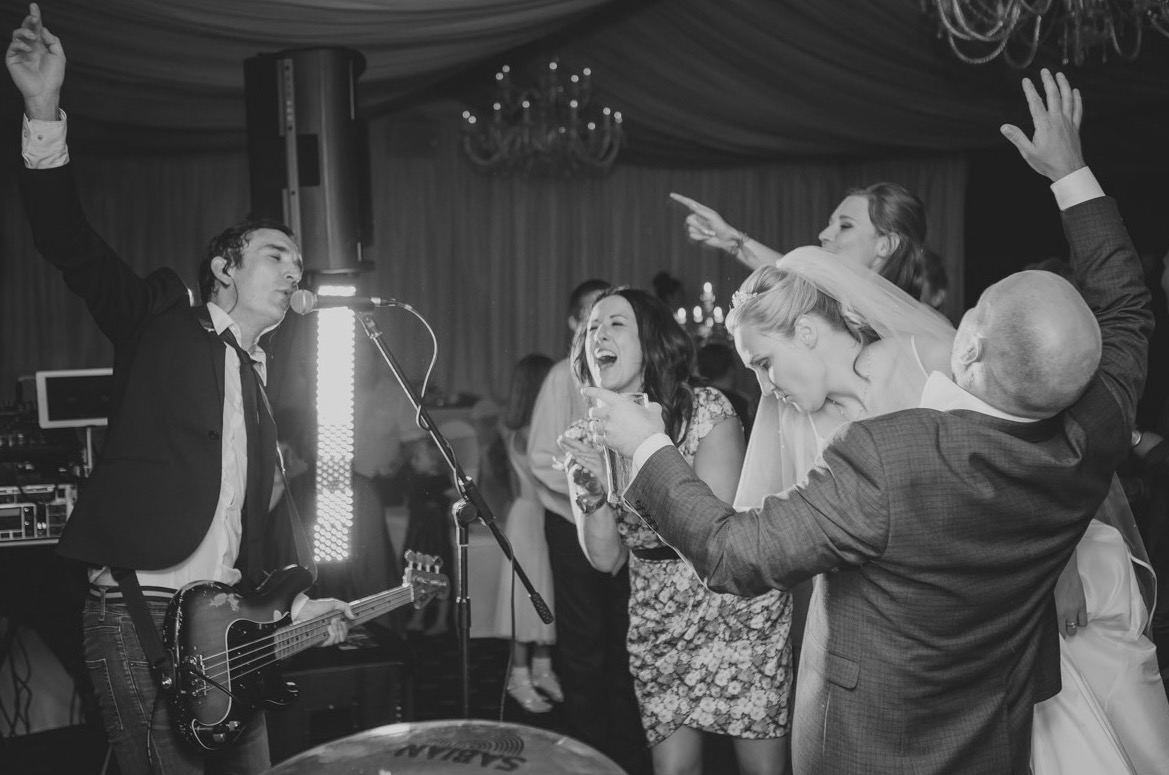 A message from band leader Andy Starkey – Tuesday 23rd November 2021:
I video a large percentage of the weddings and parties we perform at as I feel its the only way to prove to you dear readers what we literally do week in week out. There are just far too many to host on our website so head over to our YouTube page to see them all. There's a lot of BS party bands out there who are nothing but barefaced liars. Even if you don't book my band 'Punch The Air' I plead with you to do your research fully on your chosen wedding or party band. Make sure they can back up all of their claims of what sort of work they've done previously. Check out their feedback and reviews (Make sure they're clickable links and not text on a page just made up by themselves)….rant over….It's never too early to book your 2022, 2023 and 2024 wedding band. Don't leave it too late or you may not end up getting what you've dreamed of all your life. Our Christmas parties are now well under way with businesses and private parties starting earlier than ever. This NYE we are performing at Oakridge Golf Club, Nuneaton so you're more than welcome to come and see in the New Year with us there. See you all soon. Andy Starkey.
Indie Rock Wedding Band packages come with:
Live wedding entertainment performances – Plus encores.
Indie Rock tracks from The Killers, Coldplay, Kings Of Leon, Arctic Monkeys, Oasis, Kaiser Chiefs, Muse, Foo Fighters, Stereophonics, Blink 182, James, Wheatus, The Fratellis, Blur, Feeder & more.
Chart pop music from modern day back through the decades – Walk The Moon, George Ezra, The Beatles, Amy Winehouse, The Undertones, Elvis, Van Morrison, Bryan Adams & more.
PA & Lighting.
DJ services until midnight.
No agency fees. (Saving you at least £200+)
Hard Copy Contract.
---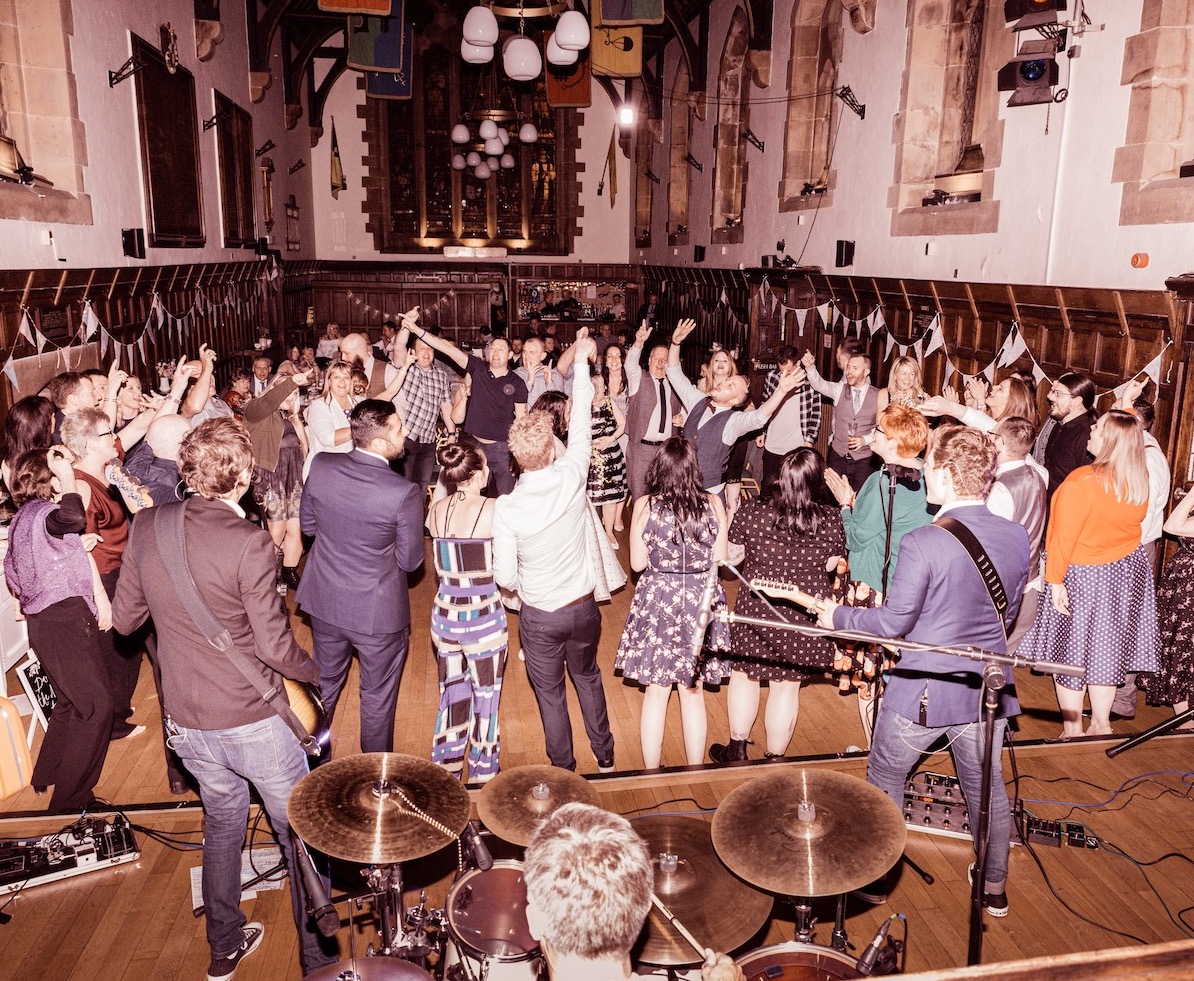 ---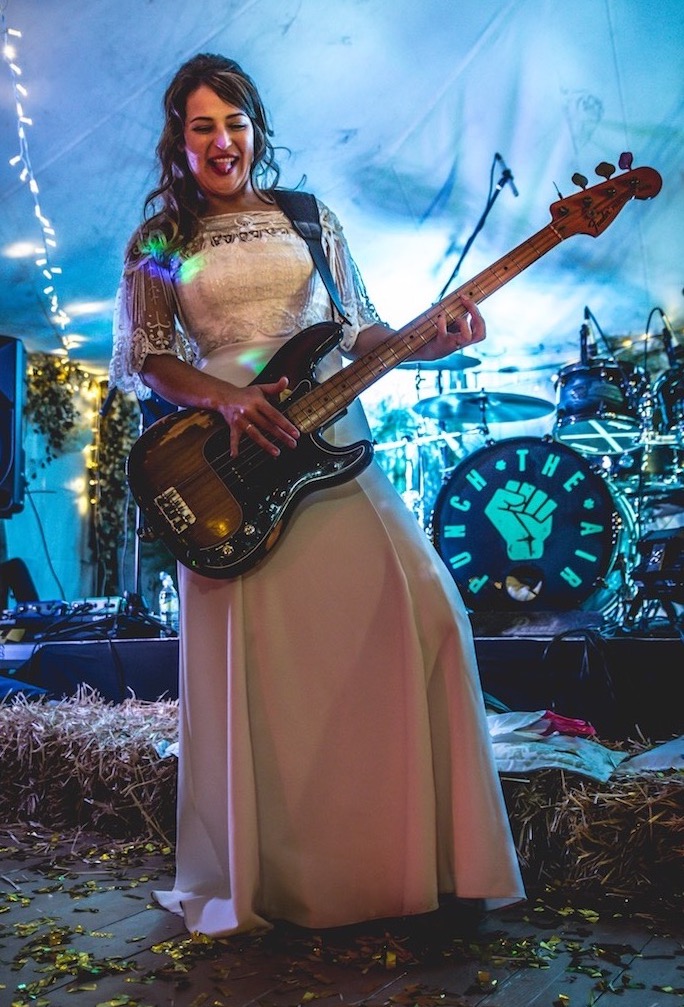 Indie Rock Band Videos.
We pride ourselves on producing professionally shot live videos and Vlogs. All our indie rock cover band videos contain 100% fully live audio and video. They are the exact sights and sounds of what you'll get when you book 'Punch The Air'. We don't add studio recorded audio over the top of studio shot videos. What you see is us 100% live performing in front of audiences in real party scenarios. We are the indie killers of the boring same-same wedding music you've no doubt heard many times before. A professional indie rock covers band who are high energy live performance specialists.
---
Latest Blog
We've just created the 'Mass First Dance'. What's that you may ask? Well some brides and grooms (And brides and brides or grooms and grooms) don't really like the idea of doing a first dance…read more
---
Emma & Edwards Wedding – August 2021
Live wedding video July 2021 – 'Shotgun'
Live wedding video August 2021 – First Dance – You've Got The Love
Future Wedding bookings
The year goes by so quickly for us a professional wedding band. It's never too early to book your 2021 wedding band or 2022 wedding band or even hire a 2023 live wedding band and beyond. Always remember to book your live wedding entertainment as soon as possible to avoid disappointment.
Indie Rock Wedding Testimonials and Reviews.
Check out the lovely things previous clients and guests have said about us on our reviews page or just simply watch the two video reviews below.
Book a Wedding Band all over the UK
Live Wedding band 'Punch The Air' are available to book all over the United Kingdom. We'll come to you no matter where you are or what size wedding you're planning. Hire a wedding band across the UK including Staffordshire, Warwickshire and Derbyshire. Also Leicestershire, Northamptonshire & Shropshire. In addition to Worcestershire, Nottinghamshire and the rest of the England, Wales, Scotland and Ireland.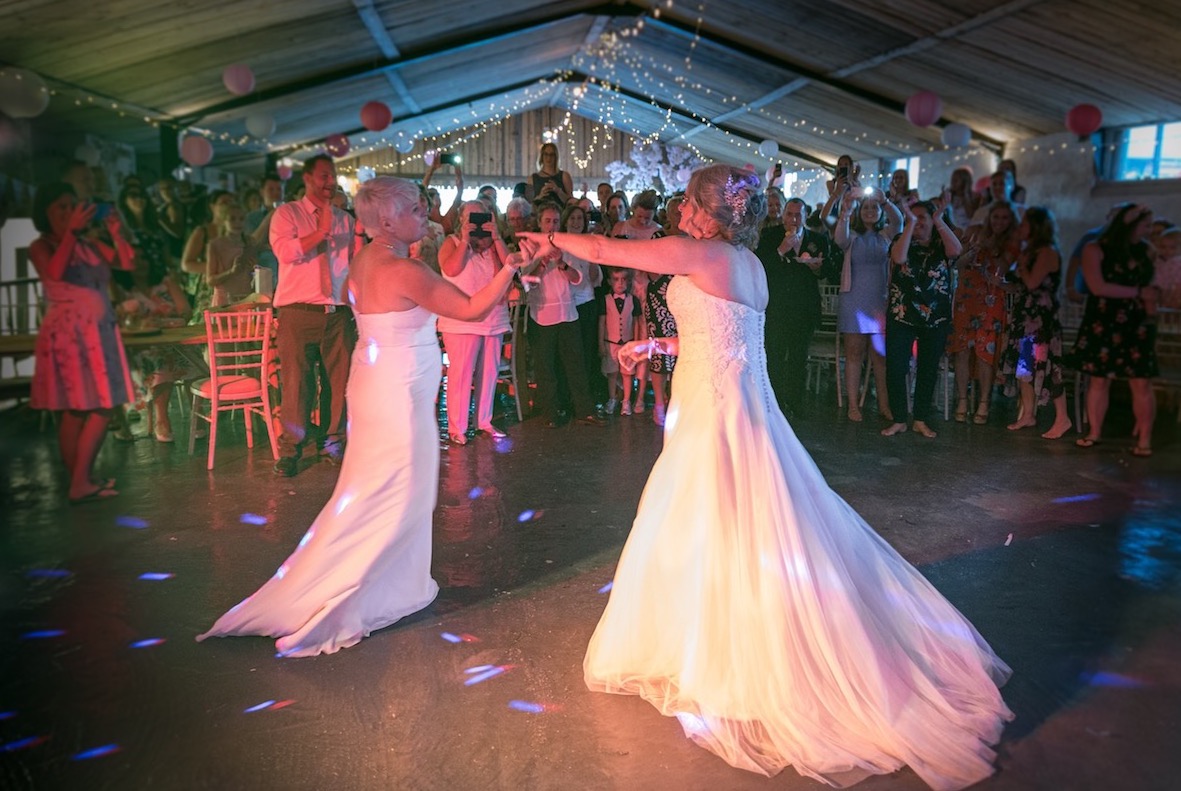 Find out more about our indie rock wedding band.
So if you haven't come here via a recommendation. Or from someone whose seen us previously. Similarly if you've not heard of us before then head on over straight away to our Punch The Air Indie Rock Party Band for hire page to find out more. Similarly see what we're up to on Facebook. As a result you'll quickly agree that we are the only indie band for your event.
---
Certainly do check out our party band blog in addition to our photos from many of our latest performances to therefore hear more about your Indie wedding band. In conclusion Contact Andrew at 'Punch The Air' to book a wedding function party band. Indie, Rock & Pop at its best.