Big Indie rock fan huh? You just love music by The Killers – Stereophonics – Oasis – Coldplay – Arctic Monkeys – Blink 182 – Feeder – Kings Of Leon…..This is what you want to hear from your Indie Rock Cover Band party right? Sure it is. Well you're in luck pal as this is exactly the music 'Punch The Air' have been performing live professionally since 2013. Contact indie rockers right now to check on price and availability for your event. We'd love to play a large or small part of your party.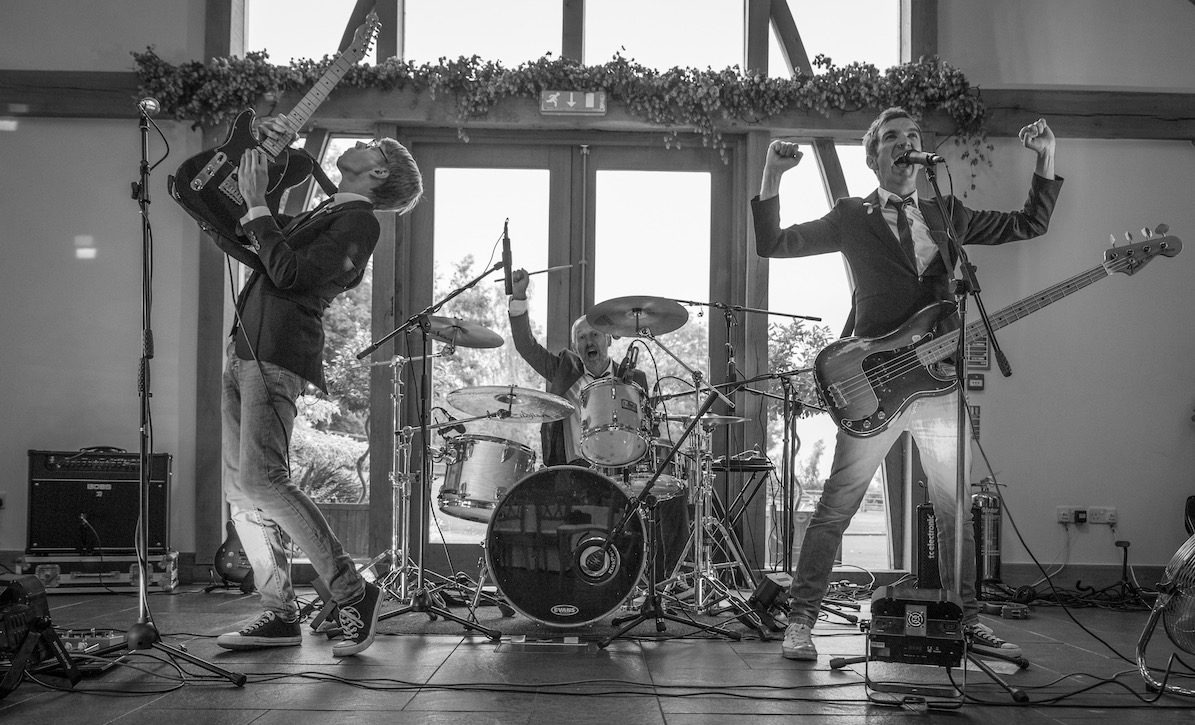 What other music can Indie Rock Cover Band 'Punch The Air' perform though?
How about we throw in a few chart classics too from Queen – George Ezra – Amy Winehouse – The Beatles just to sweeten the deal for the rest of your guests? You know it makes sense from your indie party band. We'll give you two live performances and all sound and lighting for your party. We'll even throw in iPad DJ services until midnight too. We are the indie killers of boring music. With over one hundred reviews under our belt you'll soon see why we are a top rated party band.
What type of event do you need to hire an Indie Rock Musicians for?
You can book an indie cover band 'Punch The Air' to handle all your live entertainment:
What area do you need to book an indie cover band for?
An Indie Rock Covers Band who actually care about producing quality live videos
As you will probably have noticed Indie Cover Band 'Punch The Air' spend a lot of time producing live photos and shooting live videos of our performances. We also shoot Vlog style videos of our experiences travelling throughout the country so we can prove to you on a very regular basis what we are up to. We also write regular Blogs advising you on anything new thats been occurring. Also new options we are able to provide you with such as wedding projector hire, late night photographer, custom logo projector gobos, late night DJ services and so much more. Come on, you know this is what you want from a professional function band.
With 'Punch The Air' you can book live entertainment for any type of event.
Contact or call 'Punch The Air' on 07794 659405.