On the look out for a Rutland Wedding Band? Need a fiery three piece guitar based Indie Wedding band for your wedding reception in Normanton, Oakham, Uppingham or Dodford? Then look no further than 'Punch The Air' for your live wedding entertainment. Watch our high energy wedding band vlogs, view our indie rock cover band images. Furthermore read our indie band blogs and watch live wedding party band videos. Contact to hire a wedding band in Rutland now.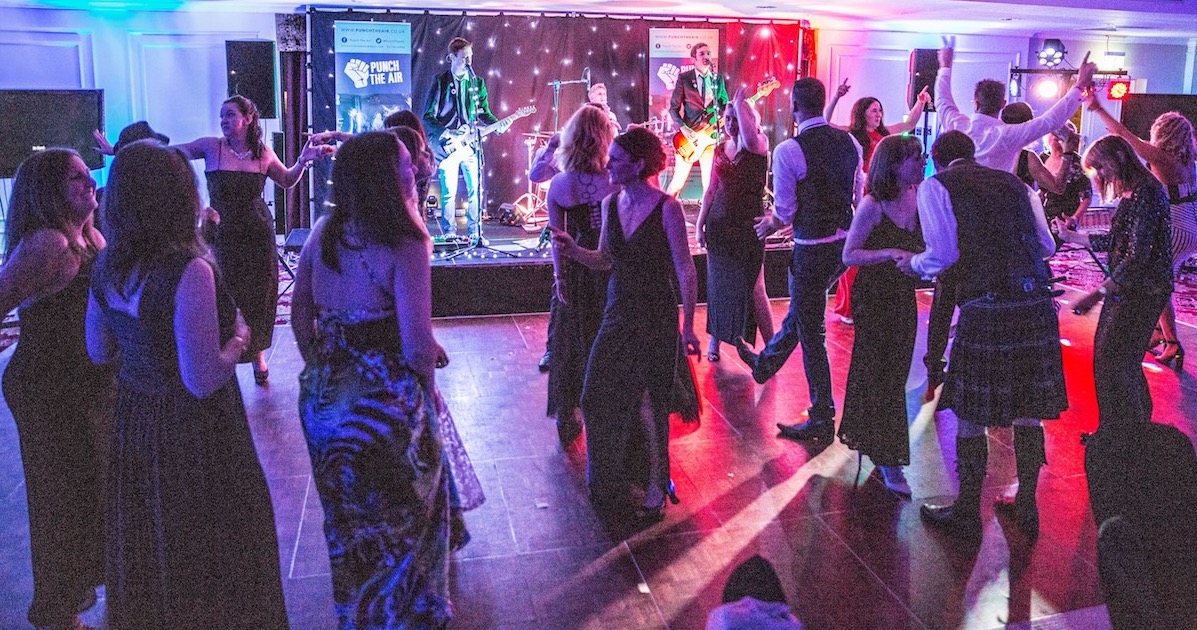 Book a Rutland Wedding Band in small little Rutland / Big Sounding Rutland Wedding group
Finally you've decided to book a wedding reception venue in the UK's smallest county. But this doesn't mean your wedding should be anything other than mah-oooh-sive. 'Punch The Air' will give you the exciting and party-tastic wedding reception band you've always dreamed of. We'll handle all of your live wedding entertainment the entire night and we'll also take care of all your DJ sets in-betewen too. So thats two live performance sets of Indie Rock classics from Arctic Monkeys, Coldplay, Oasis, Fountains Of Wayne, The Killers, Kings Of Leon, Fratellis, Stereophonics and more from our repertoire.
Combine that with classic chart pop hits from the 1950's through to modern day by artists like Walk The Moon, The Human League, George Ezra, Amy Winehouse and more. As a result you've got the best wedding party band this side of Leicestershire, that side of Lincolnshire, and the other side of Northamptonshire….So slap bang in the middle of Rutland in East Midlands. Hire a wedding function band for your Rutland wedding venue.
Some of our most popular Rutland wedding venues include
Greetham Valley, Oakham
Best Western Normanton Park Hotel, Oakham
Dodford Manor, Dodford
Normanton Church, Oakham
Barnsdale Hall Hotel, Oakham
Exton Park
Ladywood Estate, Braunston
Barnsdale Lodge
We supply everything you need for live wedding entertainment
We'll give you everything you need for your live wedding entertainment including all the bands backline gear (Guitars, amps, drums, mics) etc. Also PA system speakers, mixing desk, lighting for the stage and dancefloor. Finally you'll received iPad DJ wedding services too until midnight and throughout the night. Wants extras too like late night DJ services, an evening photographer? We've got many more optional extras for you to choose from.
Just simply contact live wedding band 'Punch The Air' and let us know where your Rutland wedding reception is taking place. Also advise what date you need Rutland live wedding entertainment.