Live Party Band Packages
'Punch The Air' have live party band packages to suit every type of event or budget you're planning. We have packages for a Wedding band, Birthday party band, Party band, Corporate events, Fundraising and Charity events, New Years Eve band, Christmas party band, University & College balls & proms. There's even party packages where the band can perform acoustic solo, acoustic duo or trio if you want something a little more subdued. Acoustic wedding band options are also perfect during the day time of your wedding reception or event before the band perform full on electric later on in the evening. Simply click the most suitable link relating to your wedding or party and you'll find out everything about Punch The Air's services. Contact to hire.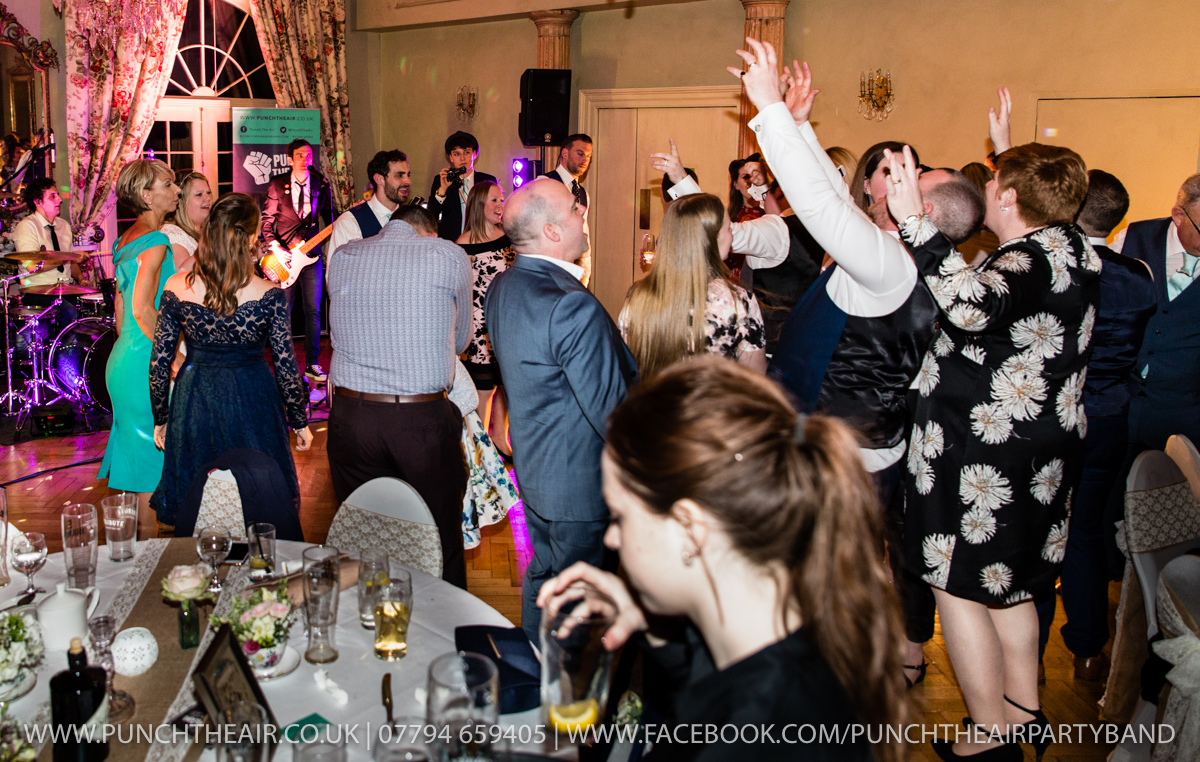 Choose from our live party band packages
'Punch The Air' are professional wedding musicians and specialise in weddings. We've performed live as a wedding band at hundreds of wedding receptions…read more
---
At the very core of what we are, essentially we are an indie rock party band. Big indie rock tunes by The Killers, Coldplay, Stereophonics, Kings Of Leon, Blink 182, Oasis, Wheatus and more…read more
---
You can also hire your favourite function band 'Punch The Air' with additional lead female vocals…read more
---
We love a good birthday party as our clients are always so much more chilled out than our wedding clients (But who wouldn't stress over the most expensive day in their lives eh?) Where is a 21st, 30th, 40th , 50th, 60th, 70th or anything inbetween…read more
---
It doesn't matter what type of party or what size party you're holding Punch The Air are the party band for you…read more
---
Company parties and corporate events we specialise in too. We've performed for some pretty huge and well known companies at some massive venues over the years we've been together…read more
---
We've performed at many fundraisers and charity events throughout the years helping raise large amounts of money for great causes such as Water Aid, Rotary, Teenage Cancer Trust and Scouts…read more
---
Growing up with a surname "Starkey" Andy guesses he was always destined to be a musician so he created the Andy Starkey acoustic solo package. As you can tell he's an acoustic guitarist/vocalist available to hire…read more
---
We have many different combinations for you if you'd like to book us as an acoustic wedding band. You can hire Punch The Air acoustically in the daytime as well as have us perform a full band electric set later on at your event…read more
---
'Punch The Air' also perform as a live band for cancer remission parties. If you've had some superb news recently, then why not throw a party to celebrate…read more
---
Hire a New Years Eve Band for your 2022 / 2023 party. Do yant a band that plays something for everyone? Do you need to book a band that can put on a brilliant live show…read more
---
If you're looking for a University College Ball Band with a hight energy live experience featuring big indie rock numbers like All The Small Things, Sex On Fire, Yellow, Mr Brightside, Don't Look Back In Anger…read more
---
Why not celebrate Christmas this year with a Festive Party band and let 'Punch The Air' provide you with live music for your Christmas works do or corporate event…read more
---
'Punch The Air' have performed as an Indie Rock Festival Band since our birth in 2013. We've done large scale festivals on huge stages…read more
---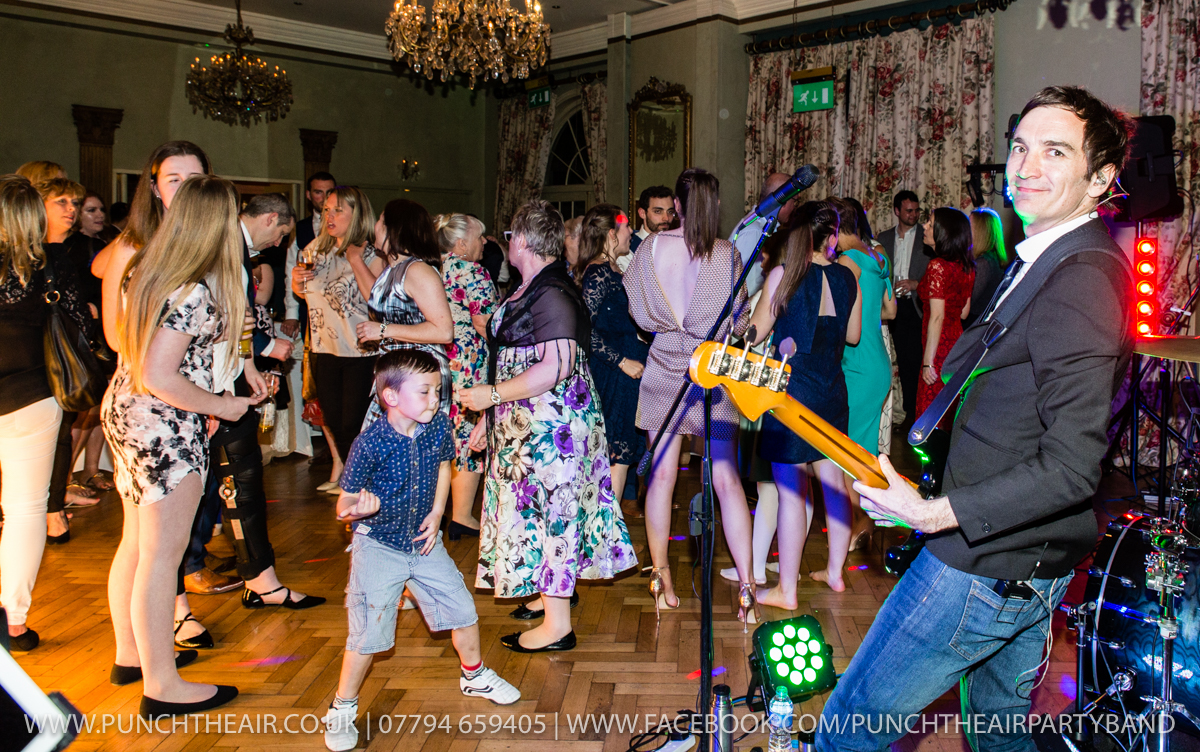 Are we missing a live party band package you want to hire us for?
If you're having ANY type of party and want live entertainment then we've got a party package for you. You can be assured you'll hear the most well known pop tunes performed expertly by professional musicians. Unlike a lot of bands out there you'll see us actually enjoying ourselves on stage and not just going through the motions. We smile back at you because we can see how much you're enjoying yourselves during our performances. You can check out so many wonderful and 100% honest reviews on our reviews page that we've received since our formation in 2013. These have clickable links so can't be faked. And you'll soon see why we score 5 out of 5 stars when you read them. Watch our videos and see why we are a top rated rated party band.
Head on over to the contact page to get in touch and advise us of the type of live party band package you require. Or email punchtheairband@gmail.com or call UK 07794 659405