Indie rock cover band 'Punch The Air' have finally surpassed one hundred 5 Star Positive reviews on Facebook making us a top rated party band. This is quite a monumental occasion for us being the private party band that we are. Contact our professional cover band now to check on price and availability to hire a live band.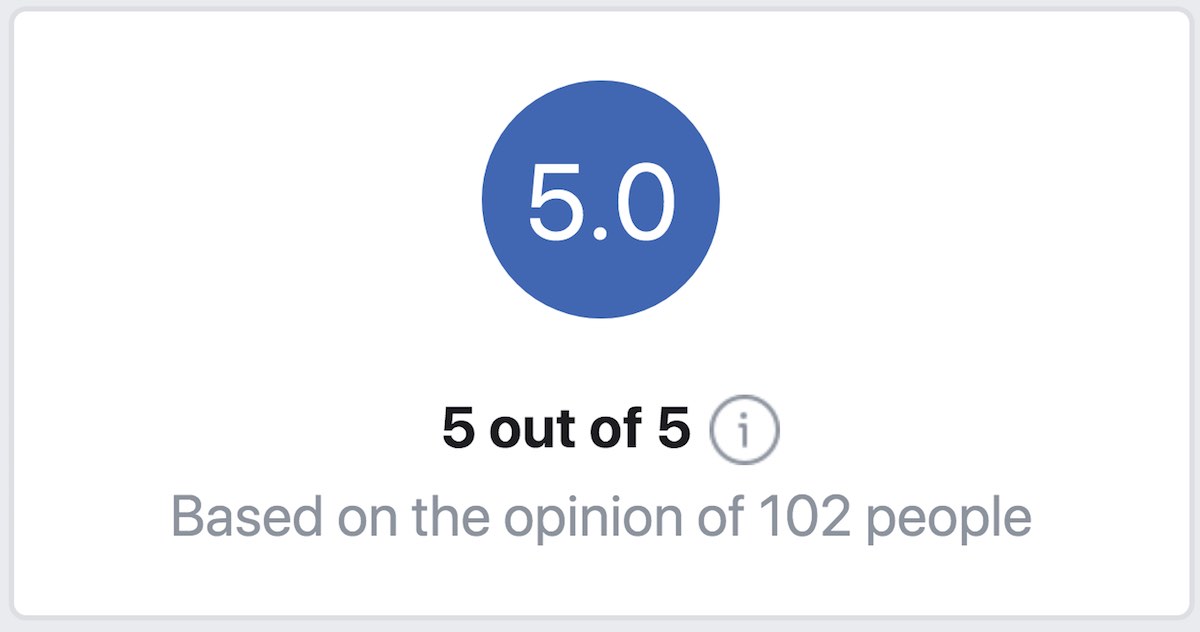 As you are probably aware we are only able to perform a very small number of dates each year publicly. As all of our time is taken up with being a wedding band and private parties. Therefore we don't get the weekly multiple 5 star reviews off punters from each gig that a "Pub band" might get.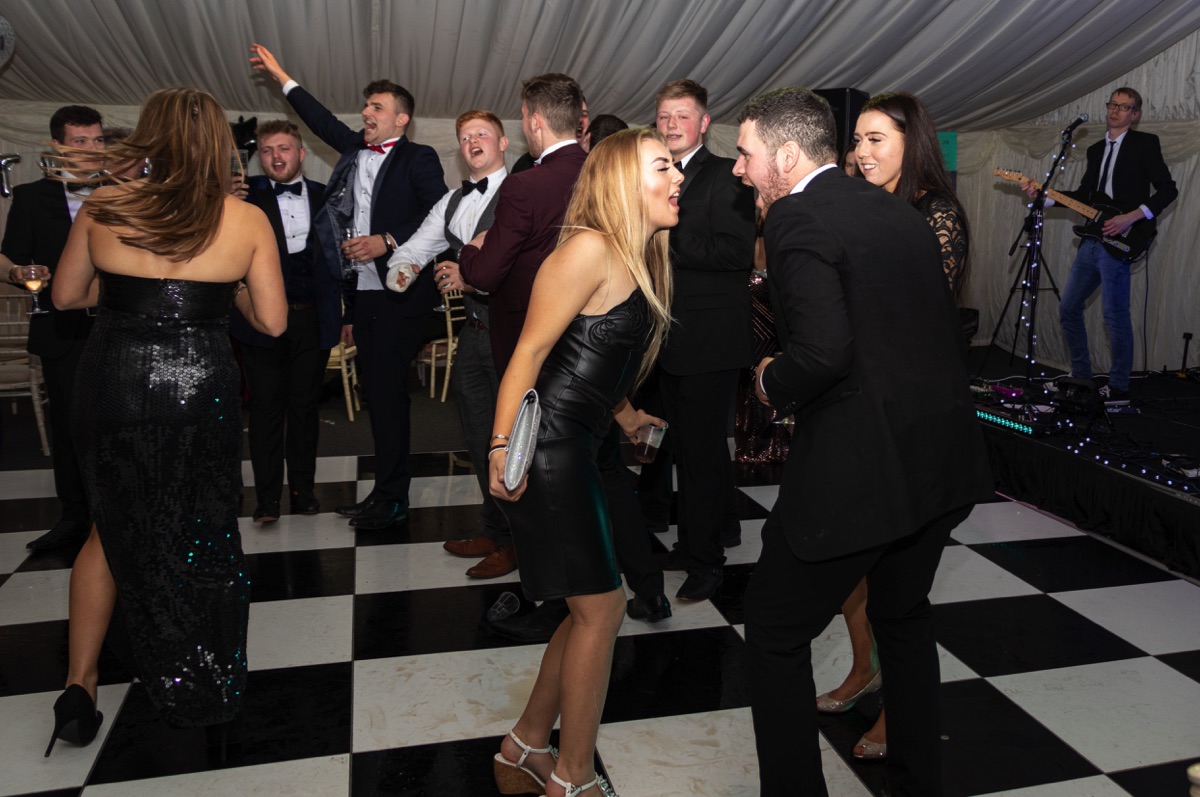 Folks like you make us a top rated party band.
Most of our reviews come from private clients who have booked a wedding band, hired a corporate events band, booked a party band and have booked us privately. All of them tell us at the end of their live event how we are the best rated party band they've ever seen. Also what great a night they have had with us as their live entertainment. But we totally understand that reviews are the last thing on anyones mind the days/weeks after. We don't like to overly badger clients for reviews. So most of our testimonials come in organically. We like to think that says a lot for the band and how guests still remember us many months later.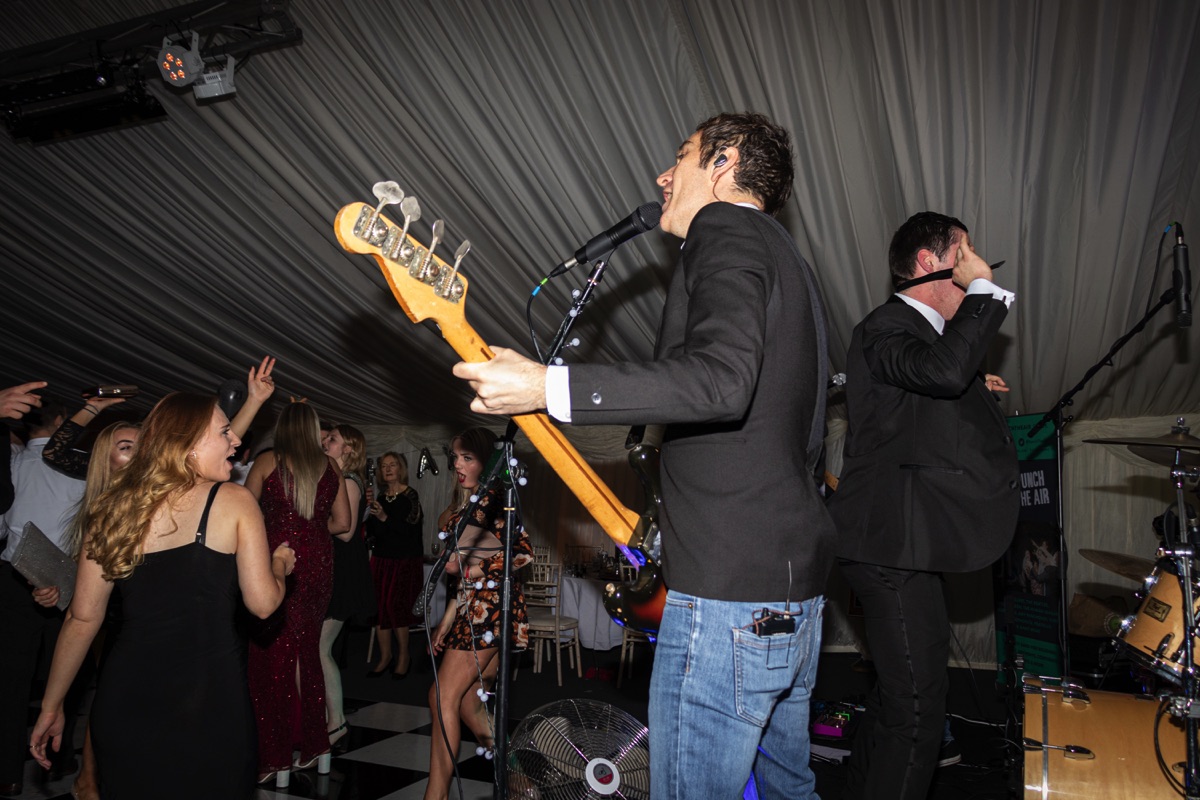 Proving our best rated party band credentials and what they mean to us.
We can 100% prove our fantastic feedback record to you by you viewing our Facebook review page. There you can read every single lovely comment everyone has ever said about us. There is not one single bad word or comment on the page. Clients mention how great our performances were and how fantastic the music was. But what we are most proud of is when people also mention what nice guys we are off stage too. How we help them organise and schedule their party to make the most out of the event. Then how we get stuck in once we arrive and just get on with the job at hand. We also help out trying to problem solve their issues . Also you can book a charity band and have us help you raise money for your good cause.
Contact 'Punch The Air' indie covers band to check on availability and price for your event and hire us as your live entertainment.