What is a cover band exactly? That's a pretty good question. A cover band (Or covers band – Plural) is a group of musicians that perform live music by other artists. A covers live band will NOT perform songs written by themselves. Said band will perform music of a specific genre (in our case Indie Rock) or from a specific decade. A cover band will not generally dress up to look like the bands they are aping. ('Punch The Air' will perform for you in our own smart uniform though). This is different to a tribute band who will generally perform live music by one specific artist and dress up to look like the band too. Another name for our type of band is a function band, wedding band or party band.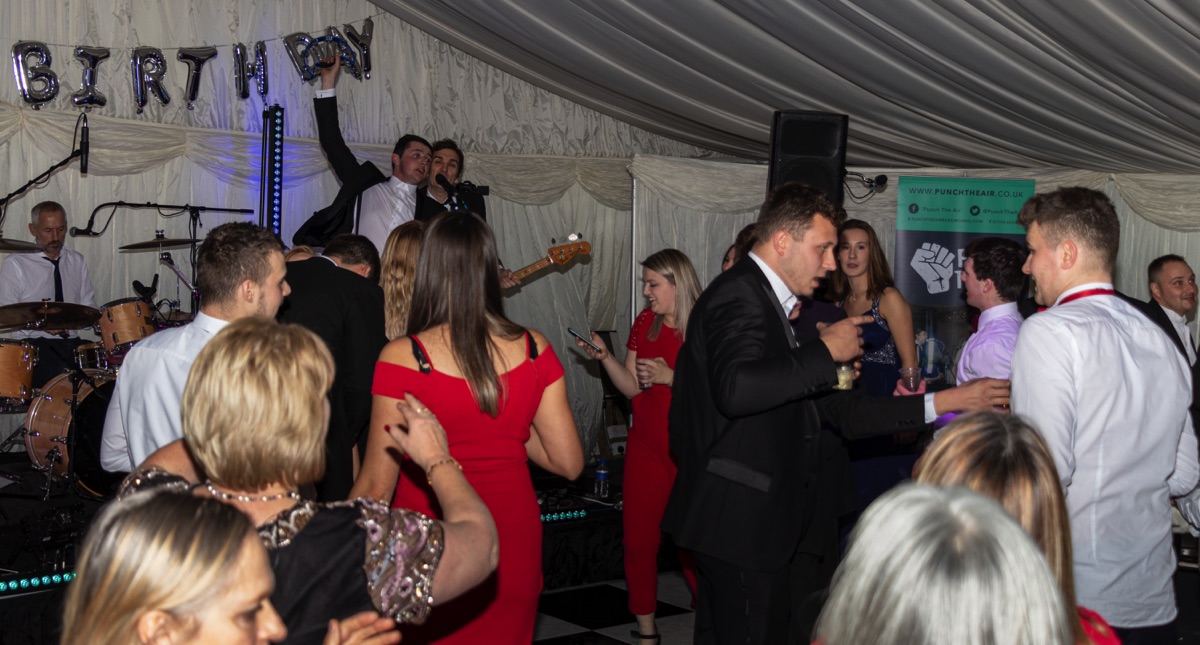 Booking a cover band for a party
Why do you need to book a cover band for your party then? If you're looking to host a party with live music then a covers live band will be ideal for you. A cover party band will perform well known songs all your guests will know and love already. They won't perform anything too obscure and as stated will not play any of their own material. 'Punch The Air' cover party band are first and foremost an indie rock cover band. We set up in 2013 and have amassed a huge number of live performances and subsequently live videos over the years.
If you are looking to book a band for a wedding, birthday party, corporate event, festival, party or charity event then we'll be perfect for you. We'll perform huge live hits by artists like The Killers, Blink 182, Stereophonics, Kings Of Leon, Oasis, Blur and other indie rock songs. BUT we also perform songs by massive pop chart bands and musicians too. Very well known artists like Queen, George Ezra, Elvis, The Beatles and more. This way we can keep all of your guests (Even those who SAY they're not into indie rock) merrily dancing away to our live performances.
What you'll get from our function band.
Included in our fee's are all sound and lighting equipment as we are a fully self contained band. You'll get two live performances of high energy live music. Also we'll give you free iPad DJ services when we're not performing live. This will make sure all your guests dance the entire night away. With hundreds of previous happy clients you can very well understand why we are a top rated rated party band.
Have professional musicians 'Punch The Air' provide you with live entertainment at your event. Contact to check on price and availability.