The term festival band is quite the generic pairing of words that don't actually mean one thing specifically. It could mean ANY band of ANY genre that performs live on a stage to ANY numbers of an audience. But to us it means something a lot different. By FESTIVAL BAND we mean a band that can whip a very large crowd up into a screaming frenzy. A band that play the right type of music for the masses attending. Huge singalong hits by classic chart pop music by artists who have stood the tests of time. Big chanty chorus's and loud stomping tunes. Plus tonnes of audience participation. This is exactly what it's like when you hire a festival band 'Punch The Air'.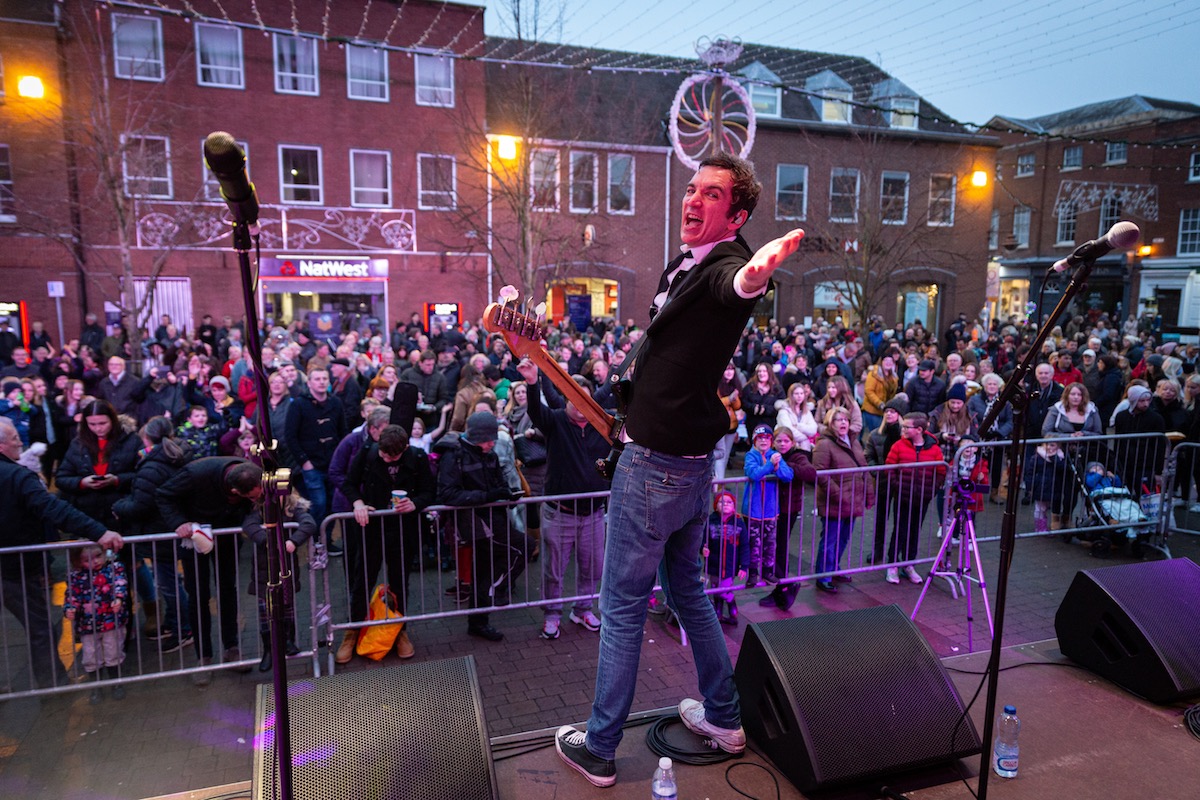 Book a festival band
Our festival band started way back in 2013 and have continually upped the game of what you should expect from a professional band. We love performing at festivals and know how to handle audiences of any size small of large. We'll play big singalong songs by artists like The Beatles, Amy Winehouse, Blink 182, Oasis and more. We'll perform something for absolutely everyone there including a great array of indie rock cover band music. All punters will know every single song we'll play live. During our on stage performances we'll sometimes stop playing completely and get the whole crowd to sing the song back to us. We really can control the audience this well. Also we'll make sure we get lots of photos and video to share with you.
Outdoor or indoors.
It doesn't matter whether you're planning an indoor festival or an outdoor festival. We're the ideal function band for your event. Sound checking at festival performances is not a problem for us. All we need is to line check instruments just before our stage time. We just need to make sure we can hear our guitars, drums and vocals well enough. Then we'll then be off playing live in a matter of minutes. This can help to keep the live music running nearly continuously without any breaks or down time. If you need us to fully sound check prior to guests arriving then thats not an issue either. Contact to hire a live band for a carnival, gala, fete or fair.