If you've been searching through lots of wedding bands looking to hire musicians for a wedding reception then you are most certainly finally in exactly the right place. Established in 2013 'Punch The Air' professional live function band have the uptempo high energy show you've been searching for. We'll give you two live performances of indie rock classics (Coldplay, Oasis, Killers, Kings Of Leaon) and chart pop tunes coupled with a massive crowd pleasing show you'll never forget. Crowd surfing, feet stomping and going totally insane is what you and all your guests will get up to when you hire a live party band. Contact to check on price and availability to hire wedding bands in the UK.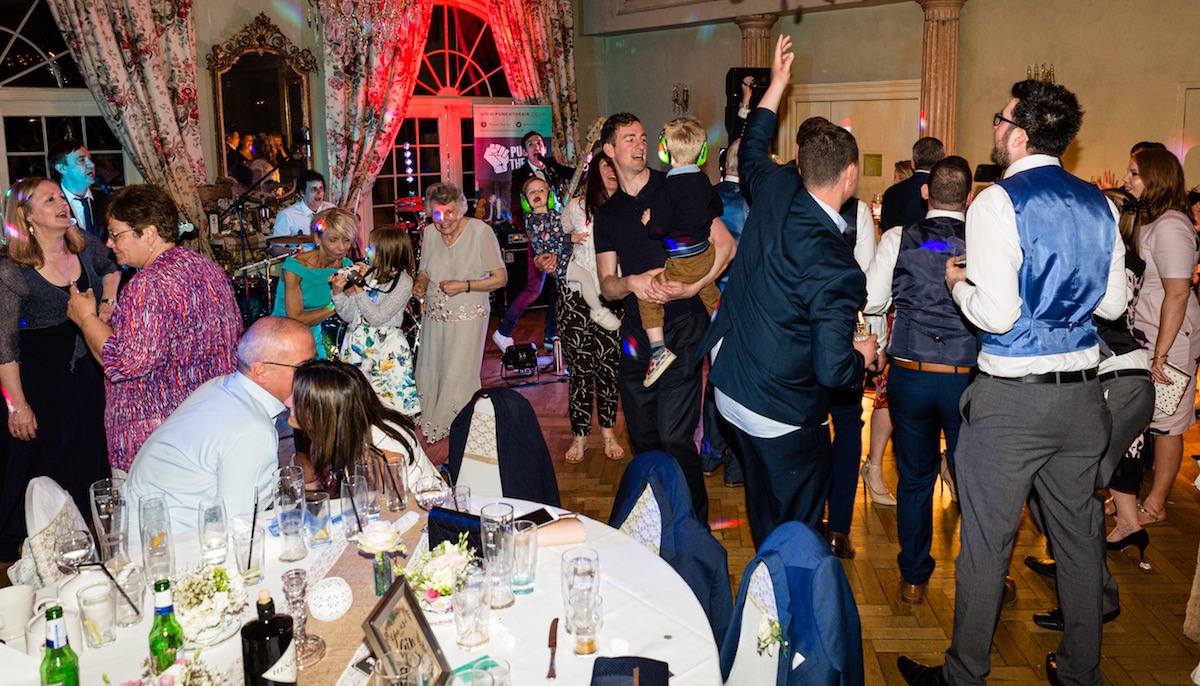 Hire wedding bands for your evening reception.
When you book a live wedding band for an evening reception 'Punch The Air' will handle all of your live entertainment and so much more too. As well as two live performances tailor made to your requirements we'll also provide DJ services throughout the evening too. This will save you lots of money (That you can then spend elsewhere). As you won't need to hire in a separate DJ and all of his sound equipment. Which incidentally will also take up more room on the dance-floor of your chosen wedding venue. 'Punch The Air' are a completely self contained party band coming supplied with our state of the art digital sound system and lighting rigs. Our wedding function band will light the stage area AND dance-floor too. Again you wont need to hire extra equipment when you hire our professional live wedding band. With over 100 five star positive reviews you can be assured we're the party band for your wedding reception.
Hire live musicians throughout the UK
It doesn't matter where you're based in the UK, we'll bring the live music to you. Massive hits from The Killers, Blink 182, Oasis and Kings Of Leon. Also huge hits from Stereophonics, Blur, Reef and The Cure. Couple that together with artists like Queen, The Beatles, Elvis, Van Morrison and The Undertones and thats one heck of fun evening for everyone. We're the wedding reception band you've always dreamed of booking. Nothing is too much hassle for us on your special day. We'll always chip in and try to help keep your party running as smoothly as possible. Book a live wedding band in Staffordshire, Derbyshire, Leicestershire and book a wedding band in Shropshire. Also hire a live party band in Northants, Nottinghamshire, Lancashire, West Midlands & East Midlands.