Fundraising Charity Band
Professional function band 'Punch The Air' have performed at many fundraisers and charity events throughout the years since we formed in 2013. We've helped raise large amounts of money for great causes such as Water Aid, Rotary, Teenage Cancer Trust and Scouts. Together we've helped change peoples lives and supported improvements to the community and world environment. As a fundraising charity band we've helped schools raise money for new gym & musical equipment and hospitals raise money for expensive new machines. Contact 'Punch The Air' to check on price and availability as soon as possible to hire a charity band an event.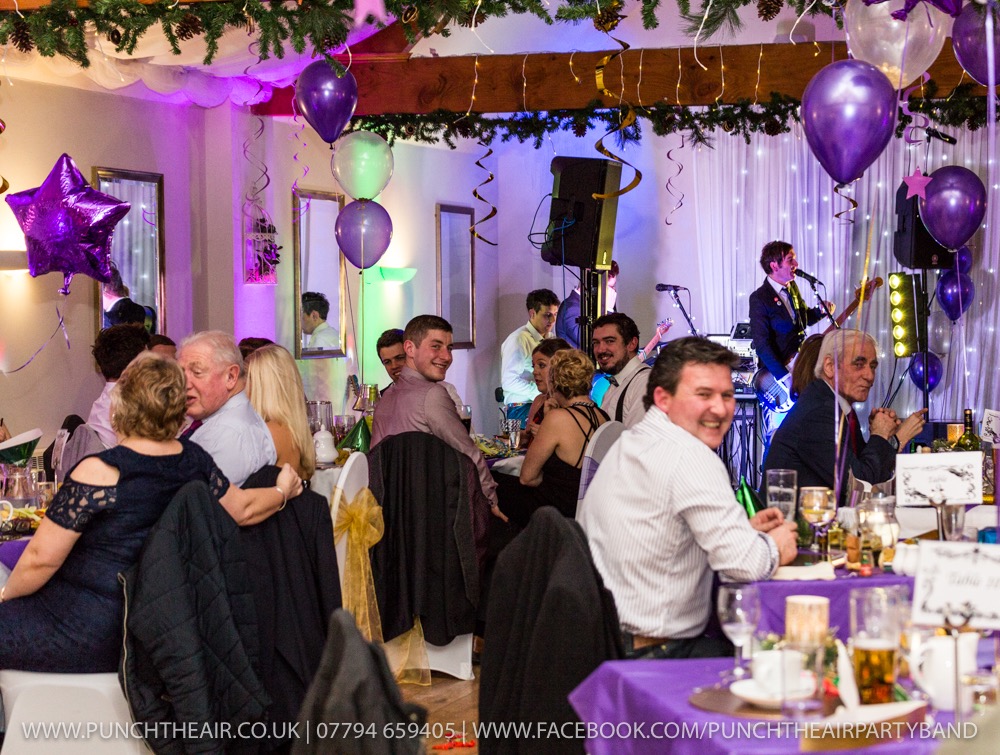 Pricing – Charity discounts
We reserve up to 3 dates a year that we can offer a 10% discount off our usual price for charity and fundraising events. Depending on where and when your event is taking place and what time we need to arrive can affect the fee we charge. Being a very busy professional party band it's also possible that we may have already filled our discounted dates for this and even next year. But do please still get in touch with us on the contact form below as we can still offer you a very competitive price. We can literally perform anywhere, as can be seen from the below video where we were performing live on the back of a moving lorry for charity. How many other live bands can say they've done that eh?
Helping you keep your costs down – Price start from £999
'Punch The Air' are a completely self contained fundraiser & charity band. Included in our fee we will provide a state of the art PA system and lighting, DJ services in-between and after we finish our live performances. Our prices start from £999 within and counties nearby to Staffordshire. You can even use our PA system and microphones at no extra charge for your speeches, presentations and raffles after we have finished setting up. We want to help you raise as much money as possible and keep your expenses down.
Note: If you are holding your event in a large scale venue such as a town hall, civic hall or similar then additional fees will be incurred for hiring in extra PA, lighting, sound engineer and a separate DJ. You can of course arrange all this yourself if you wish. Please mention the size of your event and venue when booking.

Whats included when you book 'Punch The Air' as your fundraising charity band?
Massive singalong/dancealong party hits from the last 60 years by:
60s – Beatles, Van Morrison, Monkees.
70s – Queen, Lynyrd Skynyrd, Undertones.
80s – Human League, Rick Astley, Beastie Boys.
90s – Oasis, Blur, Ocean Colour Scene.
00s (And onwards) – George Ezra, Kings Of Leon, Amy Winehouse, Killers.
Full repertoire
Two live upbeat performances (Plus encores). (Or one long performance)
Professional, 'Hard Copy' Contract
A professional experience from your initial contact right through to when your event ends.
State of the art high end PA system, sound desk and lighting rig.*
DJ services before, in-betweeen and after live performances so your guests can continue to dance the night away.**
Public liability insurance and PAT certification.
A very competitive price that you'll find hard to beat.
* Under some circumstances events booked at large venues may require an additional fee paying for a larger PA system and lighting to be installed. We can either quote you for this or you can book it separately yourself.
** For smaller fundraising events
What sort of music will 'Punch The Air' perform as your fundraising charity band?
You'll have lots of different aged guests at your fundraiser and all of them will have different tastes in music. 'Punch The Air' believe that all your guests should be able to enjoy themselves all night long which is why we perform as an indie rock cover band & "Something for everyone" styled live sets. We'll play a fantastic range of very well known music from present day all the back to the 1950s in a pop/rock style by bands like George Ezra, The Killers, Queen, Amy Winehouse, The Beatles and Oasis. We don't play anything too obscure, too loud or too heavy so everyone can enjoy our performances. View our full repertoire.
Great ways to increase donations for your charity event:
Donations for your event can be raised many ways including ticket prices, raffles, games, auctions and sponsorship. As a part of our package we will help you sell and draw raffle tickets throughout the night, encourage guests to take part in games & auctions and plug your sponsors over the PA system. Our aim is to help keep your guests happily participating and donating during your event. We want everyone to have smiles on their faces the entire time we're with you. Happy punters equal generous punters.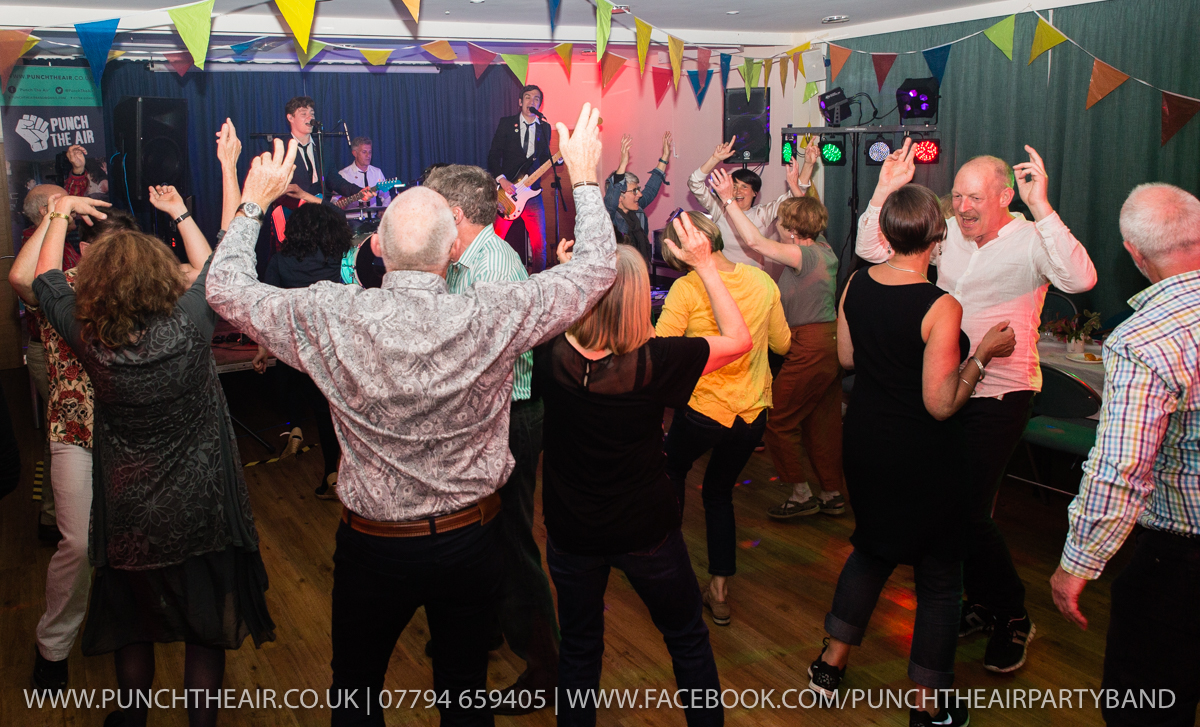 Additional chargeable services we can offer you as your fundraising charity band:
Reviews and Testimonials
You can read many wonderful Testimonials from previous fundraising events that we have performed at here.
Fundraising Charity Band Contact Form
Are you having problems with the above form? If so email punchtheairband@gmail.com or call UK 07794 659405.
---
If you have any questions then you can pop on over to our Frequently Asked Questions page or email punchtheairband@gmail.com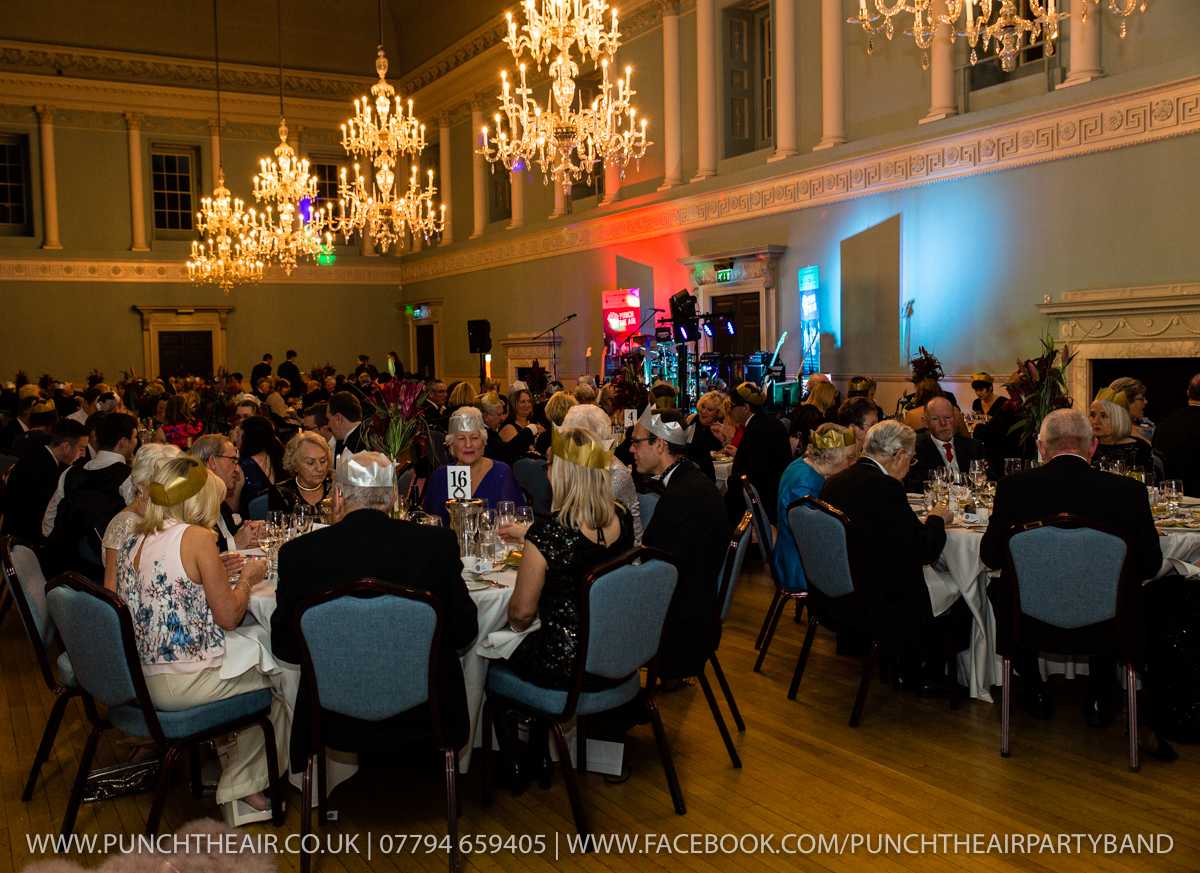 'Punch The Air' – Your Fundraising Charity Band