Wedding Band Public Performances
'Punch The Air' firmly believe that even a professional party band should reserve a few dates a year for wedding band public performances. About four times a year you will have the opportunity to catch us live at a nice swanky bar or restaurant. These dates always have free entry and its a great opportunity to see what were like live if you can't already tell from our live videos here.
We believe that bands who state they "Don't play any public events" are clearly not comfortable having potential clients see them perform live before booking, fearing that they wont be as good as their studio produced videos.
Any public performances we have will be listed below, generally with links to Facebook events so you can easily add them to your social calendar. You can also check out our Facebook page to see if we have any other upcoming dates you can attend.
Next wedding band public performances
Update: 17th September 2019: Due to it still being the height of wedding season right now we currently have no spare dates for public performances.

Would you like Punch The Air to perform at your bar or restaurant?
We only have a limited number of dates a year that we can perform at public venues. We'd still love to hear from you though and will do our best to fit you in. We come fully self contained with a state of the art PA system and lighting. For an assisted quicker set up we usually bring our electronic drum kit with us. This takes up less room and helps us keep volume levels to your requirements. Any questions contact or email punchtheairband@gmail.com or call UK 07794 659405.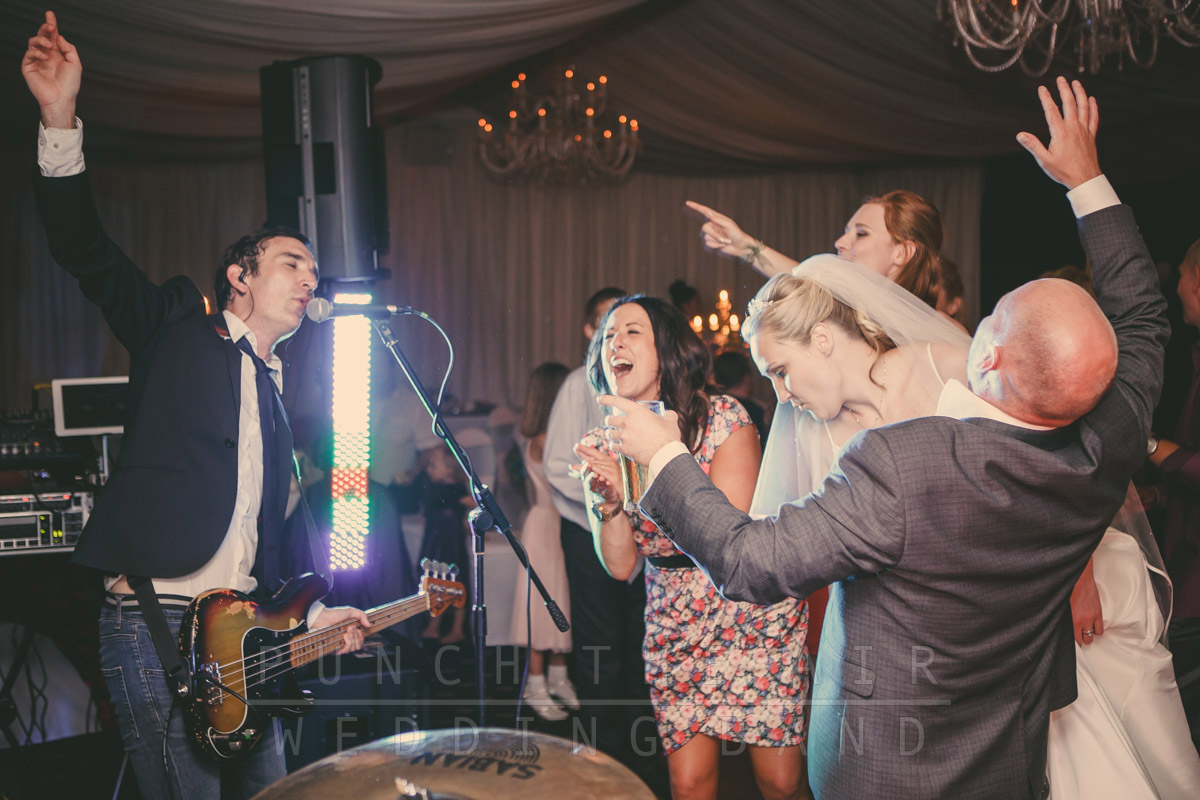 Wedding Band Public Performances for 'Punch The Air'