Big new alert. You can now book indie rock party band 'Punch The Air' party band with female vocals. We've teamed up with a very good friend of ours Nina who has a massive wealth of experience performing live at parties, weddings, corporate events, festivals and more. Nina brings with her both rock and classic pop vocals with her massive vocal range and huge repertoire. Nina currently works with 21st Century ABBA performing as Agneta Fältskog. Also The Tarantinos (Performing music from Quentin Tarantino movies such as Pulp Fiction, Reservoir Dogs, Kill Bill and more). She knows how to put on an amazing show either singing female lead vocals with the band or in harmony together with male lead singer Andy in our covers band. So we can now offer you a party band with mixed vocals.
Book 'Punch The Air' party band with female vocals.
You can book a party band with female vocals increasing the size of indie cover band 'Punch The Air' from a three piece to a four piece party band. This function band is a brilliant option for you as it enables us to perform more female lead vocalist songs. It also give bass player Andy a chance to come off the microphone a little more so he can spend more time whipping your guests up into a frenzy.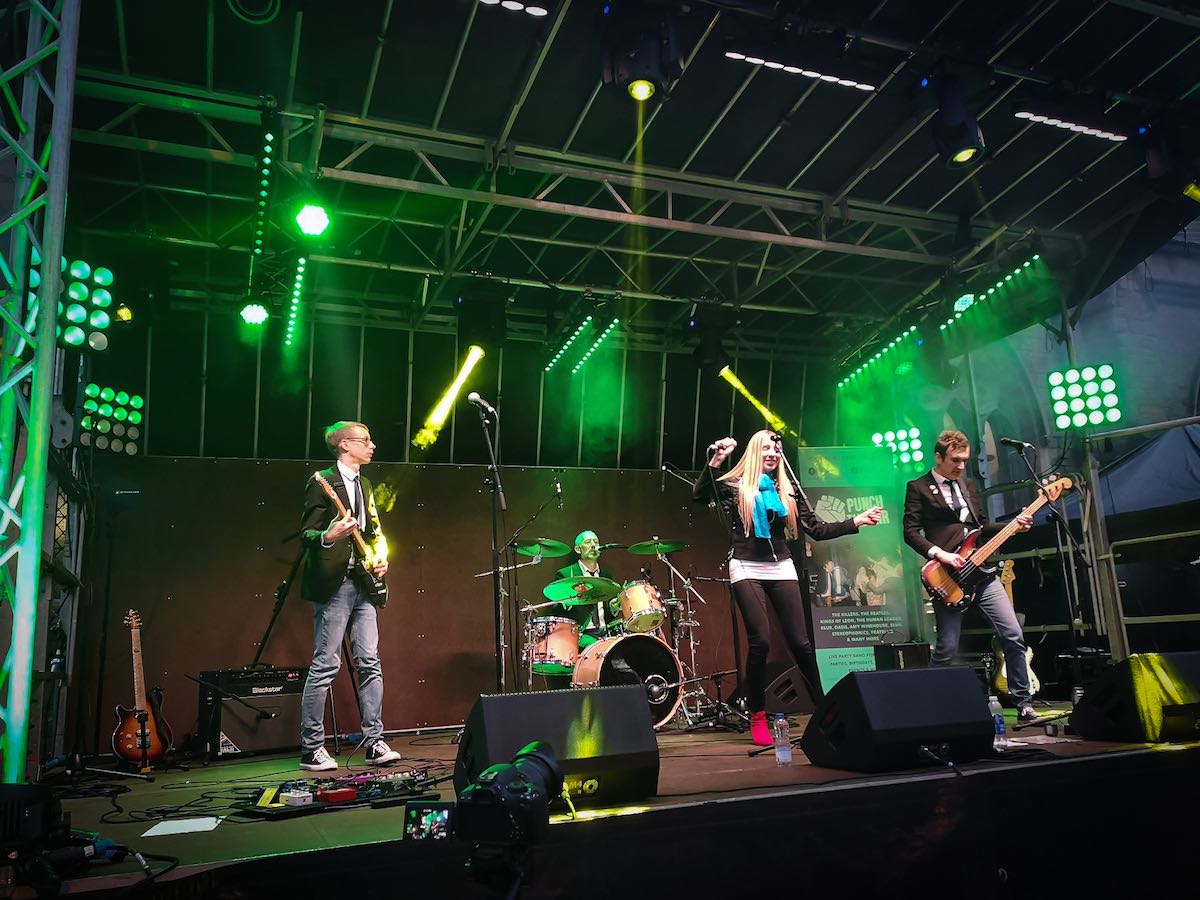 When you add Nina to our line up you can expect amazing female lead vocal songs by artists like Amy Winehouse, Pink, Alanis Morissette, Avril Lavigne, Florence + The Machine, Joan Jett, Tiffany. As well as great male and female lead vocal songs by artists like The Human League and more.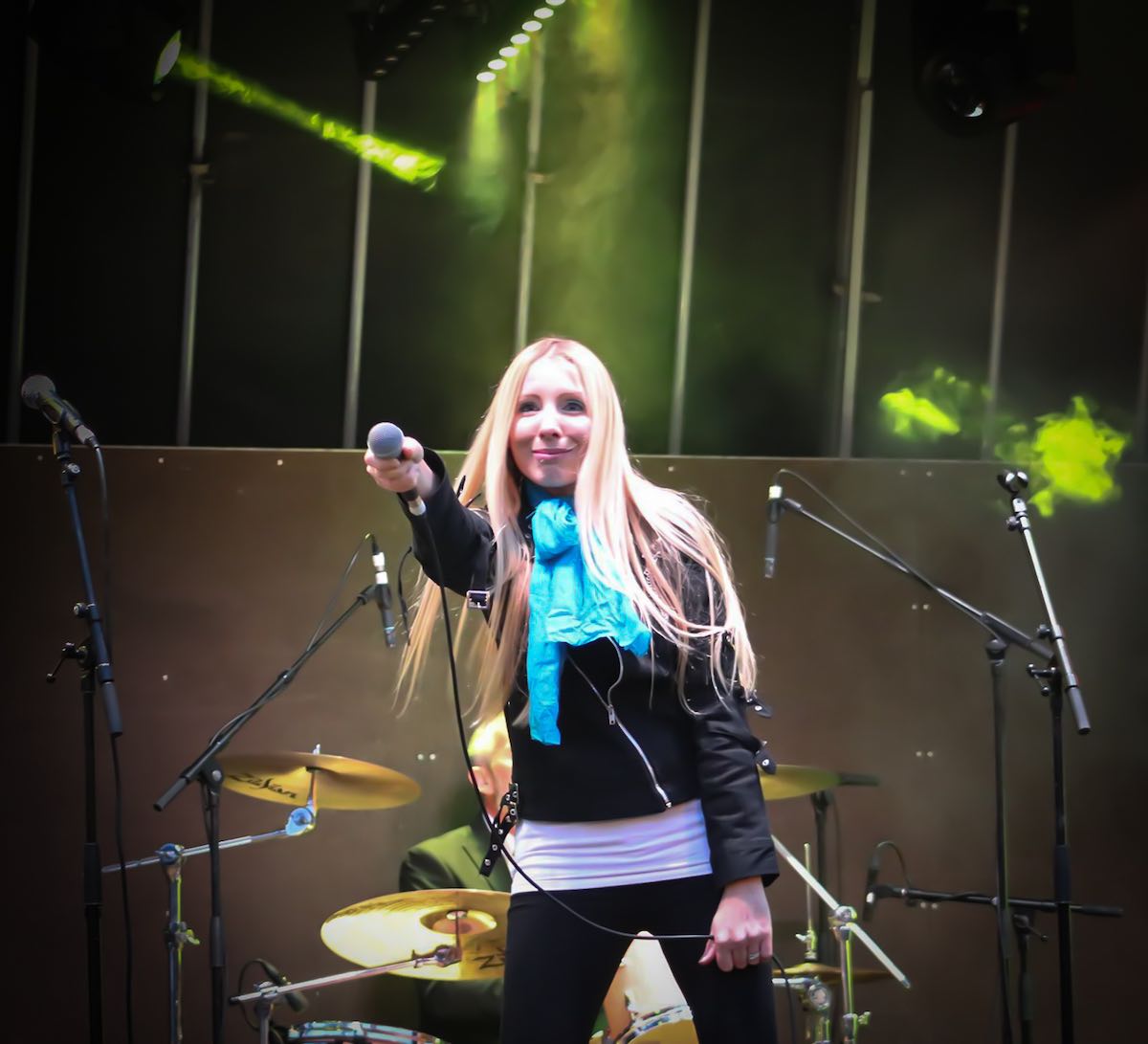 Expect to hear us mix it up every so slightly too from our normal indie rock repertoire with music from modern day pop and rock and old classic pop tunes too.
Contact our live function band now.
Its couldn't be easier to book wedding entertainment band 'Punch The Air' party band with an extra female vocalist for a wedding band, birthday party band, festival band, party band, corporate event band or any event that live music is required at. Just fill in the below contact form or email punchtheairband@gmail.com or you can call or text on UK 07794 659405.
Find out more by visiting Male and female vocals party band.