You don't even need to ask….Yes, we do perform Mr Brightside by The Killers. It's our most requested indie song. We'll also play When You Were Young live for you too. 'Punch The Air' are the type of indie killers band who destroy every other indie rock cover band out there with our killer repertoire. Our three piece guitar based indie band perform all over the country every single weekend of the year, even week days too. Massive indie rock anthems by Oasis, Coldplay, Feeder, Arctic Monkeys, Foo Fighters, The Fratellis, Stereophonics, Blink 182, Muse and more. Contact to check on price and availability to hire The Indie Killers.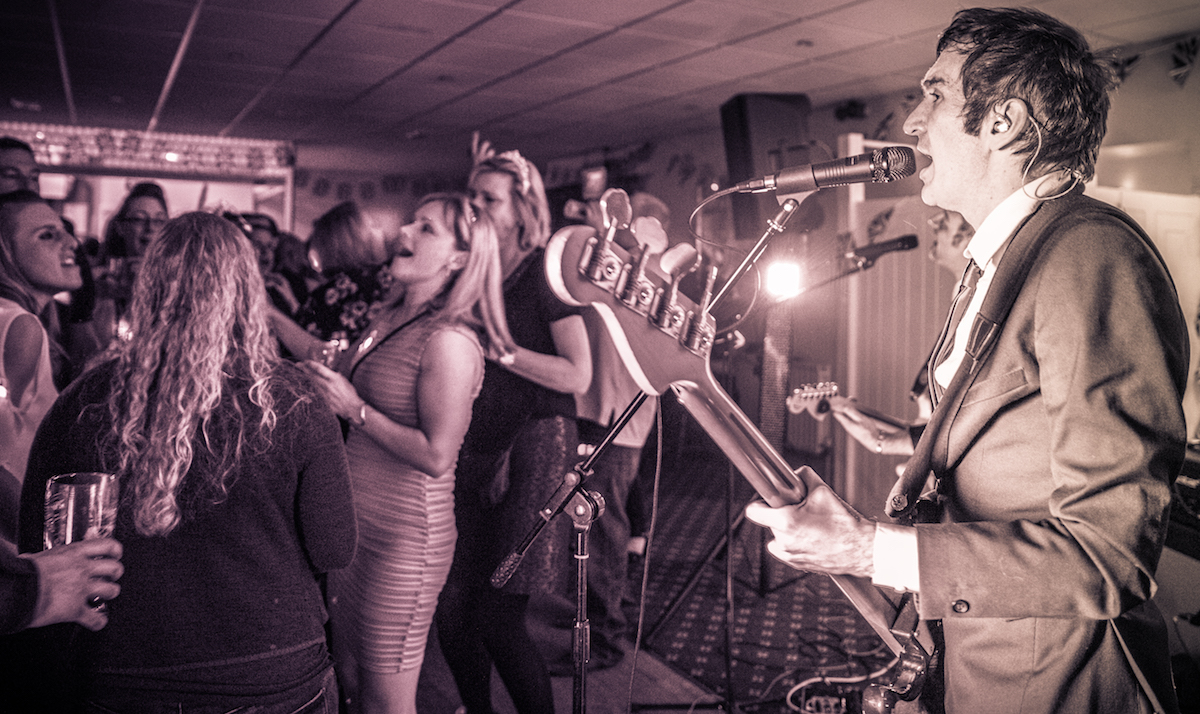 Book The Indie Killers of boring live wedding music.
Trust in a professional indie rock covers party band who have a proven history together performing high energy shows. Our Indie rock function band have been together since 2013 and we've played and seen it all. We've performed as a festival band to over 4000 festival goers, university party band to 3000 students, corporate events band to 1000 guests and as a wedding band at both massive and tiny wedding receptions. Watch our LIVE videos and you'll soon see why everyone is making a hot fuss about us. We can perform tailored live entertainment for your event and we're able to read the room an adjust our set list on the fly. As we're not part of an agency you'll save over 20% when you book a Surrey wedding band with us.
Mr Bightside by The Killers performed live.
We'll perform all the indie killers anthems at your party that'll make everyone really let loose and go crazy.
You love indie rock music, its been a part of your whole life. You love 6Music, XFM, Radio X and more. Also you used to read the NME and the Melody Maker front to back and could do most of the crossword. Heck, you maybe even started an indie band back in 6th form or at college. You played some jingle jangle indie rock guitar and then shelved it because other things were more important in your life at the time.
Well, we carried on playing, got better and better and years later we formed our indie rock covers band 'Punch The Air'. We'll play all the classic indie rock anthems you love like 'Don't Look Back In Anger' & 'Wonderwall' by Oasis. Also 'Parklife by Blur. Then our function band will add in some more modern indie rock like 'I Bet You Look Good On The Dancefloor' by Arctic Monkeys. Then 'Sex On Fire' by Kings Of Leon and Yellow by Coldplay. Also 'All The Small Things' by Blink 182, 'Chelsea Dagger' by The Fratellis and more. Our the indie killers blinders will make you sing your head off all over again. You'll smile like you mean it while you're on the dancefloor.
Feel alive network ing with us to make your event go as smooth as possible. Book a top rated party with over 100 reviews band and hire a Surrey function band.
A Killers Indie Rock Cover band for any type of event
Always providing entertainment nation wide, so whether you need to book an indie rock birthday party band or book an indie rock wedding band we've got the indie killerz tunes for you. If you're tired of the same old band you've seen a million times before then book a corporate event live band. Similarly hire a university event band. Visit Facebook to see all the amazing reviews we've had over the years from previous happy clients. You won't know the day and age by the time you're finished with us rocking your party.
Warble along to our live music entertainment. We'll perform high-energy indie killers tribute band rock anthemic singalong tunes that matter in your life. We're a highly recommended wedding band too and you can hire us for any event that requires live music. Looking for last minute musicians in Surrey & the South East? You never know your luck, we might still be available for your event. Contact to book a Surrey cover band now.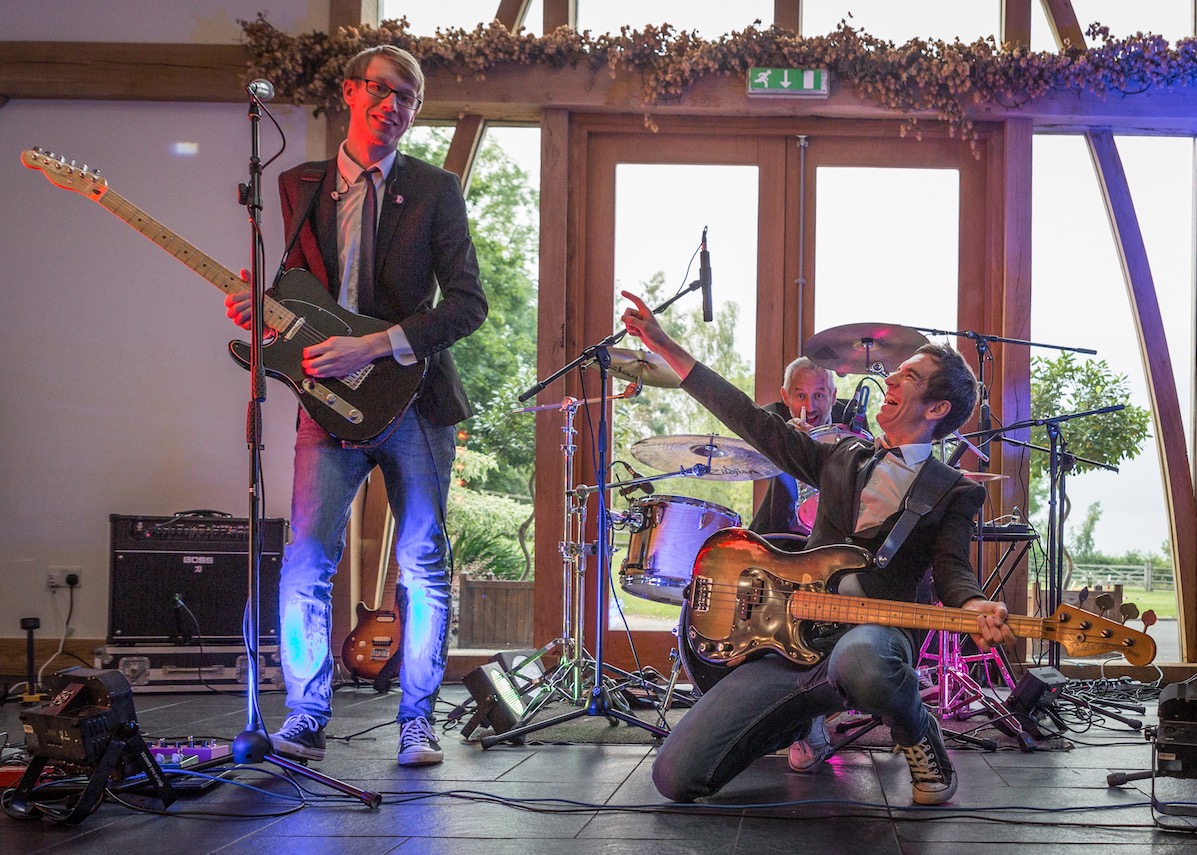 You can hire our repertoire of the indie killers band all over the UK including Surrey & The South East indie rock cover band. From near to where the Big Brother wedding was filmed for Channel 4 to Gloucestershire wedding band, Wiltshire function band, Oxfordshire wedding band, West Sussex party band. Kent function band. Suffolk corporate band, Devon indie rock cover band, Berkshire wedding band. Dorset indie covers band, Hampshire party band, Bath indie cover band. London the indie killers cover band. Cambridgeshire wedding band, hire an Essex parties band, The Midlands wedding band and more.