Walkers Nonsuch Toffee hired 'Punch The Air' corporate entertainment party band for their 125th year in business anniversary. Also hired as their Christmas party band. It was held at Longton Rugby Club, Stoke and everyone had a smashing and very memorable time. We got the party started straight away by performing a mix of party music from modern day contemporary tunes. Then songs through the decades all the way back to the 1950s and also indie rock covers.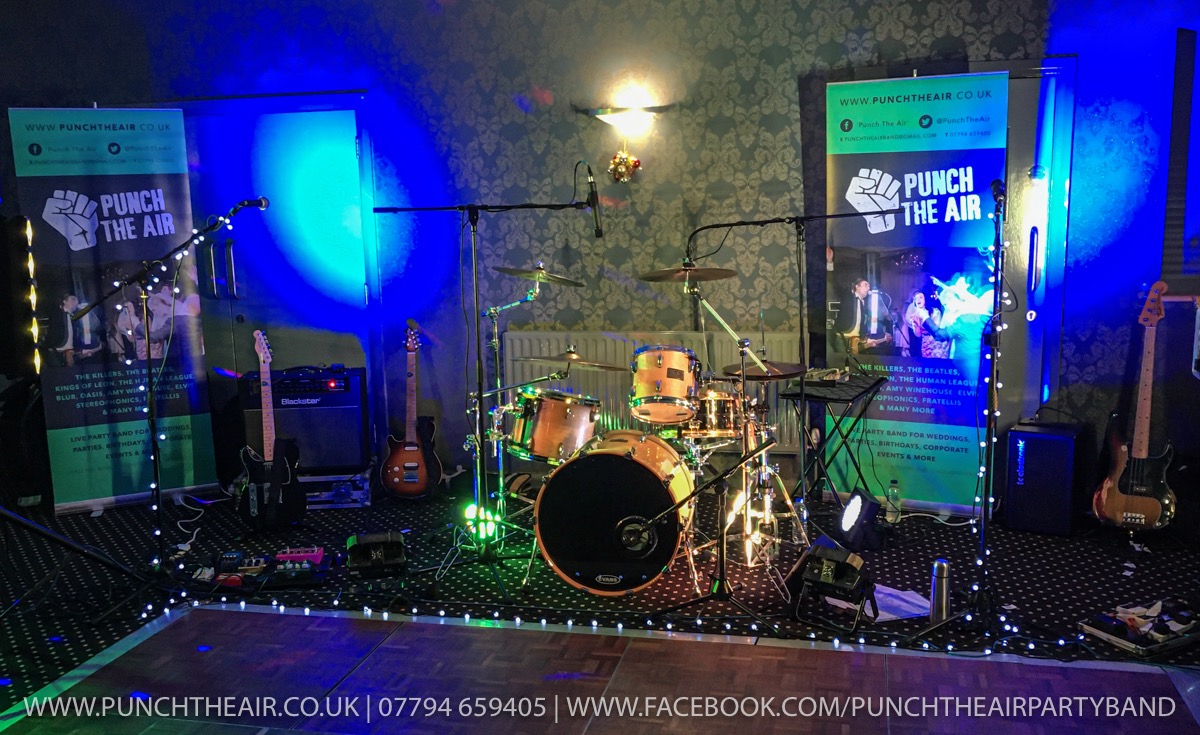 There were guests on the dancefloor the whole night from the very start to the very end. Our function band performed songs by Amy Winehouse, Queen, The La's, The Human League, Oasis. As well as Florence And The Machine and lots more from our repertoire. We even took multiple requests on the night making sure everyone was catered for. Contact indie rock cover band 'Punch The Air' to check on price and availability to book corporate entertainment.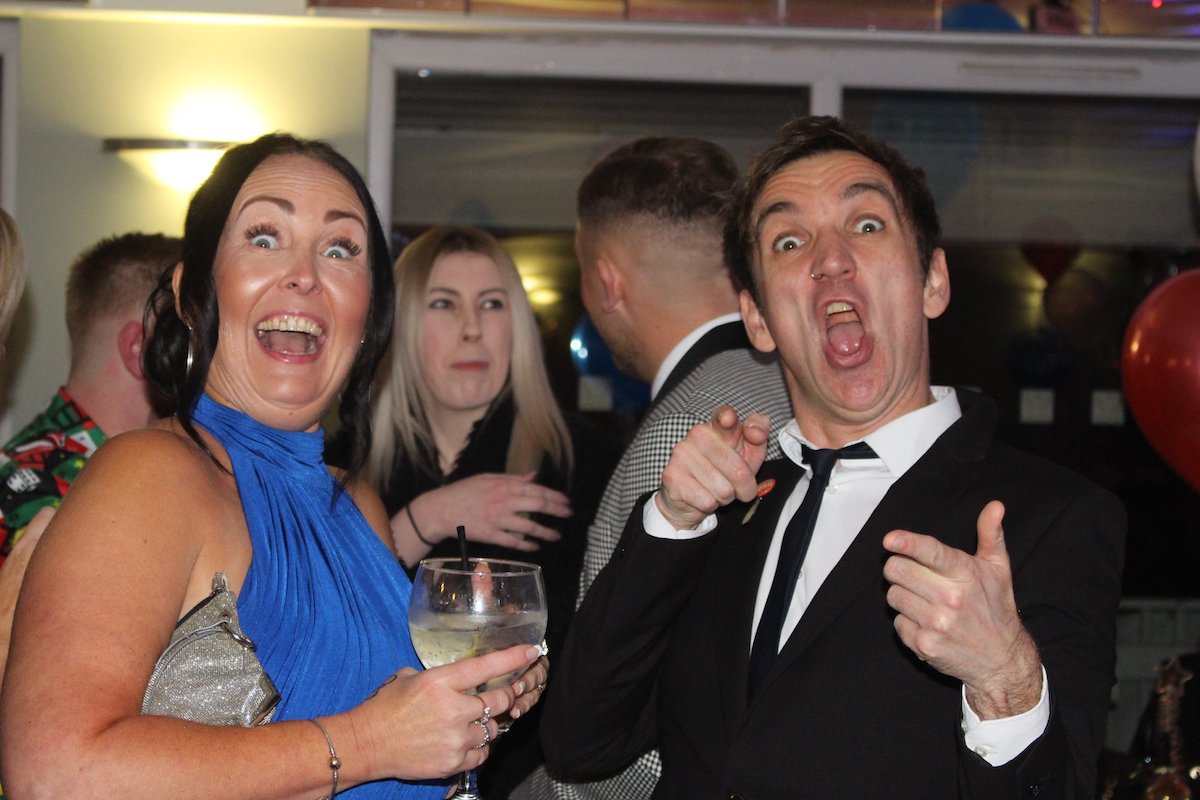 Booking Corporate Entertainment shouldn't be a monumental task.
The clients original corporate event band had to pull out after an initial booking was placed (They had mistakingly double booked themselves out). So we were the companies next port of call. Very nicely 'Punch The Air' came highly recommended from a previous wedding band client of ours from within their company. Terms were agreed, a contract was sent and signed and the deposit was paid. It really is that easy to book party band 'Punch The Air'. If you need to hire a Stoke function room for a smallish event then we can recommend Longton Rugby Club. You too can book a top rated party band for your corporate event.
About this corporate party
The anniversary event was held on a Friday night. As the M6 Motorway is hard to judge on any night of the week let alone a Friday. So we had the forethought to arrive at this North Staffordshire party Stoke-On-Trent venue much earlier than planned. There were approximately 80 guests at the anniversary party (including guests partners) which filled the small function room well. Our function band PA and lighting equipment can be resized to handle any size function room, stage, outdoor or indoor festival. Professional party band 'Punch The Air' can also handle venues with much smaller and much larger numbers of guests too.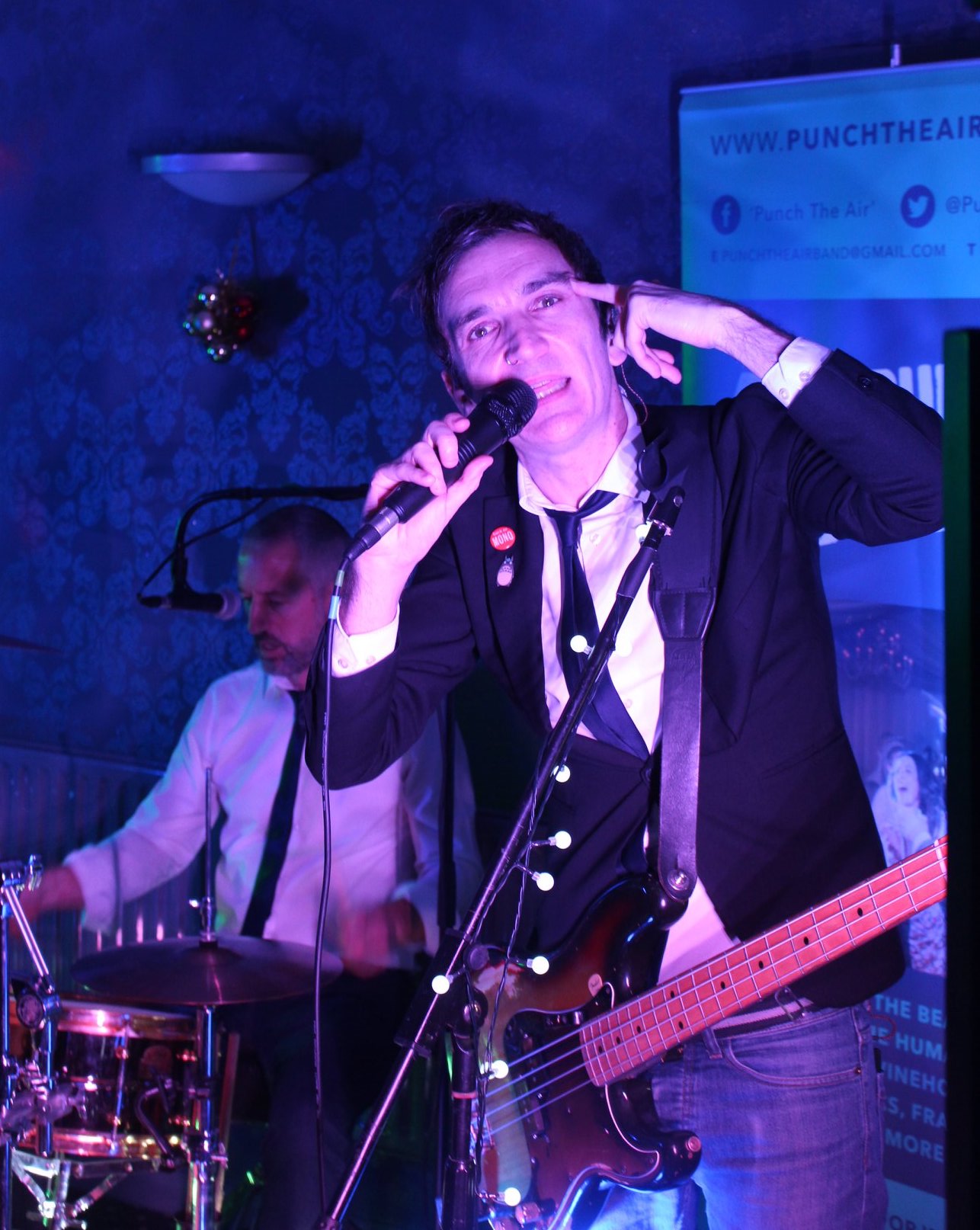 As with most corporate events, we allowed the clients to use our microphones and PA system to make announcements, speeches and give out awards and gifts. We pride ourselves on being being very easy to get on with and none diva type professional musicians. You can pretty much ask us anything and we'll help you out with it. We are also great problem solvers if something should happen to go wrong or not run to schedule at your corporate event. We consider ourselves the indie killers of the same old boring bland music with our tremendous mix of Indie Rock & Pop chart music from all decades.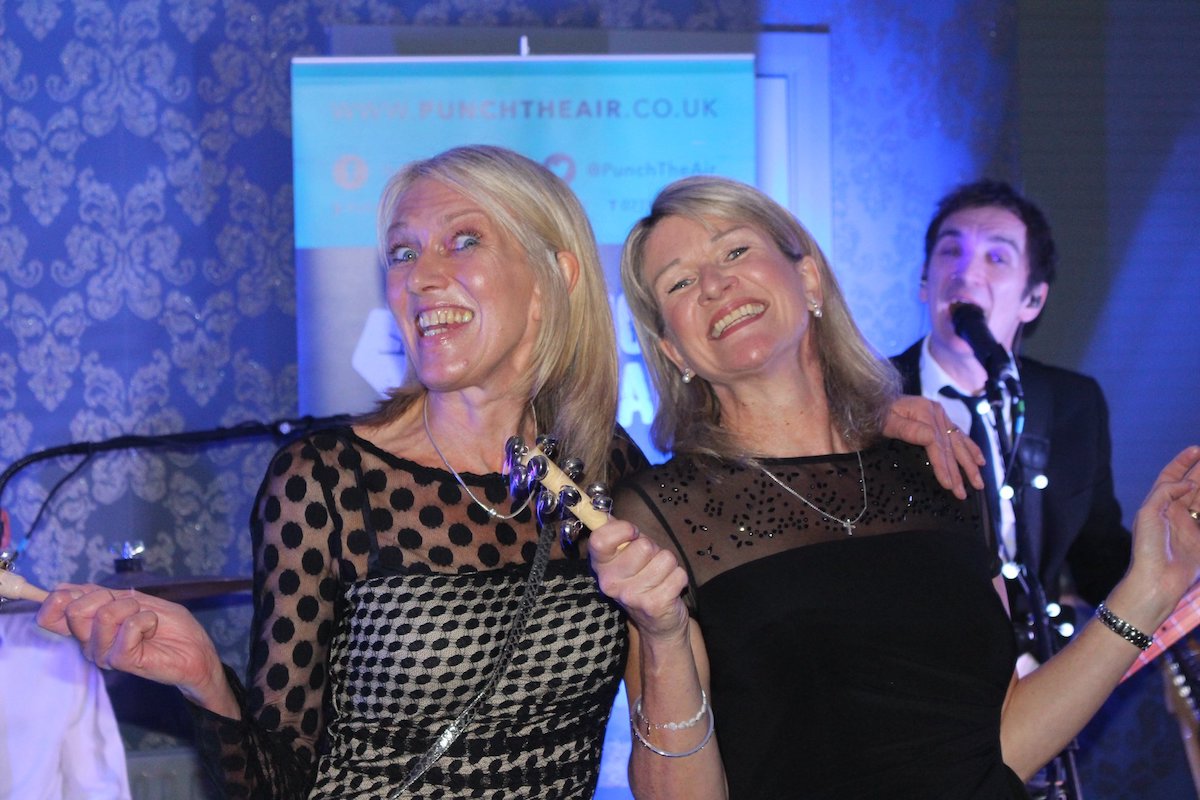 When to book your corporate event band.
Remember there is only one of our covers band for your particular day. So get booking us at least 6 to 12 months in advance to avoid disappointment at your big event. That said its always worth checking up even at very short notice as we make great last minute musicians too (if we're still available). Furthermore book an indie cover band 'Punch The Air' for your corporate event band, charity band, anniversary dinner band, corporate festival. Book a Staffordshire party band, Hire a Cheshire party band, book a Derbyshire function band. Also hire a Leicestershire band, book a Warwickshire band. Then also book a West Midlands indie rock covers band, hire a Worcestershire band and Shropshire wedding band.