Live music by 'Punch The Air' performed as a Derbyshire Charity Band at Hargate Hall, Derbys for a charitable event for JDRF Type 1 diabetes. It was an all day event that our amazing professional party band were asked to headline. Also we providing sound and lighting for the event too. We can help you raise lots of money for your charity event as well. Contact Andy to book a Derbyshire charity band.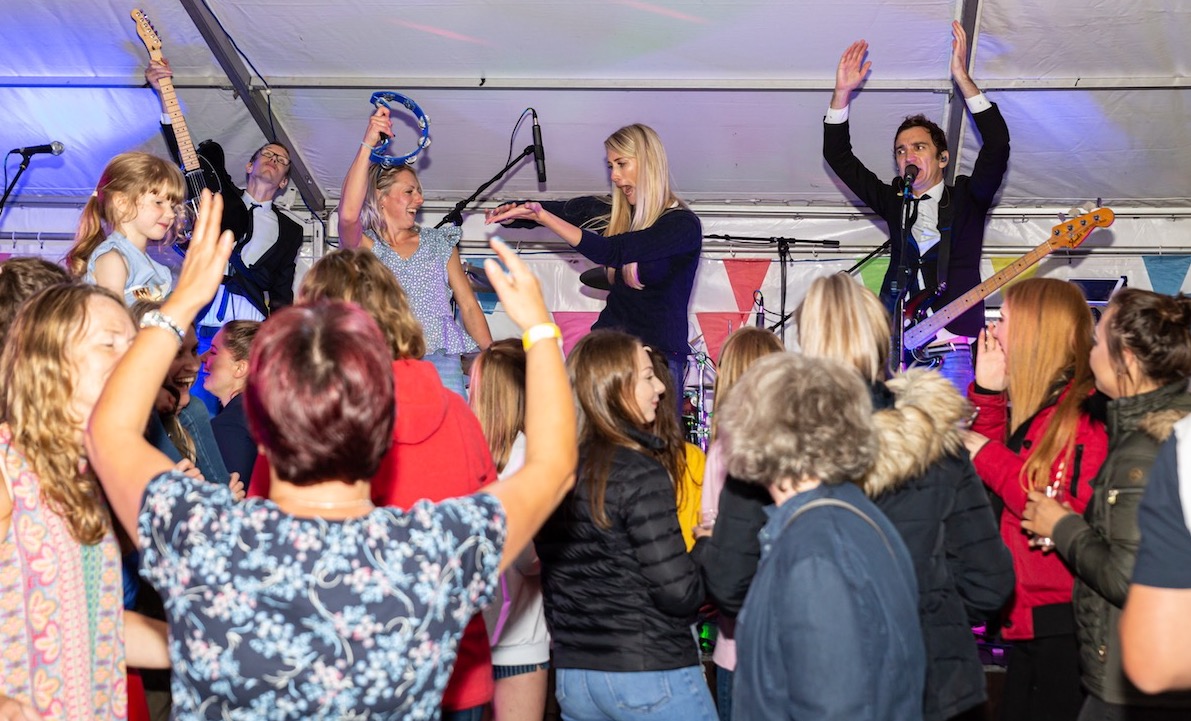 Derbyshire Charity Band about the event.
A large marquee was erected on the Buxton grounds at the front of the hall. There were food and drink stalls with local breweries and a gin horse box.
Throughout the day they had various other bands performing jazz, funk and soul and then 'Punch The Air' wrapped the evening up with an Indie, Rock & Pop performance. There was a huge mix of ages there from babies to kids to teens, to adults and pensioners. As you'll see from our images everyone from young to old had an amazing time.
Derbys charity band 'Punch The Air' experienced a beautiful drive through Ashbourne, the Derbyshire Dales and into The Peak District. We arrived at about 6:30pm and unloaded into the marquee nearby to the stage area. This was in preparation for setting the stage up once the band before had finished performing. We were finally set up and ready to go at about 8:30pm. Then we crashed into our live set starting with Teenage Kicks by The Undertones. Straight away everyone crammed themselves into the tent and then stayed there dancing away the entire night. We performed songs by One Direction, Rick Astley, The Monkees, Indie Rock cover band tunes by Oasis, The Fratellis, Coldplay, The Killers as well as numbers from the 50s all the way through to modern day.
Rather than take a break half way through our function band decided perform a full 90 minute set in one go as we (And the crowd) didn't want the night to end. At one point Andy invited a couple of young ladies up on stage to join us for 'I Love Rock & Roll' by Joan Jett and they put on a great fun performance themselves.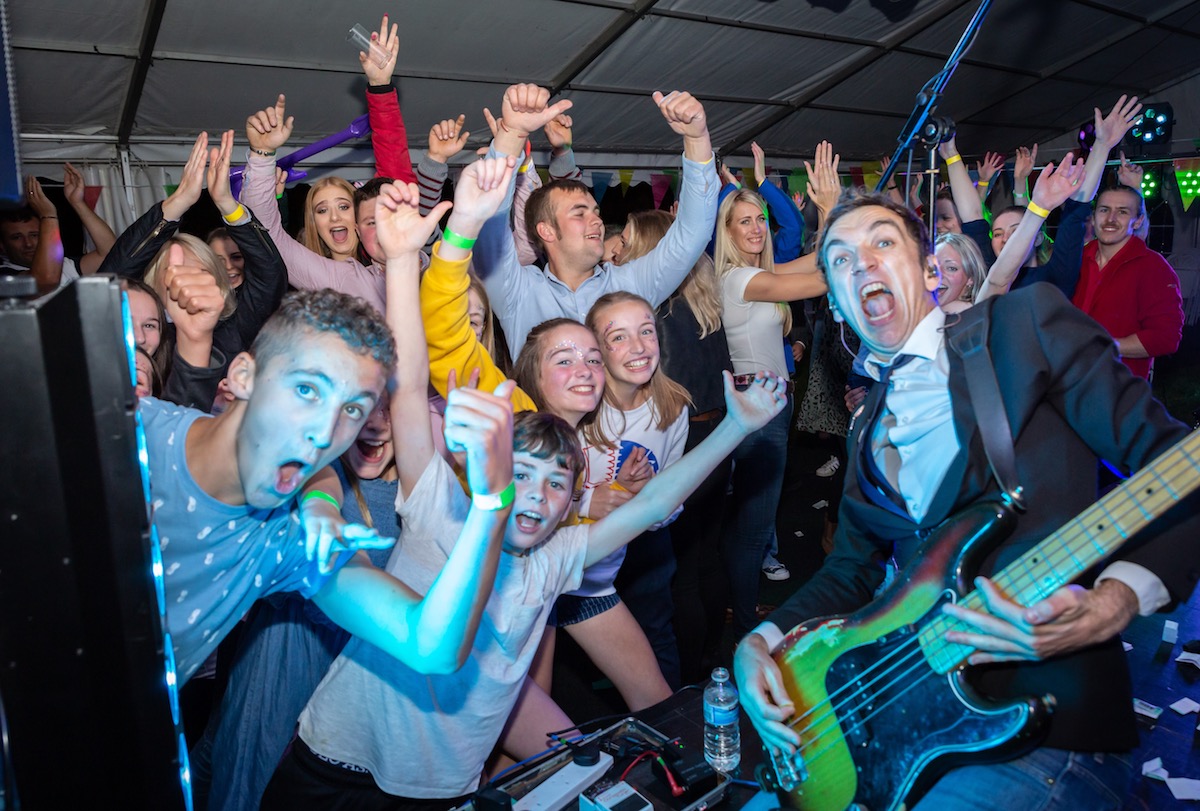 Gallery of photos from Derbys Charity Festival
The Buxton venue also took advantage of our additional chargeable services and booked our evening photographer for the charity event. Claire captured these amazing photos showcasing the entire audiences reactions to 'Punch The Air's outstanding live performances.
DJ services continuing the night
I then continued the night DJing guests favourite song requests for the rest of the evening. The video below shows what a continued phenomenal time everyone (Including myself) had that night after live entertainment performances had finished.
Reviews from the client and guests
We were booked directly by the Buxton venue as their Derbyshire charity band and here are a few of the lovely reviews that were written about our performance by them and other guests there.



Contact charity band
If you are looking hire a charity band in Derbyshire your fundraising event then contact 'Punch The Air' with all your requirements and we'll get back to you very quickly with a quote.