You're having a Spring Wedding so you're going to need to hire a spring wedding band. Book a professional party band with masses of high energy on stage, that in turn rubs off onto you all of your guests. It's time to hire the wedding reception band you always dreamed of. So it's time to book Punch The Air. Established all the way back in 2013 our professional function band have always been highly sought by wedding clients for their Spring wedding receptions. We'll give you the perfect mix of indie rock and classic chart pop live music from our repertoire that all your guests will know and love. Huge singalong tunes by Oasis, Stereophonics, The Beatles, Coldplay, Kings Of Leon, Bryan Adams, Elvis and more. Contact as soon as possible to check on price and availability for your springtime wedding reception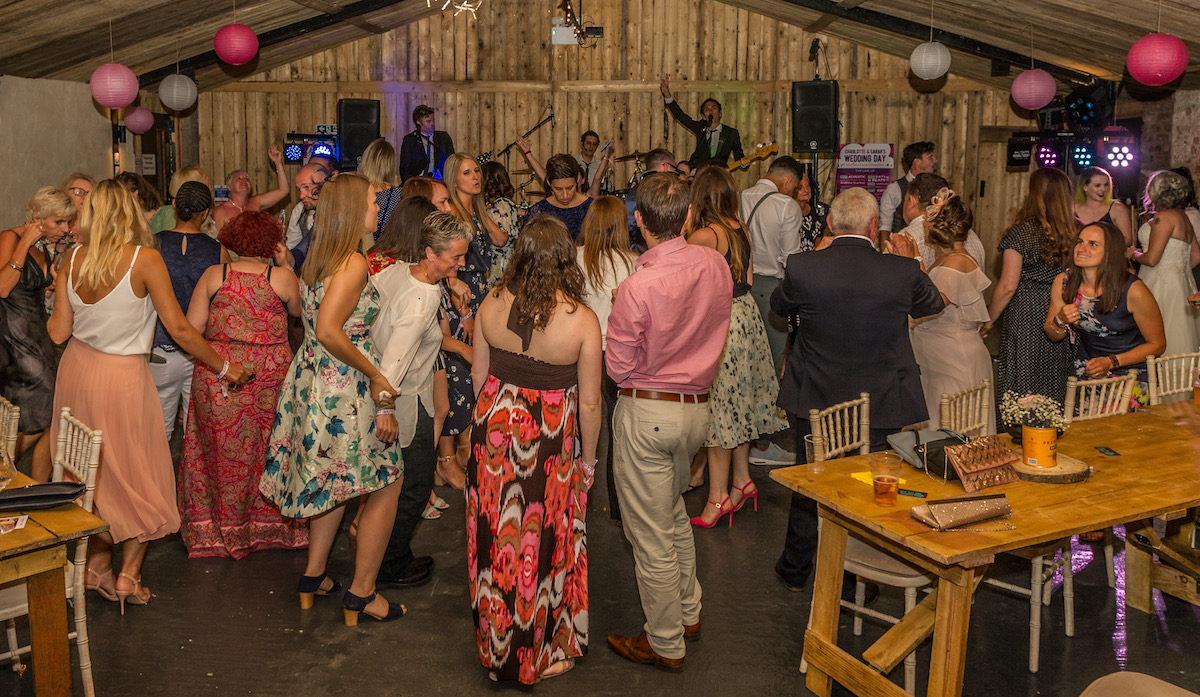 Hire a Spring Wedding Band
With your wedding taking place in March, April or May (Succeeding winter and preceding Summer) then you are guaranteed plenty of light in the evening again. Whats really great for brides and grooms is that we'll bring along our state of the art PA system and lighting rig. So this way you won't need to hire in any third party equipment. This will save you money and time. As well as that we'll also provide you with DJ services throughout your evening wedding reception until midnight at no extra charge. So thats all your favourite songs played live, then even more chart favourites in-between. This way your guaranteed no down time and we can keep your party going the whole evening. You can also hire musicians for a wedding during Easter, Good Friday, May Day Bank Holiday or Saint Patrick's Day.
Why Book Punch The Air professional musicians?
With over 100 positive reviews (and not ever one bad review) you can count on Punch The Air to deliver a professional service. If you watch our videos you'll see that they are all filmed live at previous clients parties and weddings. You'll see brides, grooms, family, friends and guests honest reactions to our high energy performances. Don't settle for a wedding band who have shot their promotional video in a sterile studio set up IT'S NOT LIVE. Any band can pay a company to record a flashy video and mime to studio recorded audio. But only Punch The Air provide you with true and honest live videos.
Book a Springtime Wedding Band if you're looking for a:
March Wedding Band
April Wedding Band
May Wedding Band
Easter Wedding Band