If you're looking to book a wedding reception band then hiring live entertainment from indie rock cover group 'Punch The Air' will be perfect for you. Brides & grooms have trusted our wedding function band since we formed in 2013 to handle their wedding entertainment across the UK and beyond. Our wedding cover band are a high energy up-tempo three piece guitar based group with prices starting from just £999. Our live band have tonnes of previous wedding experience having been established on the scene since 2013. So you know we can handle anything that happens at your wedding party and take it all in our stride.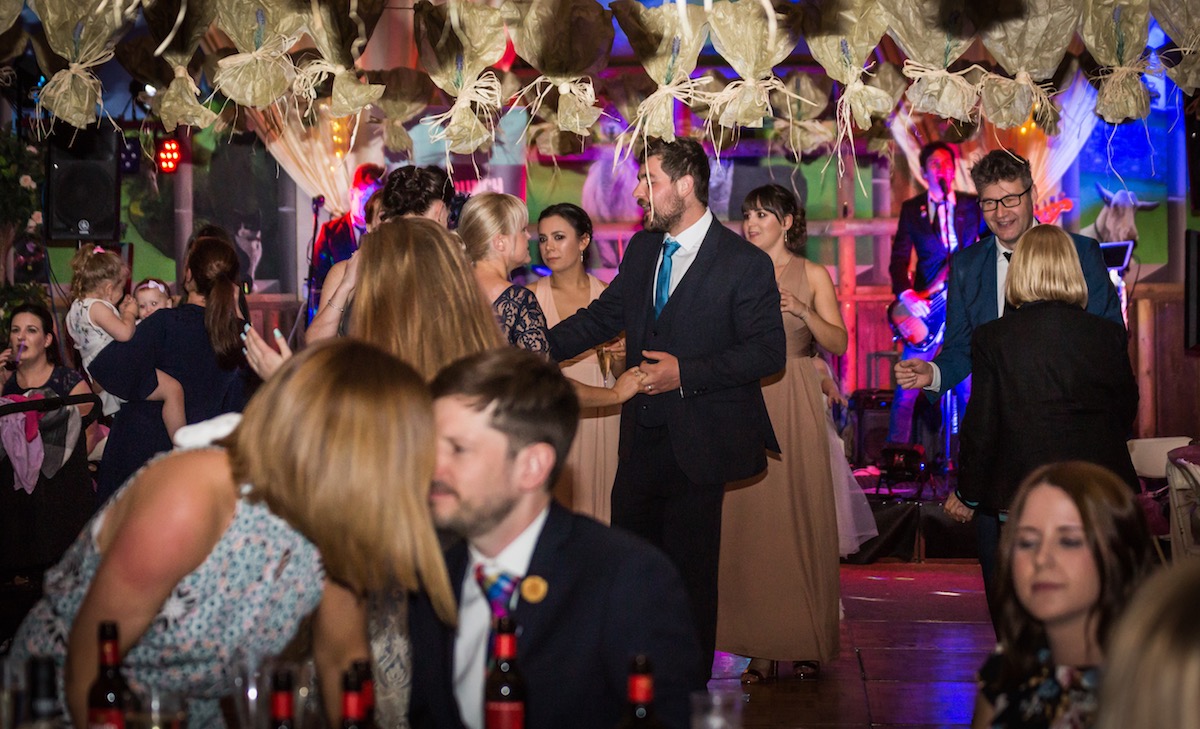 Types of music and areas we'll perform in when you book a Wedding Reception Band.
'Punch The Air' will perform huge indie hits by Oasis, The Killers, Arctic Monkeys, Stereophonics and more. We'll also play huge chart pop hits by artists like George Ezra, The Beatles, Amy Winehouse, Joan Jett, Queen and more. Contact to check on price and availability to book a Staffordshire wedding band, hire a Shropshire wedding band. Also you can book a Worcestershire wedding band, hire a wedding band in Warwickshire and find a Derbyshire wedding band. It doesn't matter where you are based in the the UK, we'll come to you and give you the best live wedding music for your special day.
It shouldn't be hard working trying to book live entertainment.
We've made it as simple as possible for you to hire a wedding reception band. Once you know you want to book a wedding cover band simply contact us and fill in the online form with as much information as possible. If we are available (Or even if we're not available) we will have the decency to get back to you within 48 hours advising our availability and our price for your area. If you then want to go ahead with the booking 'Punch The Air' will email you over our contract to sign digitally and email back over to us. Also our recommended wedding band will email you payment information at the same time. Its simply a 50% up front deposit to secure our wedding party band for your special day, then you're all booked in with us.
We won't give your date away to another client. Nor will we cancel on you (Unlike some other bands out there). Also we 100% guarantee we will turn up for your wedding reception….and on time too. All the while smiling because we love our jobs.
What we'll supply as your wedding band