Is there anything better than a live band performing at a special event (As opposed to just hiring a DJ)? To Punch The Air a live band means a group of musicians where everything you hear through the bands PA is performed 100% live. That means no backing tracks containing extra vocals, keyboards, guitars parts etc. So everything is completely and totally live. Punch The Air are a live group who will bring along a full PA system to your party. Plus lighting for the staging area and dance-floor. In fact a professional live group will have everything needed to produce live music at your event. A self contained band will interact with the guests/audience in the venue encouraging them to sing along, clap along and sometimes even join the band on stage. Contact to hire a live band for an event or special occasion. You can check on price and availability for your party.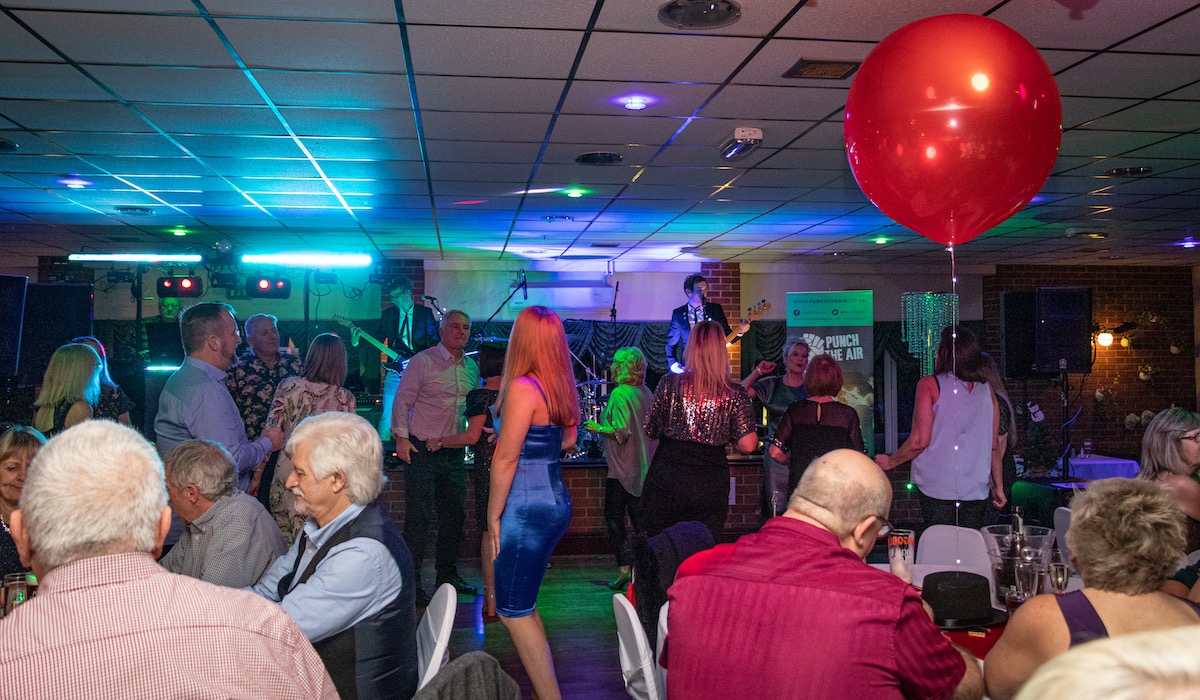 Book a live band for an event
Being a professional function band 'Punch The Air' can adjust our set list repertoire on the spot to make sure guests stay on the dance-floor the whole night long. Giving dancers more of the type of music they clearly want to listen to. As opposed to changing genres just for themselves. We are always thinking about what you want. It's never about what's best for us, it's always about what's best for you. Shouldn't all party bands be like this?
'Punch The Air' live band perform a superb mix of indie rock covers and also massive chart hits from modern day, through the early 2000s, into the 90's. Also from the 80's, 70's, 60s and 1950's. All your guests will already know and love all of the live music in our repertoire. These are tried and tested songs we've been performing live for many years now (Having formed in 2013). And with over 100 positive reviews under our belts you can be assured we are the right choice for your special event. We know when to slow it down a little and when to ramp it back up again for maximum effect. Our live function band will give you the best high energy performance around. All the while smiling back at you and your guests putting in 100% effort throughout the event. Do you like Coldplay, The Killers, Amy Winehouse and The Beatles? Then we're the live act for you.
Hire musicians
Book a live wedding band for your wedding reception. Or hire live musicians for your party, birthday party, corporate event or charity fundraiser. Contact 'Punch The Air' indie rock cover band and have our professional live band take care of all your entertainment.