Always trying to think of something different for potential clients to watch Andy Starkey from 'Punch The Air' Staffs indie rock cover band created this wedding reception time-lapse video. It was shot on Rebecca & Matt's special day in Staffordshire wedding band. 'Punch The Air' perform indie rock covers for you, the bride and groom. We perform songs by Coldplay, Oasis, Blink 182, Muse, Arctic Monkeys, Ocean Colour Scene. Also Indie bands like Kings Of Leon, The Killers and more from our repertoire. For your guests, work colleagues, friends and family we'll give them wedding party band songs by Van Morrison, The Beatles. Furthermore Amy Winehouse, George Ezra, The Monkees and more. Contact Punch The Air for your farm barn wedding band as soon as possible. Check availability and price ASAP to avoid disappointment as we're a very busy wedding function band on the scene.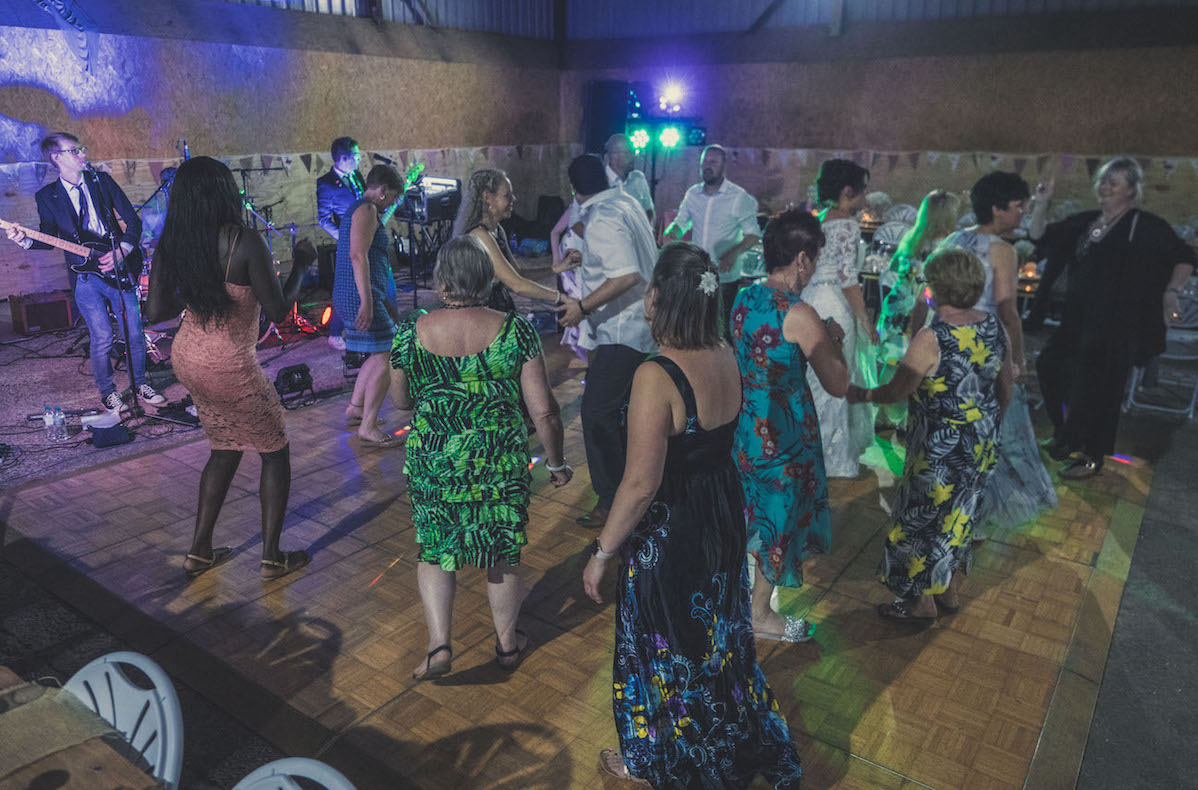 Wedding Reception Time-Lapse video
Andy Starkey from Staffordshire indie rock wedding band 'Punch The Air' is crazy mad into videography. He loves to try out new ideas that no other live wedding entertainment band has thought of before. Sometimes he'll be watching a TV show or film and think to himself "How did they achieve this effect?" and then attempt to recreate it when you hire an indie rock wedding band. The audio featured in this video is our wedding cover band studio recording (Its not live for a change) of 'I Love Rock & Roll' by Joan Jett. Don't you think it looks completely different?
Andy is one of the hardest working wedding musicians in the industry. Most other bands just chill out before and in-between live wedding performances. Not Andy, he's running around, setting up video cameras and lighting. He has a massive array of cameras and lenses. Therefore his is able to capture the wedding reception band and guests in all it full glory. Rebecca & Matts Wedding Reception Time-Lapse video was recorded over two entire sets. It then took Andy a further 5 hours to edit the wedding video into what you see above. Make sure you watch it from start to finish.
In non timelapse mode here is a full live video of what hiring a professional wedding band can do to your big day.