Hire a drive-in concert band for your outdoor festival. Yes, you really can now that open air cinemas and empty car parks are being turned into live music venues. It doesn't matter if you holding your concert in an outdoor exhibition space, having a party in the park or disused car park. Indie cover band 'Punch The Air' will be there to provide high energy live entertainment for all your punters while they sit seated in their cars, vans and vehicles. Massive singalong anthems to lift spirits like 'Yellow' by Coldplay, 'Don't Look Back In Anger' by Oasis, 'All The Small Things' by Blink 182. Also 'Dakota' by Stereophonics and 'Sit Down' by James (How ironic eh). As well as classic party hits by Queen, The Beatles, Amy Winehouse, George Ezra and more.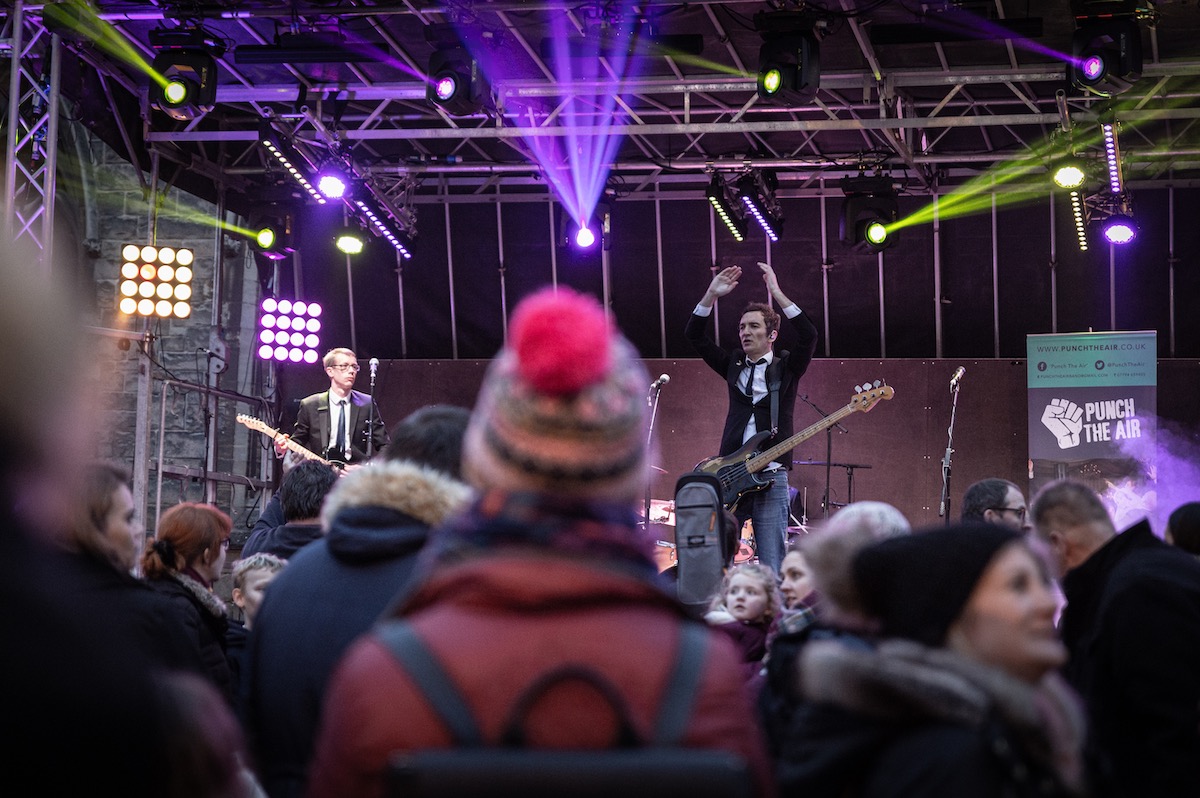 Hire a Drive-In Concert Band
So get ready to pull your car up into the car park or field. Wind those windows down (Or turn your stereo on in some cases). And you will hear indie rock party band 'Punch The Air' performing live at the drive in concert. You can even honk those horns in appreciation rather than clapping. Stick your head out of your sunroof and singalong with us. Concerts and dates are selling out fast so it's best to book your live band as soon as possible.
Organising a Car Park Party
Why not stage your own car park party drive in concert? Hire a live indie rock band Punch The Air. Finally you can get creative and organise an open air concert now for your area or council. Contact for more information or visit our Facebook page.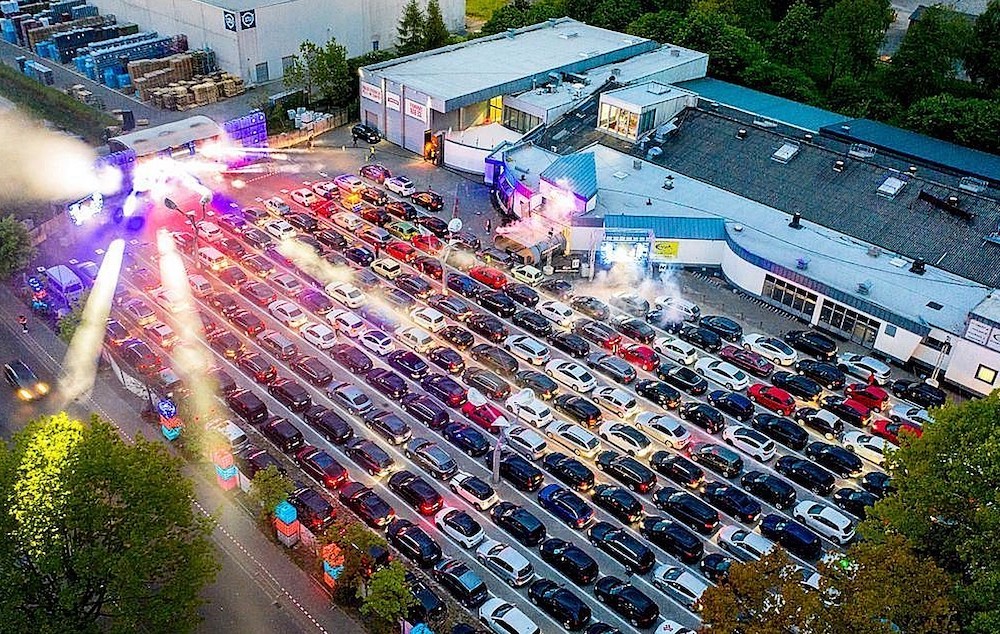 If your holding a drive-in concert in Staffordshire, Shropshire, Derbyshire, Leicestershire, West Midlands & East Midlands. Also Warwickshire, Worcestershire, Nottinghamshire or any other area in the UK then contact for price and availability. We will do out utmost best to adhere to your specific rules & regulations throughout your live event.