Indie rock cover band 'Punch The Air' are also available to hire as a Beer Festival Band. We have performed at many ale festivals over the years also including as a Lichfield band at Guildhall Winter Ale Festival. It was our second appearance at this wonderful Staffordshire venue for their bi-yearly ale festival band. Punch The Air performed at the Guildhall for Lichfield Arts many years ago back in 2013 when we first formed our professional covers band. We've been asked many times since to return since. But unfortunately our busy schedule performing as a private party band and wedding band has always clashed with this fantastic festivals dates. Recently though the stars had aligned correctly and the time had come for our function band to return once again. Contact to hire a band for a beer festival.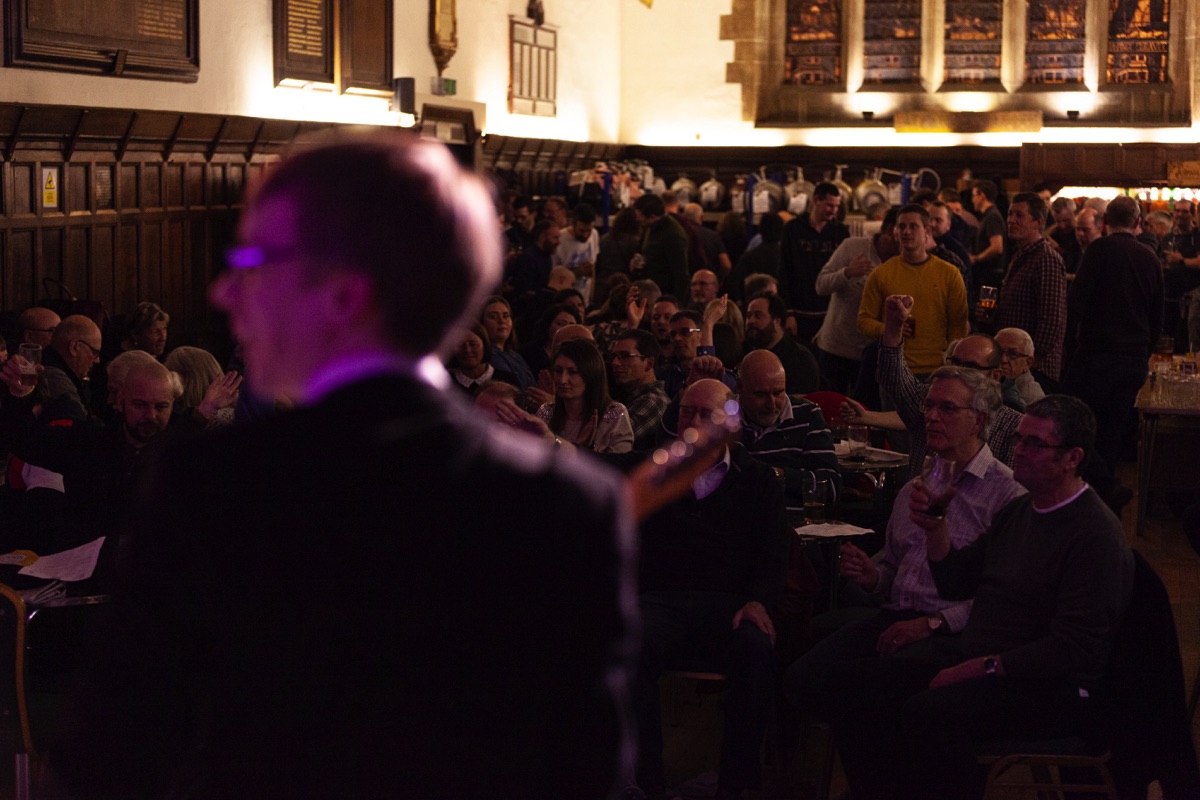 Photos and video from this real ale festival.
You can see how well our performances go down at beer festivals in the photographs and video below. Punters dancing, stopping and singing along to our huge cover version hits. 'Punch The Air' where big indie rocks. Our professional cover band have hundreds more videos you can view too.
What will we perform as your craft ale festival band.
'Punch The Air' will perform two sets of indie rock anthems at your craft ale festival. We can also throw in chart music from modern day all the through the decades back to the 1950's. Big tunes we we can play include the indie killers by Artic Monkeys, Kings Of Leon, Stereophonics, The Killers and more. Also huge hits from The Beatles, George Ezra, Amy Winehouse, Florence + The Machine and more.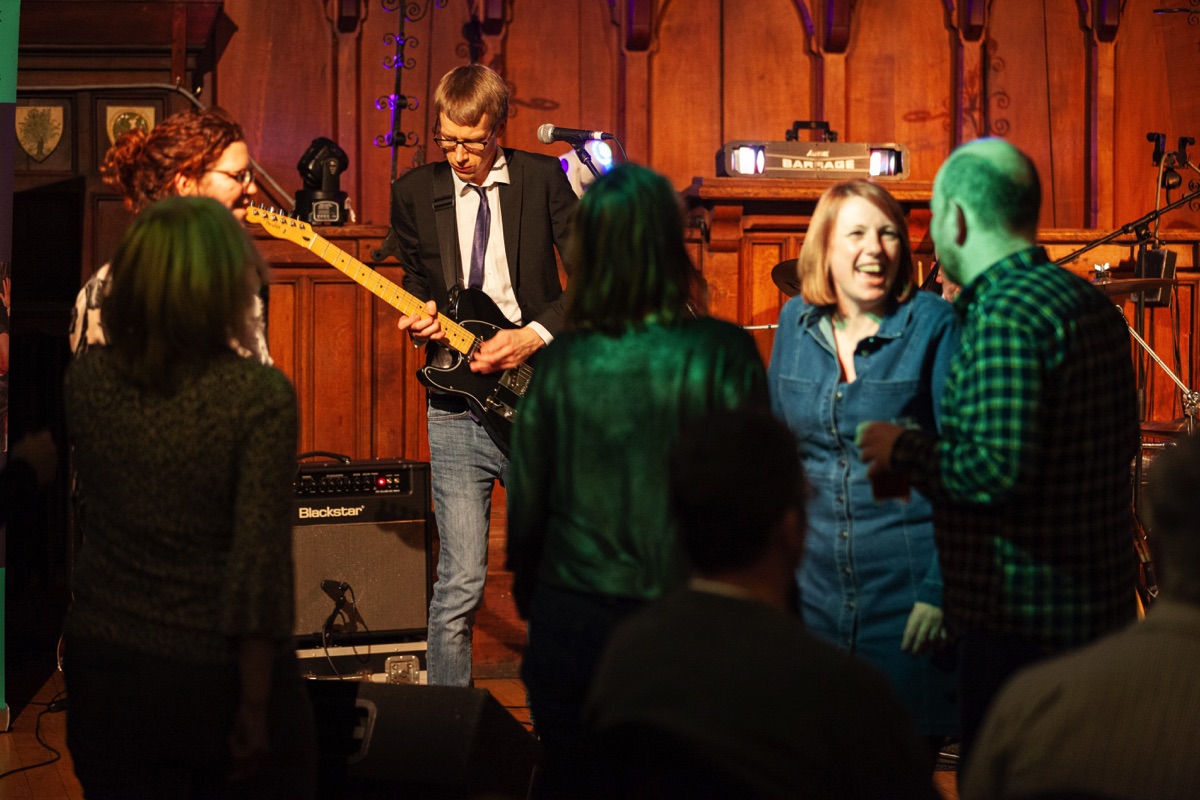 A beer festival performance is a great opportunity for you guys as potential clients to come and see our indie cover band perform live. We don't often get the chance to perform publicly due to our heavy work schedule at private parties. You can hear how great we sound live and see what we look like while we're performing as your indie covers band. Watch our high energy performances and listen as everyone sings and dances along to us. Come and have a chat with us before, in-between or after performances and ask us any questions you like. You'll soon see why our clients say we're a top rated party band. We're incredibly friendly fellows who want you to make the most out of our services when you hire our professional party band.
Book a Beer Festival Band
You can hire our top rated party band 'Punch The Air' for live entertainment as your beer festival band, hire a wedding party band, book a party band. Hire a birthday party band, charity event band or corporate event live band. Simply contact and advise us about your event and we'll get back to you within two days with our price and availability. Book a wedding band in Staffordshire.