Punch The Air professional wedding band will follow all steps laid out by the government and wedding venues to make sure we are a Covid Secure Wedding Band for your wedding. The steps below will be taken to ensure your health is our number one priority above and beyond anything else. So why not book us in advance as your 2022 wedding band or even 2023 wedding band with our money back Covid-19 guarantee? If you need to cancel due to any reason relating to the Coronavirus then you won't lose any money. We couldn't be any fairer than that could we? Contact now to check on price and availability.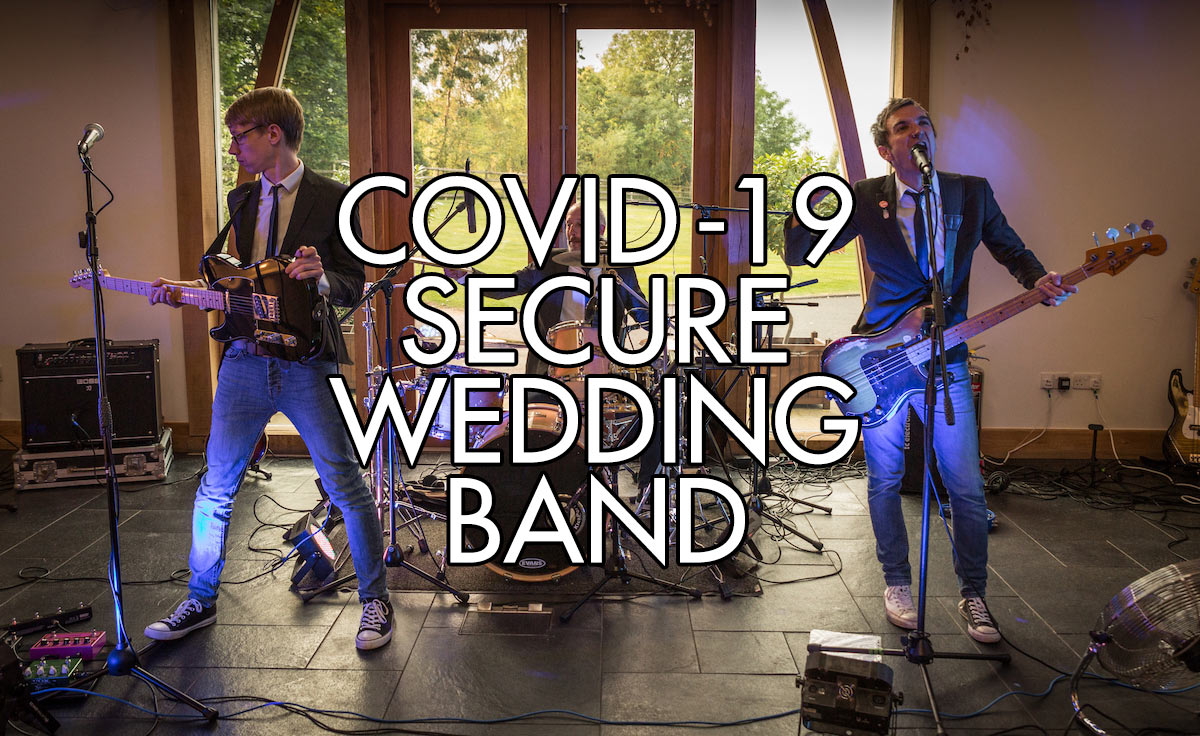 Steps we have and will take to become a Covid Secure Wedding Band.
From the moment we arrive, then setting up, while performing live, then as we pack away and leave your wedding venue we will adhere to all rules and regulations related to being Coronavirus secure. The steps to run a COVID-19 secure environment include but are not limited to:
Keeping up to date with government guidelines for live music.
Agreeing to wedding venues Covid-19 terms and conditions for wedding bands.
Carrying out risk assessments in line with HSE
Performing behind a perspex screen if required.
Social distancing to one plus metres away from other band members.
Social distancing to one plus metres away from wedding guests.
Marking safe zones on the stage area with tape on the floor.
Cleaning of equipment on a regular basis.
Regular use of hand sanitiser.
Face coverings and face masks.
Abiding to the NHS Test and Trace service.
Modified PPE is required.
Dep/Spare musicians on hand should band members need to self-quarantine.
(This list is updated on a regular basis – Last updated 17th July 2020)

Covid Safe Wedding Band
Why hire a Coronavirus Secure Wedding Band now?
Hire a Coronavirus secure wedding band now as dates are fast disappearing due to the knock on effect the pandemic is having. (2020 dates affected by the virus being pushed into 2021. So there are less dates left in our calendar). We honestly believe you'll be better off booking a Covid-19 secure wedding band now than later. All safe in the knowledge that if anything changes we always have your best interests at heart with 100% refund security. Prebook a wedding band now.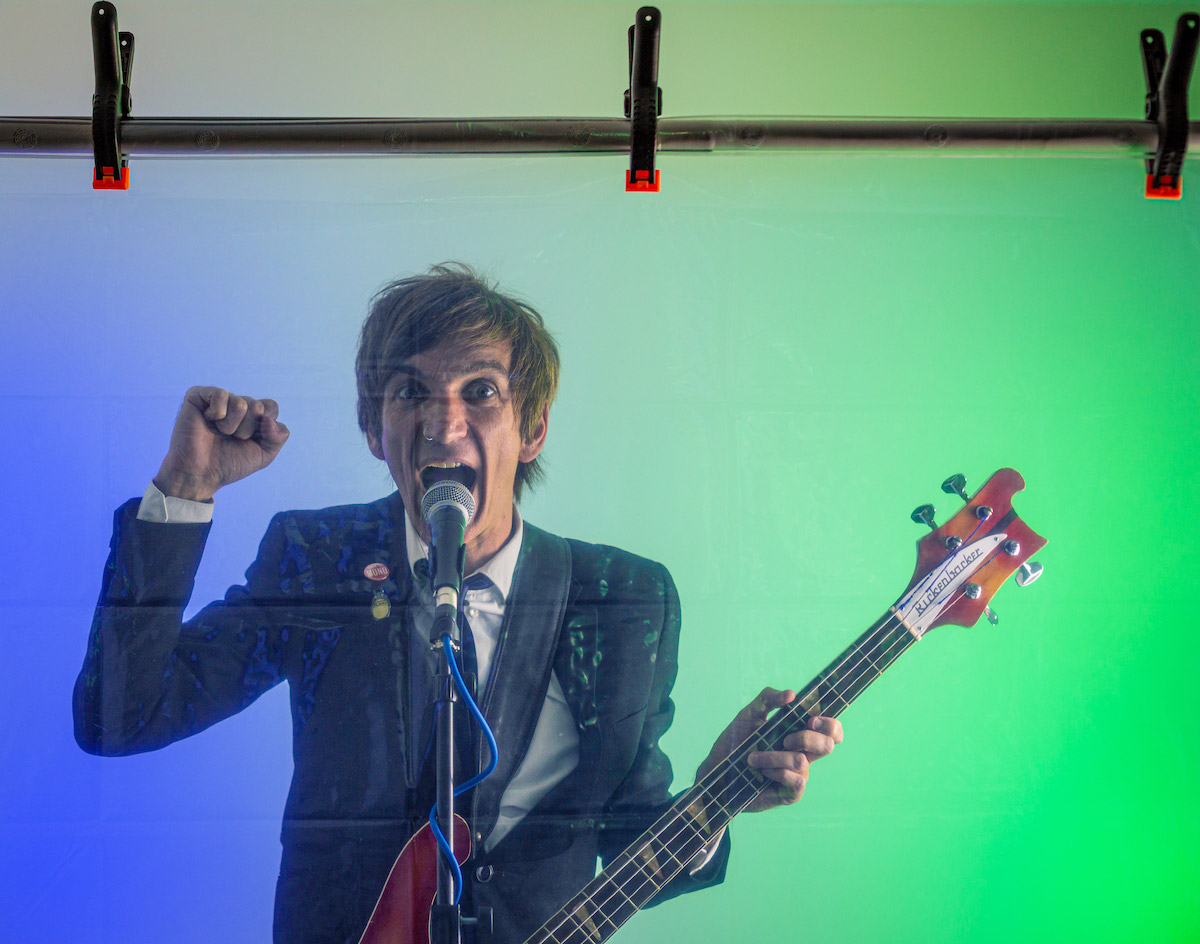 Prebook a Covid Wedding Band.
The R rate is dropping every day. Very soon we we will have the go ahead from the UK Government that live music is once again allowed. So we will be able to perform as a Covid wedding band once more. Up to and beyond this news our Coronavirus Safe Professional Musicians will also continue to update this article with the latest information regarding live music at weddings. You can always put your trust in Coronavirus wedding entertainment specialists Punch The Air.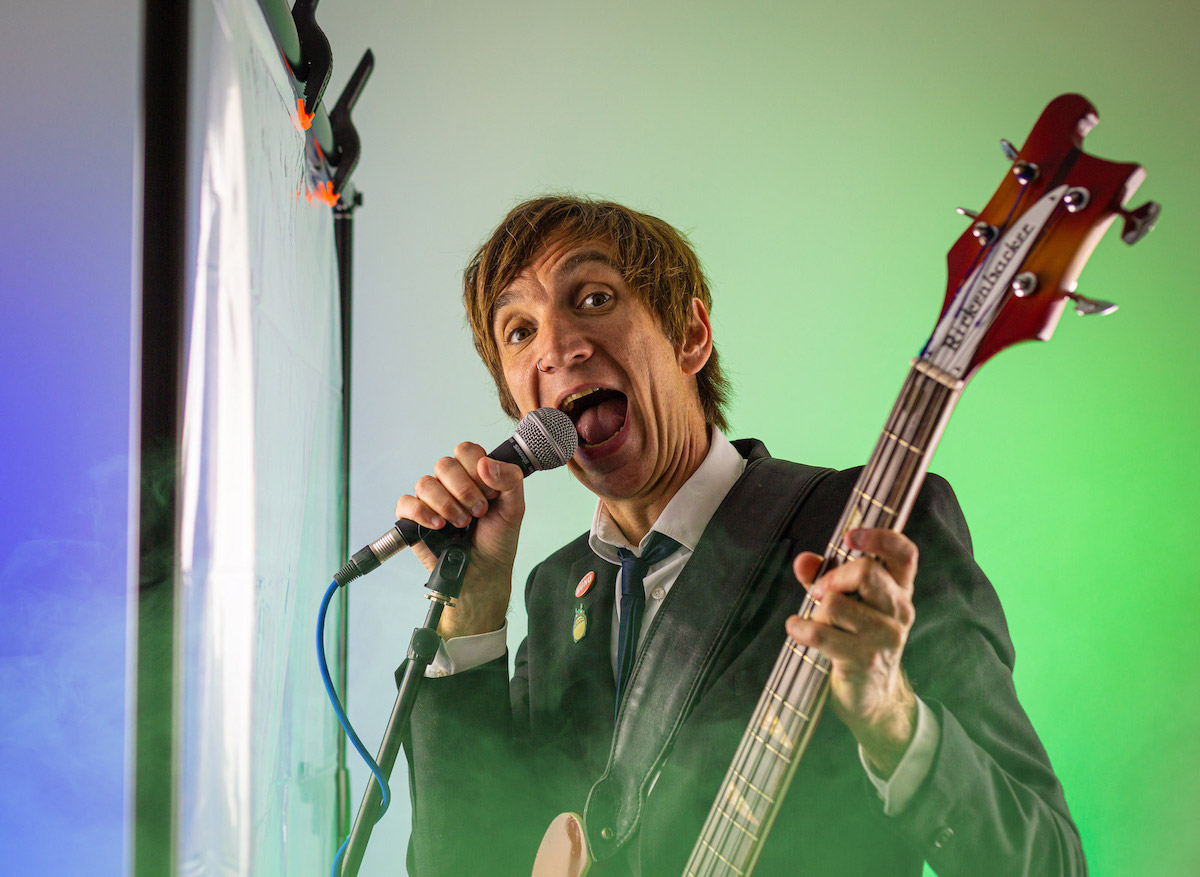 Booking professional musicians for a wedding.
'Punch The Air' were established as a wedding band back in 2013 and have received over 100 5 Star positive reviews. We perform huge indie rock songs as well as amazing chart hits from modern day back through the decades. We'll mix up The Killers with The Beatles. Then Stereophonics alongside George Ezra. Also Blink 182 with Amy Winehouse.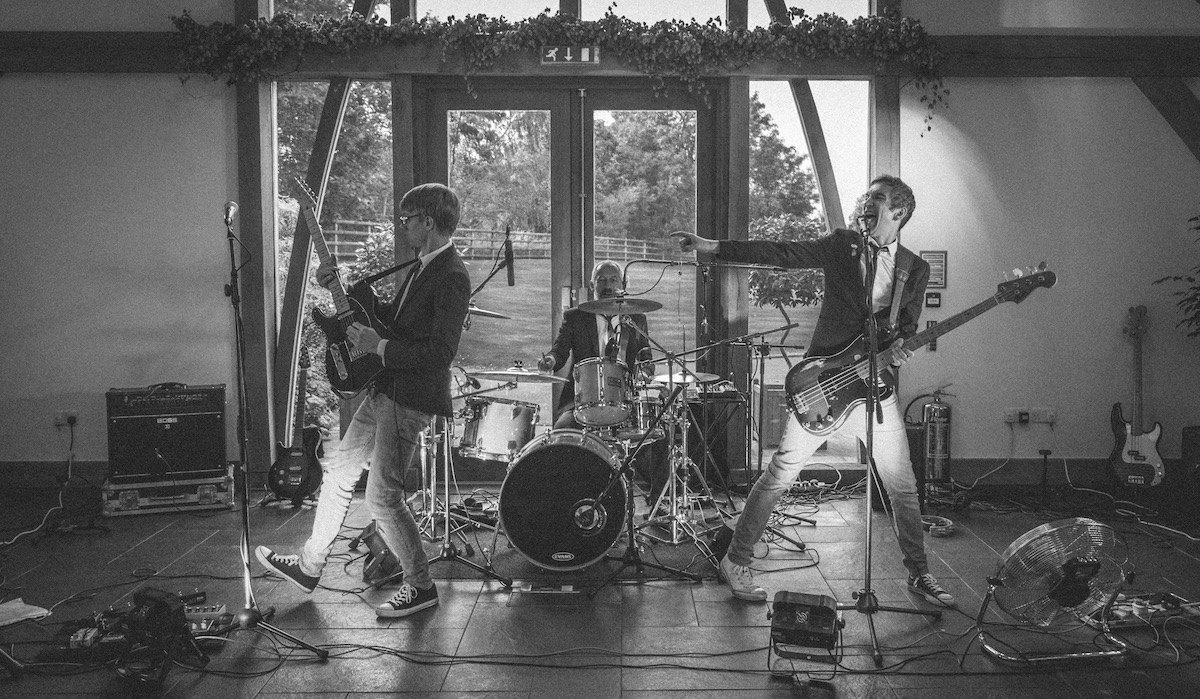 Everyone will know and absolutely love every song our live band will perform for brides, grooms and guests. Each song will be performed with tonnes of high energy on stage by our professional musicians. You'll be amazed as this vitality rubs off onto wedding guests on the dance-floor as they also party along with us. Contact to check on availability and also a price for a Covid safe wedding band for your Covid-19 wedding.