It's not too late to book a 2022 wedding band for your reception and have 'Punch The Air' indie rock cover band provide you with live music on your special day. The year twenty twenty two is upon us. So don't delay in thinking about booking live entertainment for a wedding. Established in 2013 'Punch The Air' have built up an amazing reputation with a 100% client satisfaction record from live wedding perfomances. We know exactly how to handle all your guests, young to old. And the exact type of music they want to hear at precisely the right time throughout your evening reception at your wedding venue.
If you want a high energy band able to give you the wedding party you deserve then our wedding function band will be ideal for you. Contact to check on price and availability to hire a wedding band in 2022.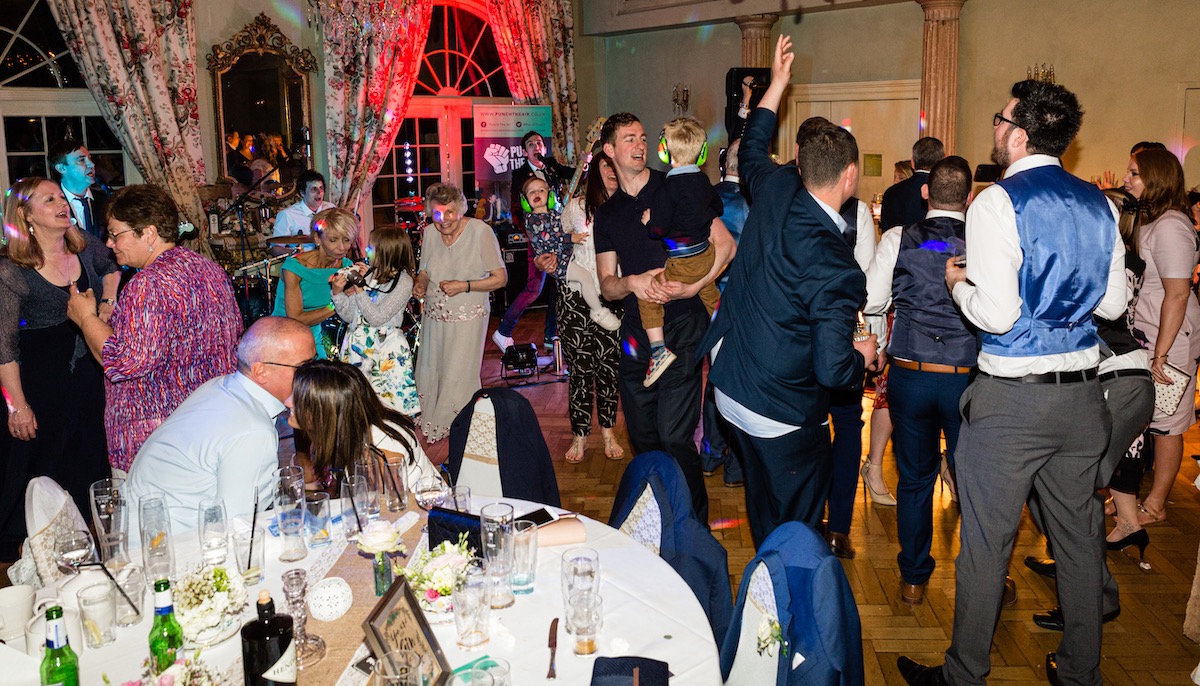 Book a wedding band in 2022.
It's incredibly simple to hire a wedding band for a 2022 wedding with 'Punch The Air'. Just get in touch us by filling in our contact form with as much information as possible and we'll get back to you within 72 hours (Sometimes even sooner). We'll let you know exactly what our charges are so you can make your mind up as soon as possible. Then all we require is a 50% deposit and return of our contract and you'll be fully booked in with us. There is zero percent chance that we will ever cancel on you. And if (On the very, very off chance) band members happen to become ill, we have a plethora of professional musicians available to fill in last minute. This is exactly what you should be expecting form a professional wedding band.
What we promise to give as your twenty twenty two wedding reception band.
There's no other 2022 wedding band that go further to fulfil your every dream on your special day. We will make sure that the volume of our equipment is perfect for the sound of the room. While setting up you will barely hear any noise from us as we operate on a "Silent set-up" scenario. This means we don't turn any guitar amplifiers on or hit any drums until we are completely ready to soundcheck. We will notify anyone in the room of our intentions to "Mix the room" appropriately. So they can either move to another room or simply understand better the task we are undertaking.
How relaxed an affair does this sound like to you? It's ideal surely? Once we're set up for your wedding we'll provide you with background DJ music services when we are not performing live until midnight. We'll also include lighting for the dance-floor and stage area in our price. (We don't like to say 'Free of charge' like some wedding bands do as nothing is free in life is it).
It's time for live music.
Then sit back or rather stand up and get ready to dance. As we handle your entire nights entertainment with two live high energy performances at your wedding party. Big indie tunes from Oasis, The Killers, Coldplay, Wheatus, Stereophonics, Kings Of Leon, Blink 182 and more. Also mixed in with huge chart hits from modern day back to the 1950s. Queen, Elvis, The Beatles, Florence + The Machine, The Human League, The Undertones and so much more in-between. These are all tried and tested songs we know you and all your guests already know and love. We won't play anything too obscure, too loud, too slow or too inappropriate. Everything is going to be just perfect on your wedding day when you hire our professional group. Contact for price and availability to book a band for a wedding reception.