Hargate Buxton Derbyshire Wedding Band band 'Punch The Air' have performed at this wonderful Wormhill hall venue on numerous occasions over the years. It is a DIY venue that you hire out in its entirety for your wedding party band. One of the most unique things about this hall is its twelve self catering apartments that can house up to 77 guests. This means at least half of your wedding party could stay overnight at the venue itself, equaling less hassle looking for hotels and taxis. Incredibly this Buxton wedding venue has a forest and is also dog friendly. Book a professional wedding band near me for your hall or marquee wedding, so contact ASAP for price and availability.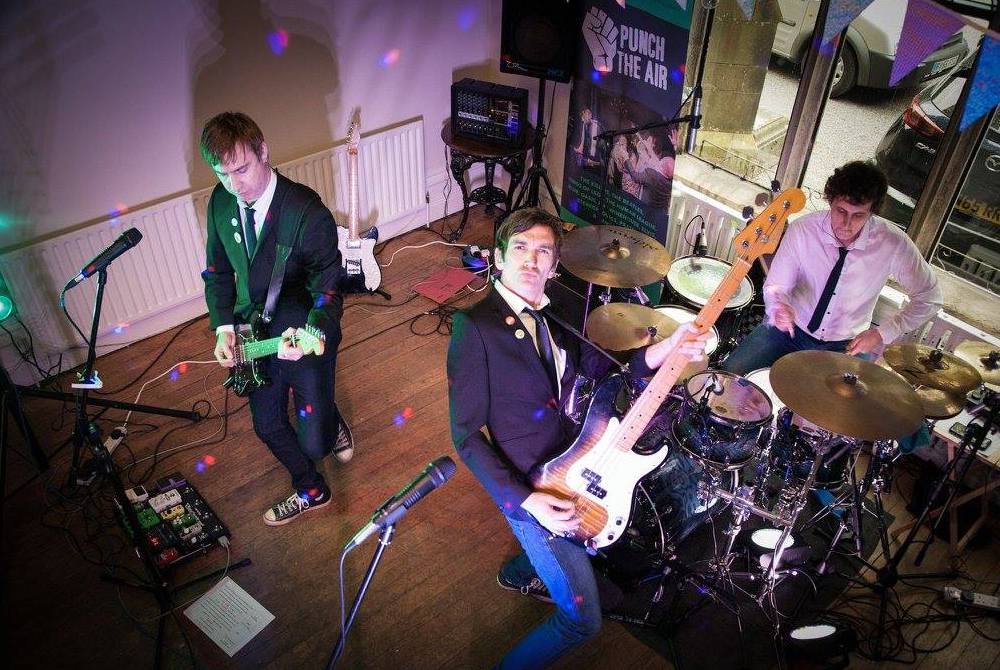 Performing at Hargate Hall.
'Punch The Air' are perfect for this Buxton wedding venue due to being a three piece band. Our wedding reception band hardly take up any space under the stairs (Where all bands need to perform) giving you lots more room for guests on the dancefloor. Performing under the stairs as a Hargate Buxton Derbyshire Wedding Band will be tricky for most other musicians due to the lower frequency tones in the staging area. Derbyshire wedding band 'Punch The Air' have a state of the art digital mixing desk with a 31 band graphic equaliser, many years of sound engineering knowledge and utilise "In ear monitoring" systems. You will always be assured of the highest quality sound at the correct volume for the size of the room. There will be absolutely zero chances of feedback or bad frequencies at all for us when you hire a wedding band in Buxton.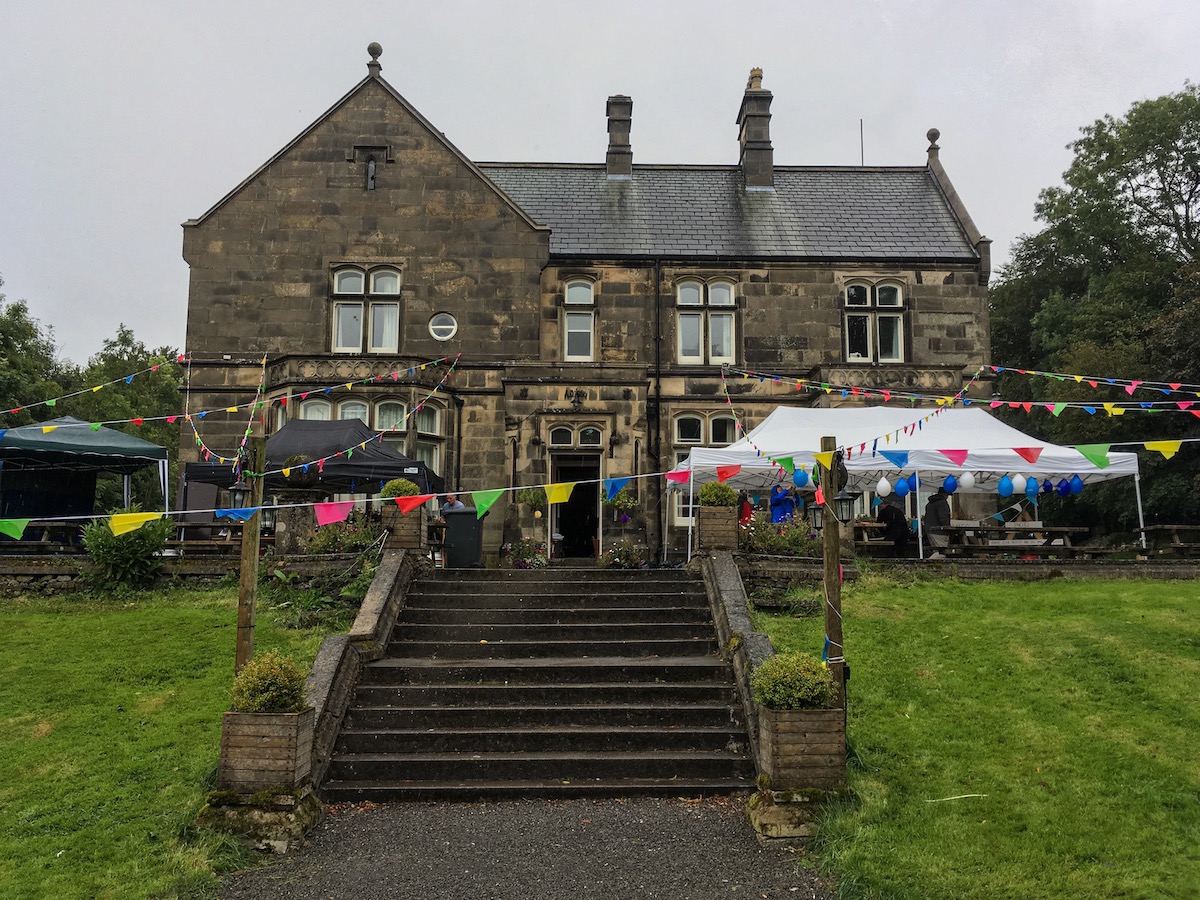 Hargate Buxton wedding band Professional musicians
'Punch The Air' are Hargate Buxton wedding band professional musicians providing you with massive indie rock cover band songs well known chart hits from the last 60 years at your Derbyshire Dales wedding band. Why not view all of Punch The Air's latest live videos. Then book 'Punch The Air' Hargate Buxton Derbyshire Wedding Band early and enjoy our best price with DJ services included in the fee. Guests travel from all over the country to stay at this Bakewell wedding venue. Coming from Derby, Hill, Barnsley, Norfolk, Norwich and Tunbridge Wells. Hargate Hall wedding band will entertain all our your guests throughout the country. We are the perfect live wedding entertainment for you with our high energy live performances enjoyed by all ages.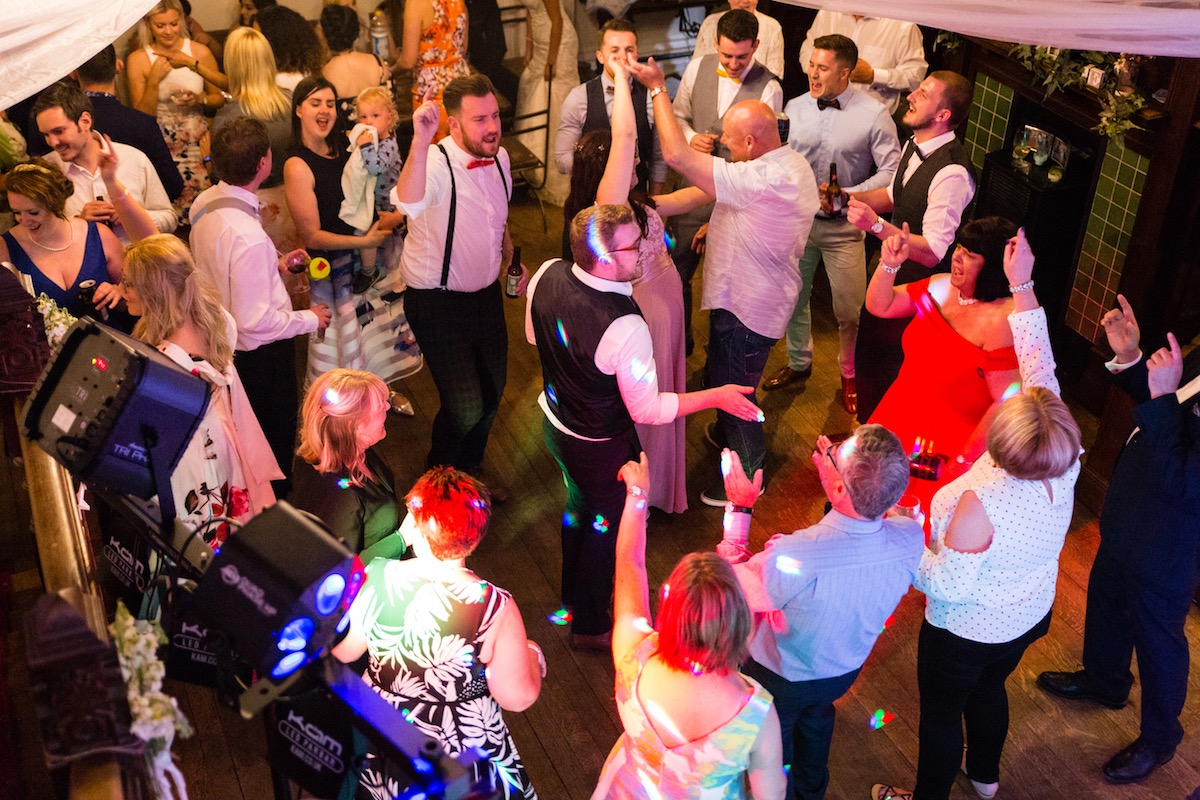 Buxton wedding band 'Punch The Air' are also available to hire at:
Cressbrook Hall
George Hotel
Hartington Hall
Hathersage Wedding Venues
Heaton House Farm
Losehill House Hotel & Spa
Mottram Hall
Old Hall
Palace Hotel
Pavillion Gardens
Rutland Arms Hotel
Shrigley Hall Hotel & Spa
Also other venues nearby to the Peak District at Derbys wedding venues.
Even the owner of Hargate Hall left us a fantastic review.
Its brilliant when we get reviews from brides, grooms, clients and guests for our amazing performances, but its another thing completely when a venue owner takes the time to review us.

Contact wedding party band 'Punch The Air' and we'll get back to you within 72 hours with our competitive price.