If you're looking for a Lilleshall Shropshire Wedding Band then 'Punch The Air' would absolutely love to take care of your live entertainment on your special day. We are a three piece indie rock & pop party band formed in 2013 and weddings are our speciality. Put your trust in a live wedding reception band that have performed on numerous occasions at Lilleshall Hall, each time we've thrilling brides, grooms and guests with our fantastic selection of Indie rock & pop music from modern day tunes all the way back to the 1950s. We are the best musicians when you hire a wedding band in Shropshire.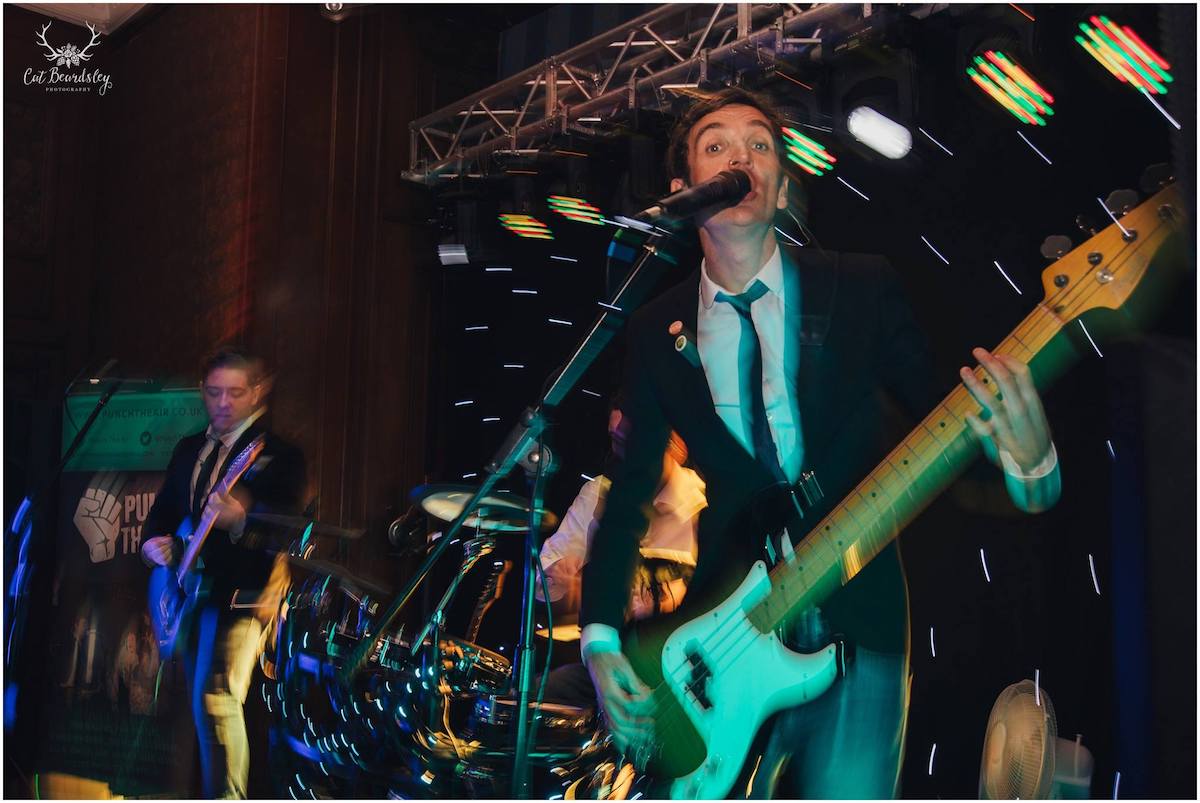 'Punch The Air' have that many years experience performing at weddings and nothing can faze us. We've seen it all before and know how to handle anything thats thrown at a wedding party band. We know the exact songs that will keep your guests up dancing all night long, when to slow it down and when to ramp it back up again. With our vast knowledge of wedding entertainment you can be assured of a fantastic night when you book our recommended wedding band.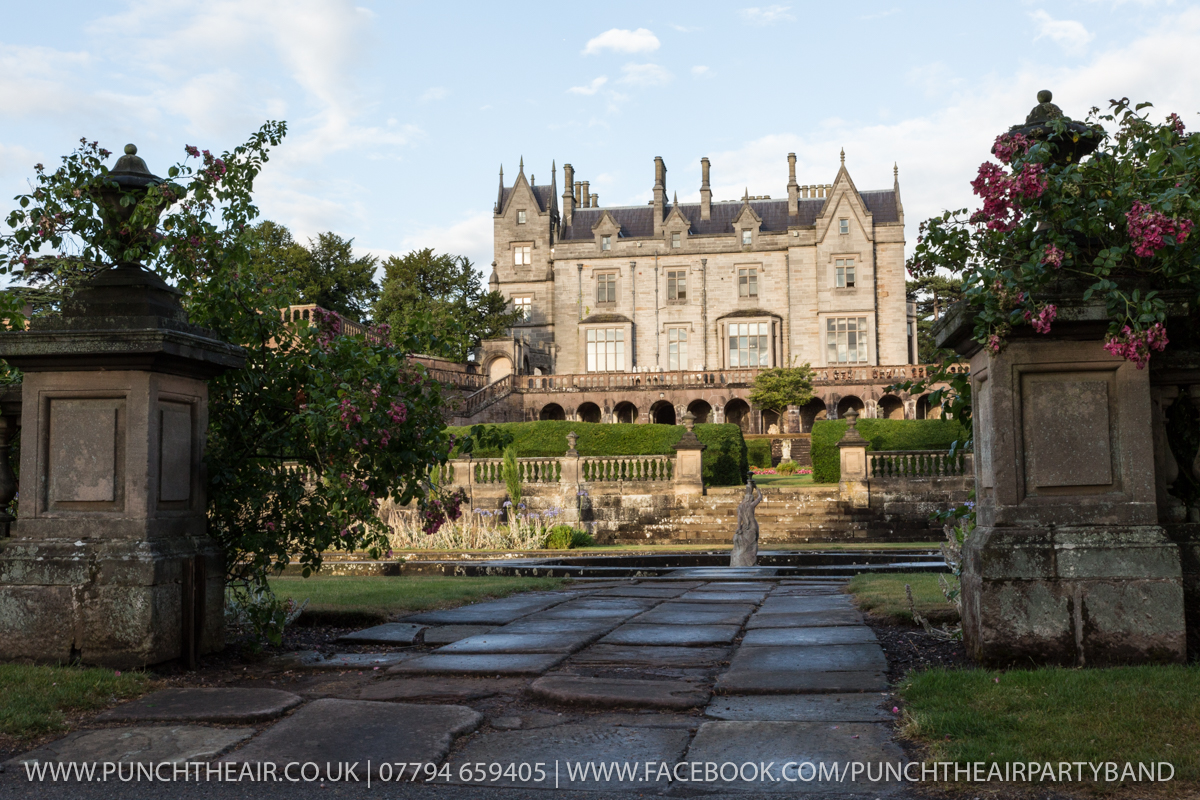 A little about Lilleshall Hall
We'll be very happy to perform as your Lilleshall Shropshire wedding band. It's such a beautiful building set in the most wonderful grounds with sports there too. The hall itself has three seperate rooms so there is one room for the band to set up in while you and your guests enjoy your wedding breakfast in another room which has the bar/lounge area attached to it. Lilleshall Hall is in very near to Cheswell, Church Aston, Muxton, The West Midlands, Donnington, Telford and Wrekin, Newport, M54 and A5 so is easily reachable.
The room that 'Punch The Air' perform in is called "The Duke Of Sutherland" room. It is just about large enough to hold a stage, lighting rig and dancefloor as you will see from the images below. The sound in the room is very easy for us to mix to a volume that is suitable for the size of the room and the clients requirements. With a small live performance room of this size you are best to chose a band like 'Punch The Air' that have a state of the art electronic drum kit in case there are any volume issues that may occur with a fully acoustic kit.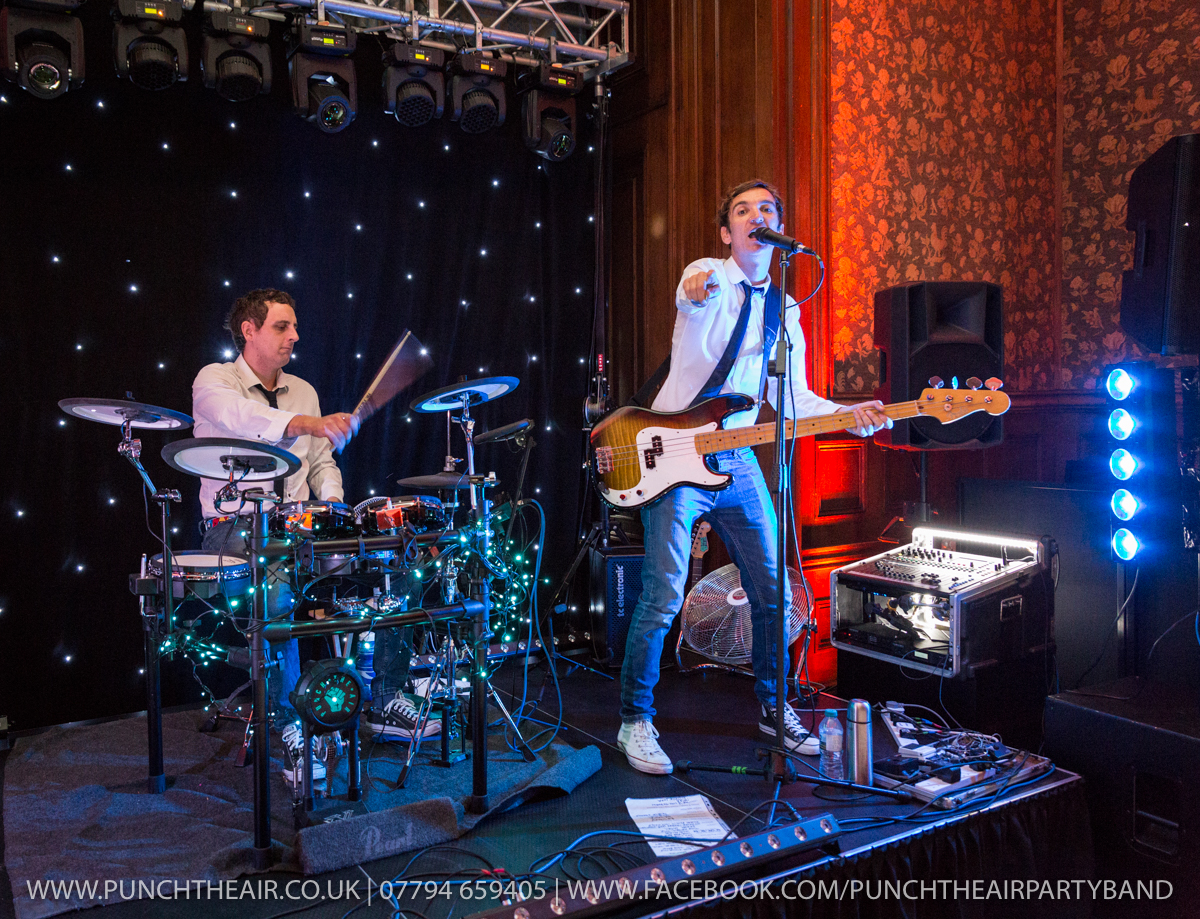 Our favourite venues
'Punch The Air' favourite nearby wedding venues include
The Shropshire
Haughton Hall
Hundred House Hotel
Tithe Barn
Patshull Hall
Hadley Park House
for your Lilleshall wedding.
Client reviews and our reputation.
We've built up a fantastic reputation over the years for making clients weddings a full on real party to remember. We pride ourselves on our fantastic 100% 5 star reviews
Client & Photographer Testimonial from our performance at Lilleshall Shropshire wedding band.
We impressed both the client AND the photographer so much that they both left us reviews. You can't ask for more praise than that can you?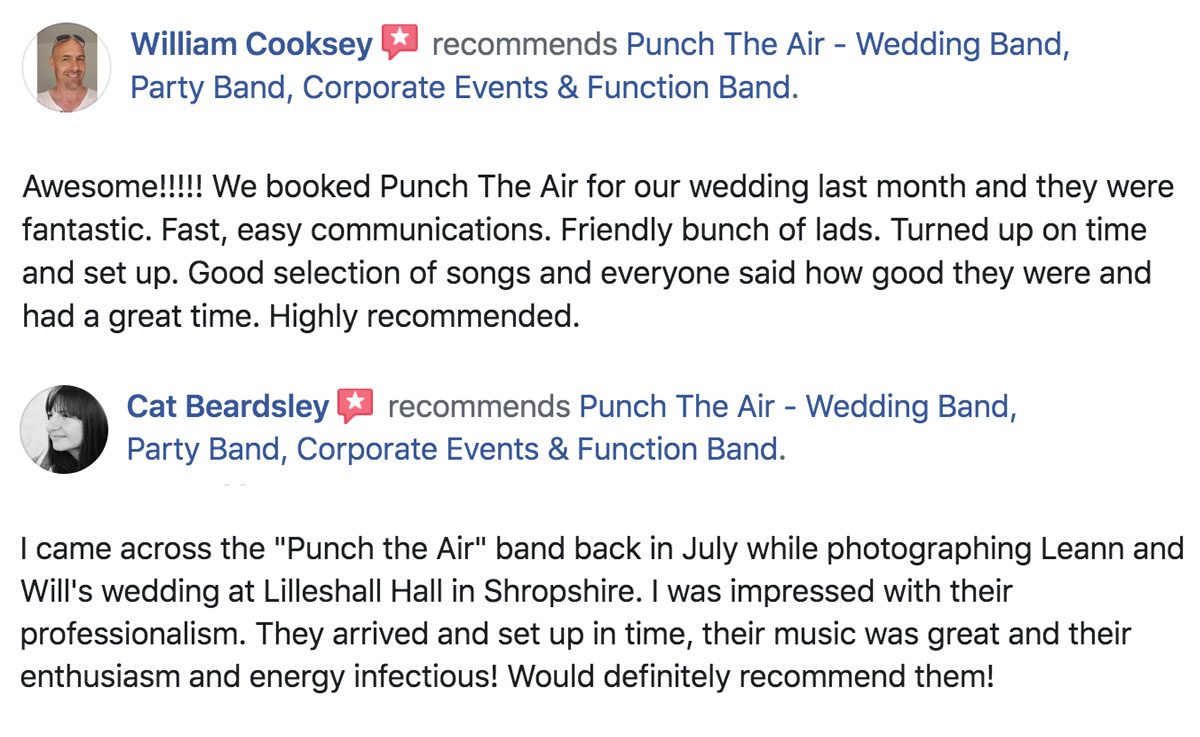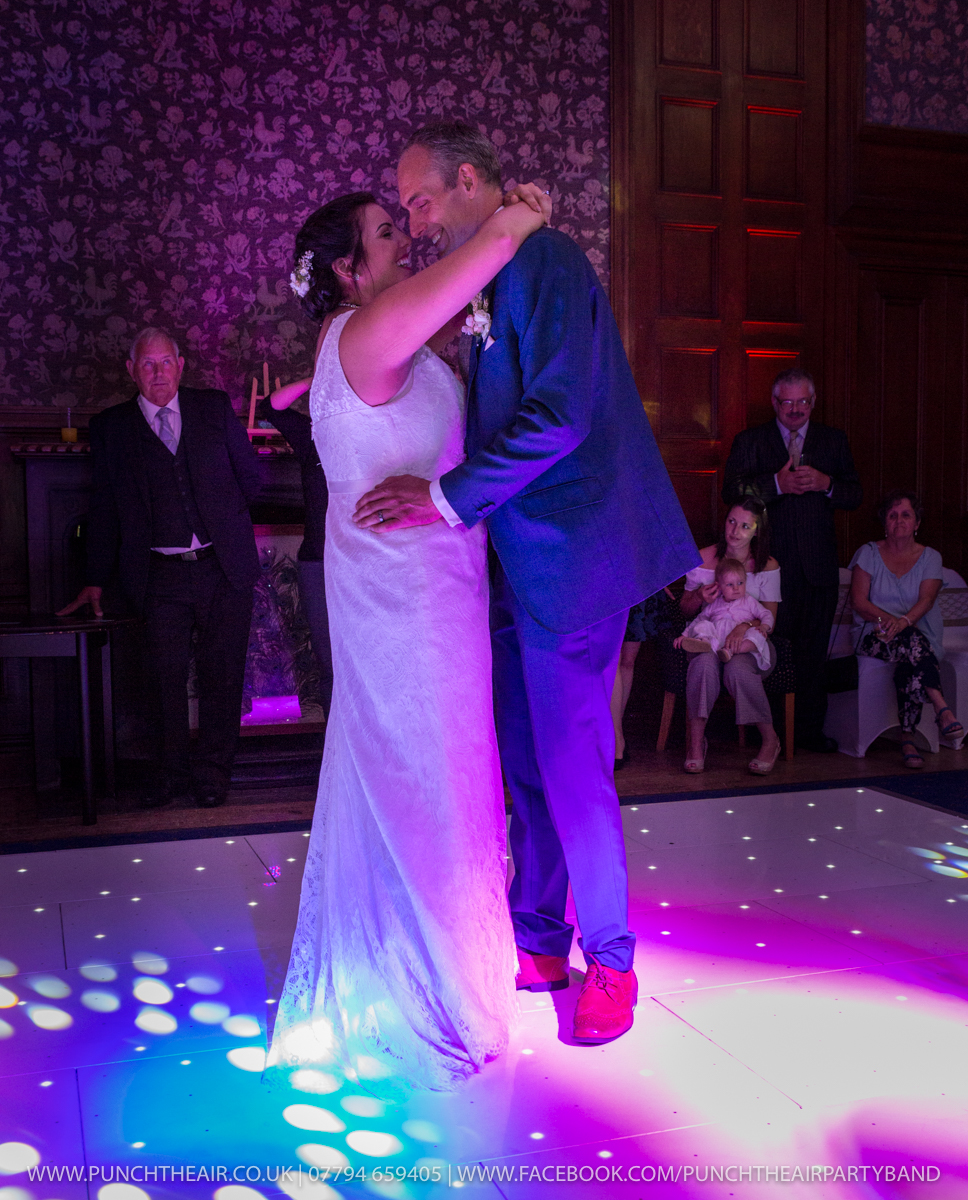 Contact Indie rock wedding band Punch The Air for your Lilleshall Hall wedding or party and we'll get back to straight away with a price. Book a Shropshire wedding band for other Shrops wedding venues.