Rowton Castle really is a unique and classic Shrewsbury, Shropshire wedding band venue. Just look at the photographs below, its like being a King or Queen for the day when you book a castle wedding venue. 'Punch The Air' perform Indie Rock wedding band Anthems at Rowton Shrewsbury Wedding Band. Watch our many wedding videos and view hundreds of wedding gallery images. Also read our live wedding band Blogs and watch our live wedding entertainment Vlogs. Contact 'Punch The Air' now for a quote to hire a wedding band in Shropshire. Don't leave it to chance, book a professional wedding band.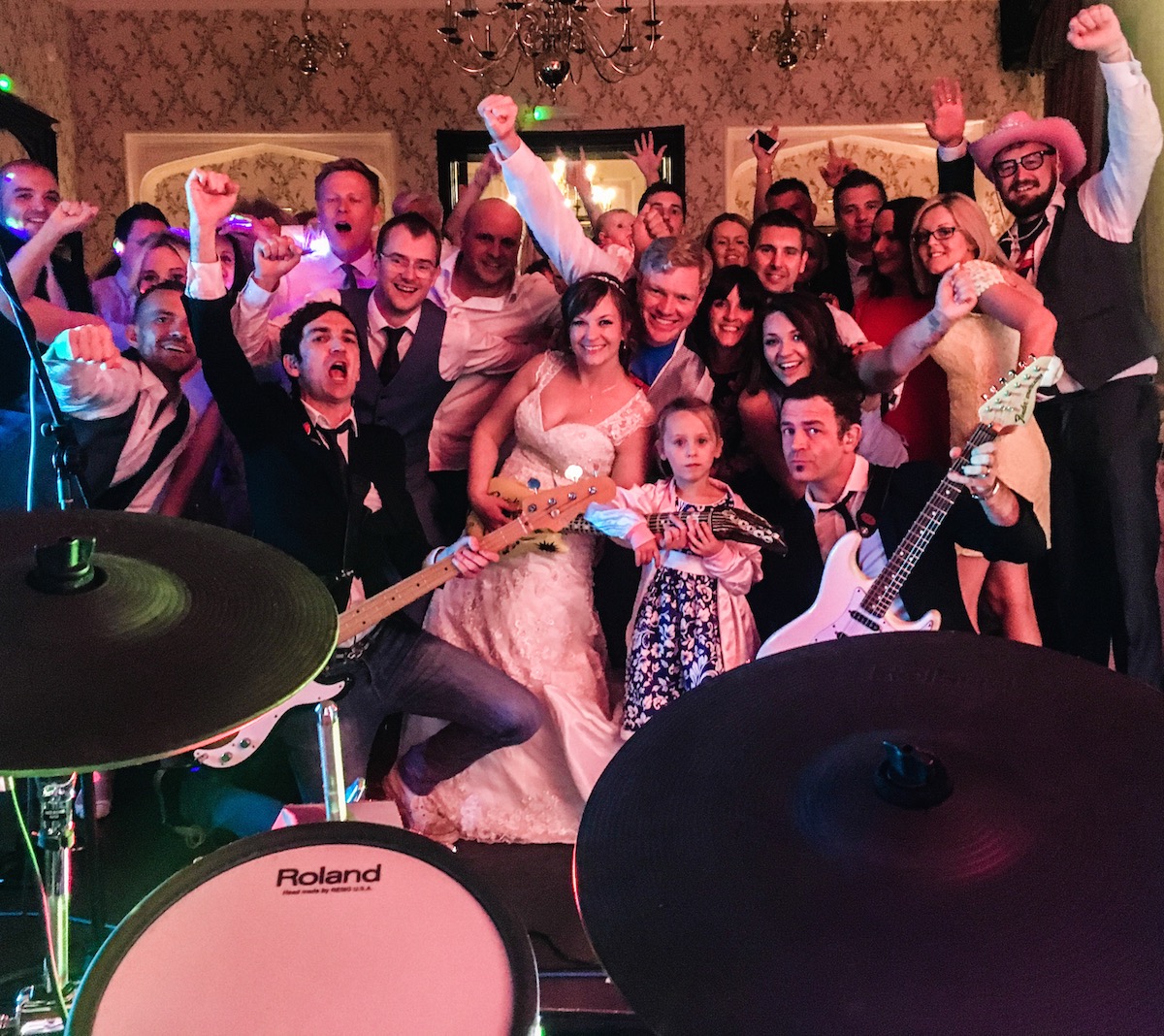 Book a Rowton Shrewsbury Wedding Band
We'll give you and your bride/groom live entertainment with massive classic Indie rock anthems from our repertoire including Foo Fighters, Coldplay, James, Chumbawamba, Oasis, Arctic Monkeys, The Killers and more. Furthermore for your friends and family (and those actual decent work colleagues who are your daytime friends) we'll perform chart party hits from the last 60 years by artists like Queen, George Ezra, Bryan Adams, Van Morrison, Lynyrd Skynyrd, The Beatles and more. If you want the perfect professional musicians for your reception then you need to hire a wedding band in Shrewsbury.
Your Rowton Castle wedding band 'Punch The Air'
As you will have just seen in the above wedding band video 'Punch The Air' certainly know how to entertain wedding guests. We'll have everyone singing and dancing along to the biggest indie rock hits. Also chart pop music from present day into the 90's, through the 80's, across the 70's, inside the 60's and just about tickling the 1950's.
Rowton castle wedding entertainment.
We love this Rowton Castle Shrewsbury Wedding Band venue. It has its own separate live band room. Therefore our wedding function band can set up without disturbing you and your guests during your wedding breakfast. The room has quite the reveal when the large wooden doors are opened showing off your Rowton castle live wedding band. The sound in the live room can be a little "Alive". Probably due to there being no carpeting or chairs to absorb the sound. As a result, live wedding bands without our state of the art mixing desk with 31 band graphic equaliser may struggle to give you the optimum mix in the room. This is why you should hire Punch The Air as your wedding band.
Rowton Castle Exterior
See how beautiful a Shropshire wedding venue Rowton Castle is. Imagine having all your photos taken in and around the grounds with this wonderful brick castle in the background. We'd love to play a part in your special day when you book a wedding band. Rowton Castle's address is Halfway House, Shrewsbury SY5 9EP.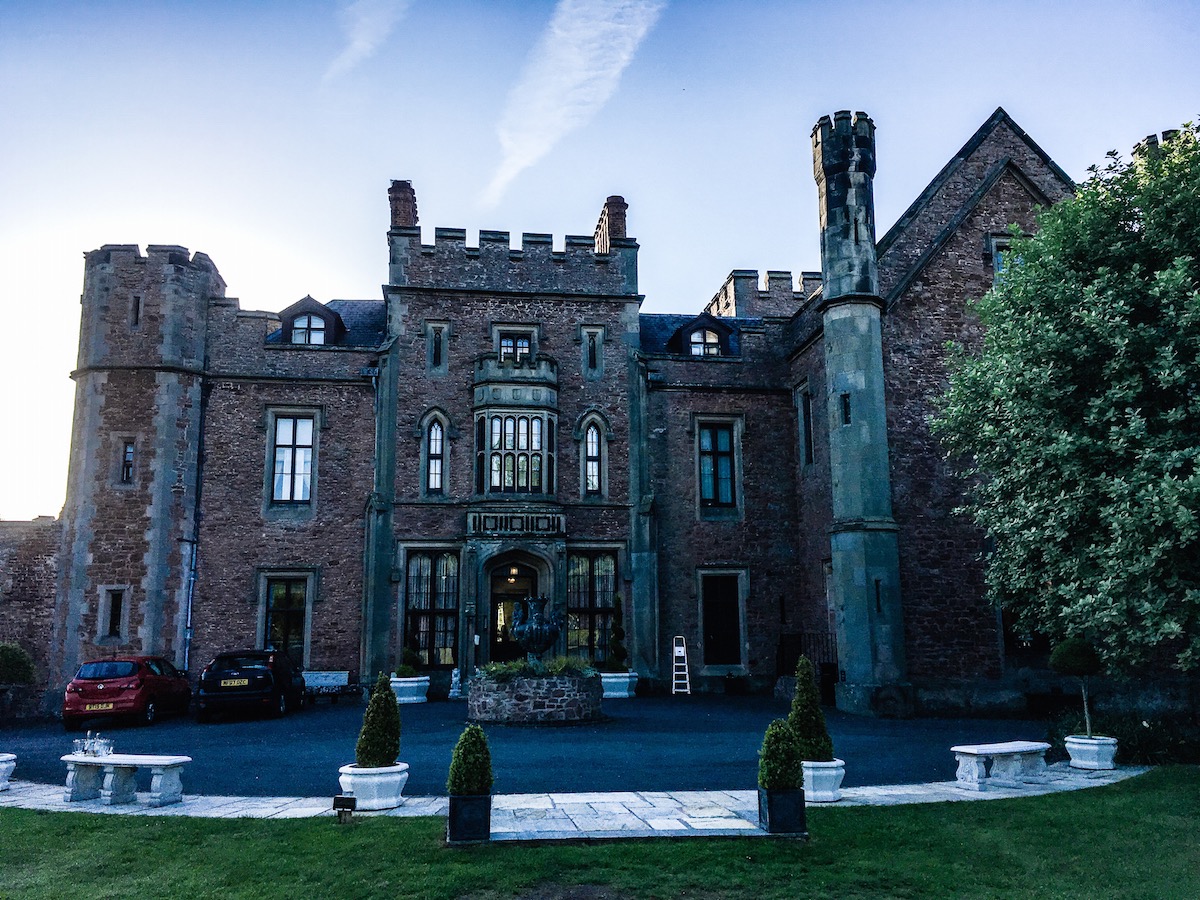 Live wedding band photos at Rowton Castle
Certainly a triumphant performance by Rowton band 'Punch The Air' with Bride & Groom John & Cat all 'Punching The Air'.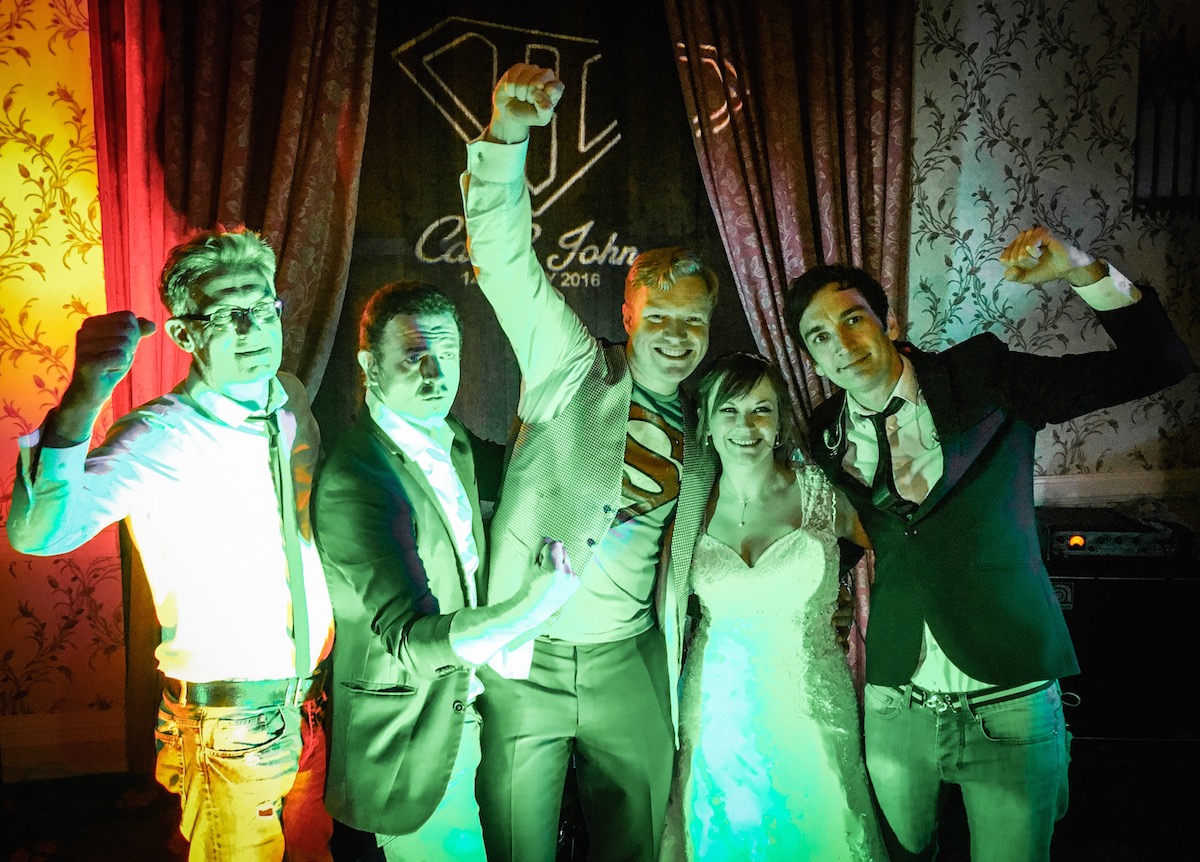 Andy Starkey rocking out at Halfway House wedding venue. Likewise everyone was up dancing all night long to our Rowton Castle Shrewsbury wedding band.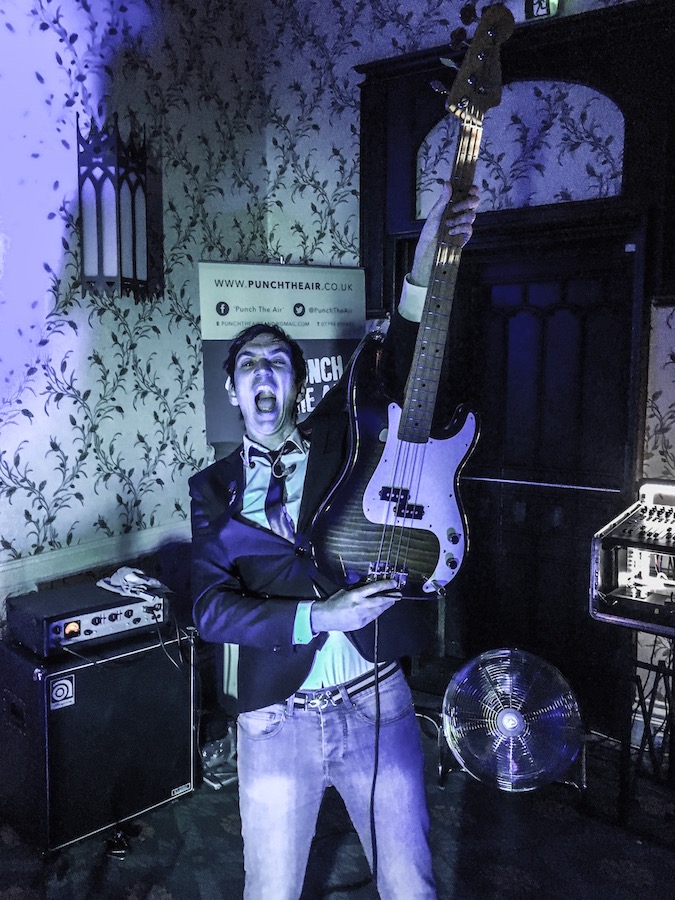 The Bride & Groom's final dance of the night together was performed live by Rowton Castle band 'Punch The Air'. Wonderwall by Oasis was John & Cats final song request, they sang it, we sang it and consequently EVERYONE sang it.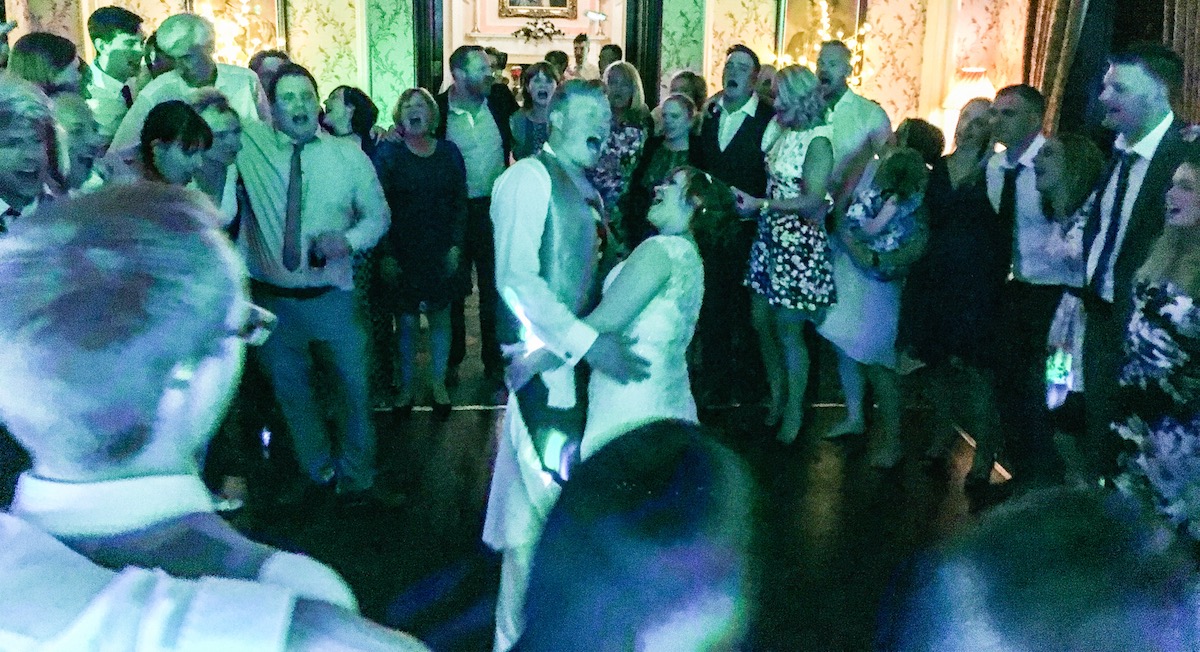 ---
To check if we're available for your evening wedding reception party fill out the contact form with all your entertainment requirements or email punchtheairband@gmail.com or call UK 07794 659405