Professional musicians Punch The Air have performed many times at Pendrell Wolverhampton Wedding Band. When you book a wedding reception band we'll perform huge Indie bangers from the 80's, 90's, 2000's and modern day. For you we'll play songs by Oasis, Feeder, Coldplay, Arctic Monkeys, Kings Of Leon, The Killers and more. For your friends and family we'll perform modern pop chart music and tunes going all the way back through the years to the 1950's. Your guests will love our songs by Amy Winehouse, George Ezra, The Human League, Van Morrison, The Kinks, Queen, The Beatles and more. Contact to check on price and availability to hire a W'hampton wedding band.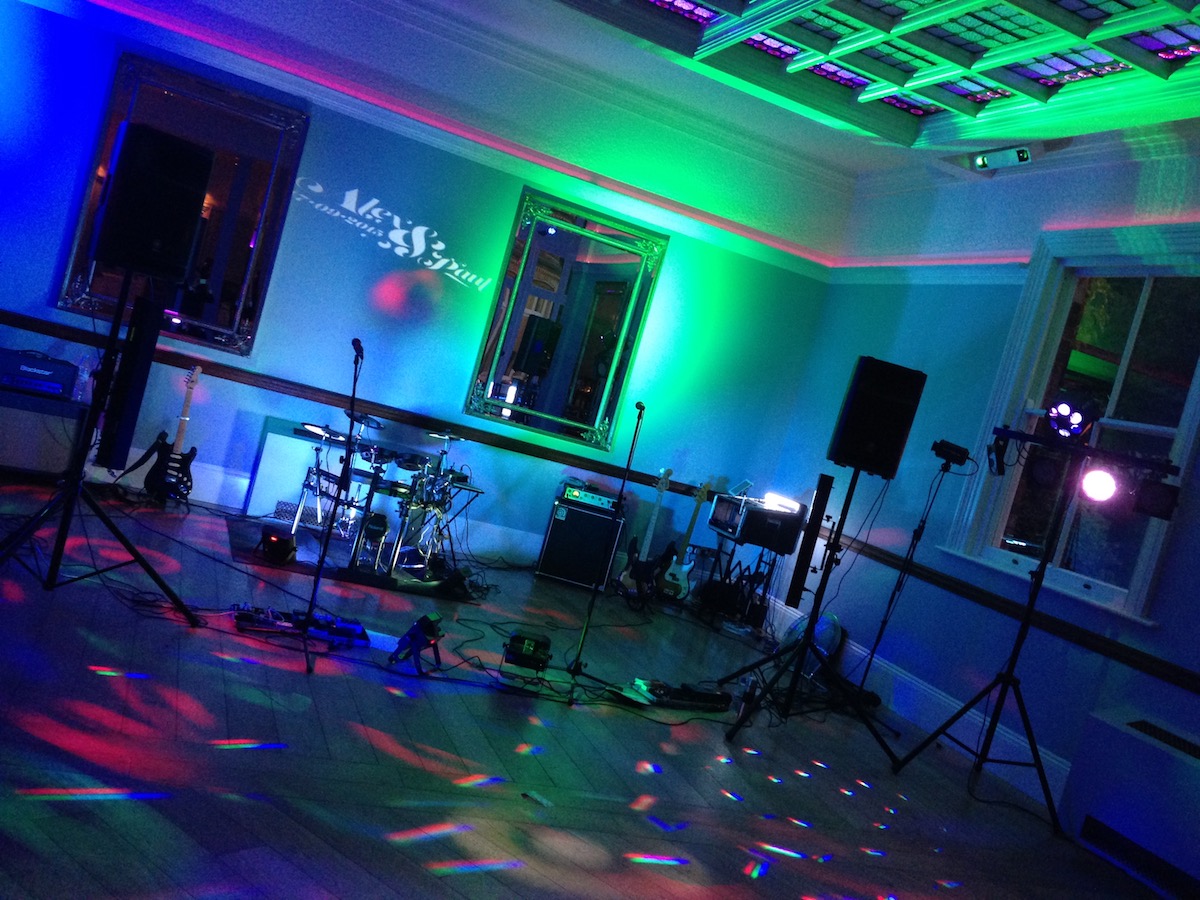 Book a Pendrell Wolverhampton Wedding Band
Watch our many, many live videos of wedding band performances. View our galleries of images from live indie rock wedding band gigs. Read about our exploits across the country at the various Wolves wedding venue we perform at in our blogs. You can even watch what happens when you book Pendrell Wolverhampton Wedding Band 'Punch The Air' for your wedding reception in our Vlogs. Book a wedding reception band.
Pendrell Hall Wedding Band venue – Must know info.
This wedding Hall in Codsall Wood has a sound limiter. What is a sound limiter though? It's simply a piece of equipment that listens to the volume of the room at this Wolves wedding venue. If the band (Or even the guests) reach a certain decibel volume of noise it cuts the power to the stage area. Nine times out of ten it is usually the volume of the drum kit that triggers the limiter. This is why we always bring along our state of the art electronic drum kit with us to this lovely Staffordshire wedding venue.
We can completely turn the bands volume up or down to adhere to the venues exact volume policy. This makes sure all of your guests stay on the dance-floor the whole night long without any lack of sound interruptions. Even if you don't choose W'ton wedding band 'Punch The Air' then make sure your Wolvo Wedding Band has an electronic drum kit. The band also need to understand how to perform at a none "Stupidly high volume level" otherwise you're not going to end up with a live band being able to actually perform at Pendrell Hall on your special day.
The volume and sound quality of your Pendrell Hall band 'Punch The Air' will always be perfect for all your guests at your wedding reception. We have performed at this Codsall Wood wedding venue on many occasions and know the correct volume to perform at. We are the ideal group to hire a wedding band in Wolverhampton.
When you book Wolves wedding band 'Punch The Air' you will get
Massive sing-along/dance-along hits from Classic Indie Anthems artists then wedding music from the last 60 years by:
50s – Elvis, Chuck Berry
60s – Beatles, The Kinks.
70s – Queen, Lynyrd Skynyrd, Buzzcocks.
80s – Joan Jett, Tiffany, Rick Astley, Bryan Adams.
90s – The Rembrandts, Deep Blue Something, Alanis Morissette.
00s (And onwards) – Calvin Harris, George Ezra, Walk The Moon, Stereophonics
Live wedding band performances in an upbeat & high-octane style (Plus encores).
Wedding Band Professional, 'Hard Copy' Contract
A very professional experience from your initial contact right through to when your event ends.
State of the art high end PA system, sound desk and lighting rig.
DJ services before, in-betweeen and after live performances so you can continue to dance the night away.
Public liability insurance and PAT certification.
No agency fees what so ever.
A competitive price that you'll be hard to beat.
Previous Wolverhampton wedding venue clients
Lovely Pendrell Hall wedding band clients Loz & Em standing with bass player and leader singer Andy Starkey from 'Punch The Air'. Behind you will see the custom projector logo created by Andy which is an optional extra you can choose at your black country wedding venue too.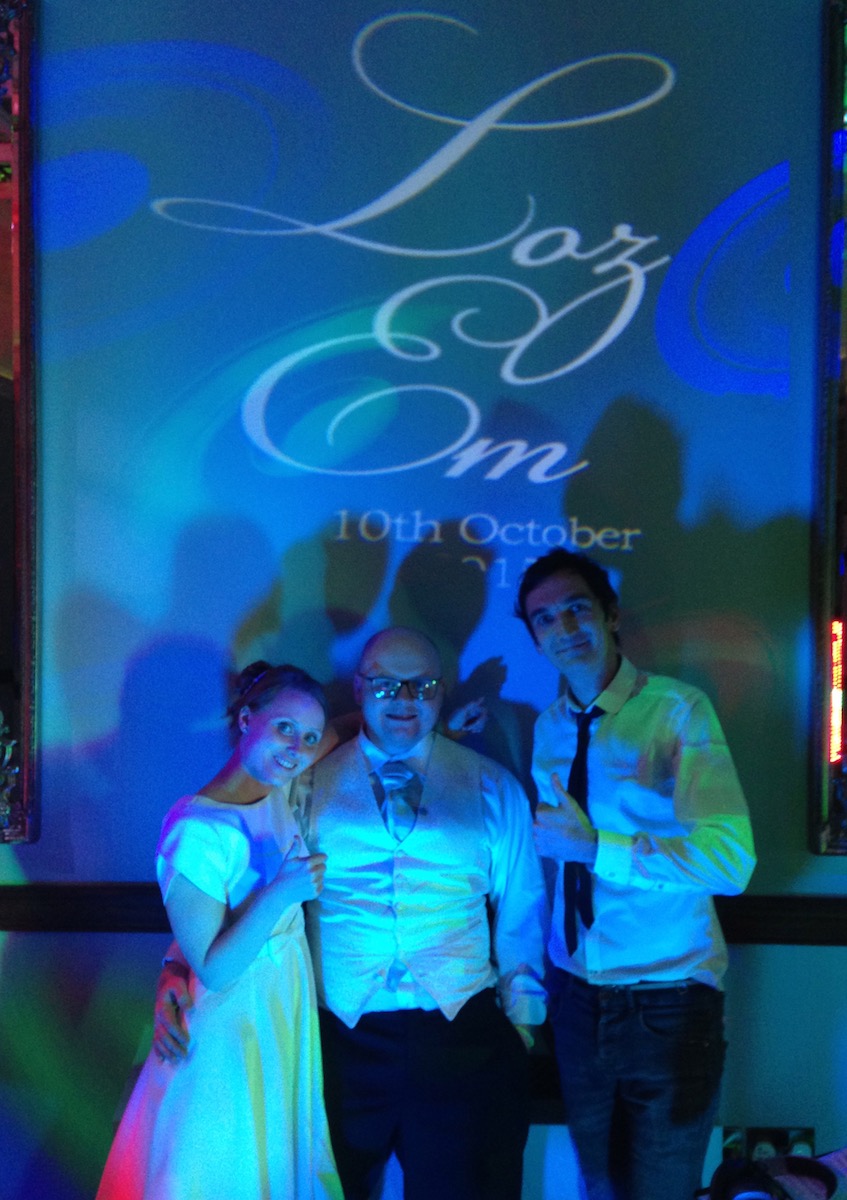 We do love to rock out on stage and we encourage all guests to get up out of their seats to sing, dance and clap along to us. 'Punch The Air' are a very entertaining band both on and off stage and it is our pleasure to help make your wedding reception party run as smoothly as possible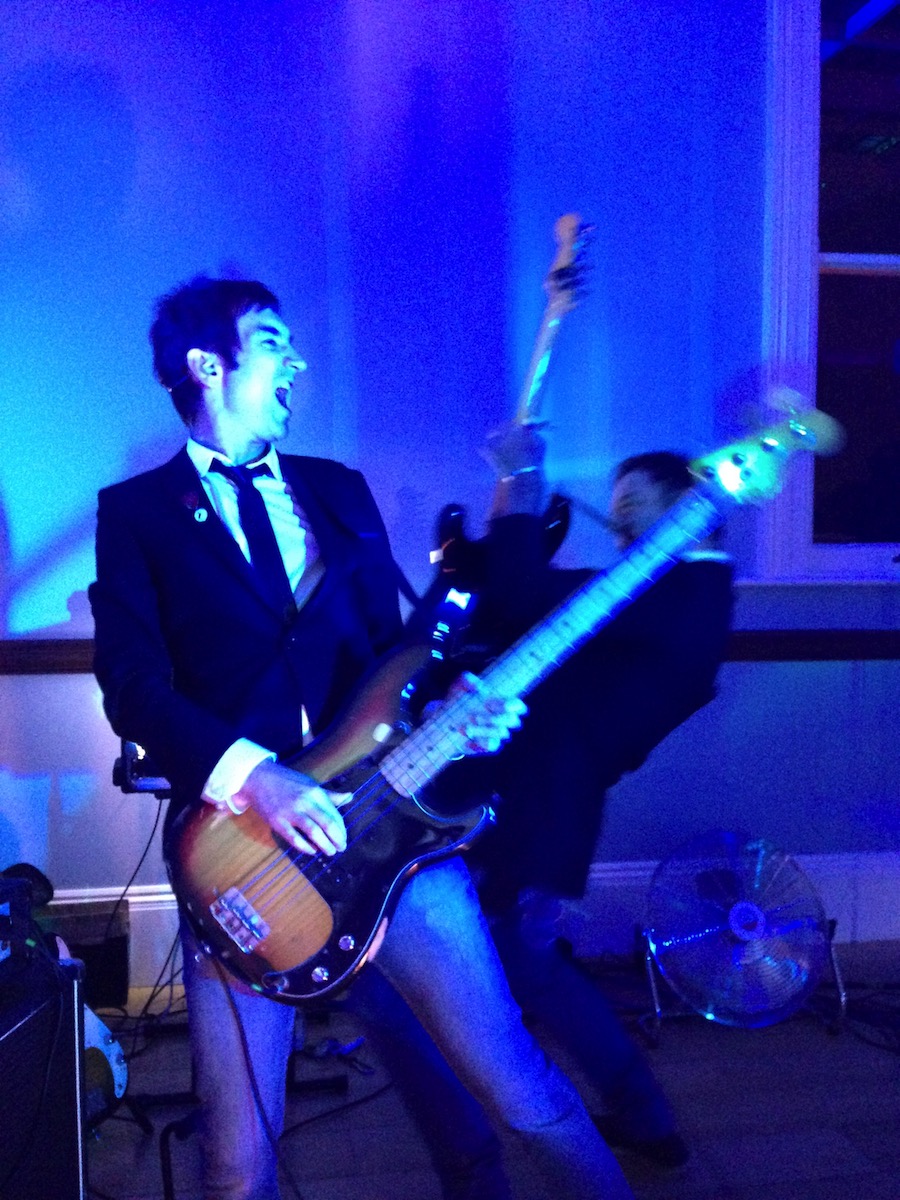 A video shot at Pendrel Hall featuring a custom gobo projector logo . This is available to book separately from Pendrell Hall wedding band 'Punch The Air'. Hire a wedding function band.
Alex & Paul loved their custom wedding gobo projector design Andy designed for them using their own logo form their wedding invites.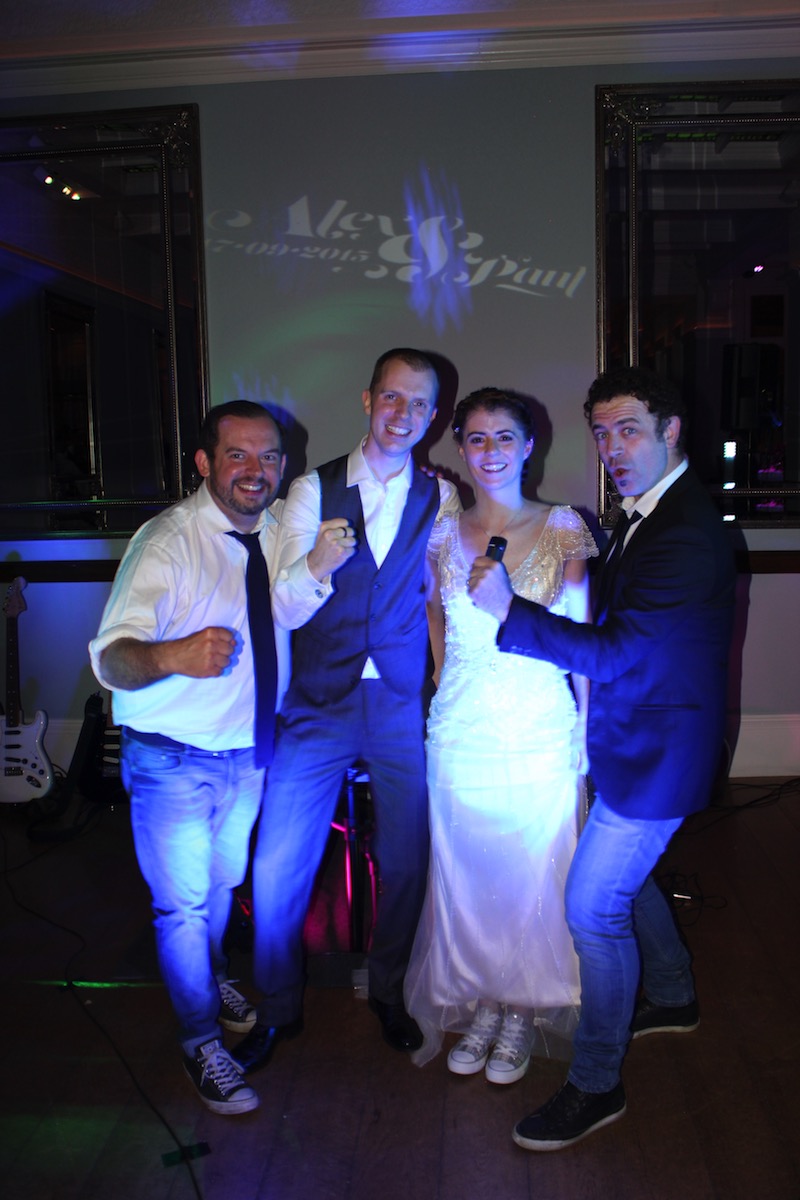 Contact 'Punch The Air' to check on availability for your Wolverhampton Wedding venue such as
Grand Station
Ramada Resort Park Hall Wolverhampton
The Mount Hotel, Tettenhall
Royale Banqueting Suite
and any other Wolverhampton wedding venue