We do enjoy performing as Mill Barns Bridgnorth Wedding Band. Indie Rock wedding band 'Punch The Air' have performed at this Alveley wedding venue on many occasions. We'll give brides & grooms classic and modern indie rock songs from The Killers, Kings Of Leon, Coldplay, Arctic Monkeys, Oasis, Kaiser Chiefs and more. For your other guests we'll play music by George Ezra, The Beatles, Queen, Amy Winehouse, Florence And The Machine and more from our wedding repertoire. Your wedding guests will be up dancing all night long to our incredible mix of wedding party band music. Contact to check on availably and price to hire a Shropshire wedding band venue.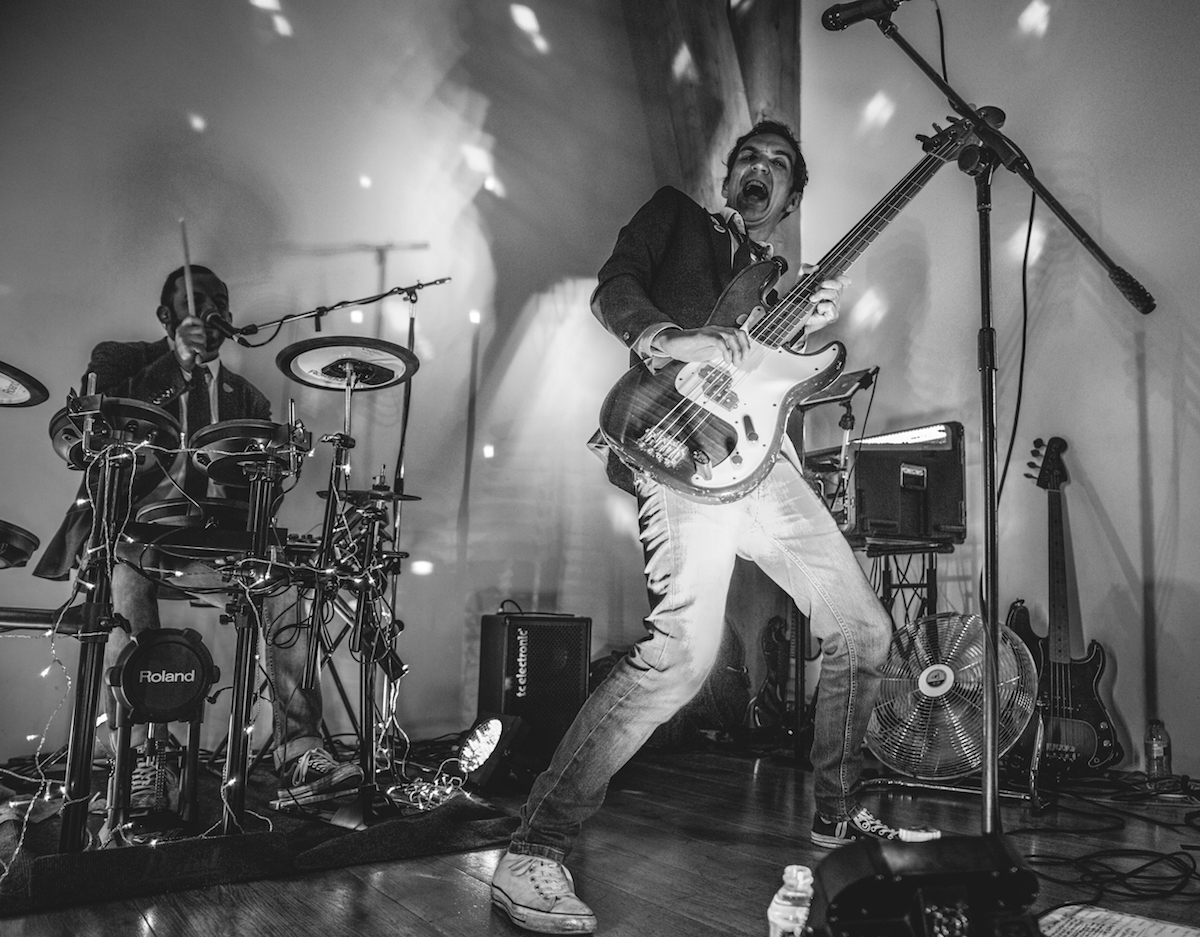 Mill Barns Bridgnorth Wedding Band video
Don't worry, we've got video proof of us actually performing at this wedding venue. Has any other band you might be considering? Watch as Hayley & Tom first of all get married at Mill Barns, Alveley wedding venue with Indie rock wedding band 'Punch The Air' waiting in the wings. Enjoy watching them lark around with their friends and family. They cut the cake, then finally hold onto your seats as 'Punch The Air' take over and indie rock their wedding. The song featured in this video is our studio recording (None live) version of Parklife by indie band Blur. This track always goes down incredibly well at wedding receptions as guests LOVE to singalong with us.
Hire a Mill Barns Party Band and we'll give you:
Two live performances of indie rock cover band & chart pop music.
All sound and lighting equipment for your Shropshire wedding.
iPad DJ services throughout and until midnight.
Hard copy contract for piece of mind.
An amazing night of songs and dancing that you'll never forget.
All night long smiles for you and your guests.
Photo gallery at The Mill Barns.
Mill Barns Wedding Band live Christmas video
This was a December wedding so Christmas party band 'Punch The Air' also crowd created this video of the bride and groom joining us on stage for Last Christmas by Wham. All audio is 100% live. "Oh what fun it is to have, Punch The Air on your wedding day….hey". Have you ever known another wedding reception band work this hard to prove to you what they do on a weekly basis professionally?
Mill Barns band photo of Bride & Father dancing.
A lovely image of Mill Barns band 'Punch The Air' "Second dance" with Bride 'Hayley' dancing alone with her father while guests enjoy this wonderful moment. Moments later indie wedding band 'Punch The Air' cracked into our first set and everyone rushed to the dance-floor. You too can hire a wedding band in Bridgnorth.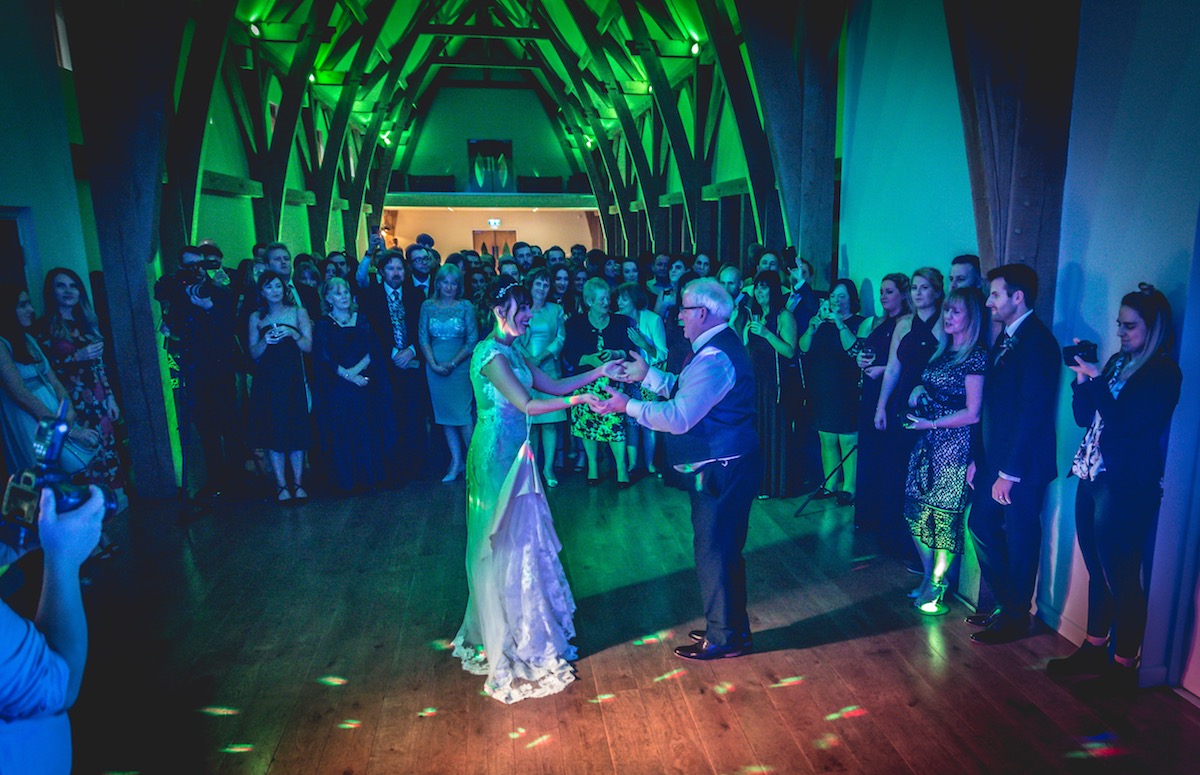 To note about this Alveley wedding venue.
This modern Shropshire wedding venue (as stated in their T&Cs) has a sound limiter. It is set to 100 decibels. When you hire a wedding band make sure they have an electronic drum kit as we do. 'Punch The Air' have a state of the art electronic drum kit to help adhere to this wedding venue's volume levels. Sound quality wise you wouldn't even know it wasn't an acoustic drum kit you were hearing at the wedding reception. Contact to book a wedding function band.