Pimhill Barn is a beautiful converted barn on a lovely working farm and 'Punch The Air' are a recommend wedding supplier there. The wedding venue features wooden beams that separate three sections in the barn. It is very easy to have indie rock wedding band 'Punch The Air' Pimhill Shrewsbury wedding band perform at the one end while tables can still be kept out at the other end for the buffet. Therefore the middle section is the entrance to the barn from the bar area when you hire a wedding band in Shrewsbury. Local Salop ales are served at the bar as well as a selection of excellent craft ales, lagers and spirits. Contact to hire a Pimhill Barn wedding band to check on price and delivery.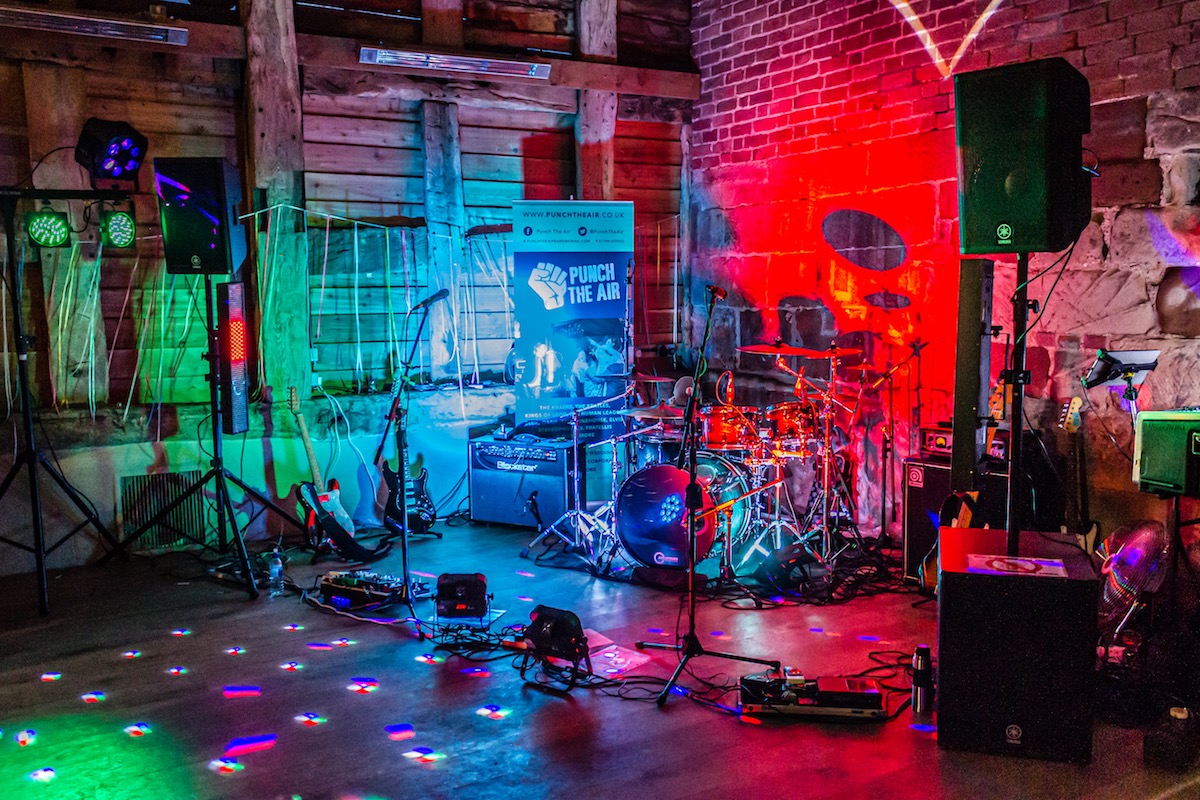 Punch The Air Pimhill Shrewsbury Wedding Band songs and what you'll get from us.
When you hire 'Punch The Air' for your wedding reception at Pimhill, Harmer Hill we will perform two live sets of Indie rock wedding band music and chart pop music from modern day back through the decades to the 1950's. You'll hear Arctic Monkeys, Beatles, George Ezra, Oasis, Blink 182, Queen and lots more from our indie covers band repertoire.
We will provide you with iPad DJ services from when we're set up all the way through your reception until midnight (Extendable out for an additional fee with our late night DJ services). All the bands backline, PA speakers, mixing desk and even lighting are included in your price with our wedding band in Shropshire.
Hire a Pimhill Barn Shrewsbury Wedding Band
You are able to dress the Shrops wedding venue room how you want. So you can choose your own food and select what drinks you want serving. It's a very modern and relaxed way of doing things at Pimhill Farm wedding band.
It is very easy to load the bands equipment in and out of Pimhill Barn wedding band. Because there is a side door near the stage area with only a couple of easy steps to climb. As a result it is possible to park the bands vehicles for the whole of the event just the other side of this door. Hence there is no excessive moving of indie rock cover band heavy equipment.
The Shrewsbury barn features no sound limiter and has just enough echo and reverb to give a great full sound. Consequently there are no issues of noise bouncing back off walls towards the band. The best position to place the stage area is slightly up the one corner of the barn for your Shrewsbury wedding band.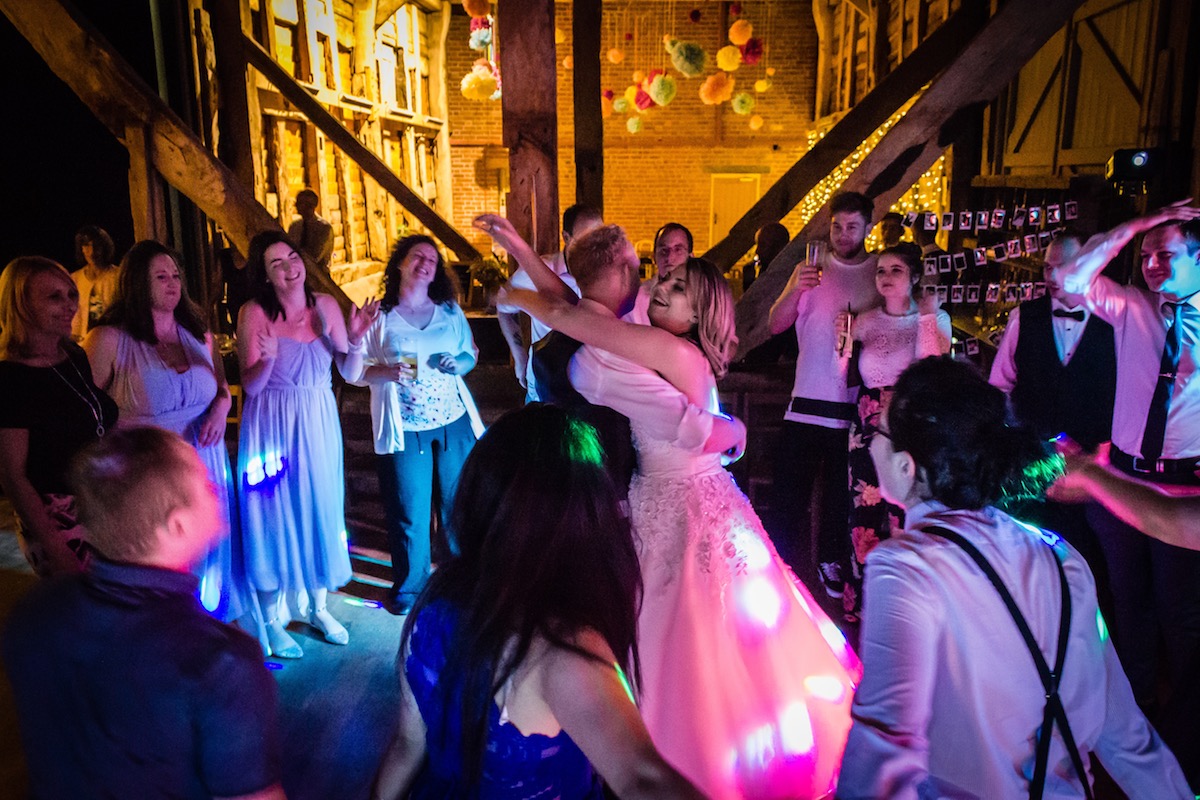 We can highly recommend Pimhill Barn, Harmer Hill, Shrewsbury, Shropshire for your special day. So if you want to have either a traditional or a more modern wedding reception due to its look, sound and accessibility are fantastic.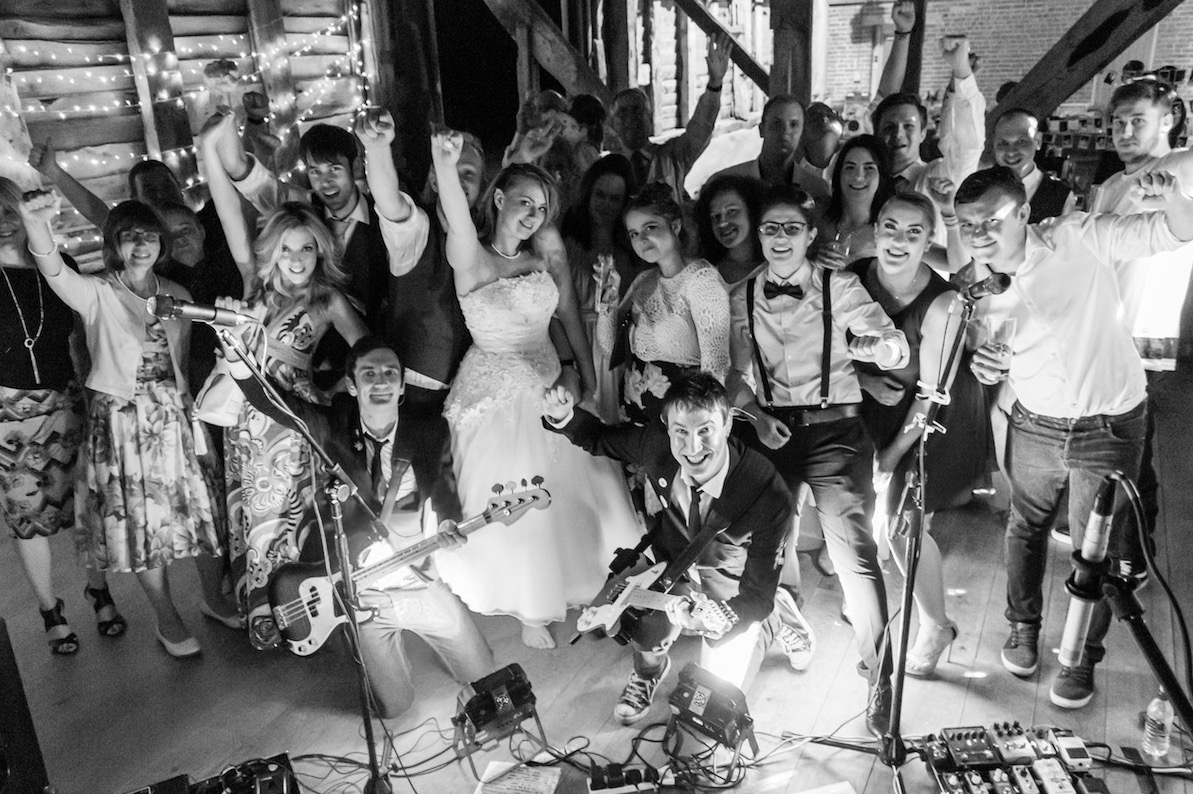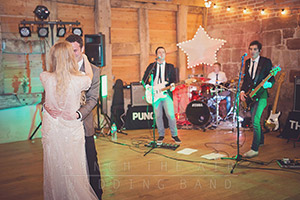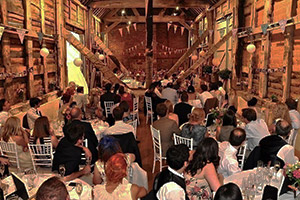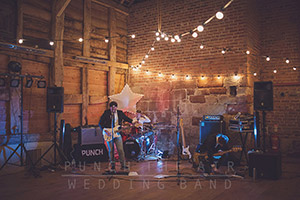 Shropshire wedding band video
View more images of Punch The Air performing at Pimhill Shrewsbury wedding band and many other venues across the Shropshire and the rest of the country.
Contact wedding party band 'Punch The Air' to book a Shrewsbury wedding band reception.