If you want to hire a Brewhouse Kitchen Lichfield Band to perform upstairs at B&K Staffordshire for your Lichfield wedding, birthday, private party, or corporate event then we are the band for you. Indie rock cover band 'Punch The Air' have performed at many weddings, birthdays and parties in The Watling Room. Next door is the The Ryknild Room which holds its own bar and places for guests to sit, drink and eat. The whole of the upstairs can hold around 120 guests with a covers band set up too so theres room for everyone to attend your event. Contact to check price and availability to book a Lichfield Party Band.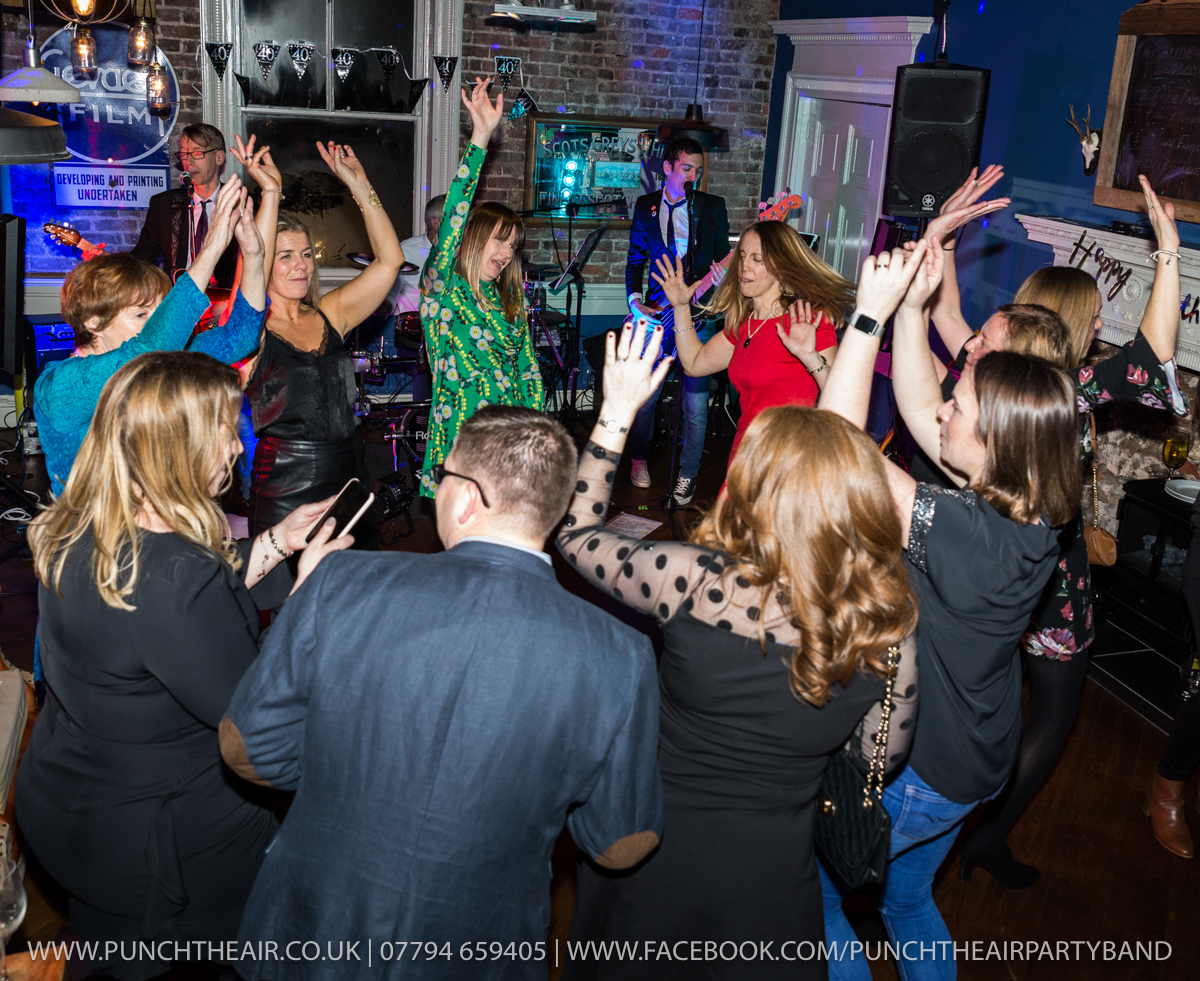 Why book a Brewhouse Kitchen Lichfield Band 'Punch The Air'?
As you will see from the below video as 'Punch The Air' are a three piece indie rock cover band band we can fit in the room easily as a preferred Brewhouse Kitchen Lichfield Band and leave you plenty of room on the dance-floor still. Couple that with our state of the art electronic drum kit and we can tailor the volume of the room perfectly. It will be the exact volume required for your Staffs event with no chances of any screaming feedback problems. This is due to our indie band extensive knowledge of sound control with live entertainment and our digital mixing desk. So thats your sound SORTED.
Hire indie rock cover band 'Punch The Air' for your Lichfield
Birthday party band
Corporate entertainment live band
Wedding entertainment band
Charity band
Party band
Christmas party band
New Years Eve party band
More about Lichfield Band 'Punch The Air'
Check out our repertoire showing you all the amazing Indie Rock Anthems songs we play then chart pop from present day all the way back to the 1950s. There really is something for everyone when you book Punch The Air as your Brewhouse Kitchen wedding band. We have many more videos for you to view as well.
What you get when you hire a band in Lichfield at Brewhouse & Kitchen Staffs:
Massive singalong/dancealong hits from Indie Rock & chart music from the last 60 years by:
50s – Elvis, Chuck Berry
60s – Beatles, Van Morrison, Monkees.
70s – Queen, Lynyrd Skynyrd, Undertones.
80s – Human League, Rick Astley, Beastie Boys.
90s – Oasis, Blur, Reef – Big Indie Numbers
00s (And onwards) – Killers, Coldplay, George Ezra, Kings Of Leon, Amy Winehouse.
Upbeat & high-octane live performances (Plus encores).
Professional, 'Hard Copy' Contract
A professional experience from your initial contact right through to when your event ends.
State of the art high end PA system, sound desk and lighting rig.
DJ services before, in-betweeen and after live performances so you can continue to dance the night away.
Public liability insurance and PAT certification.
A very competitive price that you'll be hard to beat.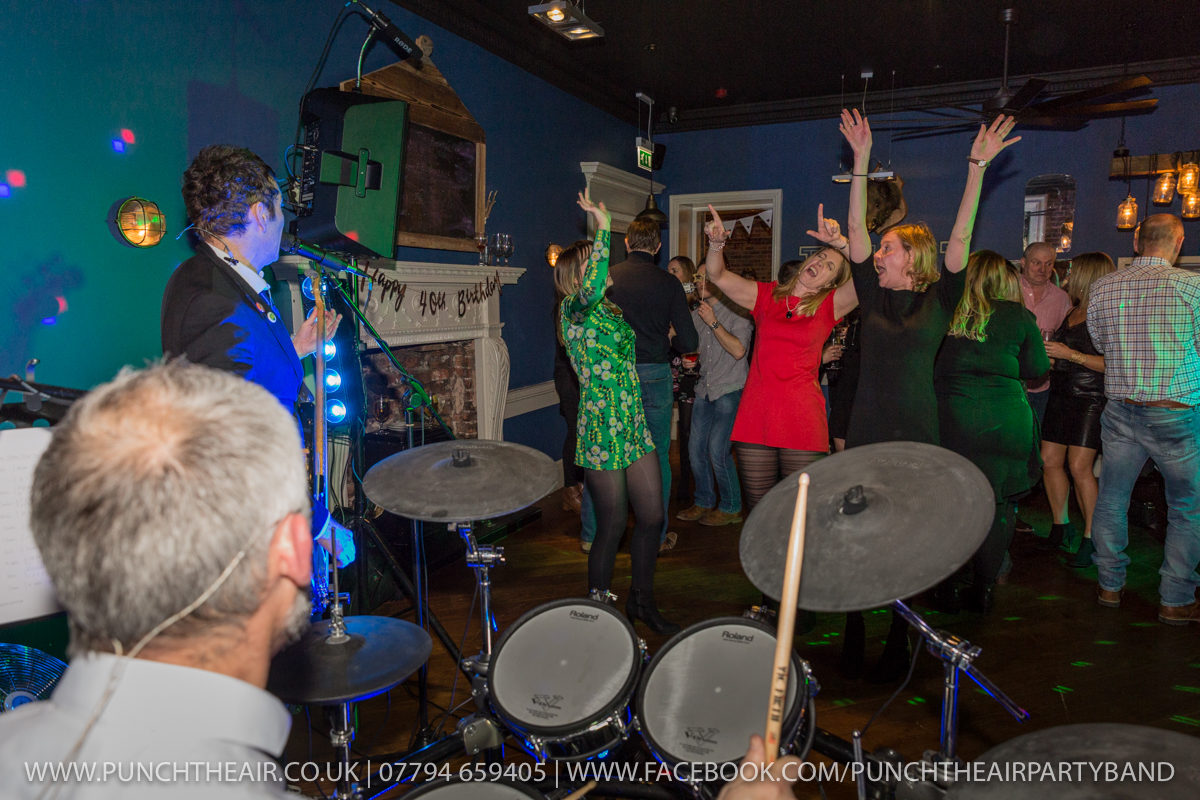 Want to know more about our Birthday party band?
Head on over to our about page to find out in length what our top rated party band we can do for you at your event. We're a very accommodating professional party band and you can even use our microphones for speeches. This is great if you're holding a charity event band at this live music venue. You can see our many, many wonderful reviews and also below are for our actual performance for the above video function band at Brewhouse & Kitchen.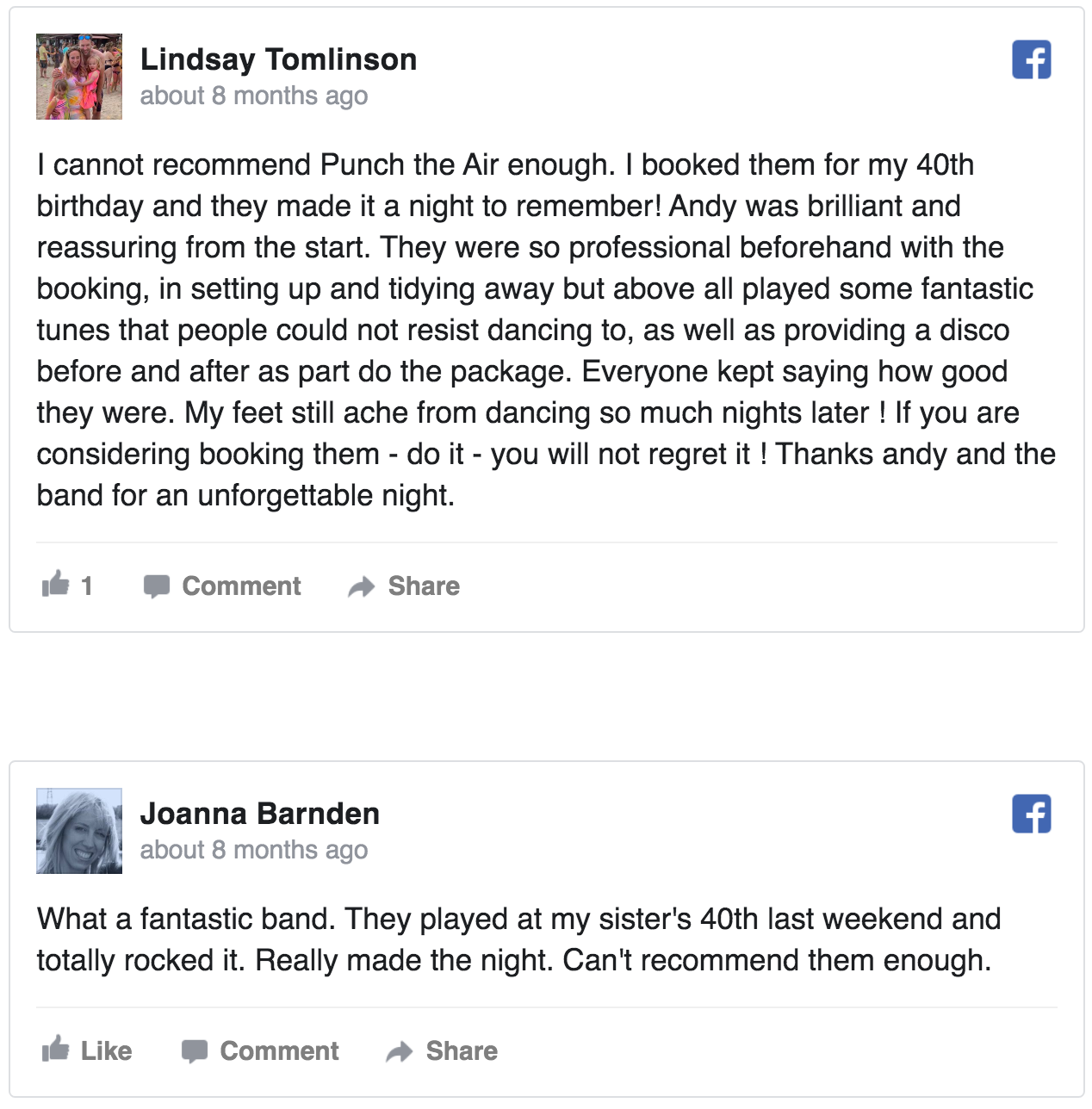 How to contact Lichfield wedding venue band.
We've made it really easy for you to get in touch using the form below, but you can also call UK 07794 659405, email us punchtheairband@gmail.com
Brewhouse Kitchen Band Contact Form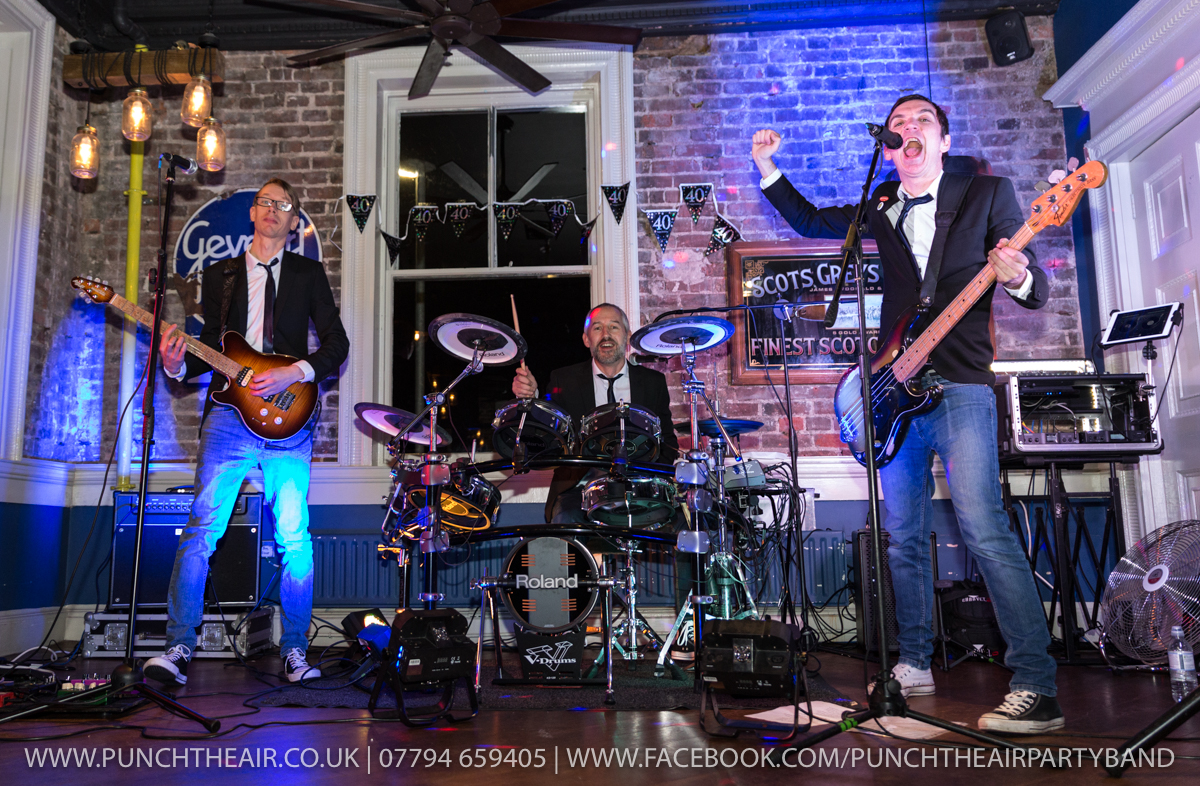 'Punch The Air' – Book a Brewhouse Kitchen Lichfield Band.