You want to hire a 2024 wedding band but you want to make sure everyone's going to enjoy themselves and be catered for no matter what their ages are? Also you want everyone to be dancing along all night from kids to teens to adults to grandad & grandma? You want a wedding group you can trust to provide you with the best audio, lighting and live performance out there? Most importantly they must be professionals like ('Punch The Air' are) in their field with lots of experience surely? Then you've found the exact right band for your wedding reception.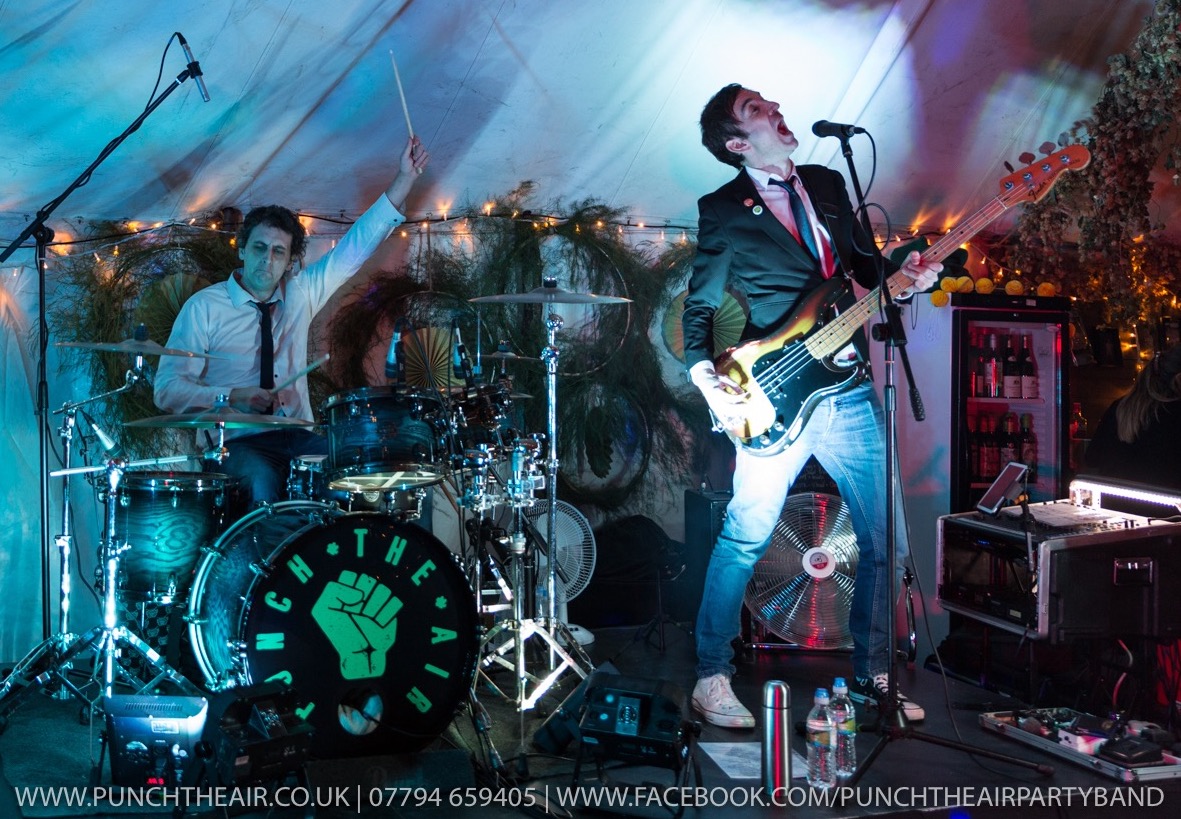 We are 'Punch The Air' and you want to hire a 2024 Wedding Band.
You've landed on the right page for the right band. 'Punch The Air' are a three piece guitar indie rock covers band based group based in The Midlands (who perform all over the UK). We specialise in weddings and giving you a wedding reception you'll never forget. Since 2013 we've been thrilling brides, grooms and wedding guests with our live performances. We've played small weddings, big weddings, marquee weddings, outdoor weddings, castle weddings, circus tent weddings, hall weddings, farm weddings, glass house weddings, barn weddings, abbey weddings, festival weddings, tipi weddings and we've even played at Batmans 'Wayne Manor'.
Here is what you can expect from us on your special day.
Massive singalong/dancealong classic Indie Rock hits & chart music from the last 60 years by:
50s – Elvis, Chuck Berry
60s – Beatles, Van Morrison, Monkees.
70s – Queen, Lynyrd Skynyrd, Undertones.
80s – Human League, Rick Astley, Beastie Boys, Bryan Adams.
90s – Oasis, Blur, Alanis Morissette, The Rembrandts.
00s (And onwards) – Coldplay Blink 182, Kings Of Leon, Amy Winehouse, Killers.
Full repertoire
Huge upbeat & high-octane live performances (Plus encores).
A professional experience from your initial contact right through to when your event ends.
State of the art high end PA system, sound desk and lighting rig.
DJ services before, in-betweeen and after live performances so you can continue to dance the night away.
Public liability insurance and PAT certification.
A very competitive price that you'll be hard to beat.
Savings of over £200 by not using a booking agency.
Professional, 'Hard Copy' Contract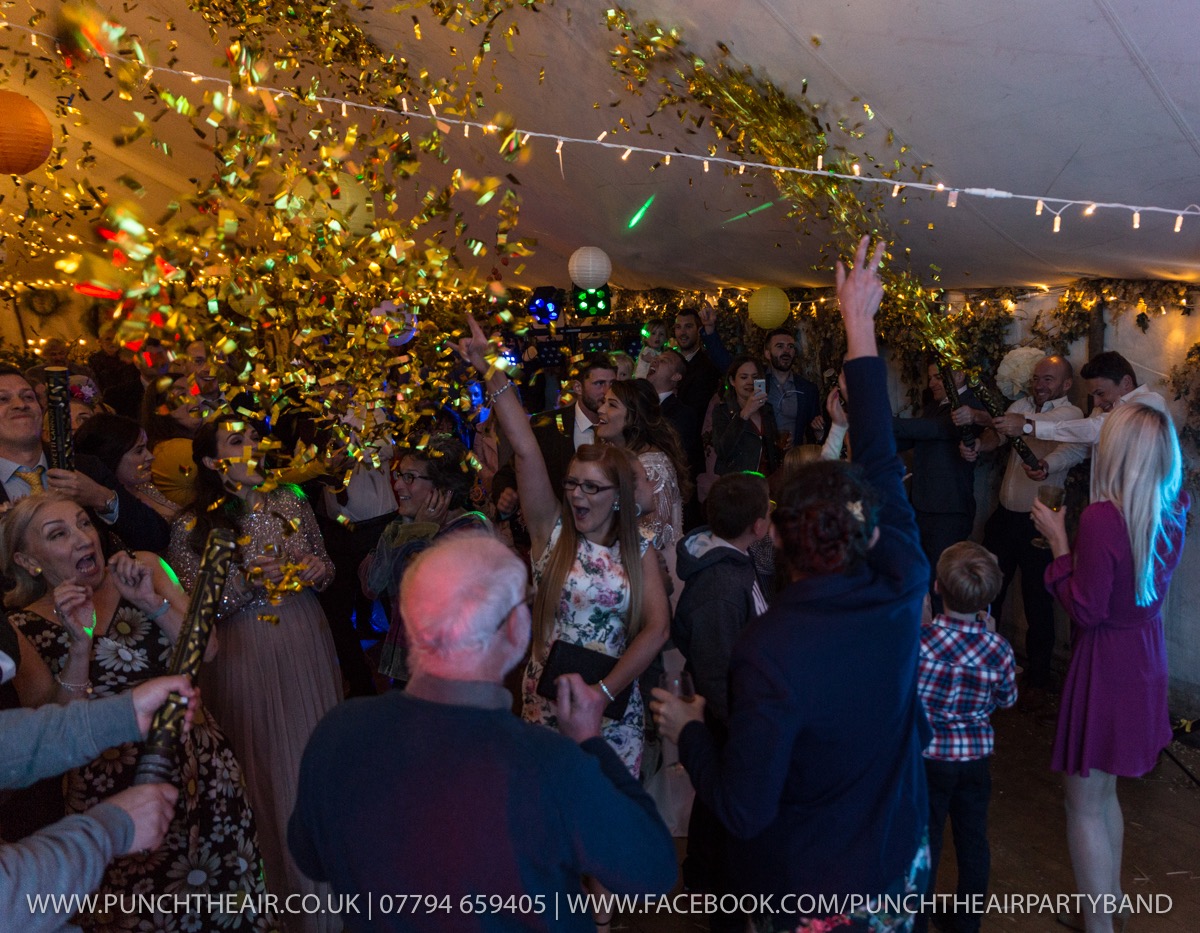 We know exactly what it takes to give you and your guests one heck of a memorable night as you'll see in our many brilliant videos. They are all 100% live shot at clients parties so you can see their reactions to our high energy shows.
We are your 2024 wedding reception band.
We spend a lot of time creating quality social media proving what we do week in week out. So make sure you check out our Facebook page here which gets updated a lot more regularly than the website you're looking at now.
We reserve a few dates a year for public performances so you can even come and check us out live first if you like. Other than this the band only perform at private functions but we photograph & film a lot of our performances. This media gives you the opportunity to see what 'Punch The Air' are all about if you can't actually come and see us live in person. Unfortunately we can't allow potential clients to attend other clients weddings…..After all you wouldn't want someone you don't know turning up to your two thousand and twenty four wedding band to watch the band perform would you? Book a 2024 wedding function band now for your chosen date and venue. Perhaps you're having your wedding in 2022? Well don't worry, we can help you out there too.
Extras you can book for an additional fee:
View more wedding videos, and many more photos of us performing at weddings.
'Punch The Air' are based in The Midlands, England, UK but we travel all over the country week in week out to perform at weddings and civil partnerships. Book live wedding entertainment with an established band. So you can hire a wedding band in 2024 with confidence.
---
2024 Wedding Band Contact Form
Are you having problems with the above form? If so you can email us for a quote at punchtheairband@gmail.com or call us on UK 07794 659405.
---
If you have any questions then you can hop on over to Frequently Asked Questions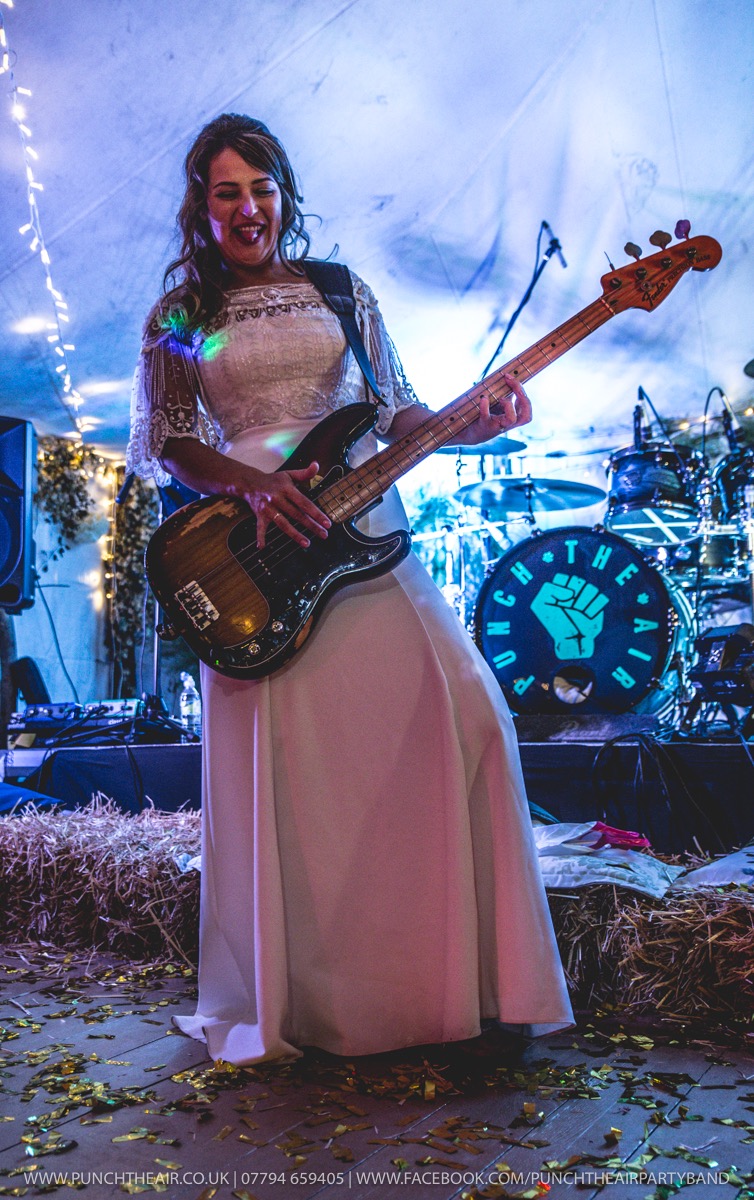 Punch The Air – Your 2024 Wedding Band