Vale Royal Abbey wedding band in Northwich Cheshire is a huge 13th century building on the grounds of 150 acres of stunning countryside. It's the perfect wedding reception venue for Indie Rock wedding band 'Punch The Air' to take care of your live entertainment party needs. Clients are given exclusivity so you can be assured that you will be the only event taking place on your chosen wedding date.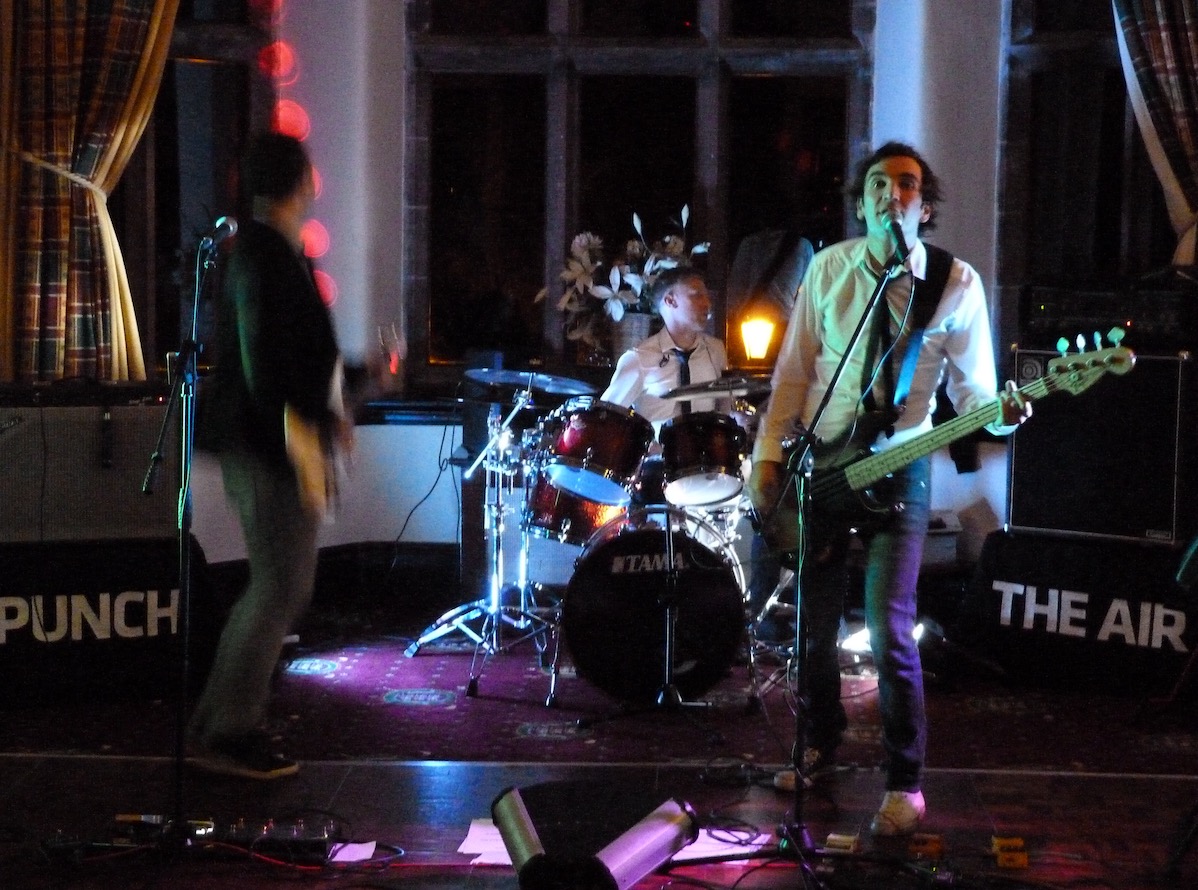 If you enjoy Classic cover band Indie Rock Anthems from Coldplay, Oasis, The Arctic Monkeys, The Killers, Kings Of Leon, Wheatus. As well as chart pop hits from modern day back through to the 1950's then we're your Cheshire wedding band. View our many live videos and repertoire then contact to check on price and availability to book live entertainment.
About the Vale Royal Abbey Wedding Band venue
Events at this Cheshire wedding band venue are held in three rooms on the first floor, The Great Hall, The Library and The Lounge. The Great Hall is a perfect place to hold your meal and buffet with historic paintings and beautiful beamed ceilings. The Library is where 'Punch The Air' perform live in the bay window section when you hire a wedding band in Northwich. The stage area is a fantastic size and being a bay window it keeps the live wedding entertainment band nicely tucked away. This way we don't take up any of the dance-floor space.
Being a very old building your wedding band may find that there are certain ringing sounds coming from furniture in the room, but these are easily be EQ'd out on our state of the art mixing desk. The floor is carpeted but a wooden dance-floor can be added on top. The carpet provides a helpful dampening of sound and avoids unwanted echo and reverb.
The Lounge is a bar area where you can relax on leather sofas while taking in local ales and the usual lagers and spirits. This is an excellent spot for your Wedding Party Band to chill out at.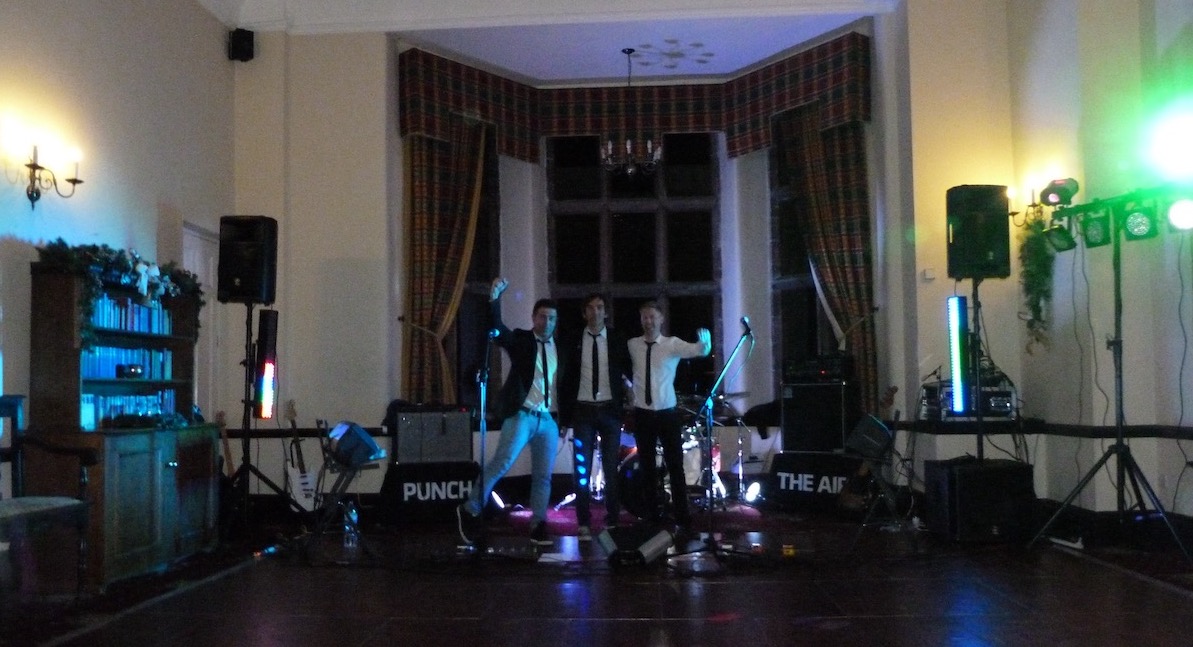 Accessing this Cheshire wedding band venue.
Access to the stage area can be slightly tricky but is not too much hard work. Parking is on the ground floor to the side of the kitchens. There is a lift up to the 1st floor. Cheshire wedding band may be better off simply using the stairs right next to the lift. Vale Royal Abbey wedding band does not feature a noise limiter, but does have residents living within the building. Therefore it best to keep the volume at a reasonable level as an Indie Rock Cover Band.
We can highly recommend Vale Royal Abbey for your special day if you're having a traditional wedding reception. This is due to its wonderful 13th century charm and exclusivity.
Wedding venue address:
Vale Royal Abbey, Whitegate, Northwich, Cheshire, CW8 2BA
Phone: 01606 301291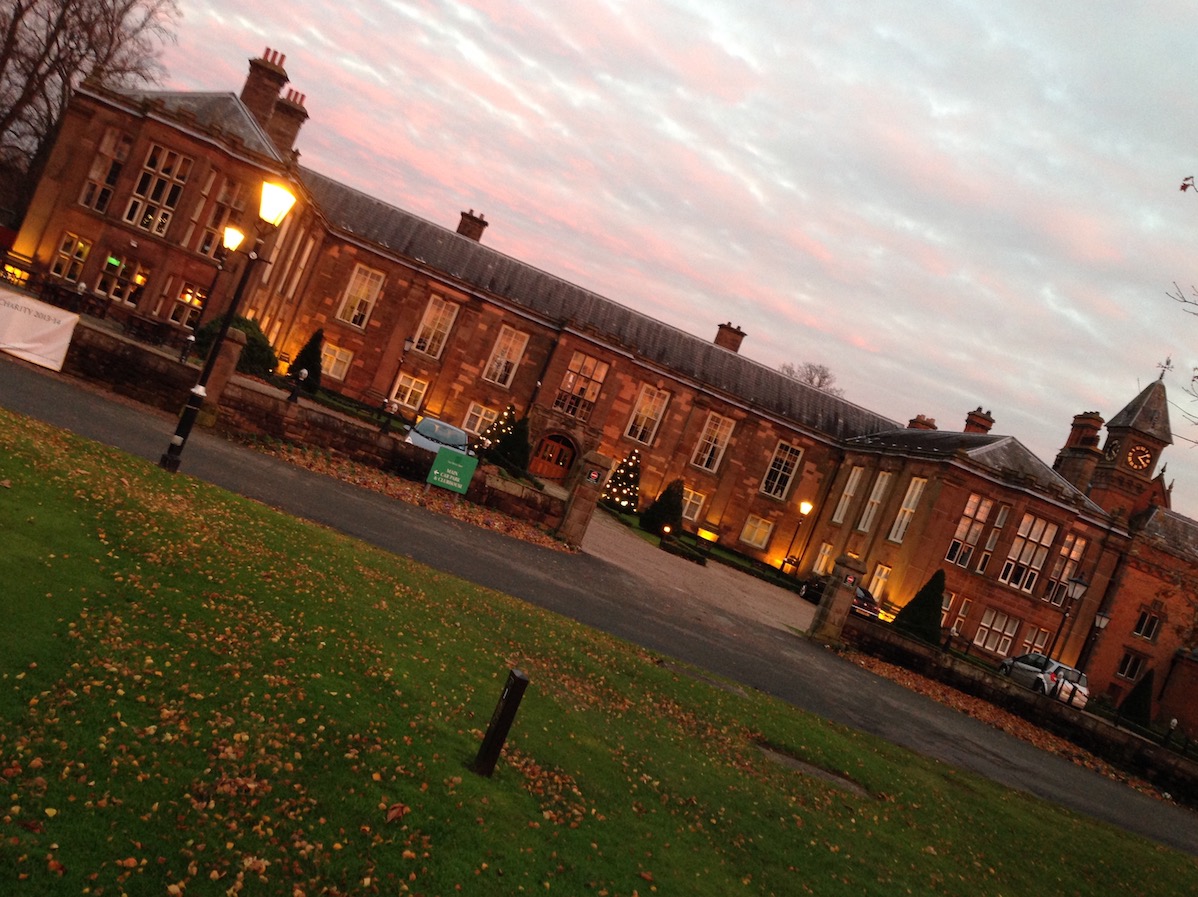 View many more
images
of '
Punch The Air
' performing at Vale Royal Abbey and many other venues across the country.
Contact
to check on price and availability as soon as possible.