Book a Darnford Moors wedding band Lichfield and have indie rock & pop band Punch The Air handle all your live entertainment. Prices start from just £999. Imagine a whole night of quality music performed live by local professional musicians. We'll give you an amazing night of Indie Rock & Pop tunes by artists like The Killers, Queen, Stereophonics and Amy Winehouse. Also how about some George Ezra, Blink 182, Van Morrison, Oasis and The Beatles? Sounds like one cracking wedding reception eh? Contact to check on availability and advise us of your requirements. You can book the full three piece band with acoustic or electronic drum kit. Or simply book an acoustic wedding band or hire an acoustic solo wedding musician. Have your wedding your way.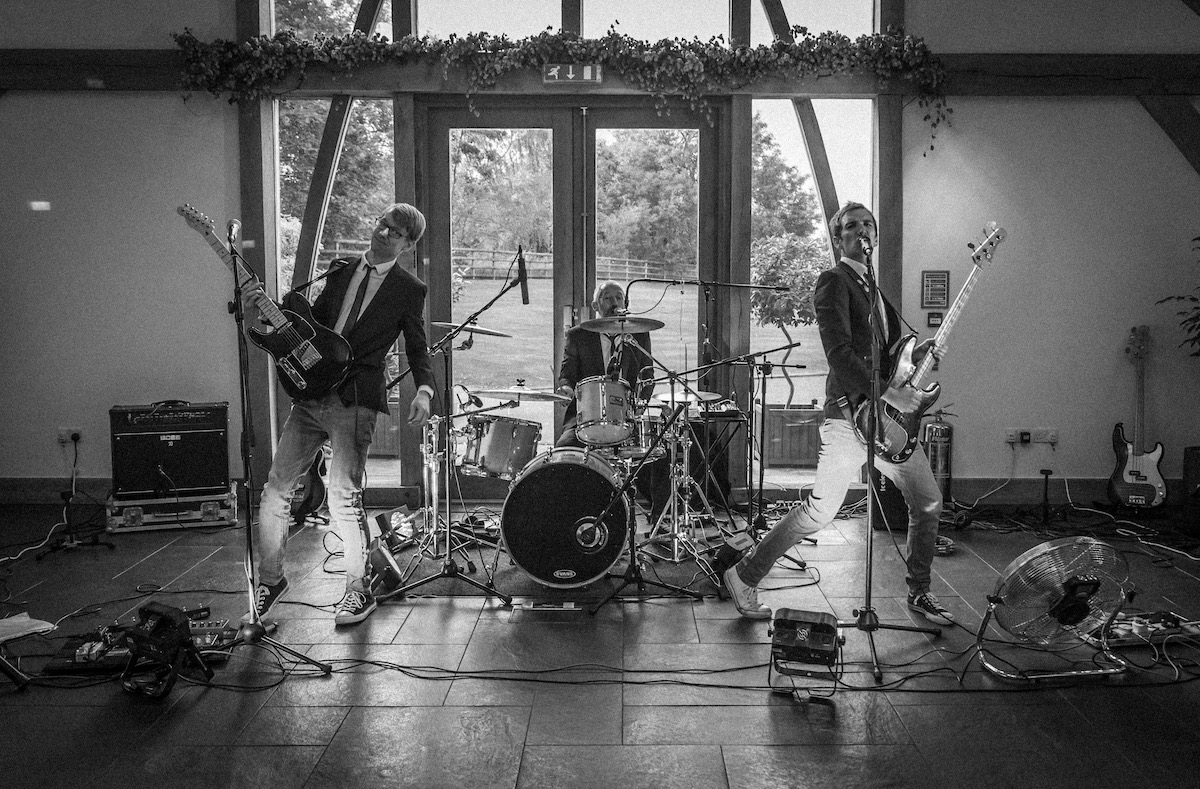 Hire professional musicians for a Darnford Moors Wedding Band Lichfield.
Located on Darnford Lane which is between the village of Whittington and the Cathedral city of Lichfield Darnford Moor wedding venue is a superb wedding reception venue. It is very near to Lichfield Rugby Union Club and Friary Lawn Tennis Club. Also its right by a wonderful green area called Darnford Park so fantastic for Lichfield wedding photographers too. This WS14 9JG golf club have various options available to you depending on the number of wedding guests you have attending. We'd love to be your wedding party band so check out our 100+ positive reviews from previous weddings since we formed back in 2013 to see what other wedding clients have said previously.
The Moorings Suite gives you exclusive use for the entire duration of your wedding reception with seated meals for up to 95 guests.
The Fairways can be used exclusively by you from 7:00pm with up to 230 guests.
You may leave the wedding venue as late as 1am.
There is parking for a maximum of 50 vehicles on site.
Need to book a Lichfield wedding band for a wedding reception somewhere else in Lichfield, Staffordshire? Punch The Air also cover the following list of Lichfield wedding venues: