Now is the time to finally book your June 2021 wedding band and get your big day back on track. On 22nd February 2021 in The Houses Of Parliament Prime Minister Boris Johnson revealed his Road Map out of lockdown including the restarting of weddings and wedding receptions. The information was again all restated and expanded on later in the evening at the 7pm briefing. Hire a professional wedding band 'Punch The Air' (Formed way back in 2013) with many, many years of wedding experience. We have hundreds of reviews from previous wedding clients all happy to tell you exactly how we made their special day even better than they'd ever hoped.
If you're into your indie rock (Oasis, Blink 182, Kaiser Chiefs, Kings Of Leon) but also want something for everyone else at your wedding (Elvis, Beatles, George Ezra, Amy Winehouse) then we are the perfect band so you. Contact now to secure a high energy wedding band guaranteed to get all your guests up dancing. You can book our wedding party band throughout the entire UK.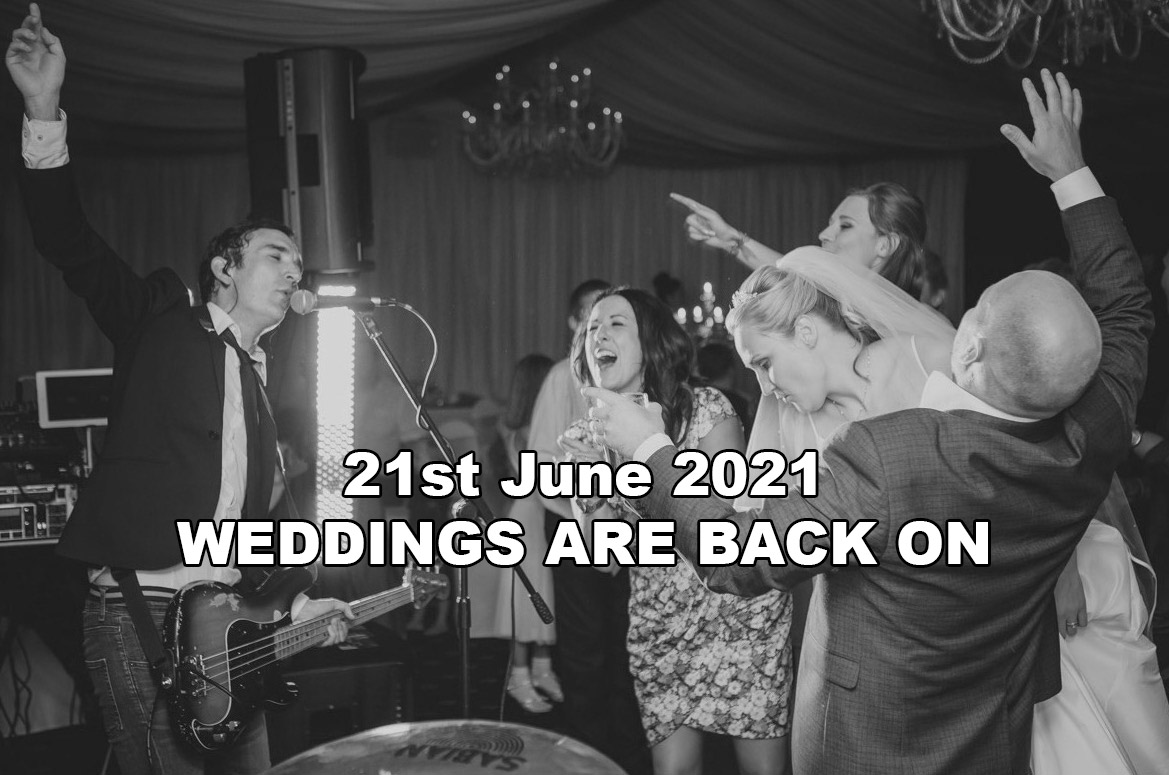 Currently the Covid Wedding Calendar is:
Monday 8th March 2021 – Step One – 6 guests in attendance
12th April 2021 – Step Two – 15 guests in attendance
Monday 17th May 2021 – Step Three – 30 guests in attendance
21st June 2021 – Step Four – All social contact limits due to end with wedding restrictions subject to review.
Although the caveat of "Subject to review" is in there relating to the four tests. We believe it's a pretty safe bet to book your 2021 wedding for dates moving forward from 21st June 2021. As by this time most adults will all have been offered the vaccine. Don't forget we are still honouring our 100% Covid Refund policy on 2021 weddings having to be canceled due to Covid for any reason.
As you will see each steps has at least five weeks between to ease lockdown measures in England. This is because it takes around four weeks for the data to show the impact of easing restrictions. Then the government will provide a further week's notice to the public and businesses ahead of any further changes.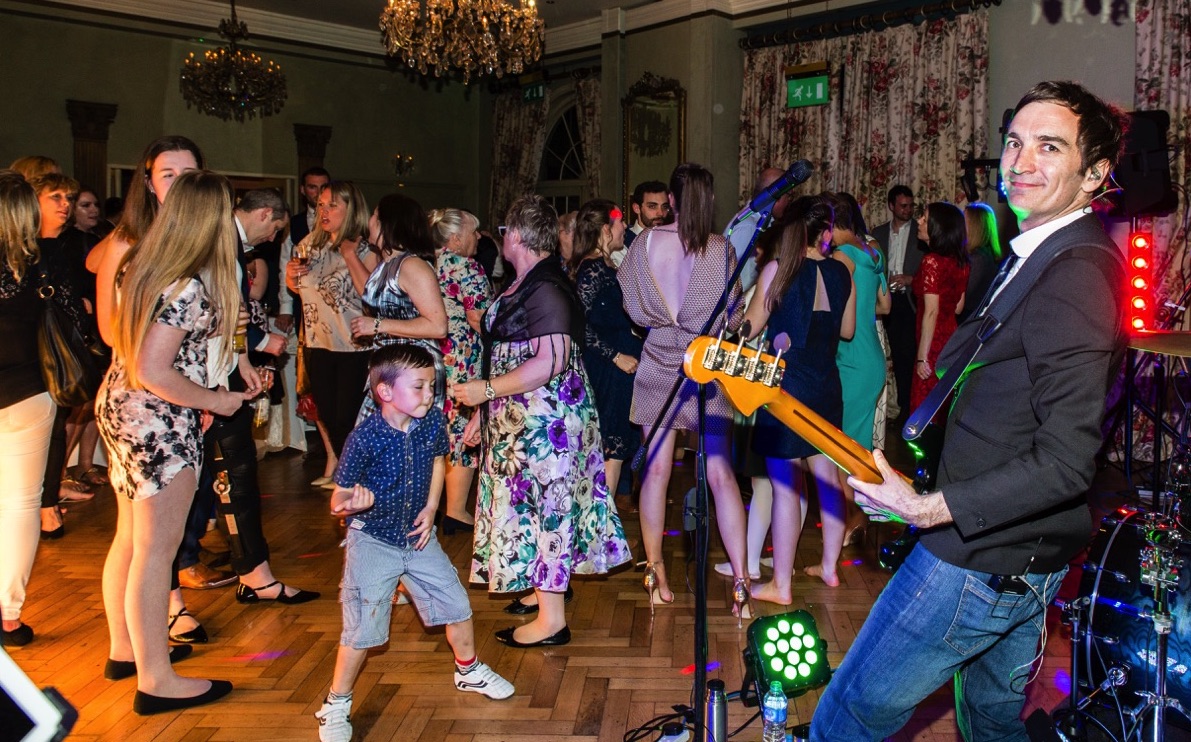 Hire a June 2021 Wedding Band
Don't delay, book Punch The Air as your wedding band for Summer of 2021 including June 2021, July 2021 and August 2021. Or why not consider an Autumn or Winter 2021 wedding in September 2021, October 2021, November 2021 or even December 2021. You can finally have the big wedding day you always dreamed of. We'll handle all your live music and will supply all lighting and sound equipment too. With prices starting from just £999 we'll give you the most amazing wedding experience you'll ever see. Watch all our videos that we've produced over the years. Most of which are filmed live at clients weddings. They show just how much everyone enjoys our high energy performances and get involved with it all too. Contact now before someone else steals your date.