Hey all you young farmers out there. You deserve to blow off some steam and party too just like everyone else. Book a Young Farmers Party Band 'Punch The Air' who are an indie rock cover band . We specialise in party band performances. Furthermore we're a live wedding band, who also do birthday party band performances, festival band performances and more too. Life's not all like Jeremy Clarkson's Farm on Amazon Prime Video. But if you like music by Oasis, The Killers, Kings Of Leon, Kaiser Chiefs, The Fratellis and more indie covers then we're the indie cover band for you. We'll also play other genres of music too including artists like George Ezra, Florence + The Machine, The Beatles, Amy Winehouse and more. Contact our live band ASAP to check on price and availability.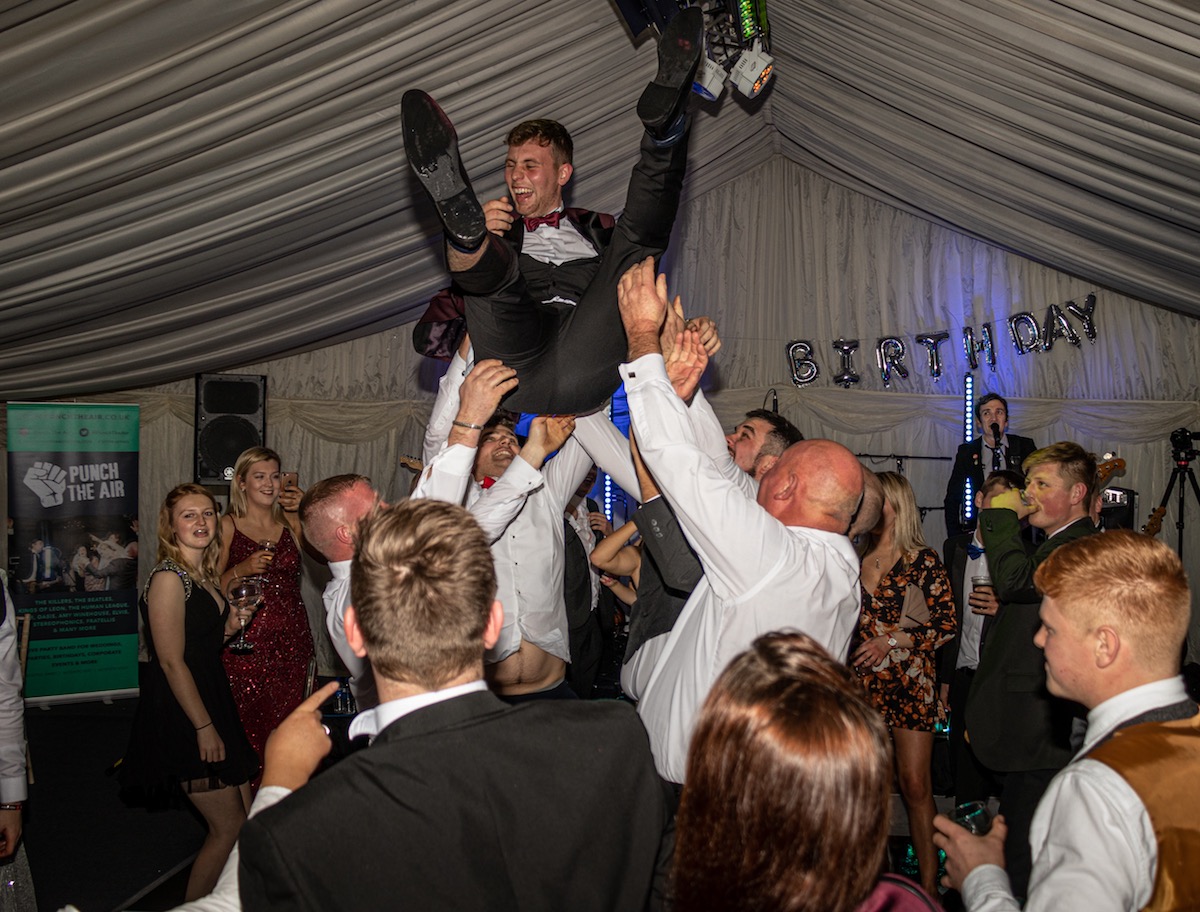 Book a Young Farmers party band with this much experience.
'Punch The Air' have performed at numerous young farmers parties over the years. We've done young farmers 21st birthday party, young farmers wedding band, young farmers festival band performances and more. Most recently we performed at Nick's 21st birthday party at Curborough Hall Farm, Lichfield. Everyone enjoyed All The Small Things, Yellow, Stacy's Mom, Buck Rogers, Summer Of 69 and much more.
As you can see from the video and images on this page the birthday boy Nick and all his guests had an amazing time with our indie cover band handling their live entertainment. It was a very lavish affair – black tie suited occasion with a three course meal in a lovely large marquee tent. As with most events like this we didn't mind our clients using our state of the art PA and microphones for speeches. Check out the amazing reviews we've had from previous events and book a covers band for your event.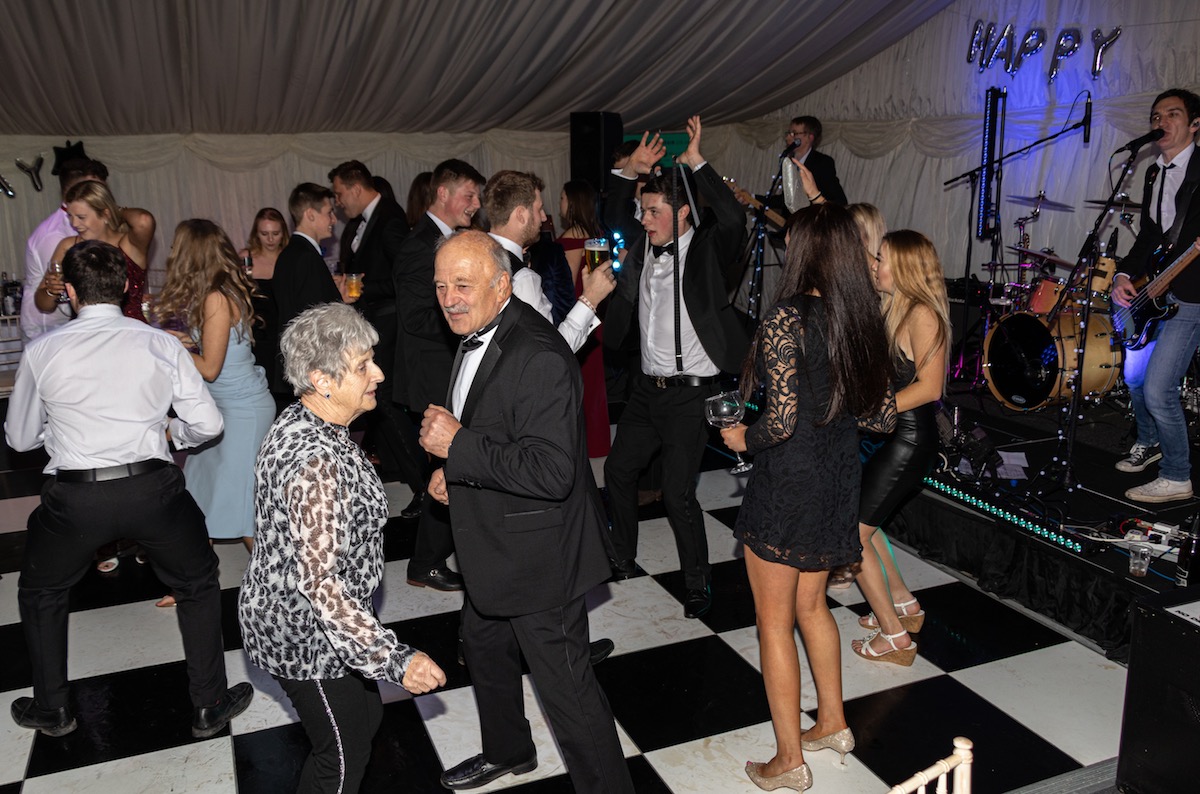 What type of events can you hire our professional group for
You can hire our professional function band for your young farmers social event, tractor run, business meeting, sports competition or annual party. Also for your annual convention, ball dance, YFC AGM, National Federation of Young Farmers' Clubs, NFYFC and trophy winners. Similarly this party band are perfect for your committee meeting, Summer Fair, Winter fair, turn out ball or dinner dance. With over 100 positive reviews you can 100% believe 'Punch The Air' are a top rated party band.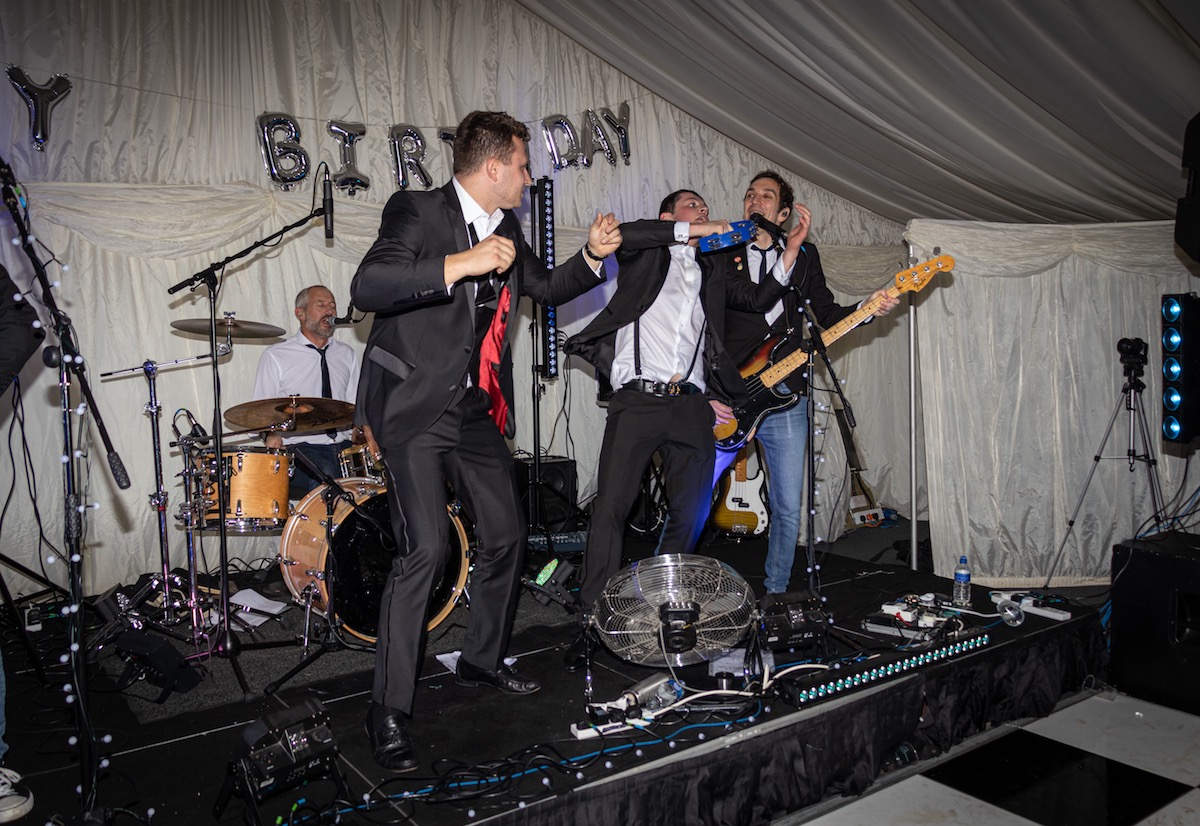 Altogether Young Farmers across the UK include Derbyshire Young Farmers, Shropshire Young Farmers and Cheshire Young Farmers. Also Leicestershire Young Farmers, Warwickshire Young Farmers. As well as West Midlands Young Farmers and Worcestershire Young Farmers.
Full set of gallery images for this young farmers event and client review.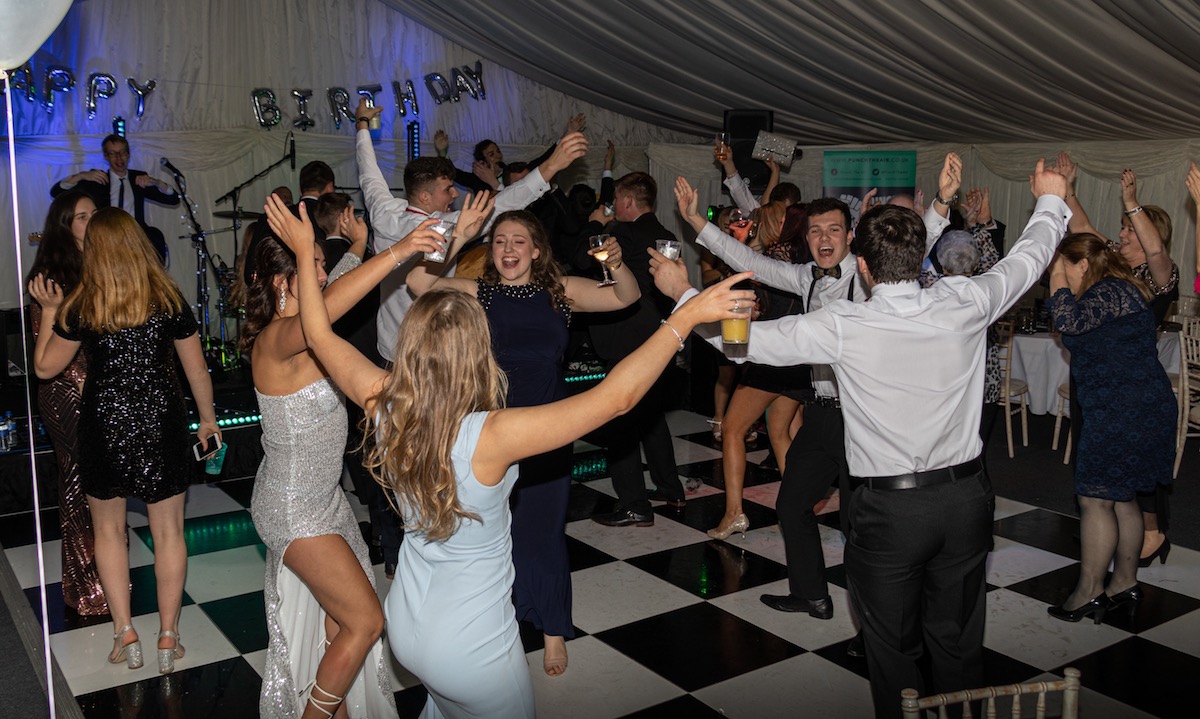 Do less scraping out, less shed feeding and more partying with 'Punch The Air' the indie killers of boring parties. Before you do anything else contact for a quote on live music for your young farmers event.