Function band 'Punch The Air' have performed as a West Carlton Hull Wedding Band on multiple occasions and have even performed solo acoustic too. This country guest house is in a lovely part of East Yorkshire, nice and secluded out in the countryside. It's advisable to have a marquee or tipi erected in the grounds. This will help you make the most of your space at this Kingston upon Hull reception venue. Book a wedding reception band formed all the way back in 2013 with 100s of reviews to back up their claims. Contact for price and availability to hire professional musicians for a wedding reception.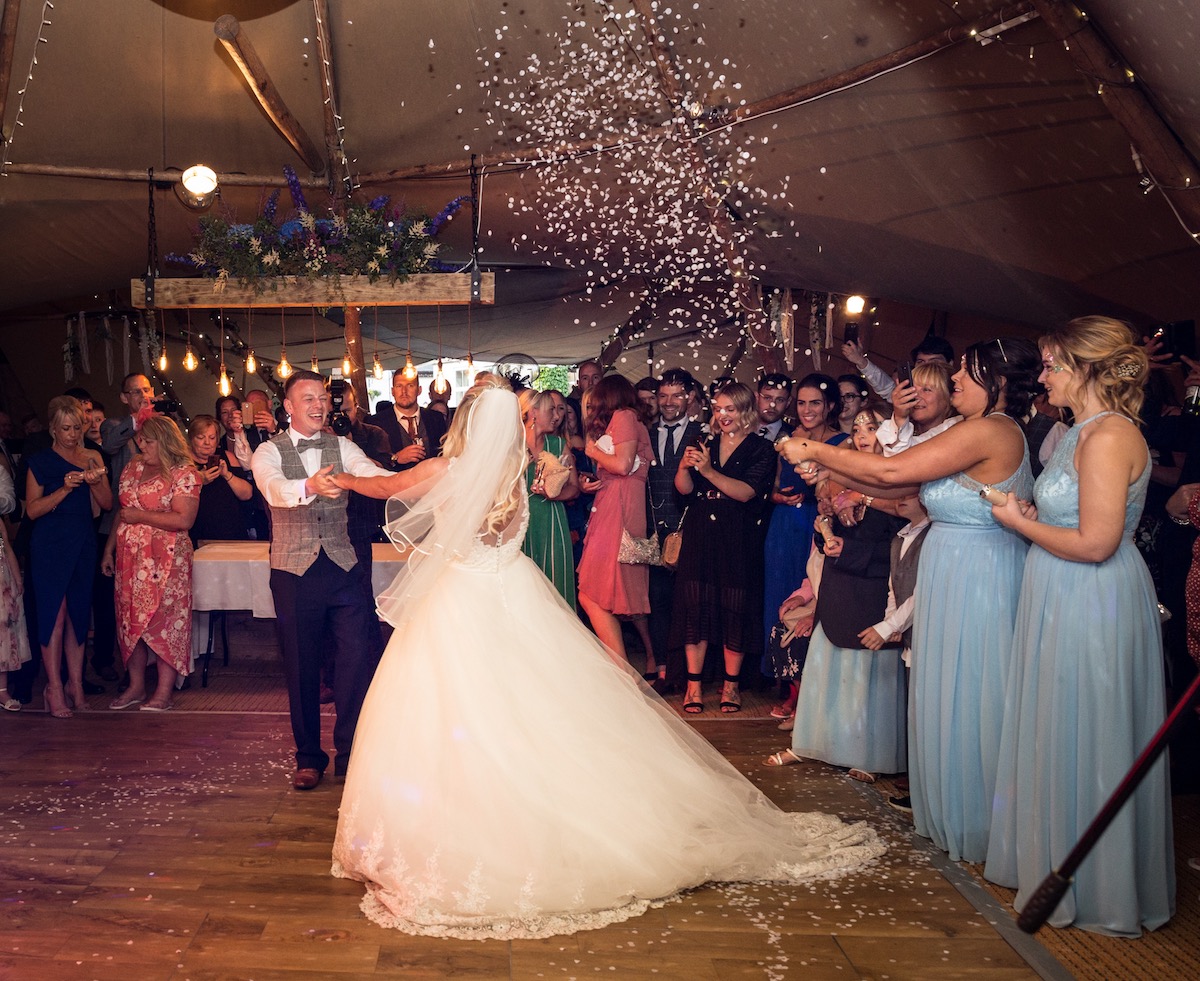 Hire A West Carlton Hull Wedding Band
When ordering your tipi for this East Riding wedding reception venue don't forget to pay the small extra fee for an awning so that the drummer of wedding band doesn't have to set up a lot further forward encroaching on the dance-floor area. Keep your wedding cover band happy and keep your guests happy with extra dance-floor room.
If you need any accommodation during your reception at East Yorks then great value Air BnB's can be found nearby at Aldbrough, East Newton, Mappleton, Rise and Sproatley. Hire a West Carlton Wedding Band throughout Hull and the North East of England.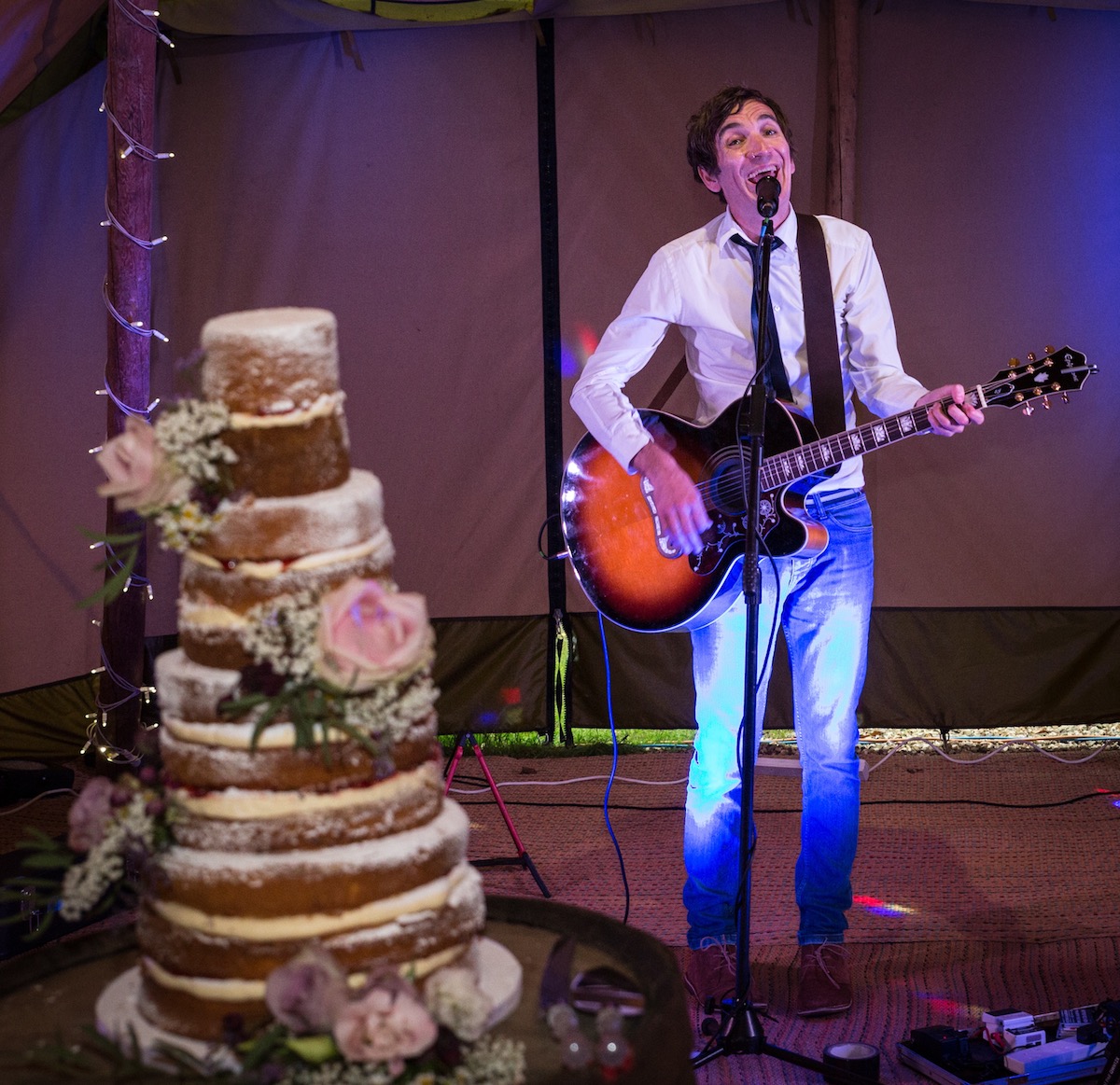 West Carlton Hull Wedding Band – About the music.
'Punch The Air' perform Indie rock wedding band songs and pop music from the 1950's (Elvis & Chuck Berry), 1960's (The Beatles, Van Morrison), 1970s (Queen, Undertones), 1980s (The Human League, Rick Astley, Bryan Adams), 1990's (Oasis & Blur), 2000s and onwards (The Killers, Coldplay, Amy Winehouse, George Ezra) and everything else inbetween. You and your guests will know absolutely every single song West Carlton Country Guest house wedding band will perform live for you and they'll be on the dancefloor all night too. Choose the professionals and hire a wedding band in Hull.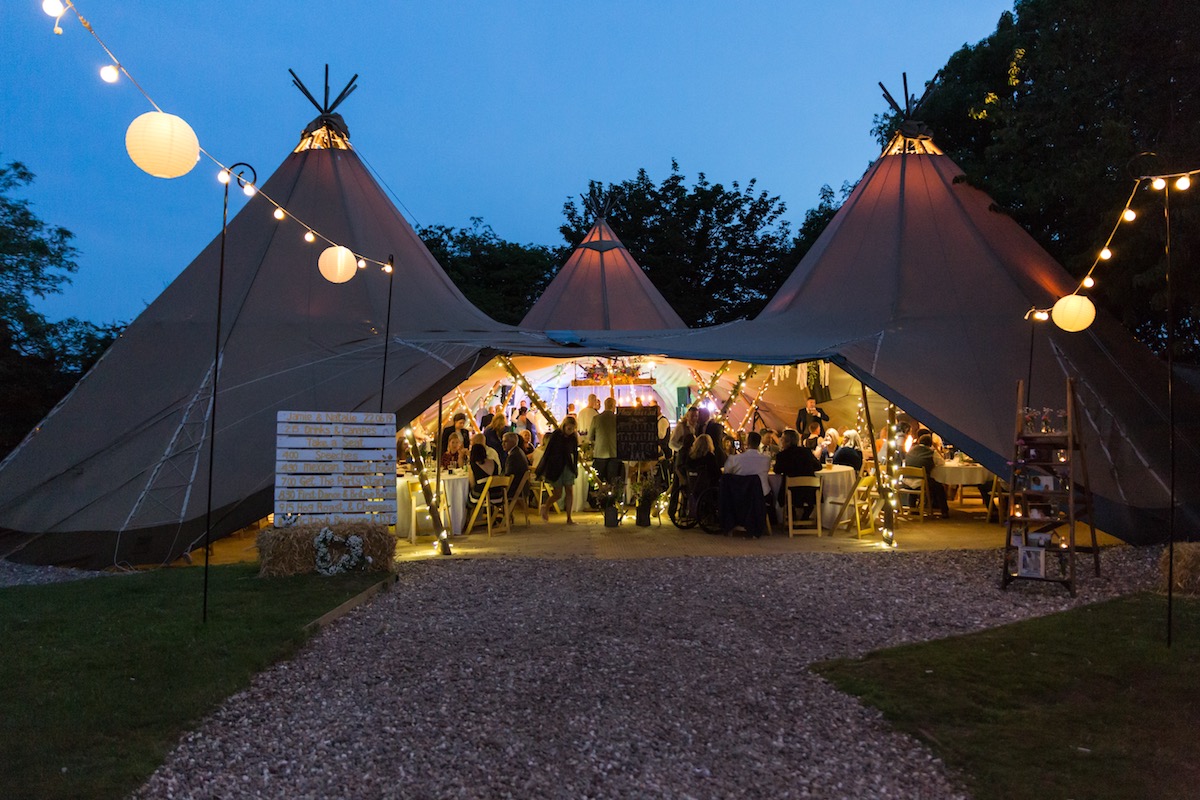 Live wedding band performance
Below you will see photos of Andy's solo acoustic performing live for Nat & Jamie during their Yorks wedding breakfast. The bride and groom were from Leeds but their guests came from as far as Nottingham, Leicestershire & Lincolnshire to celebrate their big day.
Testimonials for our Hull Wedding Reception Band
We've had so many amazing reviews from clients over the years as West Carlton Hull Wedding Band and here are just a few of them.
Nat & Jamie
'Punch The Air' were fantastic at our West Carlton wedding. They performed some amazing songs and got everyone in the tipi involved. They were very friendly and incredibly flexible which made the wedding run really smoothly. I would definitely recommend them.
Claire Schofield
Brilliant professional band, get everyone up dancing and involve the crowd. Great fun, would highly recommend.
Joanne Mosley
Punch the Air were amazing! First time I'd ever seen the band and I couldn't stop dancing! From the first song to the last, the dance floor was full! People of all ages enjoyed the music! Definitely be spreading the word!
Contact wedding band
Contact 'Punch The Air' and we will endeavour to get back to you with a quote within 72 hours.