Videos 2017-2019
What The DJ Saw – August 2019
A fun little video made up of video footage sent to us by the DJ of the evening.
Time-Lapse Wedding Reception – June 2019
On 29th June 2019 in 34 degree heat we performed for Rebecca & Matt at their Warwickshire wedding in a cow shed (The sound was amazing by the way). Andy decided to try and something a little different and created this time-lapse video of their evening wedding reception. As you'll see it certainly looks different to any other bands videos out there. It really nicely sums up in just over 60 seconds the fun we all had together.
Corporate Event PPL PRS – April 2019
We were joined on stage by one of the guests for this huge Oasis number and we had everyone in the building singing and dancing along with us.
Crazy Things Wedding Guests Do – April 2019
While we were performing for Katie & Richard at Norbury Village Hall in April 2019 this occurred by guests taking the lyrics of the song "Tubthumping" a little too far. Luckily no one was hurt.
Wedding Vlog – March 2019
What happens at a 'Punch The Air' wedding. This is a shorter version of our weekend long Mega Vlog featuring us at a fantastic wedding.
Acoustic Solo Wedding – February 2019
Andy Starkey Solo 2000s & Onwards – February 2019
Here's Andy with a bit of Mr Brightside, Sex On Fire and more.
Andrew Starkey – 90s Songs performed live acoustically – February 2019
Andrew Starkey – 80s Songs performed live acoustically- February 2019
Andy Starkey – 70s Songs performed live acoustically
Andy Starkey – 50s & 60s Songs performed live acoustically
Best of Festival Performance – February 2019
Us having lots of fun performing for the lovely people of Lichfield.
Tainted Love & I'm A Believer – February 2019
Andy performing live at a birthday party covering songs by Marc Almond and The Monkees.
Music Quiz – February 2019
'Punch The Air' are always thinking of unique ideas for our videos which is why Andy created this Music Quiz video filmed at a recent solo acoustic performance. How many songs can you name?
Henry's 21st Birthday Party – February 2019
Live performance footage from Henry's 21st birthday party.
Festival Performance – Rock Cover Version of "Best Song Ever"
Completely live (As ever) performed to a large festival crowd in the middle of Lichfield city our own rock cover version of the "One Direction" tune "Best Song Ever". Mind blowing lighting, stage and sound by Cannock Sound (Ask for Alan, tell them Andy Starkey sent you).
40th Birthday Party – January 2019
Lindsay hired us for her little 40th Birthday Party at Brewhouse & Kitchen, Lichfield. As you will see from the below video Lindsays guests all new how to party to the max. There were dance routines to multiple songs, lots of nice speeches, a huuuuge cake and lots of singing along to us. Check it all out below.
Christmas Songs performed by Punch The Air – Dec 2018
Corporate Christmas Party – December 2018
Here we are performing for Shakespeare Martineau (Law firm) at their Christmas party at Aston Conference, Aston, Birmingham. Andy decided to go for something a little different with this slideshow video as time was of the essence to get it online while the festive period was still happening.
'Last Christmas' by Wham at Hayley & Toms December wedding with them live on stage with us – December 2018
As Hayley & Tom got married in December they asked if we could play a few live Christmas tunes as well, so of course we obliged. All the video footage was crowdsourced from guests at the wedding and then edited together by Andy.
Bride rocking out on stage with us…and then this happened – October 2018
We sometimes like to include videos that guests have shared with us on this page and this ones a doozy. Brilliant sport Esther (Bride) sent us this video and gave us permission to show it to the entire world. You have GOT to watch it until the end…..Ouch
Bride & Groom on stage with us – August 2018
We love it when a bride and groom want to join us on stage and become rock & roll stars themselves, and Vicky & Ashley were exactly that. We also love to ham it up with clients big time. This video was crowd sourced and made up of "Fan footage" filmed by guests on their phone phones which was then combined with our camera footage and the audio from our desk.
Video Testimonials from July & August 2018
Whats better than a video review direct from the clients mouths? Oh I don't know, how about two video reviews?
Acoustic Duo at Birmingham Food Festival July 2018
Andy & Matt returned to Birmingham Food Festival on the day that England beat Sweden two nil during the 2018 World Cup quarter finals and performed 'Three Lions' (Football's Coming Home) for the first time ever together. Of course we had an amazing response from the crowd.
More Footage From The Festival
Vlog 005 Derbyshire Wedding April 2018
Our experiences in Vlog form at a Derbyshire Wedding for Rachel & Steves at Lower Damgate Farm, Ashbourne, during April 2018. We had an absolutely brilliant time as did the bride and groom and all the guests. Everything in this video is 100% live. All the audio was recorded at the actual wedding and is exactly how it was performed live on the day. As you will see the venue had a "Sound Limiter" so we brought along our state of the art electronic drum kit to adhere to the restrictions.
---
Mr Brightside – TOTALLY LIVE at Rachel & Steves Wedding – 28th April 2018
TOTALLY LIVE Mr Brightside footage from Rachel & Steves wedding last week at Lower Damgate Farm, Ashbourne. Sums it all up nicely don't you think? Yes, they really were all that awesome and we really did sound this fantastic too. #AllAboutTheLive (Full Vlog coming soon)

Posted by Punch The Air – Midlands Party & Function Band For Weddings & Parties. on Friday, 4 May 2018
Hey Jude – TOTALLY LIVE at Rachel & Steves Wedding – 28th April 2018
---
Vlog 004 – Jenny & James's Wedding, Sutton Coldfield – November 2017
In November we performed at the wonderful Moxhull Hall (where we have performed on numerous occasions before) for Jenny & James and all their family and guests. As you will see from the below video we were able to tailor the entire night to the clients needs and a brilliant time was had by all.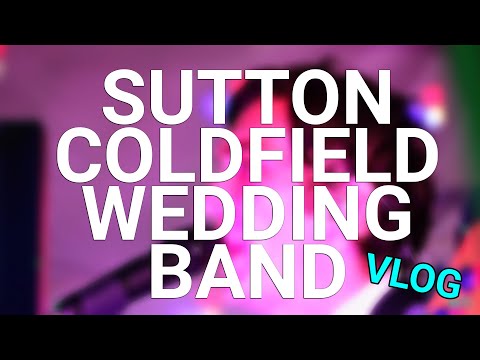 ---
Vlog 003 – Olivers 40th Birthday Party, Solihull – October 2017
At the end of October we were booked to perform at the Robin Hood Golf Club, Solihull for Olivers 40th birthday party. Here is a Facebook style Vlog of our experiences during this great night out.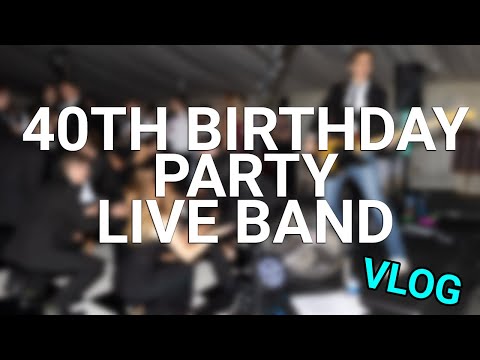 ---
Vlog 002 – Wedding Fair with Punch The Air – October 2017
We recently had a blast at a festival style wedding fair at Brook House Farm in Shropshire and here are our experiences and all the fun we had performing live and mucking around with the other exhibitors there..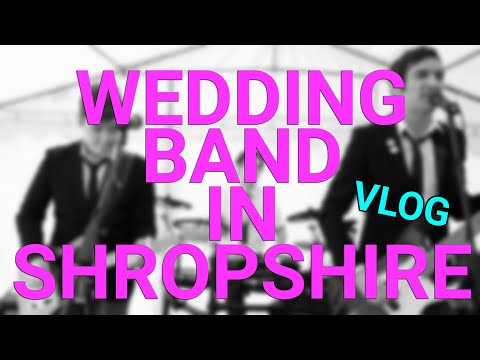 ---
Single Camera Angle & 90 Seconds of Punch The Air – September 2017 – Staffordshire
Sometimes all you need is one simple camera angle and 90 seconds to prove how much fun a live performance by 'Punch The Air' really is.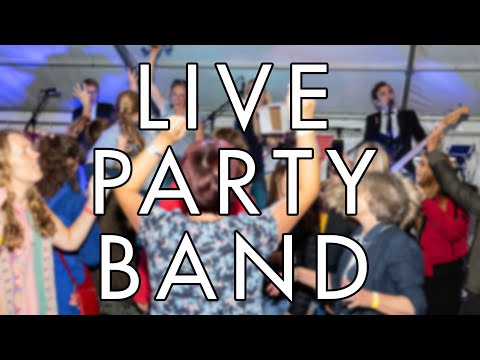 ---
"Valerie" – A 'Punch The Air' live collaboration featuring Pippa Langhorne.
We recently performed live at a wedding fair and towards the end of the event we invited people up on stage with us, unbeknownst to us at the time 'Britains Got Talent' semi finalist Pippa Langhorne sang with us and we captured it in all its wonderful live glory.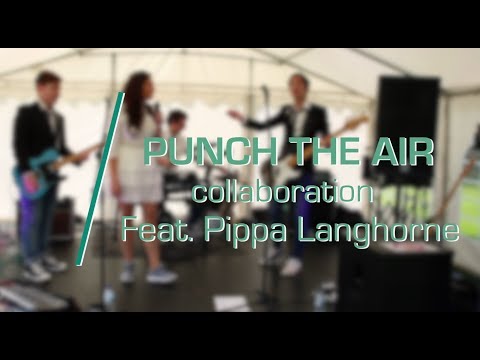 ---
Vlog 001 – A Day In The Life Of A Professional Musician – July 2017 – Clitheroe
Want to know what its like being a professional musician? Then check out our below video following Andy around for the day.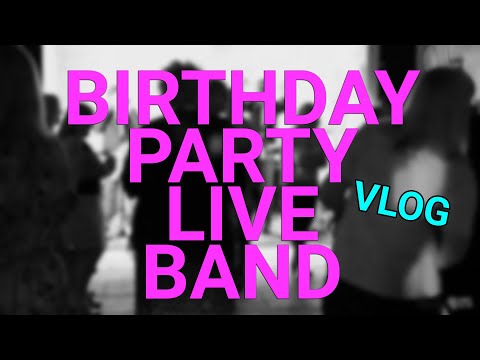 ---
Live Wedding Video – June 2017 – Ludlow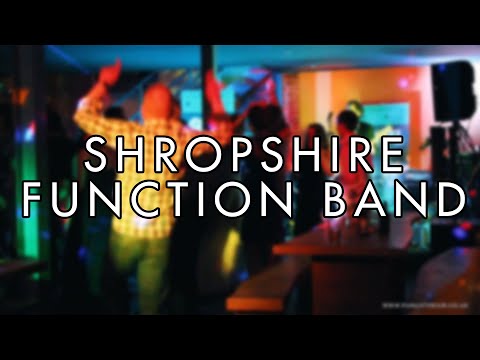 ---
Abigail & Grahams Wedding – April 2017 – Redditch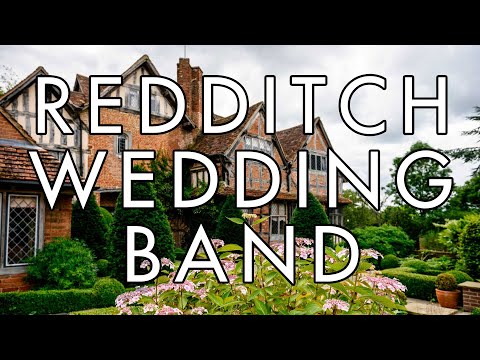 ---
Wedding Promo Video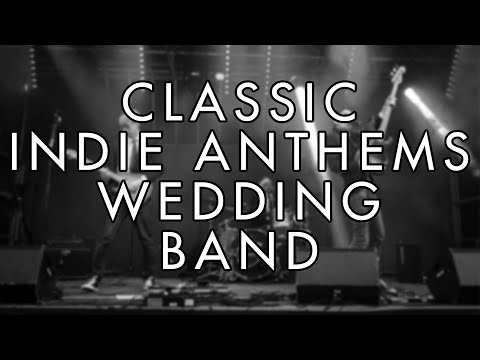 ---
If you're having any troubles viewing the above or want to see lots more videos of us performing then why not visit our YouTube channel directly here.
---
Get in contact with us here for a quote.