You instantly know that Somerford Hall wedding venue is going to be something special when you drive up the long private road. Then all of a sudden you see the building appear in the distance. It is a beautiful Palladian mansion set amongst 100 acres of landscaped park. Our Somerford Brewood wedding band 'Punch The Air' love how it features a wonderful ballroom with high ceilings, a bay window and beautiful duck egg blue walls capable of holding approx 102 guests (Maximum 150 guests throughout the entire venue). The location of this wedding venue is excellent being very near to the main A449 Stafford Road. It has very easy access to Wolverhampton, Penkridge, Codsall Wood, Newport and Stafford. Contact ASAP to book a wedding band for your evening wedding reception. We'd love to play a part in your big day and help you celebrate your special event in style.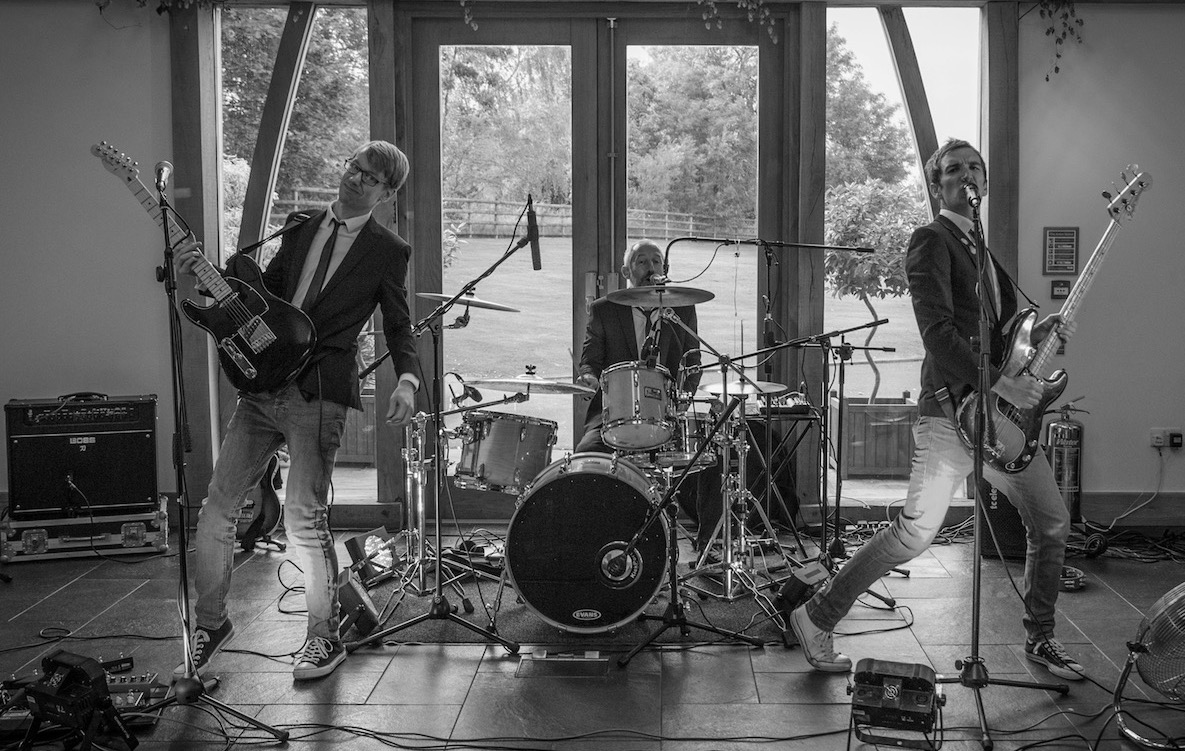 Live video of 'Punch The Air' performing at Somerford Brewood Wedding Band
From time to time we record our performances at this Stafford wedding venue, here are Indie Rock cover band trio 'Punch The Air' performing Chelsea Dagger by The Fratellis. We have hundreds of live videos on our YouTube channel. Book a recommended wedding band for your Staffs wedding reception.
More about our Indie Wedding Band & the wedding Venue
It is very easy to have your Classic Indie Rock Anthems band Punch The Air set up and perform in the Ballroom as there is a door right next to the stage area (Which is right next to the parking area) for easy loading in and out. It's pretty much 5 steps and a single door and we're in. Then we're ready to set up thus leading to minimum disruptions. As Somerford Hall Staffs features many little side rooms and corridors guests are easily able to be in a different part of the building while this professional party band set up and soundcheck. When you book a wedding band in Brewood we'll handle all your live entertainment.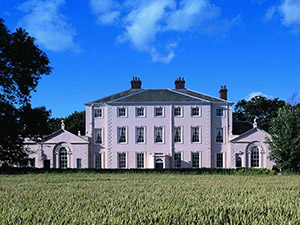 You'll hear massive Indie cover band Anthems from Oasis, The Killers, Kings Of Leon, Pulp, The Fratellis. Plus pop chart hits repertoire from modern day all the way back through to the 50's. We'll bring along everything needed to make your wedding an amazing night to remember forever. This includes PA, speakers, lighting, and DJ services until midnight. So thats all your evening live entertainment sorted.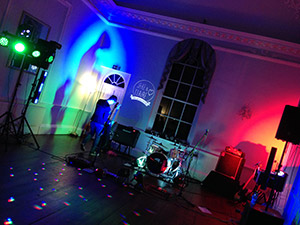 The Ballroom at Hall.
The Ballroom is a perfect size for Punch The Air as it is 12m x 7m. There is plenty of room for the wedding band to perform. Subsequently leaving lots of great space for guests to dance or just sit down and enjoy the music. The sound of the room is slightly echoy due to the high walls and ceiling. Once there are a few guests in the room the echo is quickly absorbed. Our indie rock cover band will make sure the room sounds fantastic for you and all your guests.
Serving food at Somerford Brewood Wedding Band reception venue
One of the great things about Somerford Hall Stafford is that the evening buffet can be served in one of the many other little rooms off the Ballroom. This way its not taking up space in the main live wedding entertainment area.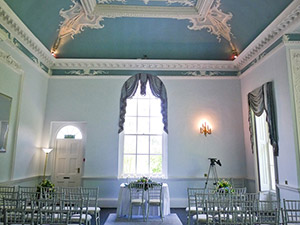 Volume levels for Staffs wedding band
Although the Somerford Hall website states that volume must be limited to 75 decibels there is no noise limiter. Therefore this did not prove an issue for wedding party band Punch The Air while performing live there on any occasion. We've performed many wedding receptions at this Stafford wedding venue with guests often coming as far as Cheshire, Congleton and Macclesfield. We can highly recommend Somerford Hall for your special day due to its beautiful interior and exterior and accessibility.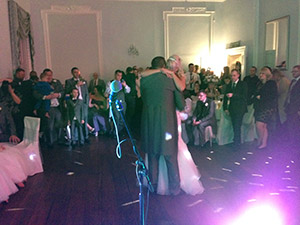 Get in contact: Email punchtheairband@gmail.com or call UK 07794 659405.