Party Band Vlogs.
Why read about what we get up to on a weekly basis?
Move over dull, boring mid 1990s text and picture style Blogs, its nearly 2020 and 'Punch The Air' are embracing the future of video content. Its time to become immersed in the sound and visuals of our party band Vlogs.


You'll soon see why you'll be booking us.
We think you deserve to see what happens to 'Punch The Air' from the view point of the band themselves before you book us. In fact we think every wedding and party band should be doing this, but for some reason they choose not to. We're the only function band in the UK to be regularly producing party band Vlogs of our exciting expeditions around the country.
You'll see the distances we travel around the UK to get to your event and what happens when we turn up at your wedding. You'll see what it takes to set up our equipment to give you the best sound around and how our gear works. See how we easily we fit in with your party and how approachable we are with clients and guests…..Oh yeah, and of course you'll see us performing live too.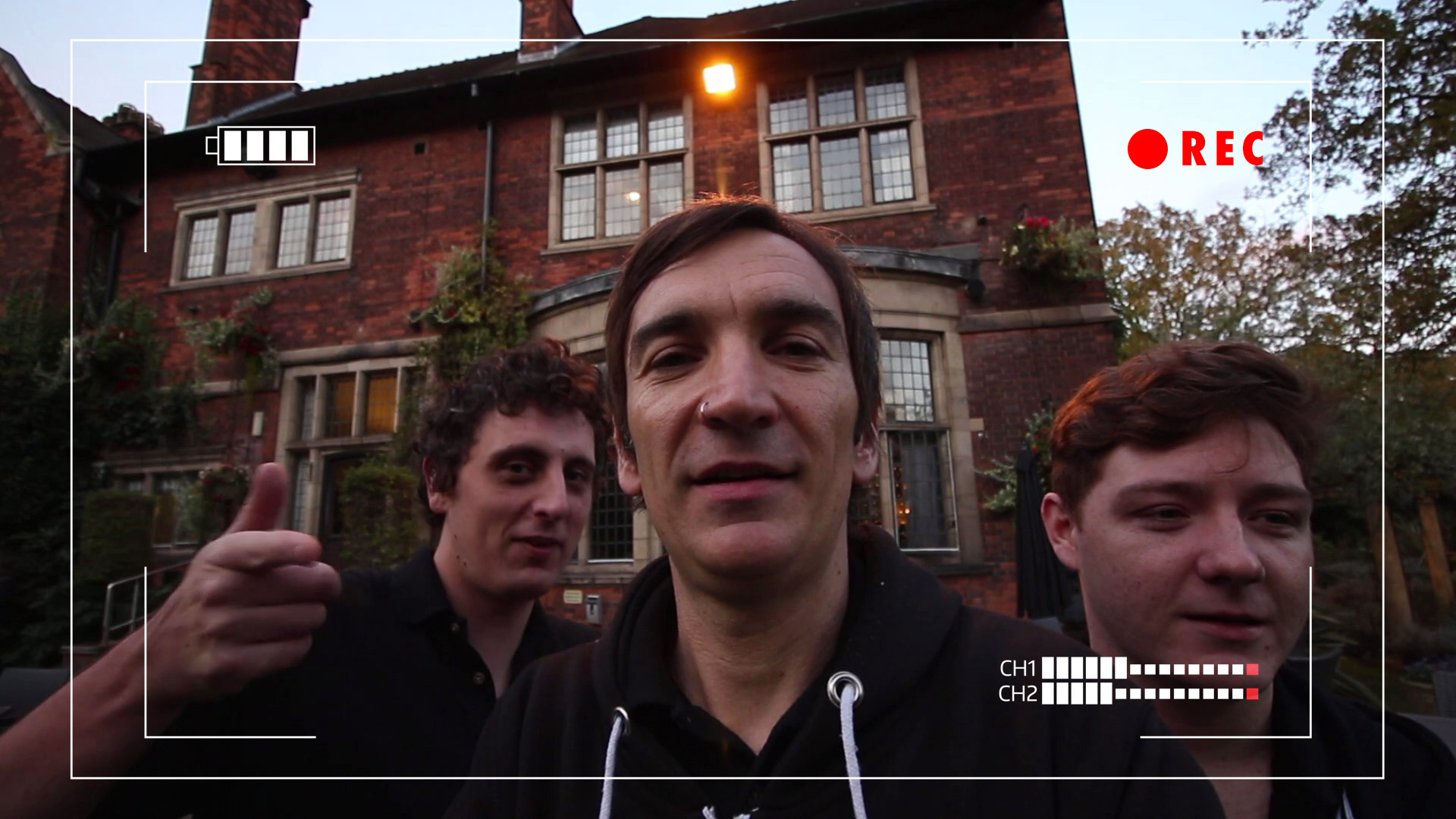 A heck of lot of work goes into producing Vlogs
We wish we could produce party band Vlogs for every single event we perform at but unfortunately there isn't always the time. Below are instances we've managed to create unique content in our videos or write a few thoughts on our experiences of weddings and special events.
Mega Vlog 006 – 'Four Gigs In Three Days' – A Weekend In The Life Of A Professional Musician – November 2018
Vlog 005 – Wedding, Derbyshire, April 2018
Vlog 004 – Wedding November 2017
Vlog 003 – 40th Birthday Party October 2017
Vlog 002 – Wedding Fair October 2017
Vlog 001 – A Day In The Life Of A Professional Musician
Blog – 40th Birthday Party 2014
Blog – 21st Birthday Party 2014
---
Now you've seen what we're capable of its time to get in contact with us to check if we're available for your event. If you like you can even message us through our Facebook profile. There are more videos over there too.
If you have any questions then you can pop on over to our Frequently Asked Questions page.
Contact details:
Email: punchtheairband@gmail.com
Call or text: UK 07794 659405
Message us on Facebook: https://www.facebook.com/PunchTheAirPartyBand
---

Punch The Air – The only professional band with party band Vlogs