Not only do we produce live performance videos, and not only do we produce mimed to studio quality audio videos, also we produce making of videos too. Our mixed vocals party band (available as an optional extra) go the whole hog to prove to you what we're capable of. No other function band in the UK puts in this much effort to show you why they are the mixed vocal function band you need to book for your event. Contact right away to check on pricing and availability for live entertainment at your party.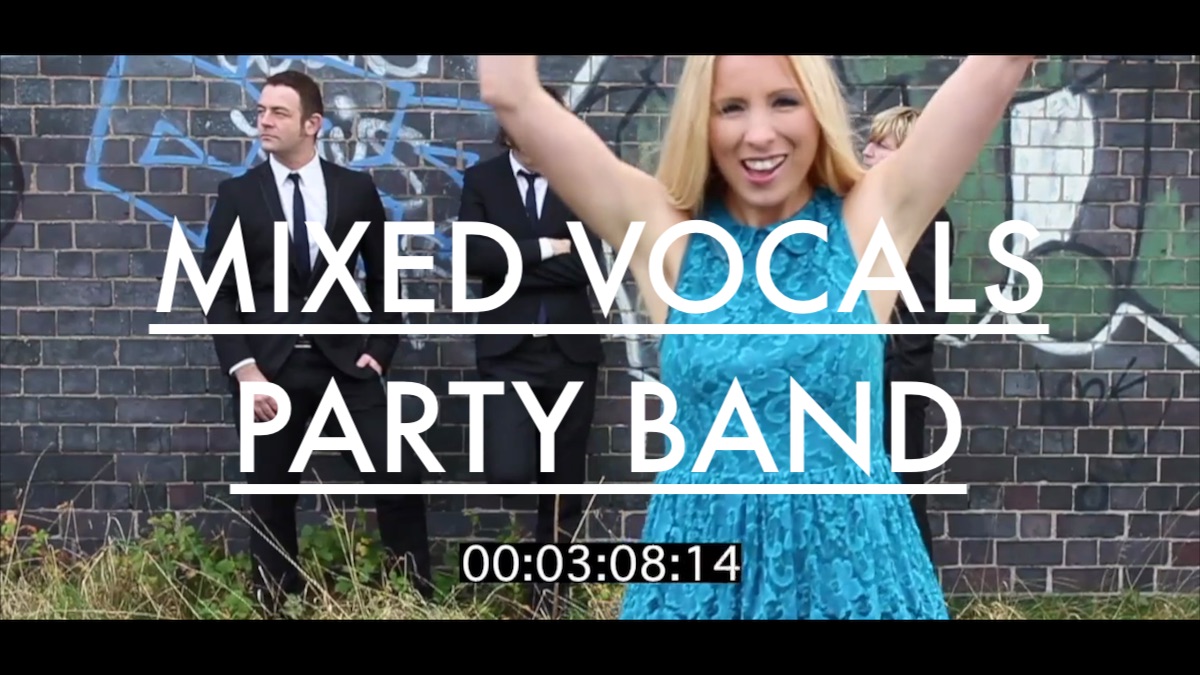 Book a Mixed Vocals Party Band for your event
When you book our mixed vocal party band 'Punch The Air' function band become a four piece party band. Our long time friend and professional musician Nina will join us on stage taking both lead female vocals and singing backing vocals and harmonising with Andy Starkey. Hire a female & male vocal band performing songs by Amy Winehouse, Joan Jett, Tiffany, Florence & The Machine, Alanis Morissette, Girls Aloud and more. Amazing tunes with wonderful mixed vocals as your live wedding band or party band.
Making Of "You've Got The Love" by Florence + The Machine video
It took a whole day to film our cover version of this smash hit single. An incredible female vocal song by Florence And The Machine "You've Got The Love". Although it was incredibly cold outside luckily the weather stayed dry and it didn't rain once. Thats not to say that female vocalist Nina didn't feel the cold. Throughout the video shoot she had to stand around in her lovely blue dress. Enjoy the above video. Subsequently you'll see what it takes to shoot a proper video for a female and male vocal party band. Then imagine having our party band perform as your wedding band, corporate event band or party band with mixed vocals.
Now watch the fully completed edit of the actual video and book a wedding reception band for your special day.