We've just created the 'Mass First Dance'. What's that you may ask? Well some brides and grooms (And brides and brides or grooms and grooms) don't really like the idea of doing a first dance in front of all their friends and family. So 'Punch The Air' band leader Andy Starkey came up with the alternative first dance option…..The 'Mass First Dance'. It's incredibly simple, rather than just dancing along together, you and your other half are joined on the dance-floor by all of your wedding reception guests. This is a superb way to get everyone onto the dancefloor nice and early to make the most of your live entertainment. And guess what? All eyes are NOT on you. There's no daunting empty dance-floor with everyone watching your every move. There's no panic build up months, weeks, days and even minutes before the usual first dance performance.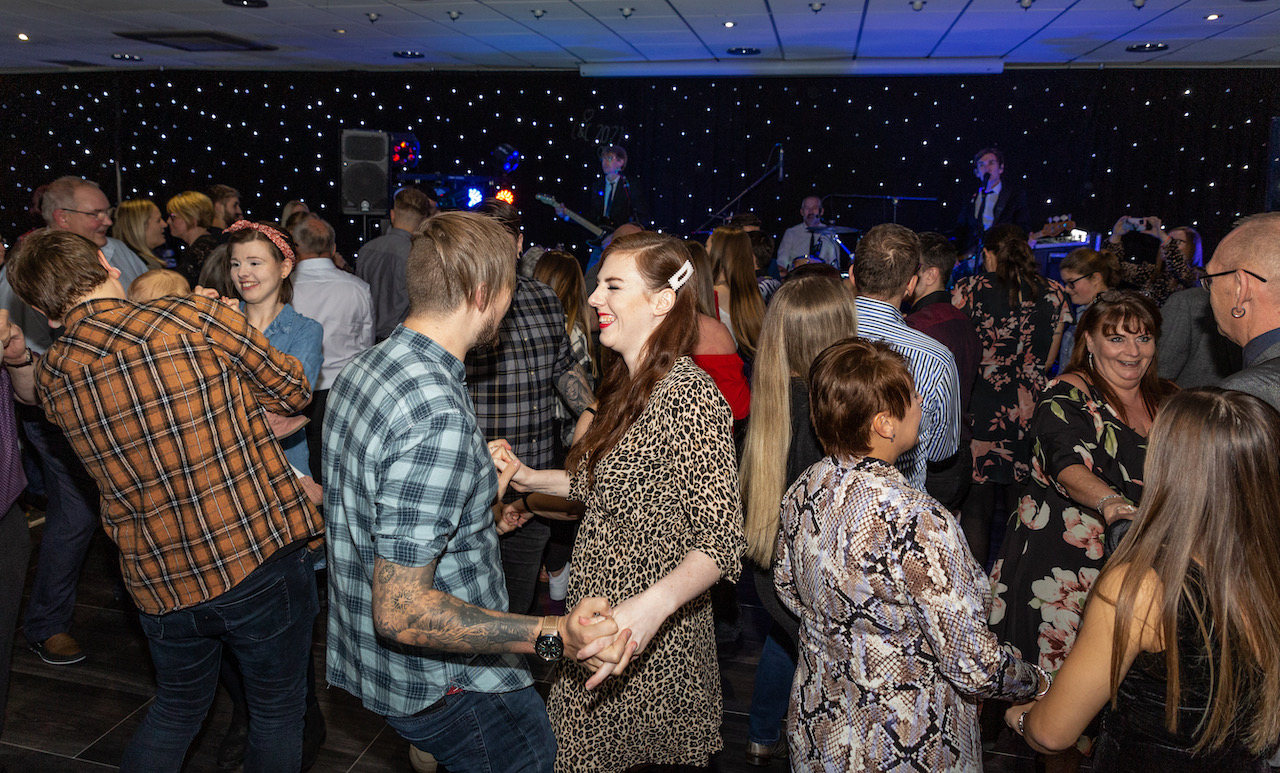 It's all your guests TOGETHER on mass, having fun with you and your partner. Andy will do his best to make sure all your wedding reception guests join you on the dance-floor for your special first dance….Even those you've never see dance before. (Even if its for just one song) So come on, let's do it, let's all dance together en masse.
Let's have a Mass First Dance, not a normal First Dance.
Check out Cheryl and Clare's Mass First Dance video below. They weren't really up for a normal First Dance. So Andy Starkey from the band suggested they change it up instead. You will see and hear Indie Rock Wedding Band Punch The Air perform the classic Queen track 'Crazy Little Thing Called Love' from our repertoire to a completely full dancefloor. Doesn't this look absolutely super and different and something you'd enjoy too?
Have a mass first dance at your wedding reception with 'Punch The Air' performing live by contacting us as soon as possible.