Indie Covers Band Photos Archive 5
Heading backwards in time indie covers band 'Punch The Air' present our continued archive of amazing photos from past events. Galleries from book a wedding band or book a party band. Also hire a festival band and hire a corporate event band. Similarly book an indie band for a birthday and more packages. Contact the indie killers for your live event.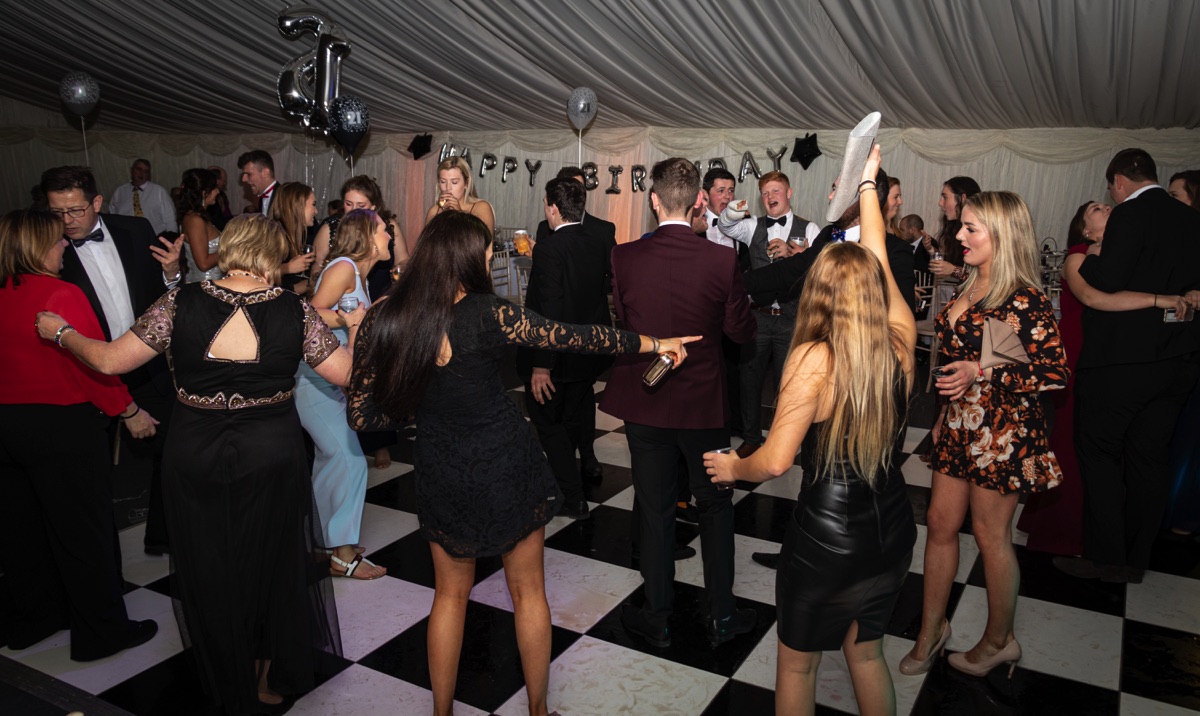 60th Birthday – Andy performing solo acoustic – Walton, Derbyshire – May 2018
Andy Starkey solo acoustic performing again for a brilliant 60th birthday in Walton-Upon-Trent for Pauls 60th birthday celebrations. You wouldn't believe how loud and rowdy these guests could be considering it was just Andy and his acoustic gear. You'd think a full on electric rock band was performing. Basically this is what it was like the whole night.
Indie Covers Band Wedding – White Hart, Alfreton, Derbyshire – May 2018
Another Derbyshire wedding band (this time for Jamie & Sam) with another "Sound limiter" in the venue so we brought along our state of the art electronic drum kit to help adhere to the venues specific volume levels. The White Hart is a really lovely venue with fantastic access for us to easy load in to. We've played here on numerous occasions and always have a brilliant time. Out indie rock covers band usually perform at The White Hart a few times a year.
Wedding – Lower Damgate Farm, Ashbourne – April 2018
We performed at Rachel & Steves wedding at the end of April 2018 in a fantastic venue called Lower Damgate Farm in Ashbourne. Its a DIY style wedding venue that has very friendly goats and alpacas and has a really nice interior with a good size stage too.
Note: This venue has a "Sound limiter" so any bands performing here will need to have an electronic drum kit (Like 'Punch The Air' do for this very reason)
Solo Acoustic – St Johns House – Lichfield – April 2018
Here is Andy from 'Punch The Air' performing solo for Tonys 70th birthday at the wonderful St Johns House, Lichfield where we have performed many times as a full band and under various acoustic set ups.
Also hire an Indie Covers Band Wedding – Pimhill Barn – Shrewsbury – March 2018
At Pimhill Barn we are a recommended supplier. Also we have a local band blog of our first of many wedding performances at Pimhill Barn, Shrewsbury here. Its one of our favourite venues in Pimhill Shrewsbury Wedding Band Shropshire write up on it of how you can arrange the room and what to expect.
Performing at our favourite bar in Shrewsbury, Shropshire (Pics by Marcus Hart) – February 2017
Hire an Indie Covers Band for your event and have an event that looks like this.
Andy Starkey Solo – Birthday, Derbyshire – January 2018
Book a solo acoustic musician for a birthday party.
New Years Eve 2017 into 2018
Altogether New Years Eve band is a big time for a professional group. Because we have a fantastic time too. But don't just take our word for it, view the images below.
Another indie covers band wedding at Moxhull Hall, Wishaw, Sutton Coldfield – October 2017
Staffordshire wedding band Punch The Air are big fans of hire a wedding band at Moxhull Hall as we perform here on a very regular basis. It has some wonderfully interesting grounds. Also the layout inside is very well thought out around a live band performing there. Similarly it is run to a very high and professional standard and the food is really something special too.
Wedding Fair – September 2017
Also view all previous and future party band photos of 'Punch The Air' below and on Punch The Air Party Band Facebook.